UPDATED!! You can find my Best Tomato Soup HERE.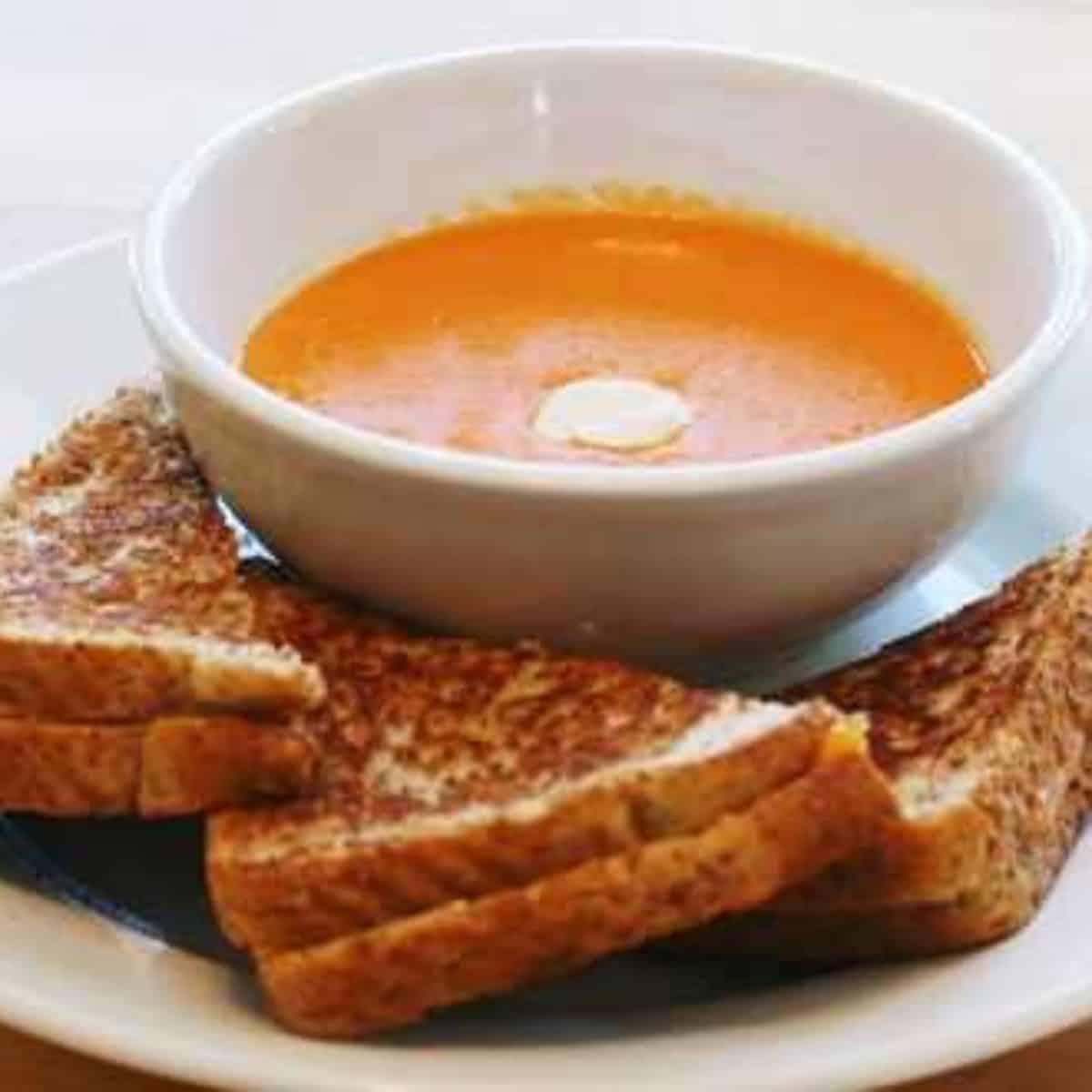 Tomato Soup
The thing I loved about this recipe is that it is designed to use canned tomatoes, which I just happen to have a TON of.
Ingredients
4

tablespoons

of olive oil

1

medium onion

about 1 cup – chopped

2

cloves

of garlic

about 2 teaspoons – minced or crushed

1

bay leaf

2

cans of whole tomatoes packed in juice

28 ounce

1

tablespoon

of brown sugar

3

slices

of large sandwich bread

crusts removed and cut into 1-inch pieces

2

cups

of chicken stock
Instructions
Heat 2 tablespoons oil in large pot or Dutch oven over medium-high heat until it is shimmering

Add the onion, garlic, and bay leaf.

Cook, stirring frequently, until the onion is translucent, about 3 to 5 minutes.

Stir in the tomatoes and their juice. Using potato masher, mash until no pieces bigger than 2 inches remain.

Stir in sugar and bread; bring soup to boil.

Reduce the heat to medium and cook, stirring occasionally, until the bread is completely saturated and starts to break down, about 5 minutes.

Remove and discard bay leaf.

Transfer half of soup to blender.

Add 1 tablespoon oil and process until soup is smooth and creamy, 2 to 3 minutes. Transfer to large bowl and repeat with remaining soup and oil.

Rinse out the pot you cooked the soup in and return the soup to the pot.

Stir in up to 2 cups of chicken (or vegetable) broth until soup reaches desired thickness.

Return soup to boil and season to taste with salt and pepper.

Optional garnishes include chopped parsley, fresh chopped basil or croutons.
Did you make this recipe?
Thank you for making my recipe! You took pictures, right? Well go ahead and post them on Instagram! Be sure to mention me @iambaker and use the hashtag #YouAreBaker.
really, really dislike tomato soup and have never even tried it because the smell makes me cringe and I think the concept of it is just gross.
Really. It's not normal! To basically be sucking down squished tomatoes?? What if people ate beans or peas or cabbage like that?
Uh, never mind that last thought.
I wanted to make the kids grilled cheese for lunch, but also thought I could make it extra special if I made them some tomato soup. I don't need to pass on my phobias to them right? And isn't that what normal, non-phobia driven people eat with grilled cheese on a cold winters day?
So I did a google search and tried to find an easy recipe.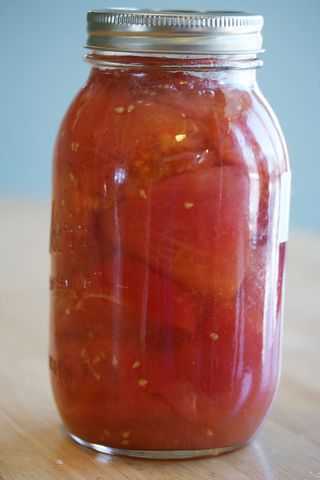 The thing I loved about this recipe is that it is designed to use canned tomatoes, which I just happen to have a TON of.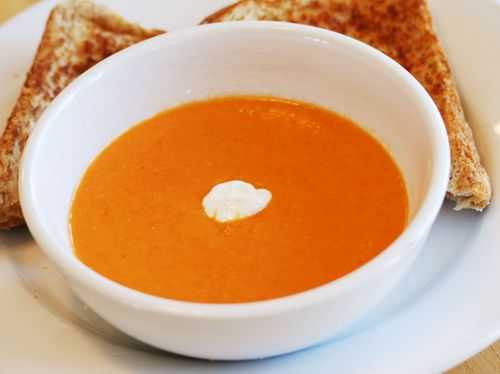 She gives great instructions on her link, so be sure to click there is you want a more in-depth tutorial
***
I added about a tablespoon of heavy cream to thicken it up. I wanted the kids to be able to dip their grilled cheese, and that heavy cream was a wonderful addition.
I thought this soup was FANTASTIC.
I don't even like tomato soup. Well. I can not even say that anymore. I LOVE tomato soup! This tasted like velvety savory goodness and I can't believe I have spent so many years without it!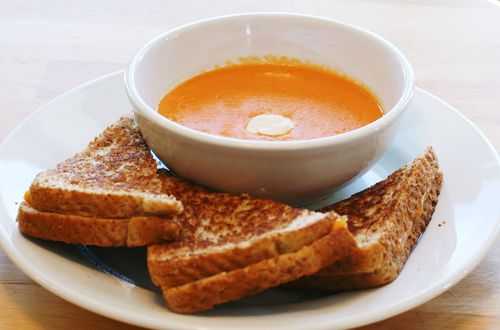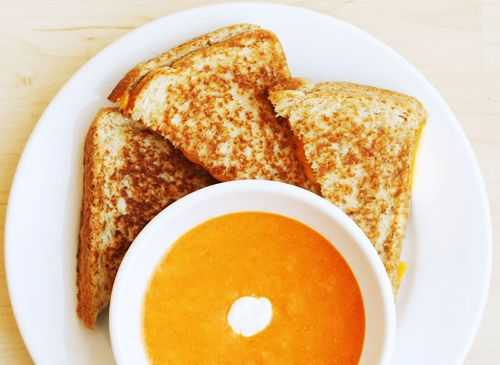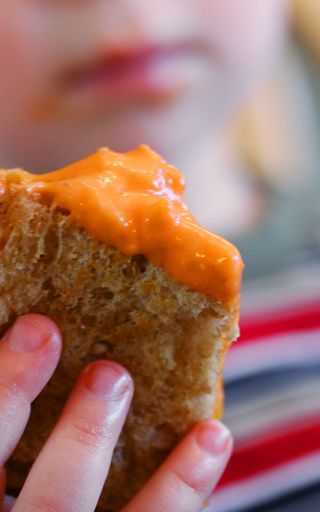 This recipe is easy, quick, and SO, so yummy. I would highly recommend trying it.
After all, it did cure me of my phobia. 🙂