I really, really dislike tomato soup and have never even tried it because the smell makes me cringe and I think the concept of it is just gross.
Really. It's not normal!  To basically be sucking down squished tomatoes??  What if people ate beans or peas or cabbage like that?
Uh, never mind that last thought.
I wanted to make the kids grilled cheese for lunch, but also thought I could make it extra special if I made them some tomato soup.  I don't need to pass on my phobias to them right?  And isn't that what normal, non-phobia driven people eat with grilled cheese on a cold winters day?
So I did a google search and tried to find an easy recipe.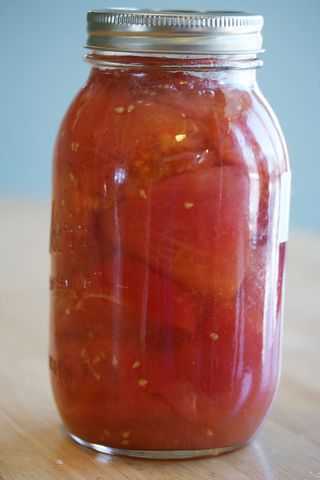 The thing I loved about this recipe is that it is designed to use canned tomatoes, which I just happen to have a TON of.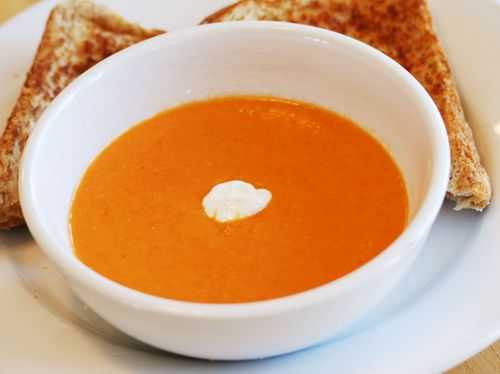 She gives great instructions on her link, so be sure to click there is you want a more in-depth tutorial!
***
I added about a tablespoon of heavy cream to thicken it up.  I wanted the kids to be able to dip their grilled cheese, and that heavy cream was a wonderful addition.
I thought this soup was FANTASTIC.
I don't even like tomato soup.  Well.  I can not even say that anymore.  I LOVE tomato soup!  This tasted like velvety savory goodness and I can't believe I have spent so many years without it!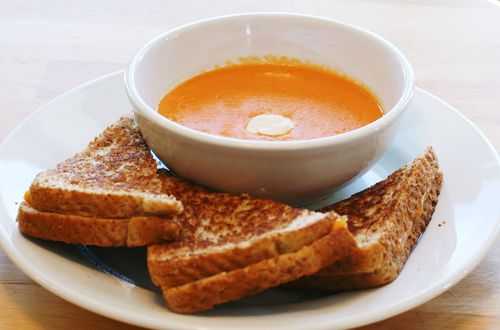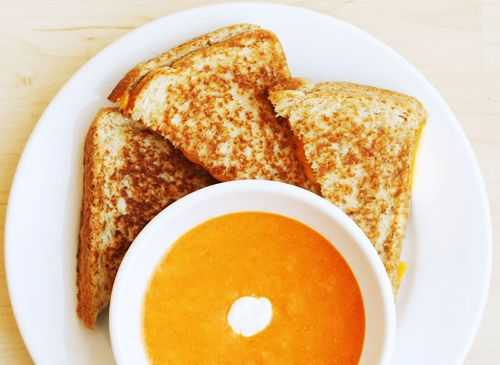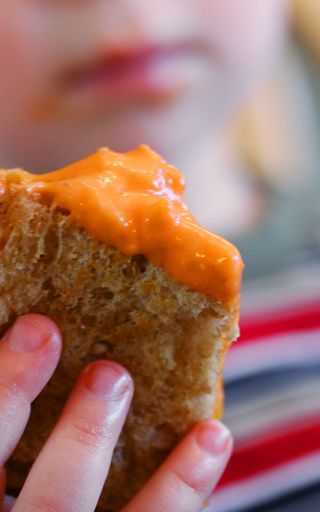 This recipe is easy, quick, and SO, so yummy.  I would highly recommend trying it.
After all, it did cure me of my phobia. 🙂