This delicious white cake hits the spot when you have a craving for cake!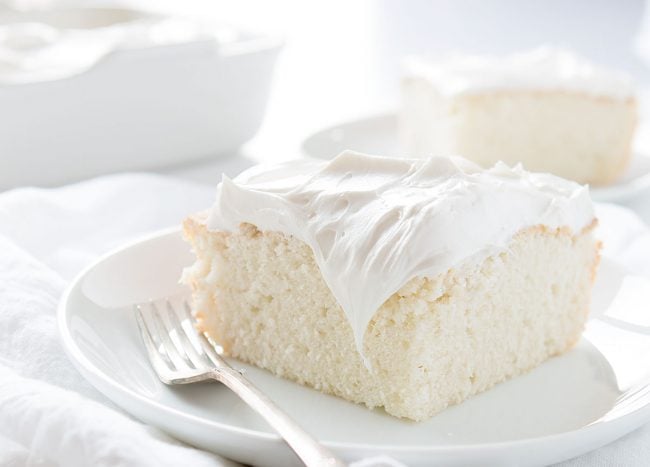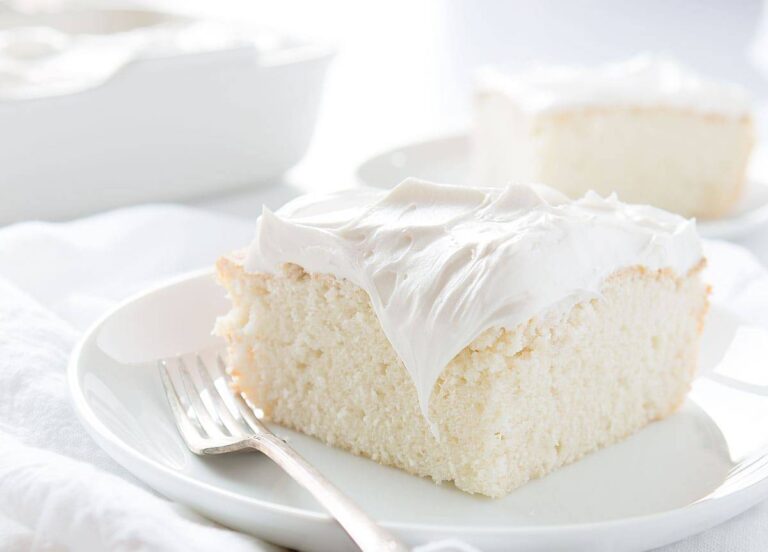 To make this cake you will need:
White snack cake recipe (below)
8×8 pan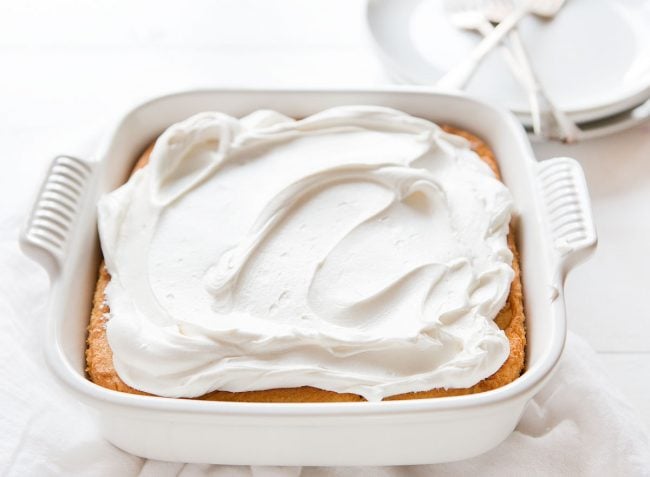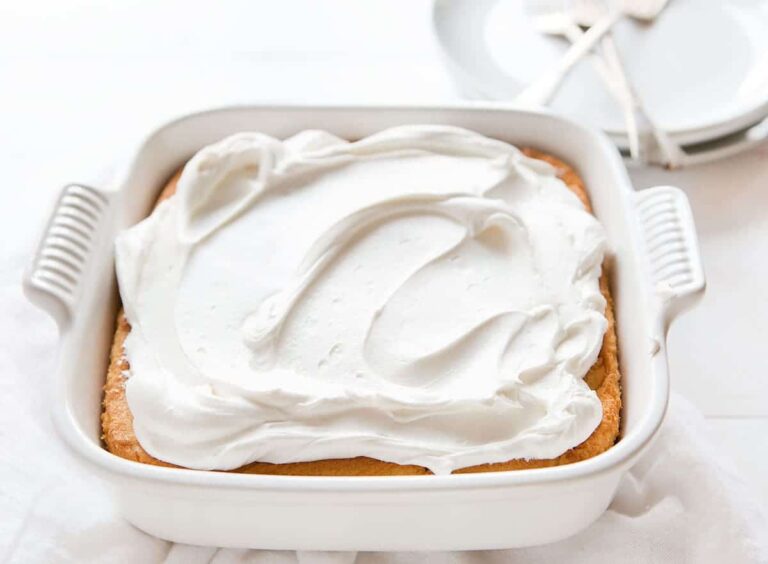 For the frosting, I used this Whipped Buttercream recipe and halved it.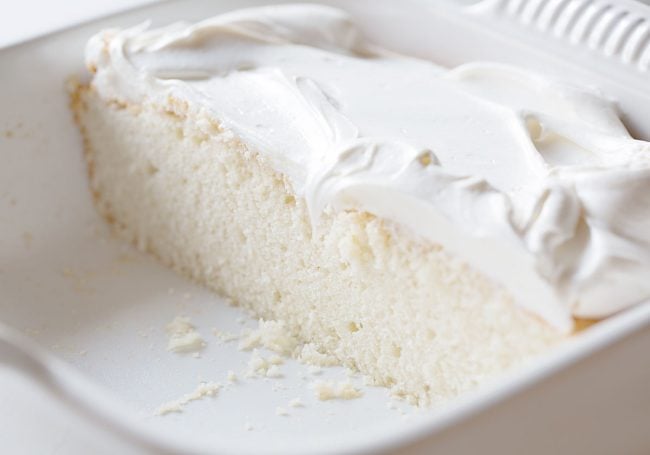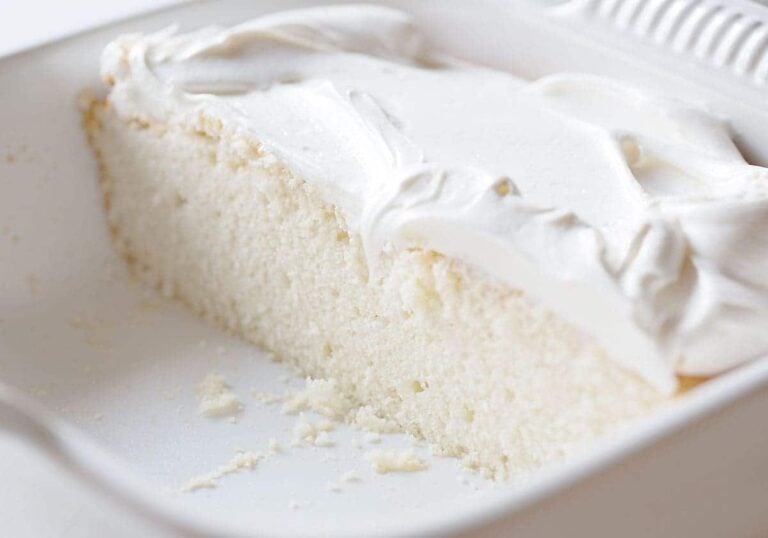 Tips for Success:
You'll notice that I listed almond extract as optional. I am a HUGE fan of almond extract in white cake and absolutely love the freshness that it adds to this delicate cake. If you would prefer to not use it, simply omit from recipe. 🙂
Be sure your milk and eggs are at room temperature. (More info on that in my Best Yellow Cupcakes blog post) To quickly warm milk you can pop it in the microwave for 10 seconds. To warm eggs, just let them sit in a cup of hot water for about 5 minutes. Easy peasy!
Make sure you prepare your dish well! I love using GOOP (Homemade Pan Release) in this recipe.
If you plan on serving your cake right in the pan like I did, try my tips for baking a level cake.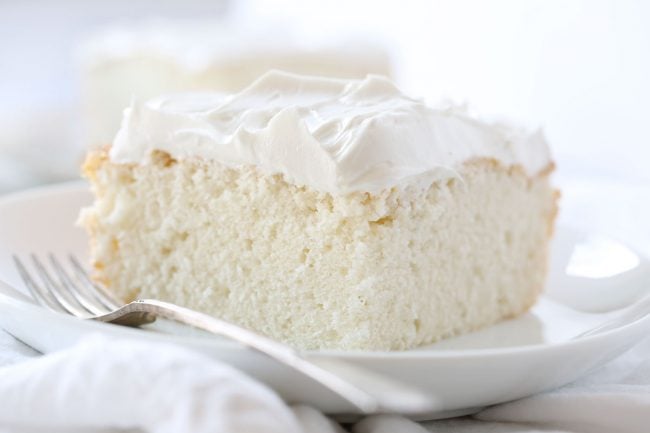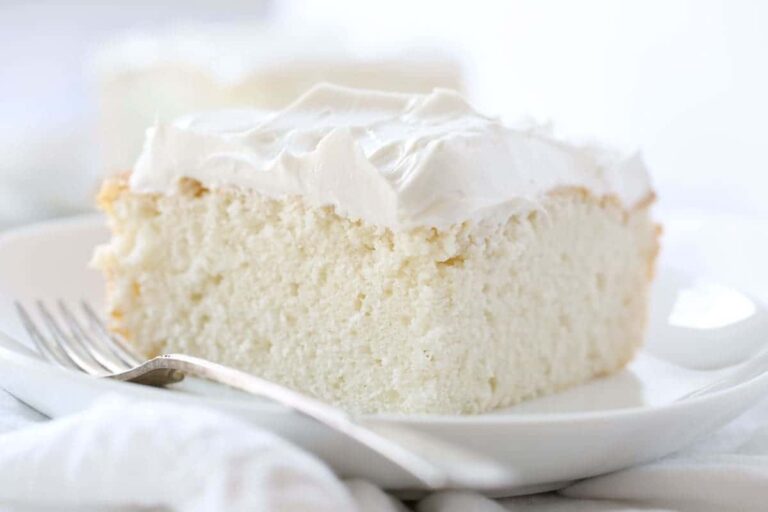 Just look at the crumb!!
One thing I love about this cake is how easily adaptable it is. You can serve it with fresh fruit, with chocolate frosting, or even by itself! You can add raspberry extract, peppermint extract, orange extract, or add some lemon zest and lemon juice. The possibilities are endless!
*****
If you like this cake, you will love my Chocolate Craving Cake!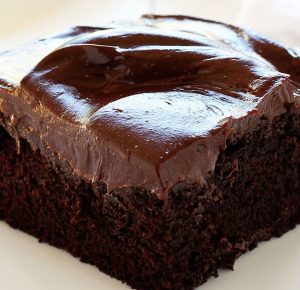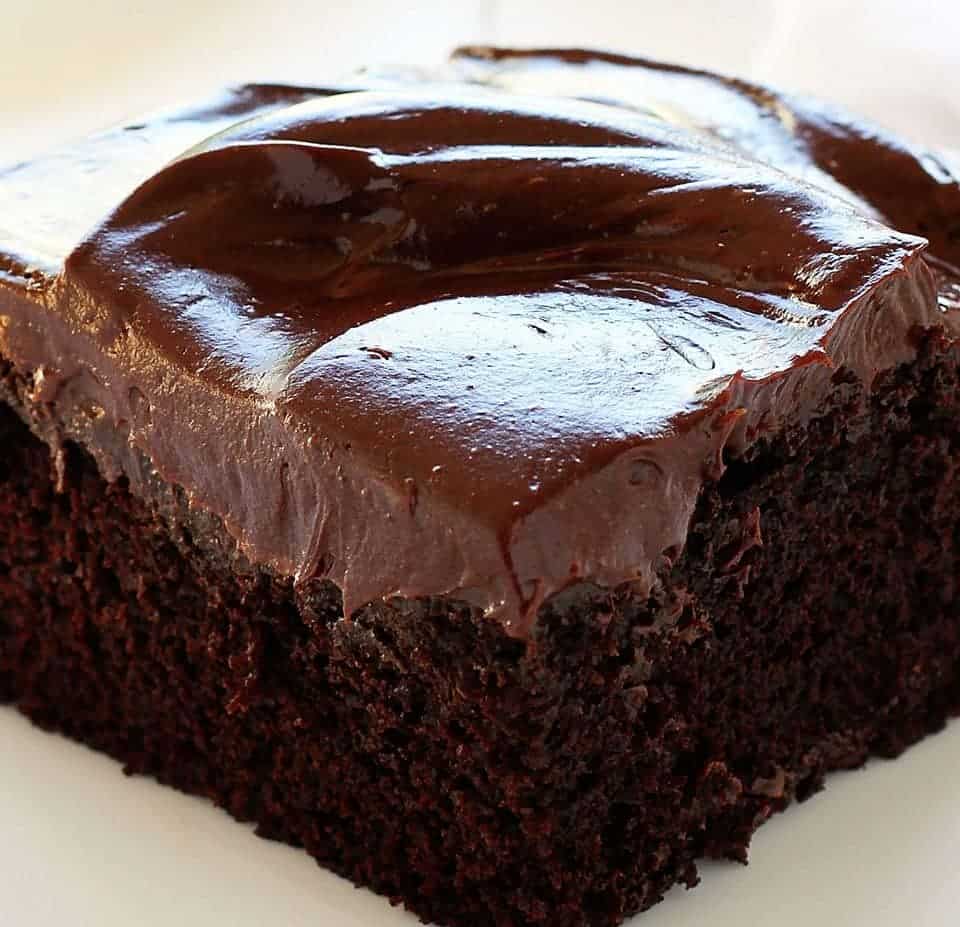 Or maybe you love Yellow Cake? This is the BEST recipe!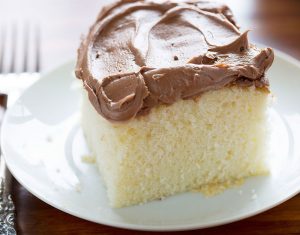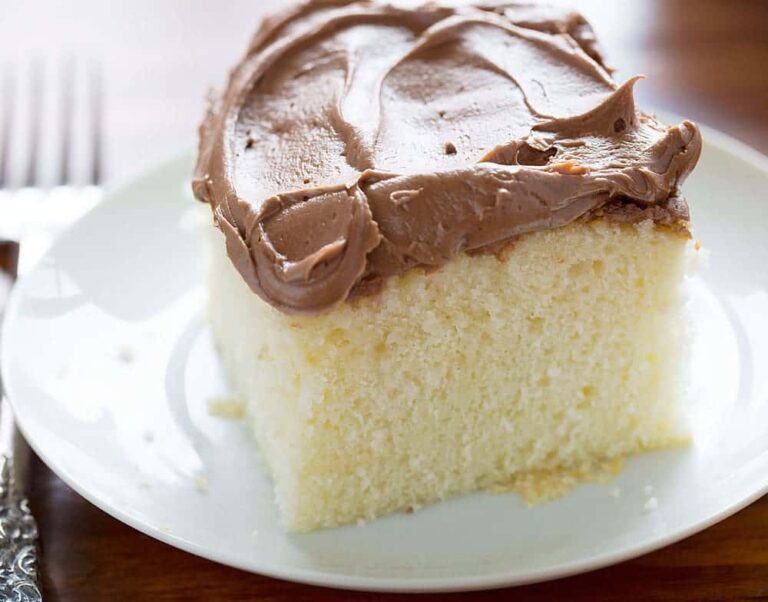 If the ads on my blog are driving you crazy, you need to read this.