There is something utterly refreshing about walking out to the garden and choosing a vegetable that I can turn into a cake.   So often when I think about cake and baking I think sugar, sweet, over-the-top decadence.
Sometimes, however, it is nice to enjoy the beauty of a layer cake while still using wholesome and fresh ingredients.  Covered in massive amounts of sugary frosting of course.  More on that in a moment.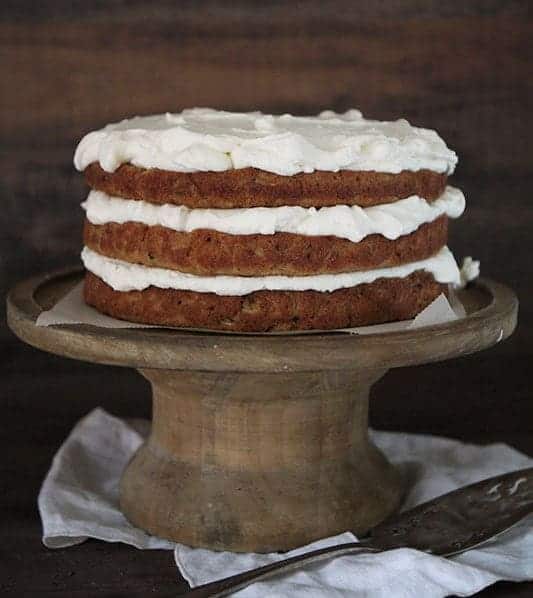 As per most recipes that I get my hands on, I had to turn it into a cake.  Because everything should be turned into a cake, right?
Here is the dilemma.  When I eat banana bread, I don't want frosting!  I know, I know, that is just crazy talk.  The bread itself is so darn good, there is no need for a frosting.  But whoever heard of a layer cake without frosting?  Somethings should just never be done.
So I spent a good deal of time thinking about frostings and their consistency and flavors and tried to develop and frosting that would not only compliment the flavor of the banana zucchini cake, but also the texture.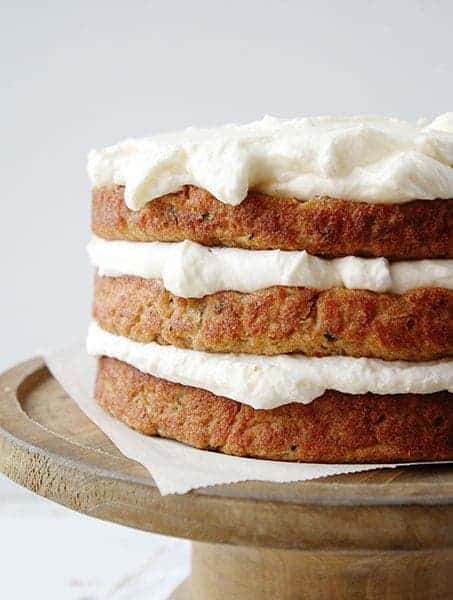 I think I have found a winner.
Zucchini Banana Cake developed from this recipe: Zucchini Banana Oat Bread and the Craptastic Day.  Whipped Cream Cheese adapted from allrecipes.com.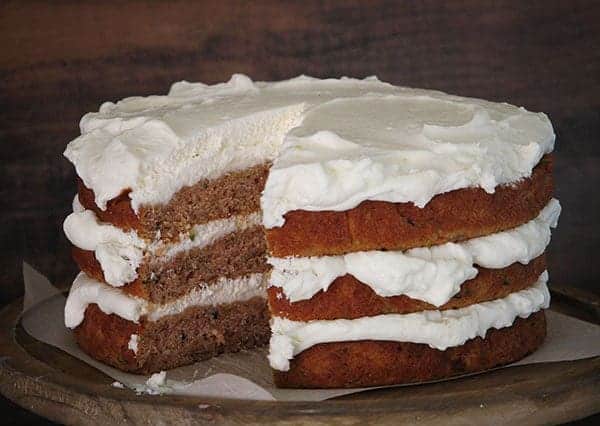 Just look at that thick beautiful cream cheese whipped deliciousness.  It is light enough that it works with the zucchini banana cake, is a complimentary flavor, and delicious enough to make you lick your fingers.  Speaking from experience.
Our zucchini season is finally winding down and I will be sharing some fall favorites soon.  If you have special requests feel free to let me know!