I had visions people.  Visions of chocolate and raspberry and hearts galore.
Normally when I think of a cake I sketch it out… fine tune any weird ideas and thoughts… and go for it.
I totally went for it.
And it failed.  Nothing  turned out the way I had envisioned.  But since I adore you and know that you will love the flavors of this cake, I am going to suck it up and show it to you anyway.
That is it though.  Just flavors.  As far as techniques and tutorials… well all that is going to have to wait until I can make this cake and not cry upon completion.
If you are going to make it I would I would maybe just use the raspberry filling in between the layers of the cake and for the crumb coat, then cover the entire exterior with the chocolate glaze.  It will be pretty… but most of all delicious.
Now, are you ready for the inside? *cringe*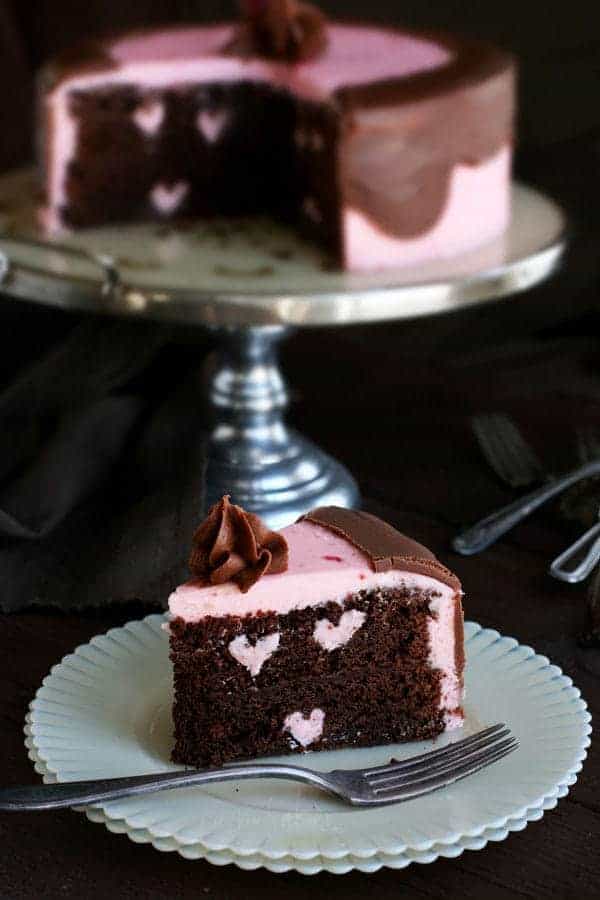 Lets just not discuss it and move on ok?
Chocolate Chocolate Raspberry Cake
Ingredients
Raspberry Buttercream

2 sticks room temperature butter
1/2 cup raspberry jam
2 tsp water
4 cups powder sugar

Chocolate Glaze

1 cup semi-sweet chocolate (I used chips)
6 tbsp butter
Instructions
For Raspberry Buttercream:
Combine powder sugar, butter, jam and water in stand mixer. Start on low for 30 seconds, then turn to medium and mix until fully combined, about 2 minutes.
For Chocolate Glaze:
Place butter and chocolate into a small saucepan over low heat. Stir until chocolate is melted and butter is incorporated. Remove from heat and allow to cool slightly.
http://iambaker.net/chocolate-chocolate-raspberry-cake/
http://iambaker.net
The combination of chocolate and raspberry has been around forever and there is a good reason… its stinkin awesome.  I especially love the flavors of the rich chocolate cake with the sweet raspberry frosting covered in the semi-sweet chocolate glaze.  Its a party in your mouth.  And I cant believe I just said that cause I detest that saying.  But its late and I cant think of anything else.
I used this recipe for the chocolate cake.  Its tried and true and fabulous and you will love it.
Gah.  I cant stand it.
Lets ignore it and go look at this cake.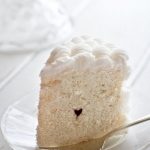 Now that is what a mini heart should look like.  ( I made that cake almost a year ago… it was for my birthday!)
Gotta go.  Must make something pretty immediately.
Comments
comments