Old Fashioned Apple Muffins are moist, dense muffins loaded with apples and drizzled with a maple glaze, perfect for breakfast, brunch, or as a delightful dessert option. Enjoy the comforting flavors of fall and the sweetness of maple in every delicious bite! Try my Cinnamon Sugar Donut Muffins or Apple Fritter Bread for another sweet treat!
Ingredients & Substitutions
Apples: Granny Smith apples are ideal for baked goods, including these muffins. They hold their shape well when baked and have a distinct tartness that balances well with the sweetness of the muffins. You could use other kinds of apples like Honeycrisp, Braeburn, Fuji, or your favorite variety. Love peaches? I also have Peach Muffins you might want to try!
Apple pie spice: I used homemade apple pie spice, which has more flavor than store-bought spice. So double the amount if you are using spice from a store.
Buttermilk: Buttermilk improves the texture and flavor of baked muffins. If you don't have any on hand, make homemade buttermilk to use in the muffin batter.
Maple Glaze: The glaze is from my Maple Oatmeal Raisin Cookies. The combination of the warm and spiced apple muffins with this sweet and buttery maple glaze creates a harmonious and indulgent treat that is sure to please anyone with a sweet tooth. Look for pure maple syrup.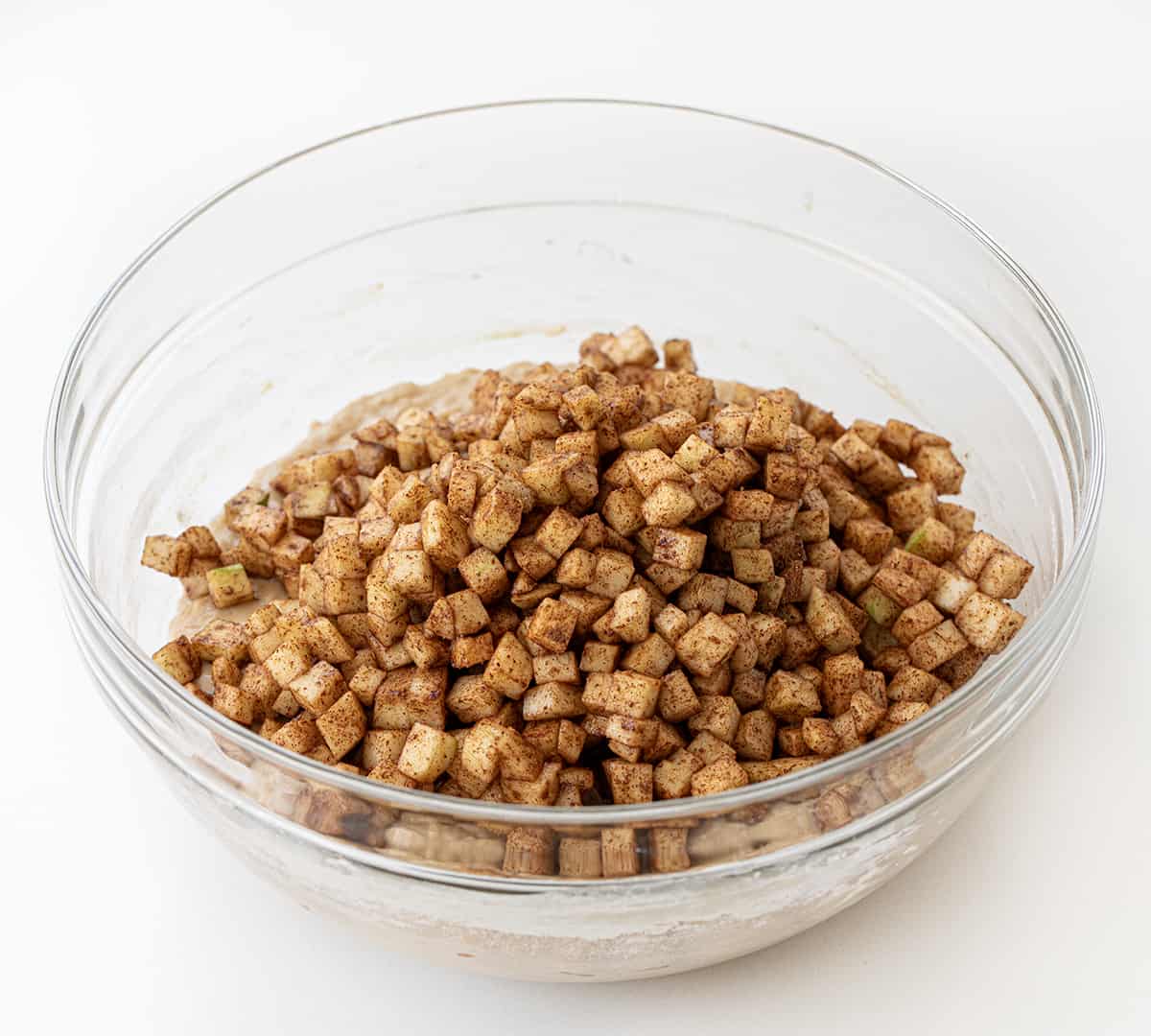 When Are Muffins Done Baking?
There are a few ways to check for doneness when it comes to muffins. The tops of the muffins should be golden brown in color. And, when you lightly press the top of a muffin with your finger, it should spring back and feel firm. My preferred method is the toothpick test. Insert a toothpick or a clean knife into the center of one of the muffins. If it comes out clean or with a few moist crumbs clinging to it, the muffins are done. If the toothpick comes out with wet batter on it, the muffins need more time to bake.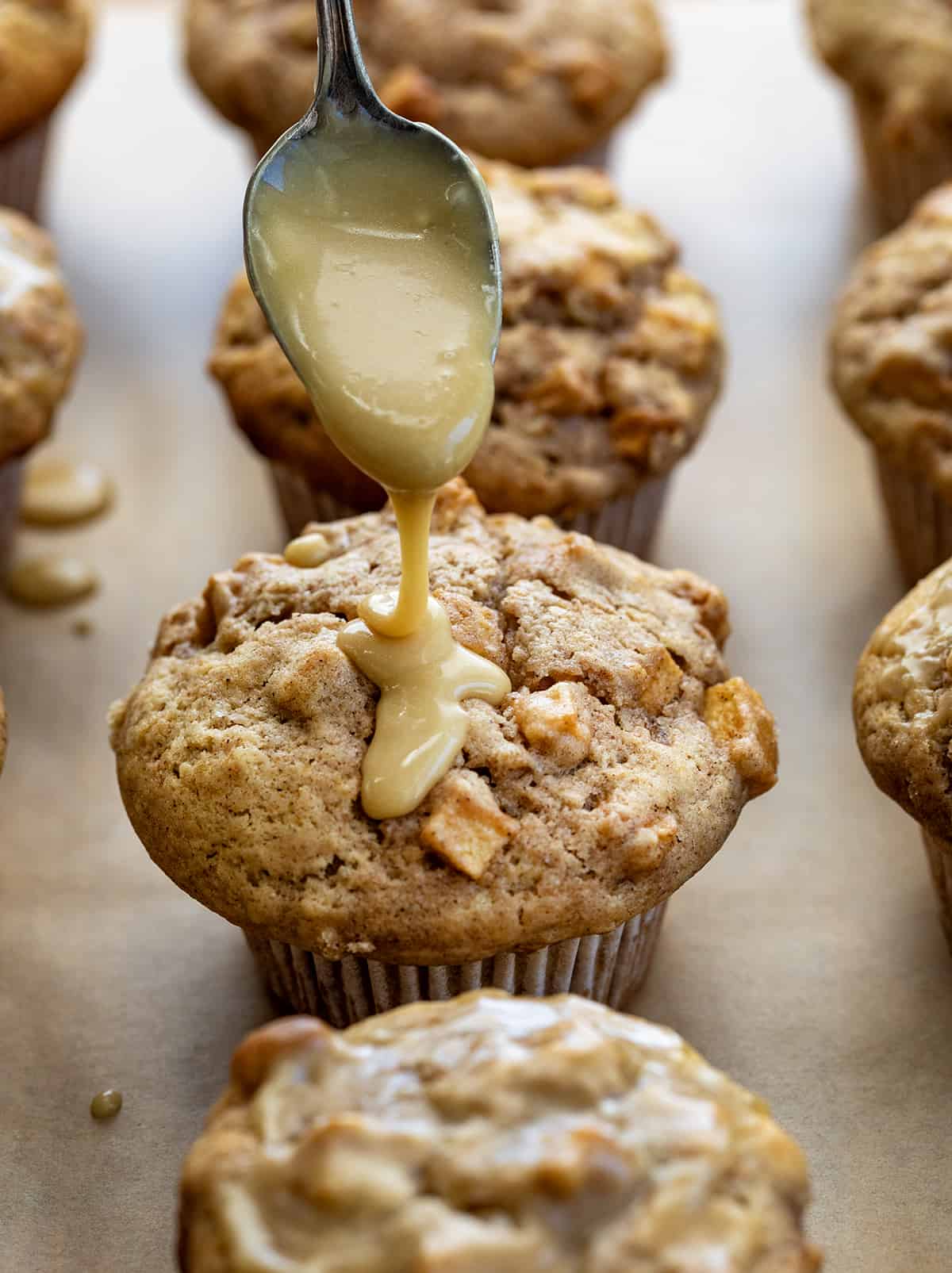 How to Store Old Fashioned Apple Muffins
There are a few ways to properly store muffins.
Room Temperature: Because they are best enjoyed at room temperature, this is usually the recommended way to storing. I use a larger sealable plastic bag or an airtight container to store the muffins in a single layer. Some folks recommend adding a piece of paper towel to the bottom so that it will soak up any condensation. If your muffins are properly cooled before storing, this may not be necessary. However, if I am using an airtight container, I will often add a piece of bread to the container, torn in half, and fit in between the muffins. The bread will soak up moisture as well. Best enjoyed within 2-3 days.
Refrigerator: (Refrigeration, in general, dries out baked goods faster so a typical muffin recipe shouldn't be refrigerated.) Place in a sealable plastic bag or airtight container and then place into the refrigerator. They should keep for up to 5 days. To reheat, remove from refrigerator and pop into the microwave for 10 seconds or just allow muffin to come to room temperature naturally, about 15 minutes.
Freezer: Place cooled muffins into a freezer-safe sealable plastic bag or a freezer-safe airtight container and pack as closely as possible without crushing. Remove as much air as possible. Label with date and recipe name.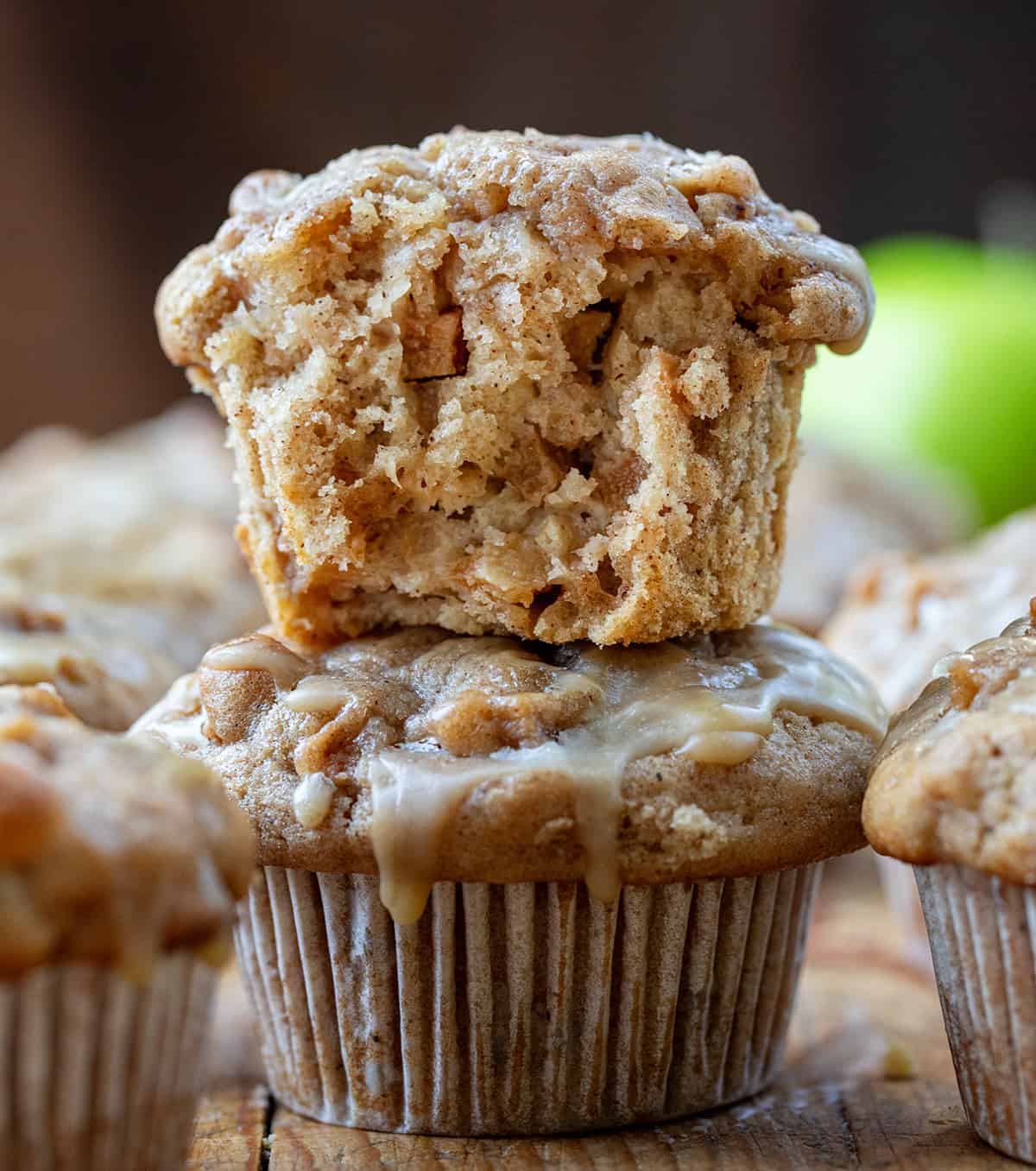 How to Reheat Frozen Muffins
Remove a muffin from the freezer. Allow it to come to thaw overnight in the refrigerator or on the counter for a couple of hours.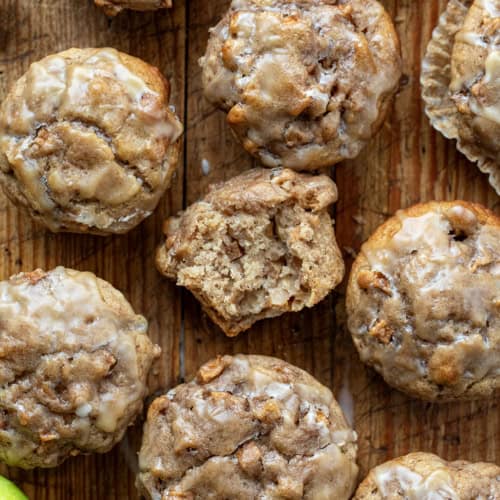 Old Fashioned Apple Muffins
Dense and moist, topped with a sugary glaze, Old Fashioned Apple Donut Muffins loaded with apples and flavor!
Ingredients
Apples
4

medium

Granny Smith apples,

peeled, cored, finely diced

4

teaspoons

granulated sugar

4

teaspoons

apple pie spice
Maple Glaze
¼

cup

(79 g) maple syrup

2

tablespoons

unsalted butter

½

cup

(62.5 g) confectioners' sugar
Instructions
Preheat oven to 425°F and line a muffin pan with liners.

In a medium bowl, combine the flour, baking powder, baking soda, apple pie spice, and salt.

In a large bowl, mix together the butter, oil, and sugars until smooth.

Add eggs, vanilla, and buttermilk.

To the wet ingredients, add the flour mixture. Mix until just combined. Set aside.
Apples
In a small bowl, mix together apples, granulated sugar, and apple pie spice.

Gently fold apples into muffin batter.

Divide the batter evenly between the 12 muffin cups. (They should be filled to the top of the muffin liner!) Bake for 18-20 minutes, or until an inserted toothpick comes out with a few crumbs, but no wet batter. As the muffins are baking, make the glaze.
Glaze
To a microwave-safe bowl, add butter and maple syrup. Warm it up in 30-second intervals until fully incorporated. (You could also use a saucepan over medium-low heat.)

Stir in confectioners' sugar.

Drizzle the glaze over the warm muffins.
Did you make this recipe?
Thank you for making my recipe! You took pictures, right? Well go ahead and post them on Instagram! Be sure to mention me @iambaker and use the hashtag #YouAreBaker.
What the Test Kitchen had to say about this recipe: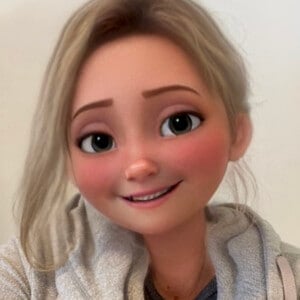 Autumn
I loved these apple muffins. The glaze was such a nice touch, apple and maple go hand in hand if you ask me:). Even without the glaze the spice and the apple flavor really stand on their own. Moist and delicious!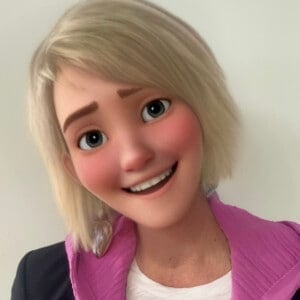 Elizabeth
So soft and full and apples! I love these muffins! I would gladly enjoy one without the glaze, too!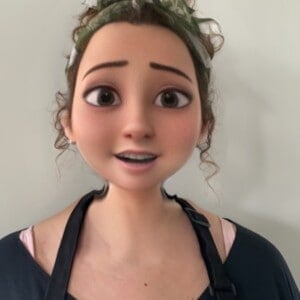 Rachael
Loved these, I would warm them up and slather some butter on them. The apple pie spice gives these a really lovely warm fall flavor and the apples keep the muffin nice and moist. Delicious!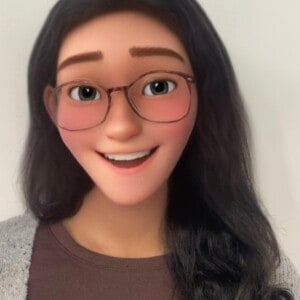 Bella
Moist, perfect amount of spices, and a lovely sweetness from the apples. Even without the glaze, the muffins are just as tasty!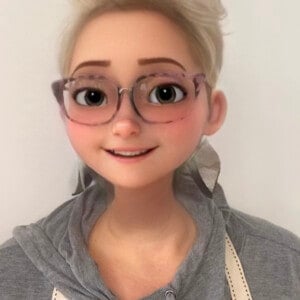 Selena
Very apple-y and with all the warm spices it in, they are just perfect! Very easy to throw together as well!