I recently started the Paleo Diet.
As someone who has a full fledged addiction to carbs, dairy and sugar, this has been a challenge to say the least.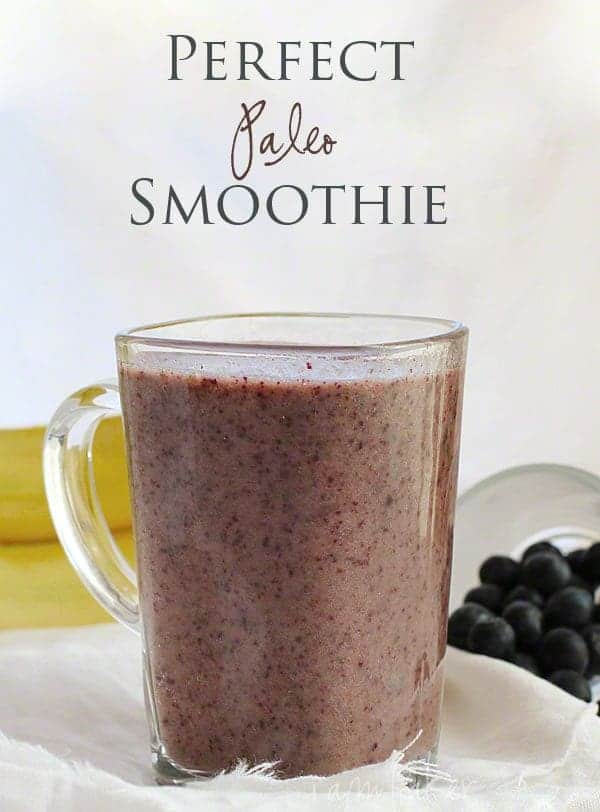 Having a smoothie for breakfast has been the norm lately, but I really found myself missing the milk or cream I would add to make it silky and smooth.
So this morning I just happened to spot an aging avocado on my counter and thought… why not?  Of course, once I finished my smoothie and google "blueberry avocado smoothie" I realized I was the last person in the world to figure this out.
Whoops, my bad. (Say that in your best "Clueless" voice)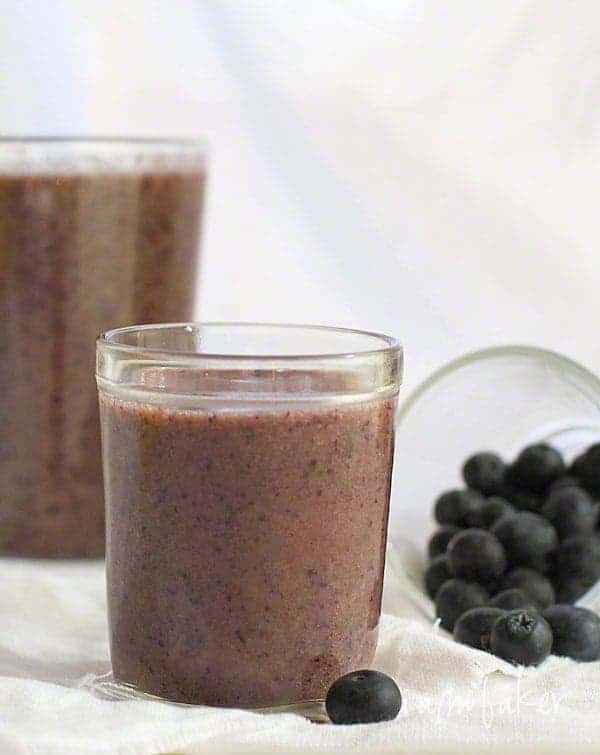 But, after some further inspection, I think the jumbled mass of ingredients I assembled is in fact not something I have seen on the internet before.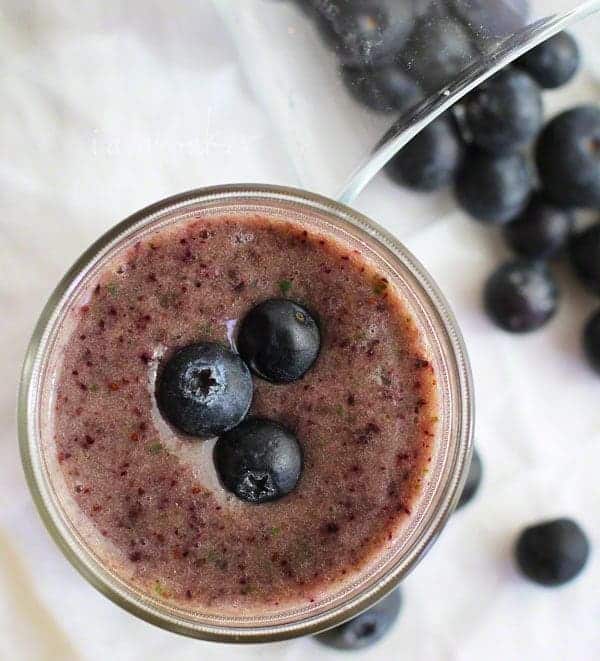 Love that you can see little green flecks of veggie in there!
This smoothie achieved everything I had hoped it would.  A thick yet smooth consistency, an abundance of healthy ingredients, and a satisfying great flavor.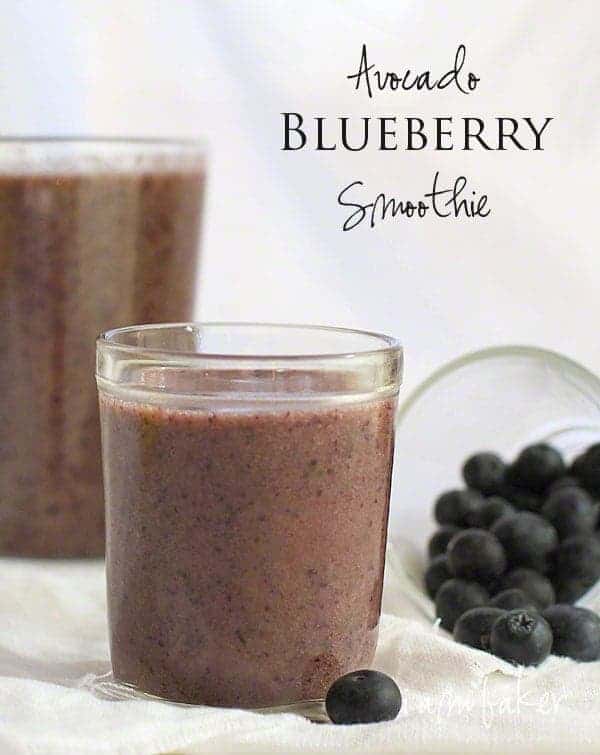 I just might make it one more day without cake. 🙂