I have got the most amazing and wonderful and fantastic news to share.
Soon.  Not quite yet.
But I do have some other great news… and that is that I am starting this new series on my blog called "Baking With".  I will feature a blog or person that is inspirational, creative, innovative, and fun!
If you are interested in being considered for a "Baking With" spotlight post, please leave a link to your blog in the comment section below.  (You may also leave a link to your favorite post if you want to be a show off! I like show offs. And dont forget to show Kristen a little love too! )

MY LATEST VIDEOS
This weeks feature is the amazing blog Dine & Dish.
Kristen from Dine & Dish is one of the neatest people I know.  She is smart, sassy, witty and funny.  She takes the most stunning pictures, and definitely inspires to me to strive for better.
Its truly my honor to have her be here today.  This recipe she has shared is no small gift.  Its fantastic.  And delicious.  And perfection.
Thank you so much Kristen!
Be sure to check her out on Facebook, Twitter, and Instagram.  She rocks them all.
*****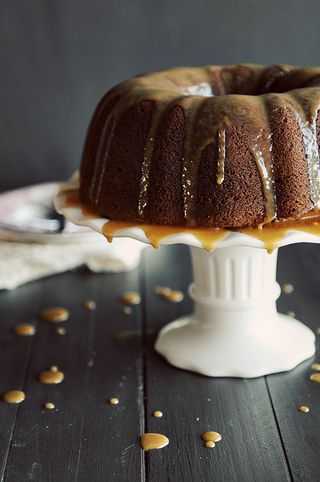 Pumpkin Spice Bundt Cake with Creamy Pumpkin Glaze
It is slightly intimidating to be writing a post on Amanda's site. If you know my work at Dine & Dish  at all, you will note that cake decorating, cookie decorating, basically any kind of decorating at all is not a talent I possess. My one and only attempt at piping roses turned into what I would call a collection of "cabbages", looking nothing like the beautiful roses Amanda is able to produce!
I have a great appreciation for beautiful food, especially cakes. Because I lack decorating skills, I like to turn to the Bundt cake for something beautiful without all the fancy decorating. Bundt cakes seem to have a simple elegance without requiring a lot of work.
For this dessert, I adapted my favorite sour cream Bundt cake recipe and added pumpkin to give it a fall twist. I also created a powdered sugar glaze, but included pumpkin and cinnamon there as well. The result? A beautiful pumpkin Bundt cake, perfect for fall.  I hope you enjoy it.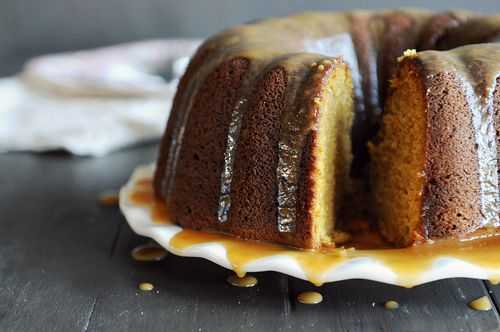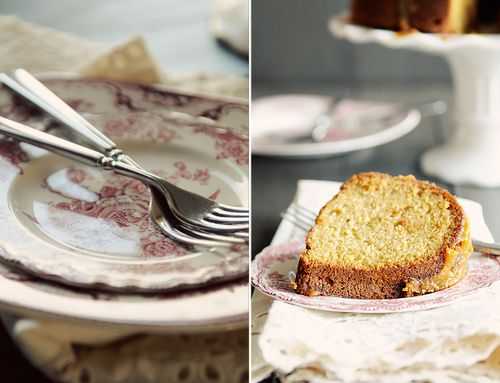 Thank you so much Kristen!  This cake is stunning and I am so excited to make it for our Thanksgiving celebration!