These Banana Oatmeal pancakes were born in a moment of mental anxiety.  The prior day had gotten away from me and I had failed to get to the store for milk, cereal, bread… some essential breakfast ingredients for a growing family of seven.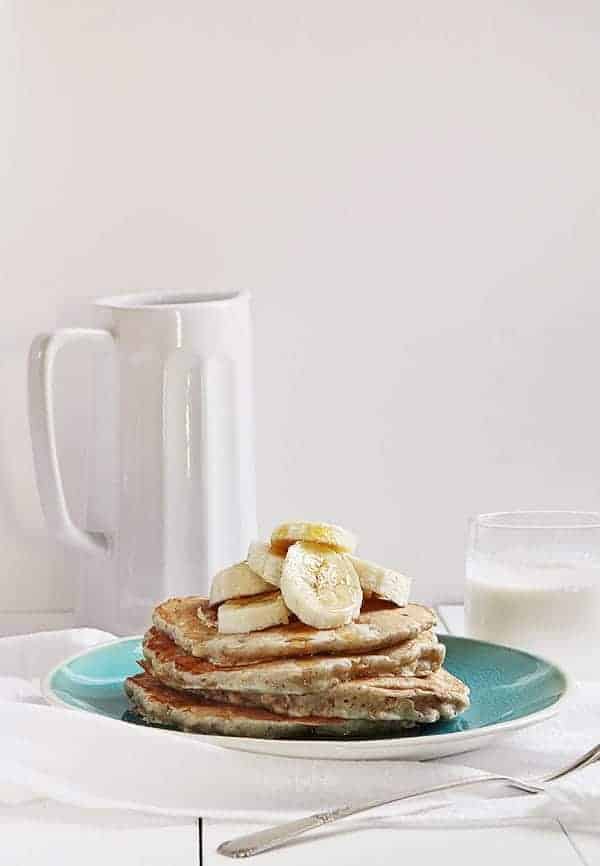 As I laid in bed and tried to recall the contents of my pantry and fridge, the idea for banana oat pancakes came to be.  And man am I glad it did!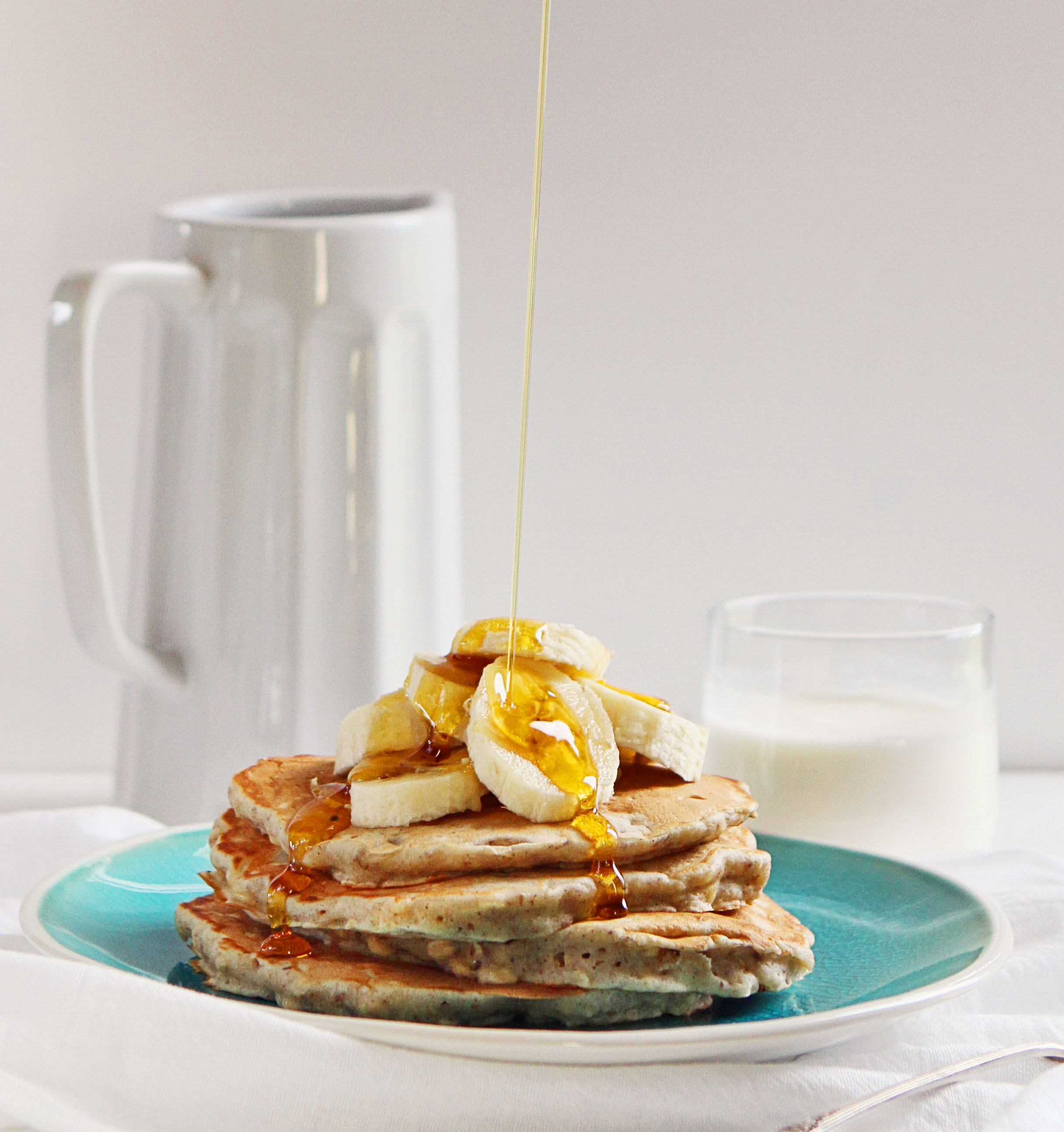 This recipe is good… and big.  I fed the whole family and had 6 pancakes left over, which is a rarity with growing boys.
As a busy (frazzled, over-anxious, stressed out, often times certifiable) mom I will take little victories where I can get them.  The ingredients in these pancakes were enough give me a moments peace; content in the knowledge that they got a few essential foods that help their little bodies grow.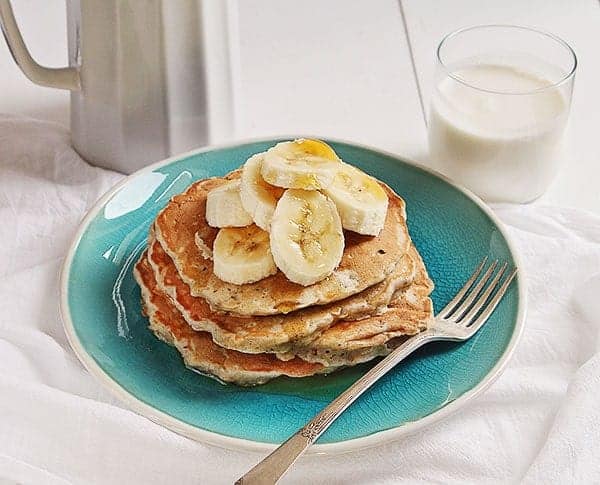 Plus they taste great.  Sweet, lush, gratifying… really reminiscent of banana bread but lighter.
Tips for Success:
This batter is thick, so I found the low and slow method of baking to be best.  My griddle was set to 300 and each pancake cooked for almost 2 minutes before I flipped it.
Since the batter was thick I used a spoon to spread it out on the griddle.  I found that pancakes about 4 inches across ended up being the most manageable size.
If you want a thinner batter simply add in more milk, a tablespoon at a time.
Coconut oil is solid at room temperature.  For this recipe I found it easier to use in melted form.  Simply pop a scant 1/2 cup solid coconut oil into the microwave for less than a minute and you will have approximately 1/4 cup liquid coconut oil.
We used an organic real maple syrup, which has a distinctly different flavor than "regular" syrup.  I loved how well it complimented the pancake.  I also ate some with only butter, similar to how I eat banana bread. They are delicious both ways!  My husband added our homemade plum syrup which has an almost bitter bite to it… he found the contrasting kick to really compliment the sweet pancake.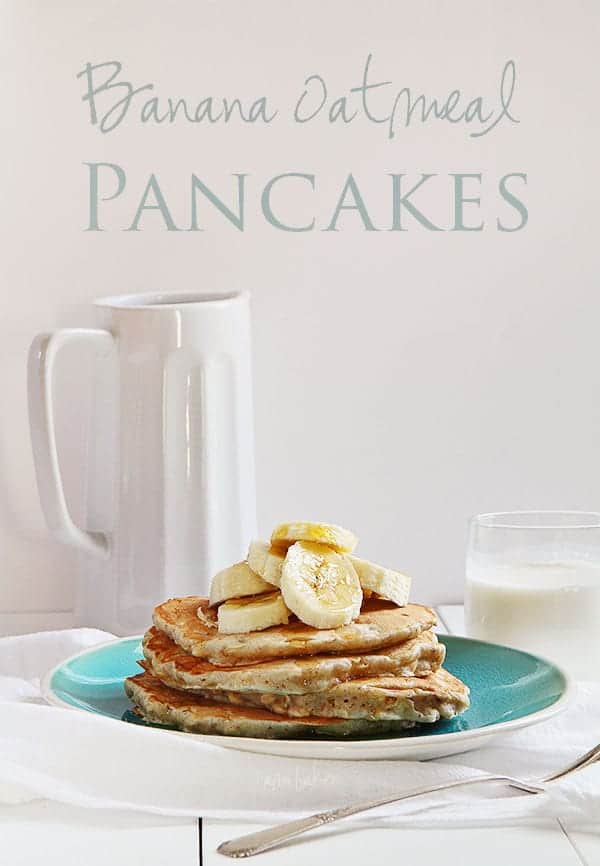 I really really really hope you try these!  We truly loved them and hope you do too!