Bran Muffins are moist muffins that can be made with bran cereal or wheat bran and are a wonderful source of fiber to keep you feeling full all morning! Try my Blueberry Pie Muffins for another flavorful muffin.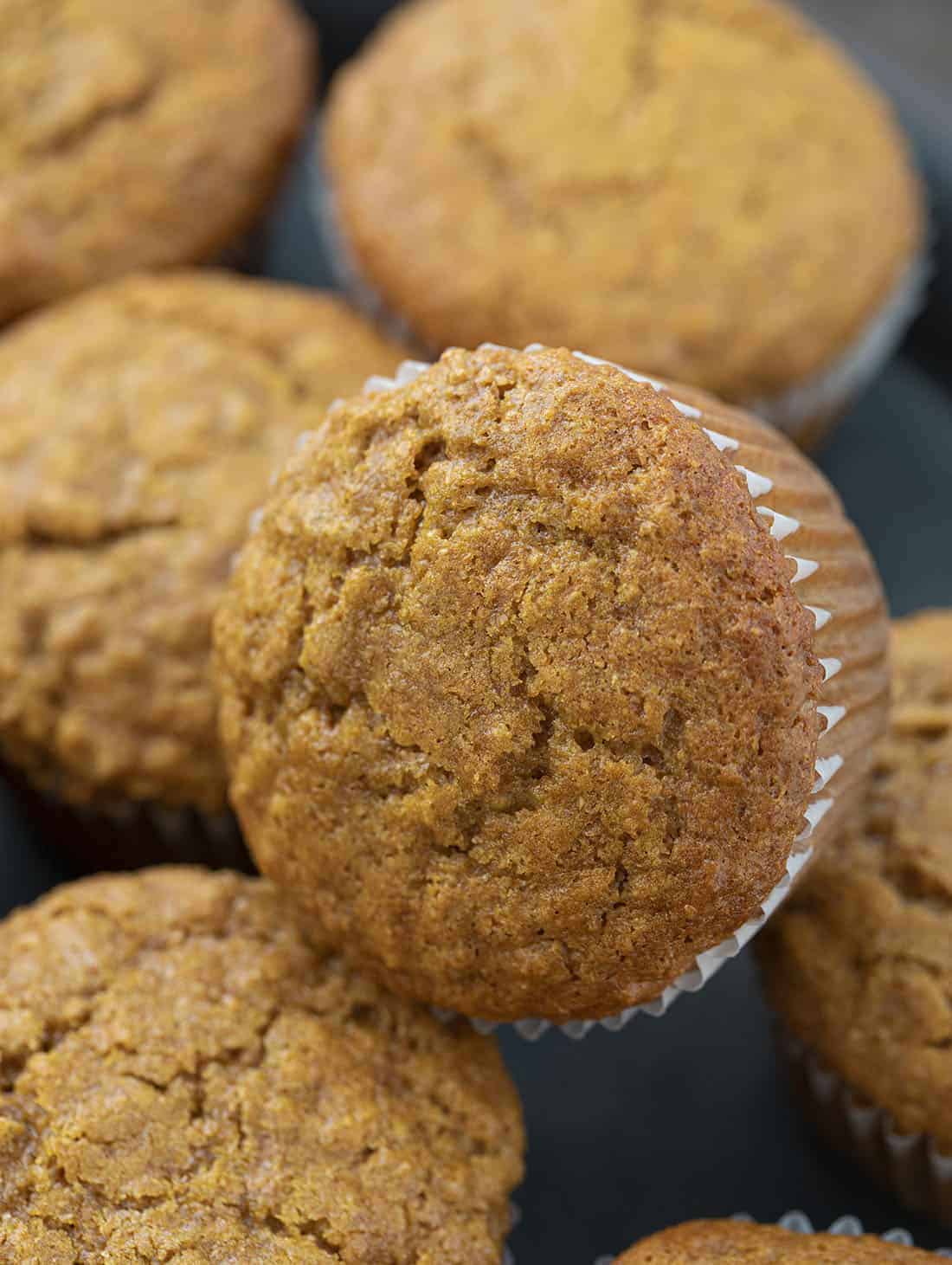 Bran Muffins
This recipe was inspired by a reader, requesting a bran muffin recipe. I ended up trying the recipe two different ways–one with bran cereal and the other with wheat bran. Bran is good for your health. And, either cereal or wheat bran can be used in this bran muffin recipe. If you use wheat bran in this recipe, the muffins will be a little less sweet and have a more pronounced bran flavor compared with the cereal.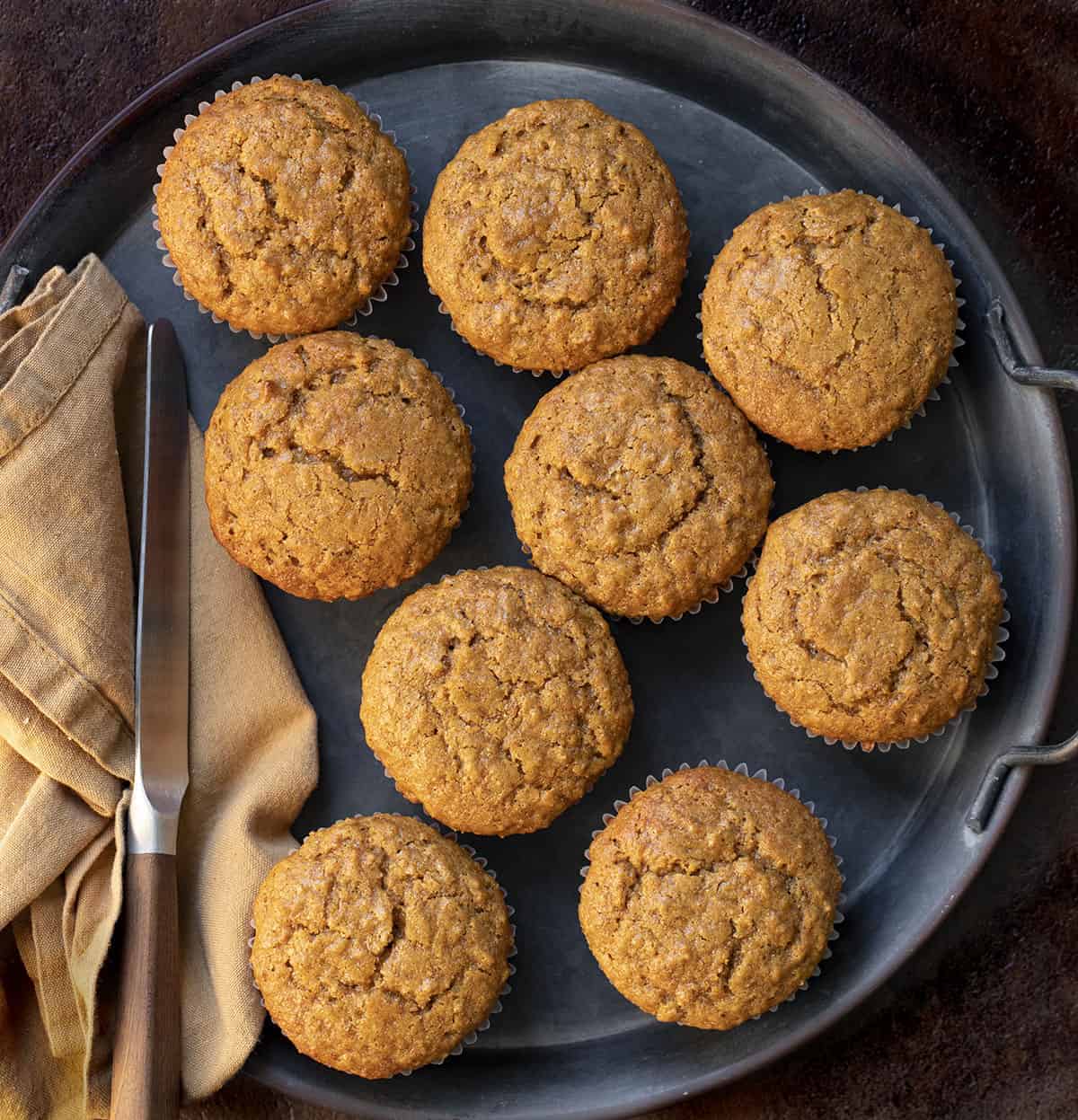 Bran Muffins Ingredients
Bran: These bran muffins taste great with both all-bran cereal and wheat bran. The all-bran cereal will result in the muffins being a little sweeter than the more prominent bran flavor when using wheat bran. And, bran is full of fiber to keep you feeling full longer, so it's a great way to start your day!
Milk: I prefer using whole milk in the recipe, but you can use 2% or even 1% to save on fat and calories.
Molasses: The molasses in the muffins is unsulphured molasses. Unsulphured molasses (regular molasses) is richer, thicker, and sweeter than sulphured. It is made with fewer preservatives because it is made with more mature sugarcane. Sulphured molasses has added sulfur dioxide to the younger sugarcane, so that can alter the flavor of the recipe. There is also a variety of molasses called blackstrap. Do not substitute molasses in a recipe (including this one) for blackstrap unless the recipe is very specific about using it.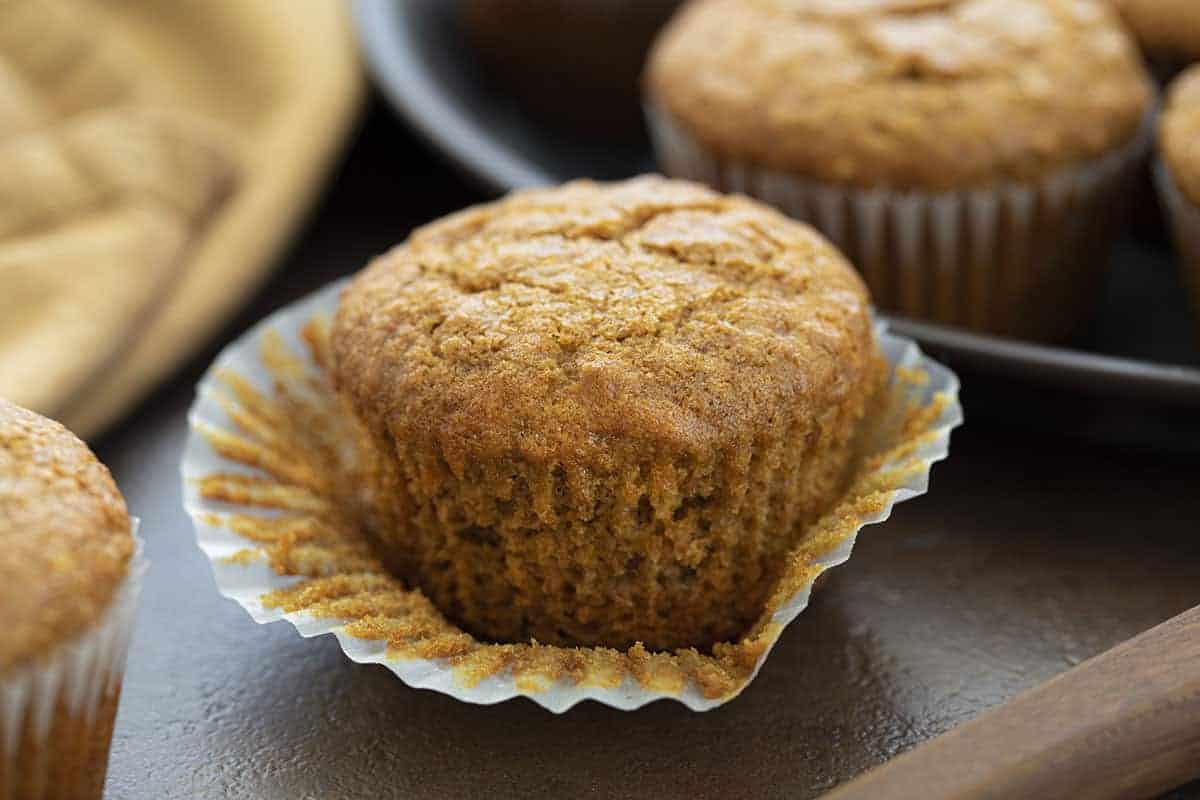 How to Store Muffins
There are a few ways to properly store muffins.
Room Temperature: Because they are best enjoyed at room temperature, this is usually the recommended way to storing. I use a larger sealable plastic bag or an airtight container to store the muffins in a single layer. Some folks recommend adding a piece of paper towel to the bottom so that it will soak up any condensation. If your muffins are properly cooled before storing, this may not be necessary. However, if I am using an airtight container, I will often add a piece of bread to the container, torn in half, and fit in between the muffins. The bread will soak up moisture as well. Best enjoyed within 2-3 days.
Refrigerator:(Refrigeration, in general, dries out baked goods faster so a typical muffin recipe shouldn't be refrigerated.) Place in a sealable plastic bag or airtight container and then place into the refrigerator. They should keep for up to 5 days. To reheat, remove from refrigerator pop into the microwave for 10 seconds or just allow muffin to come to room temperature naturally, about 15 minutes.
Freezer: Place cooled muffins into a freezer-safe sealable plastic bag or a freezer-safe airtight container and pack as closely as possible without crushing. Remove as much air as possible. Label with date and recipe name.
How to Reheat Frozen Muffins
Remove muffin from the freezer and allow to come to room temperature overnight in the refrigerator or on the counter for a couple of hours.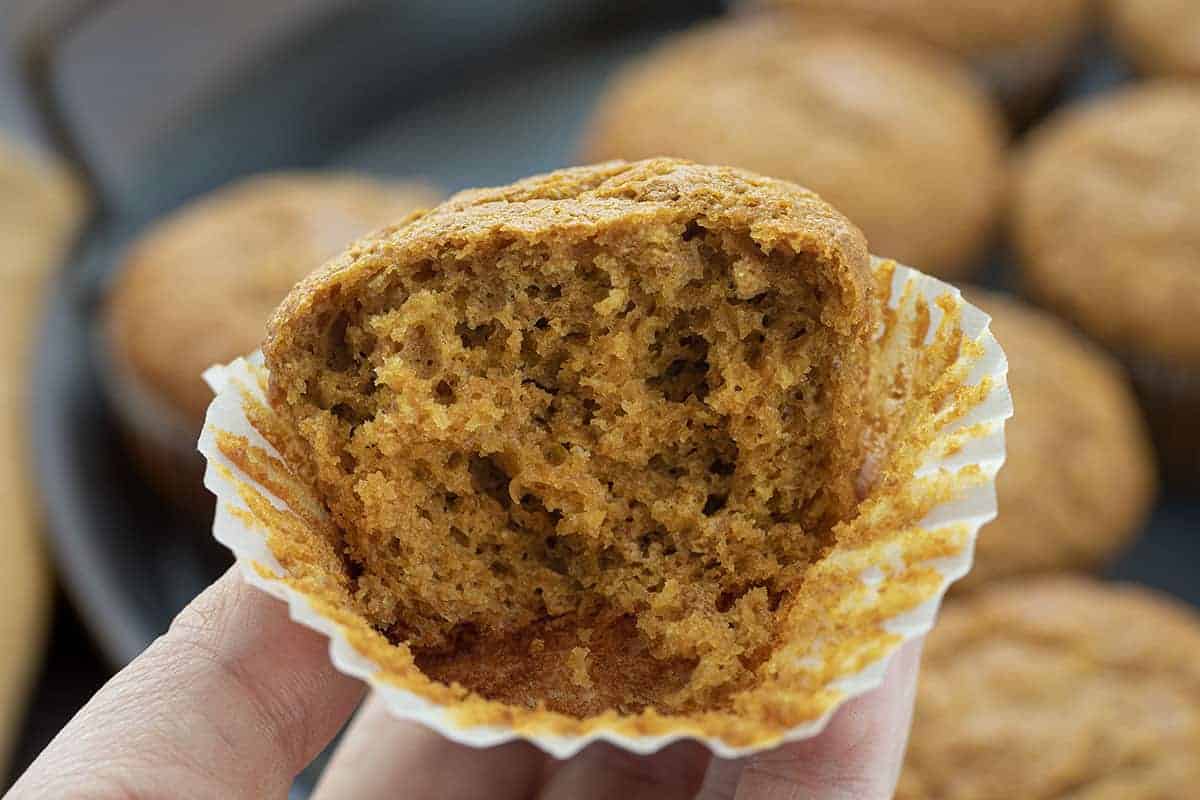 Variations to Bran Muffins
These muffins are delicious with just some added butter. But, you could add some fruit, like raisins, pineapples, blueberries, apples, etc. to the batter before baking. You could also add some chocolate chips for a little chocolate taste to each bite.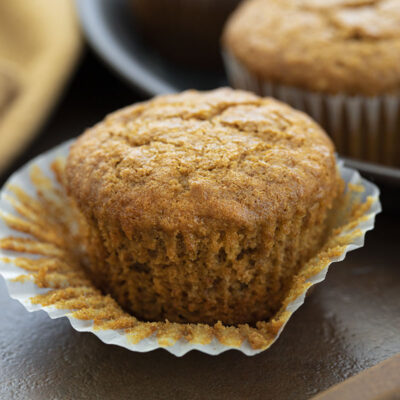 Bran Muffins
Bran Muffins are moist muffins that can be made with bran cereal or wheat bran and are a wonderful source of fiber to keep you feeling full all morning!
Ingredients
1½

cups

Kellogg's All-Bran cereal,

or wheat bran

1

cup

whole milk

1

large

egg,

room temperature

¼

cup

vegetable oil

¼

cup

molasses

1¼

cups

all-purpose flour

½

cup

brown sugar

¼

teaspoon

kosher salt

1

tablespoon

baking powder
Instructions
Preheat oven to 400°F and prepare a muffin tin by lining with muffin liners or spraying with nonstick cooking spray.

In a large bowl, combine bran cereal (or wheat bran) and milk. Let stand for 3-5 minutes (or until cereal is softened).

Add the egg, oil, and molasses. Mix well and set aside.

In a large bowl whisk together flour, brown sugar, salt, and baking powder.

Pour the flour mixture into the wet mixture and mix until just combined. (Lumps are okay).

Pour the batter evenly into the muffin tin.

Bake 15-20 minutes, or until the muffins spring back when touched.

Serve warm.
Did you make this recipe?
Thank you for making my recipe! You took pictures, right? Well go ahead and post them on Instagram! Be sure to mention me @iambaker and use the hashtag #YouAreBaker.