This brown butter fudge gets all its sweet flavor from the decadent browned butter.  Its a show stopper!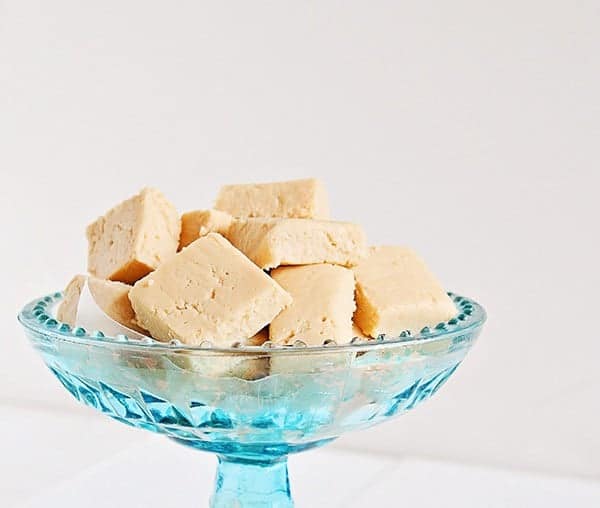 I have been incorporating brown butter into all my desserts lately.  With brown butter buttercream and brown butter cream cheese and now this Browned Butter Fudge.
And I am just getting started.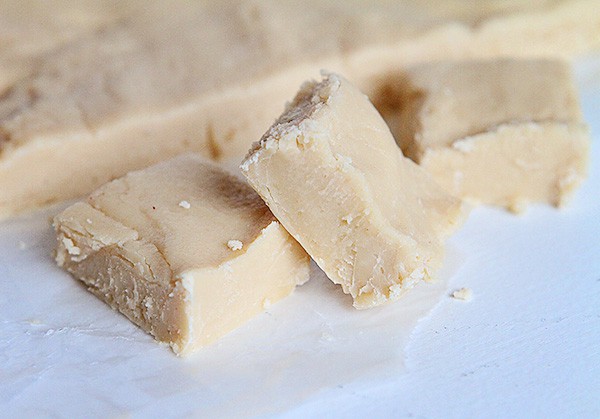 My great-grandma Inga made the most amazing Vanilla Fudge.  I have tried for years to replicate her recipe, but not been successful.  This is very, very close!
She made hers sweet and dry… it was not creamy like traditional fudge is.  It sorta ruined me forever because most are creamy! (da) But I like mine dry and crumbly and flakey.
I know, I know, I am weird.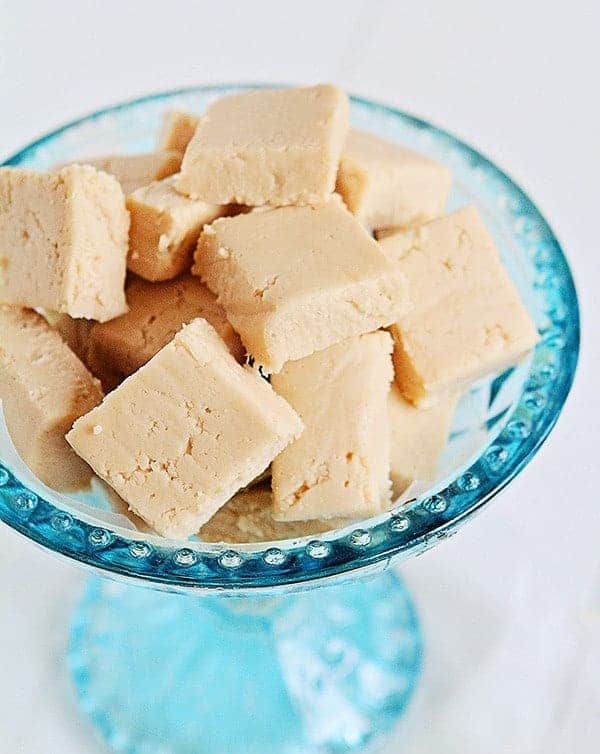 Well, it turned out creamy anyway.  Good for you!  Not so good for me.
So I will just keep working on the consistency part.  But that flavor part has to stay exactly like this.  Almost perfect!
Adapted from About.com.
It tastes like a caramel fudge.  And a vanilla fudge.
And is dangerous if kept to close.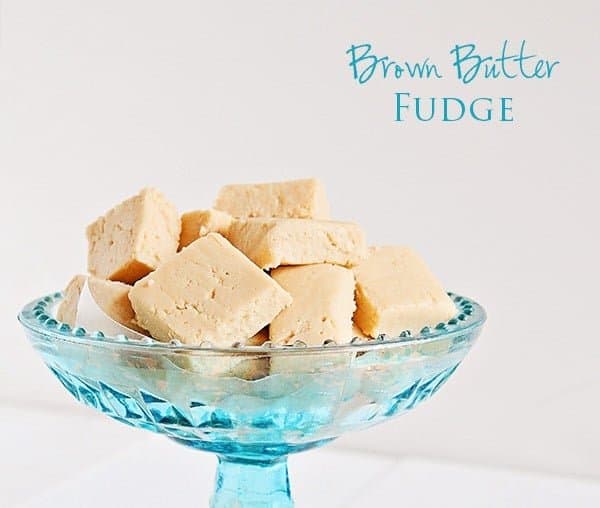 I think I better make a few more batches for some more quality testing. 😉