Making Cinnamon Rolls has never been easier nor more delicious! Paired with my copycat Cinnabon icing and breakfast will be a little bit of heaven!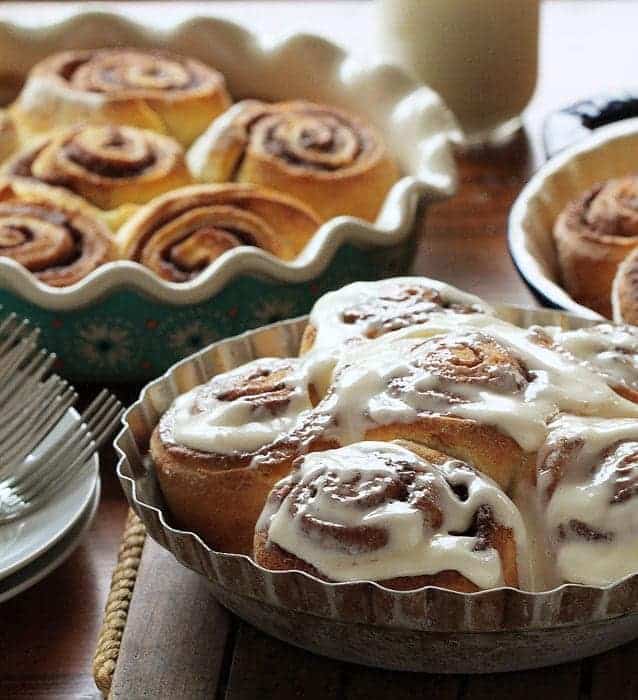 I am ALWAYS craving cinnamon rolls but too lazy to make up a batch and wait for hours or heaven forbid, overnight. I had just read my friend Kelly's blog about her pizza dough cinnamon rolls, so I knew it could be done.
I set to making it happen! The first batch was delicious and consumed fully within one hour pleasedonttellanyone, but I made three more batches just to make sure the recipe was perfect. It was perfect every time!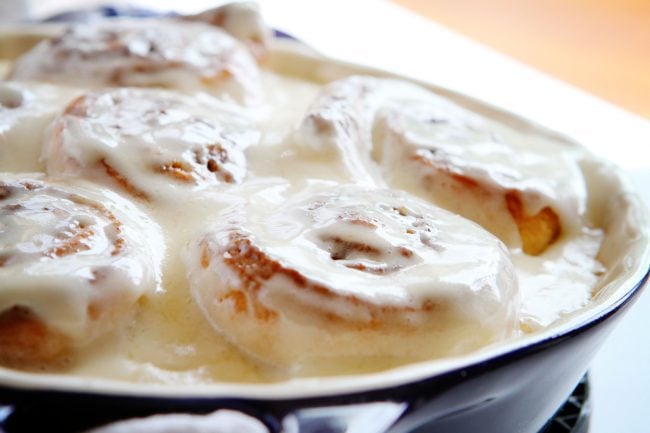 What is my secret? Store bought pizza dough. The kind the comes in a long tin and POPS open.
It works BEAUTIFULLY. I have tried it with both the regular crust and thin crust. I prefer the regular pizza dough, my husband preferred the thin crust as he likes a crispier roll.
Recipe adapted from Pumpkin Pie Cinnamon Rolls. Tips and tricks on how to make rolls also at the link!
The real beauty of these rolls is the icing. I spent a LOT of time trying to replicate Cinnabon's amazing icing recipe and I think this recipe is it. The trick? Whip it in your mixer for the recommended time. It is worth it!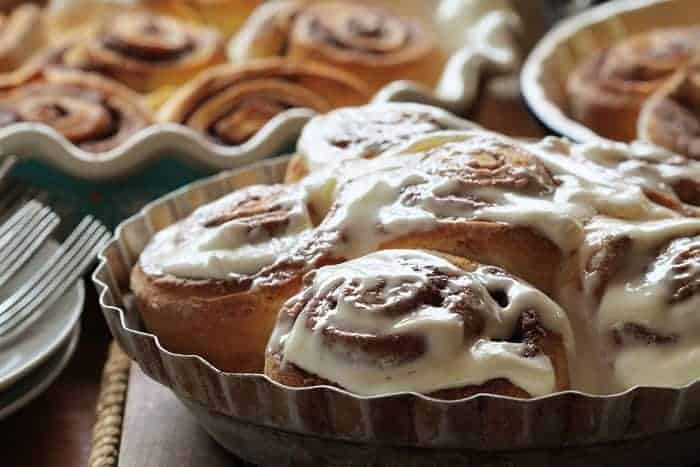 You can definitely make from-scratch pizza dough in this recipe. Just make it the night before and chill until ready to assemble!