I saw these pancakes in a 2008 issue of my favorite magazine, Life Beautiful.
And I have made them twice in the last three days.
They are delicious!

MY LATEST VIDEOS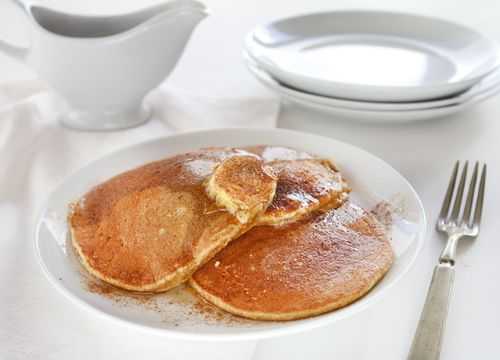 These pancakes are easy and quick, but so rich and decadent.  Especially with an extra sprinkling of cinnamon over the top… I felt like I was eating at a fancy restaurant!
Well, except for the baby screaming and the basket of folded clothes at the end of the dining room table.
Just sayin.
Can I set a mood or what?  Let's try again.
I can just see these sweet and satisfying pancakes on a cold, snowy Christmas morning with a cup of pumpkin spice latte.
Sound better?
Extra options: Top with toasted pecans, maple glaze sugar, or a powder sugar/cinnamon blend.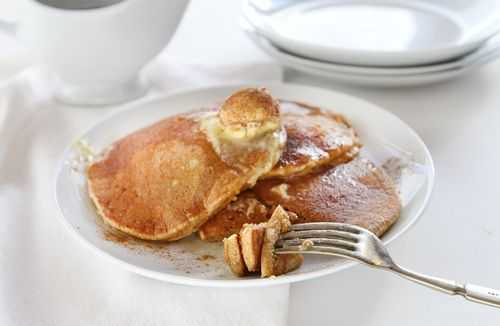 Seriously.  Try them.
It's like having dessert for breakfast!