A delicious classic with a twist… check out this Boozy Caramel Apple Pie! It's ooey, gooey and downright indulgent.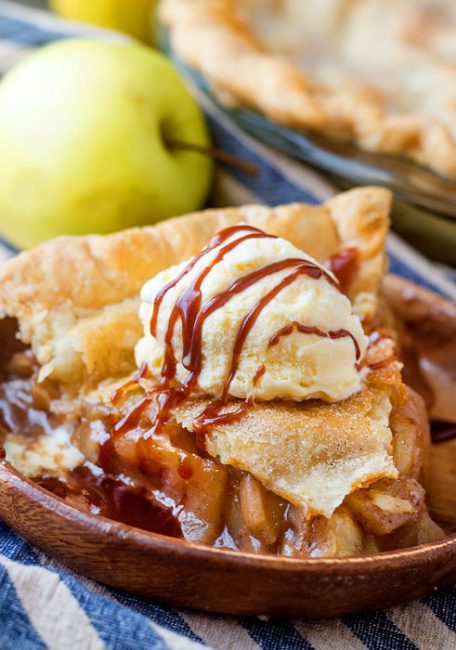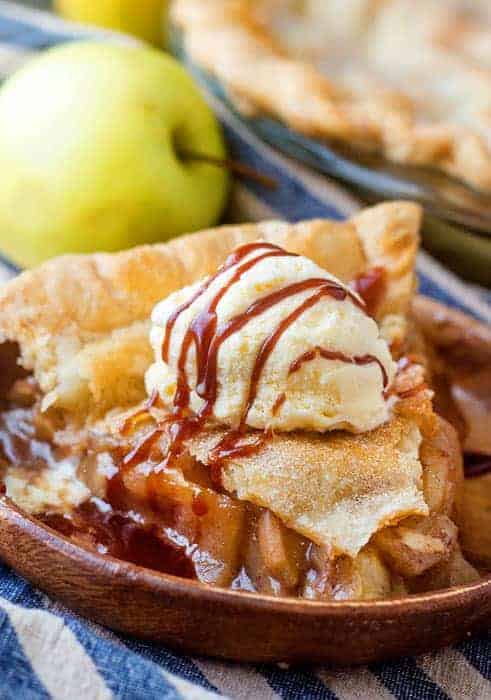 This was Aunt Shelly's contribution to Thanksgiving celebrations. As a kid, I was only ever allowed a tiny bite, but as an adult, I got a whole piece to myself! (Or two. Ok, it was two.)
I just love how she added her own special twist to the caramel sauce… WINE! Her favorite red wine to be exact. While this Caramel Apple Pie has all the traditional components, that red wine caramel sauce gives it an extra kick that you will come to crave!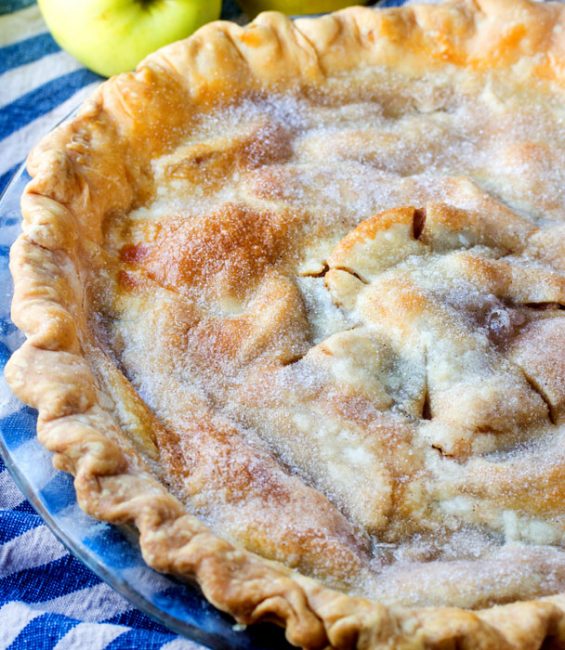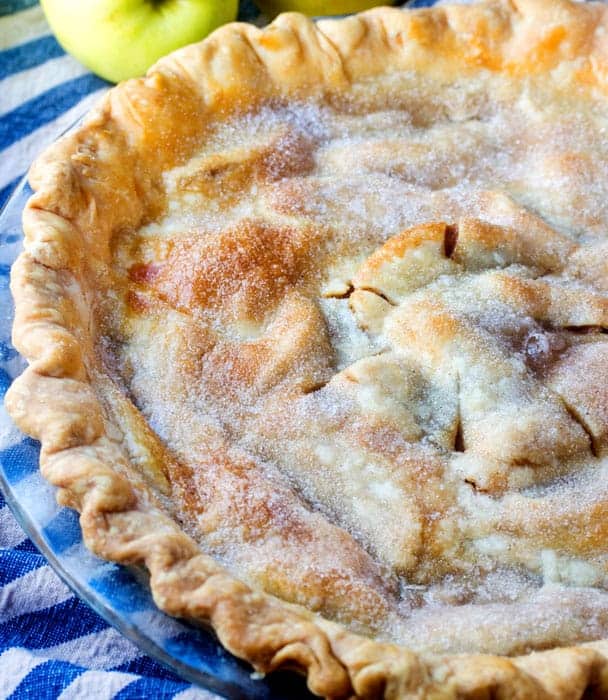 I love her homemade crust too. It was a tad unconventional, but seriously tasty none the less!
Layers and layers of apples are baked up in a homemade buttery crust. After each layer of apple is added, you drizzle the delicious caramel wine sauce over top. It makes it rich and gooey, just the way I like it! Sprinkle the top crust with a little cinnamon sugar mixture and bake it up nice and golden.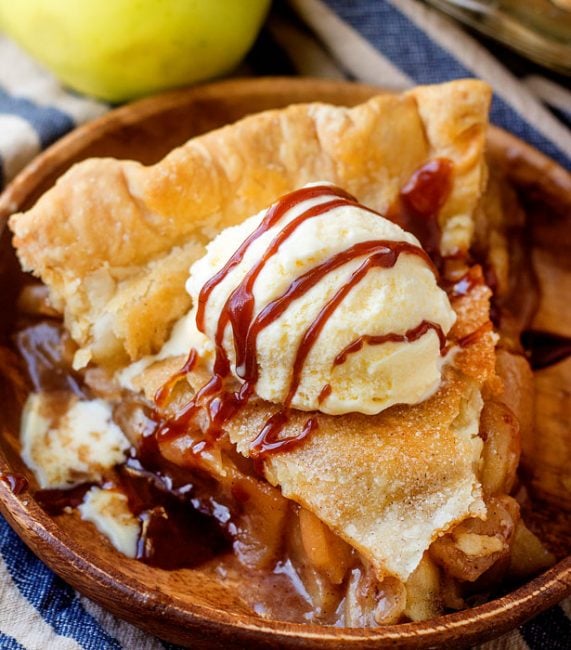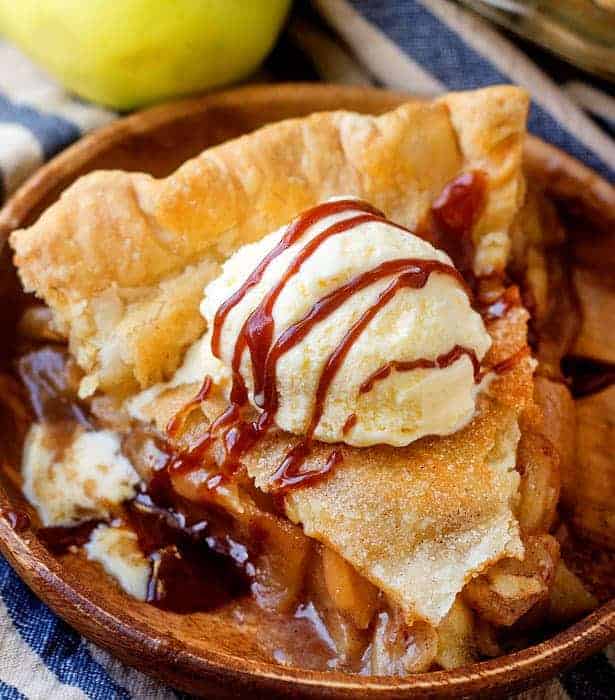 Now the best part is topping this Caramel Apple Pie off with some vanilla ice cream and drizzling some more of that caramel goodness right over the top!
This pie is the perfect addition to your dessert table this holiday season! Traditional yet untraditional enough that it will get your guests talking and raving about this delicious treat!
Tips, tricks, and variations:
When it comes to a perfect pie crust, there are a few things you can do to ensure it will be just as perfect in YOUR kitchen:
make sure ALL your pie crust ingredients are cool
use the liquid sparingly, and add a few drops at a time
if you run into tearing dough, try rolling it out between two pieces of parchment paper
Try to get all your apple slices the same size. Using a mandolin is a great option.
Add a teaspoon of salt to the caramel sauce for a fun variation. Or pair this with caramel ice cream!
If you have a couple pieces left over, try making a trifle! Simple chop the pie into small pieces and then layer it in a cup with whipped cream. Drizzle with caramel and you have a really fun new twist!
Check out these other fun apple-inspired recipes:
Photos by Tornadough Alli