These Chocolate Chip Cake Mix Cookies come together in just minutes!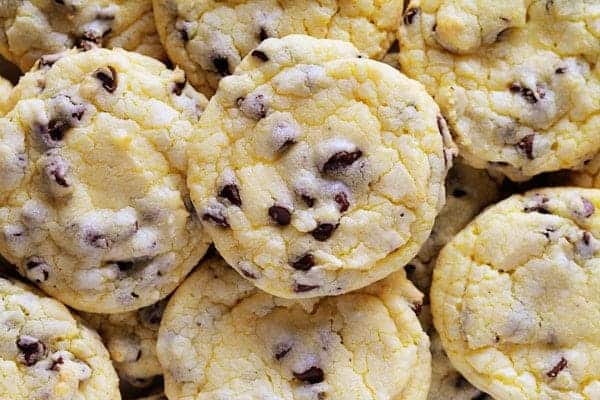 Tis the season for cookies!
I decided that I need to really amp up my cookie recipe arsenal. As much as I love the fabulous New York Times Chocolate Chip Cookie recipe that takes a good 48 hours to make, I often need something that is faster.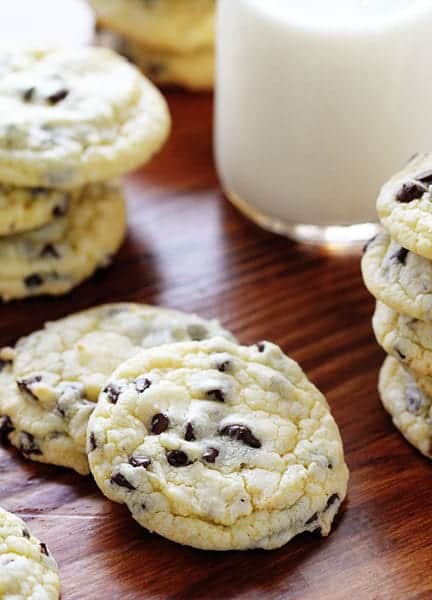 I saw on Betty Crocker that you can take ANY flavor box mix and add:
1/3 cup melted butter
2 eggs
The batter will be thick, and that is ok. (The consistency will vary a little bit from one box mix to another.) I use a mini ice cream scoop and drop the dough about 2-inches apart from other cookies.
Recipe adapted from Betty Crocker.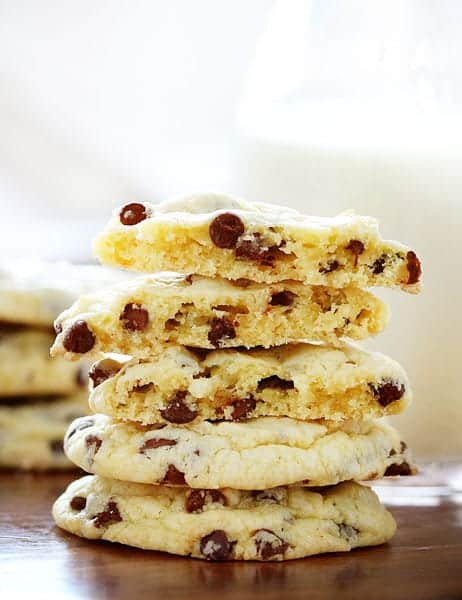 So are you ready for an HONEST review?
While I did like these cookies, I could definitely taste that something was distinct. There is a noticeable change in texture and flavor. Quite frankly, there is no substitute for a delicious, from-scratch, homemade chocolate chip cookie and, if you are taking the time to bake one, I say GO FOR IT and grab a great recipe!
New York Times Chocolate Chip Cookie
Soft Batch Cream Cheese Chocolate Chip Cookies
If you are in a pinch then these Cake Mix cookies will work just fine! 🙂