Nope, not a misprint! There are TWO kinds of chocolate in these Soft Batch Cream Cheese Chocolate Chocolate cookies and they are amazing. AMAZING.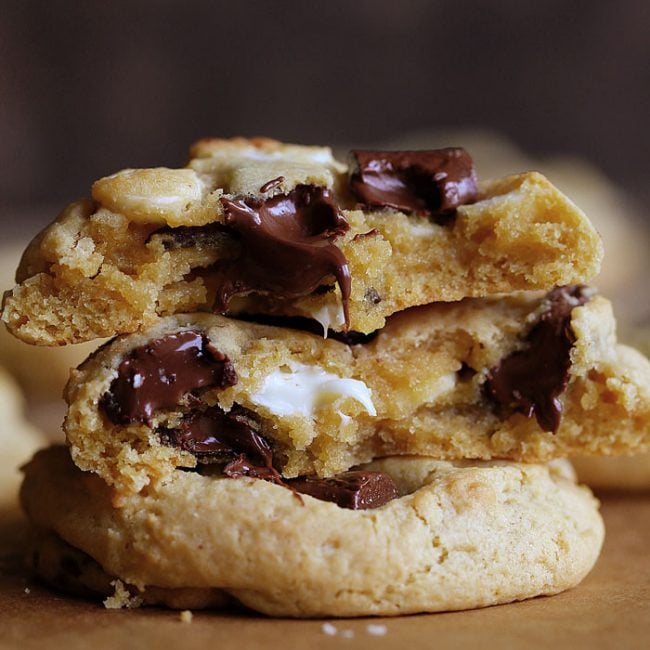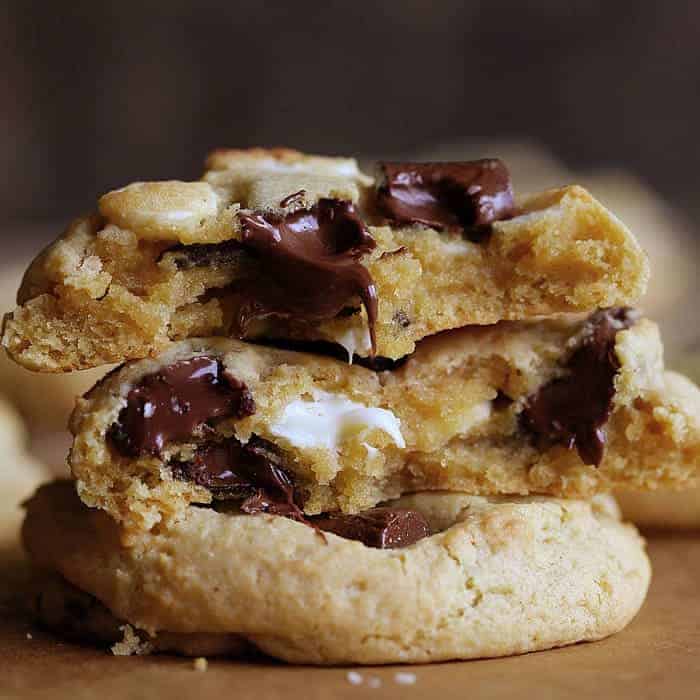 This recipe is totally and completely based on a recipe by Averie Cooks for Soft Batch Cream Cheese Chocolate Chip Cookies.
I only made a few changes because her recipe is SO GOOD. I want to be really straight forward… I add white chocolate morsels to the recipe because I love them. If you are not a big white chocolate fan you will want to stick to Averie's original recipe!
To make this recipe you will need:
Soft Batch Cream Cheese Chocolate Chocolate Chip Cookie recipe (below)
cookie sheet (I used 3)
parchment paper or silpat
cookie scoop that holds 3 tablespoons of volume
Recipe adapted from Averie Cooks.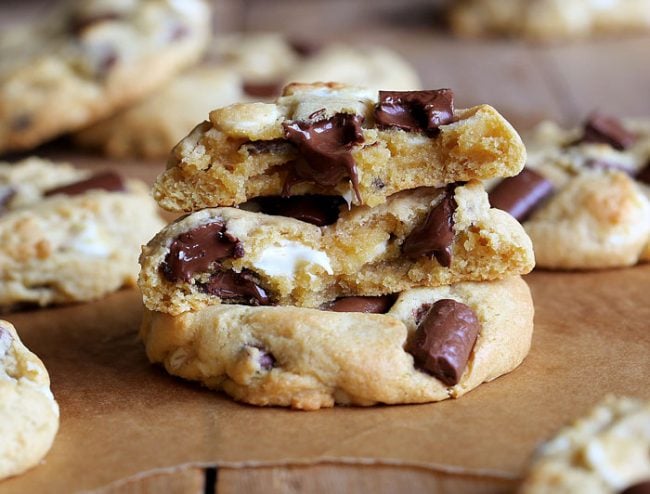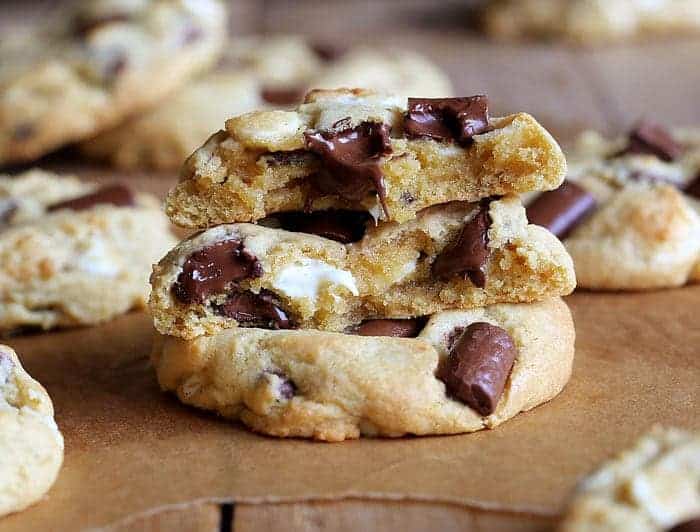 Tips for Success:
The original recipe calls for a chilled cookie dough, but I found that I did not need to do that with the addition of confectioner's sugar instead of granulated sugar.
Room temperature ingredients are important here! See tips on how to quickly bring eggs and cream cheese to room temp. here.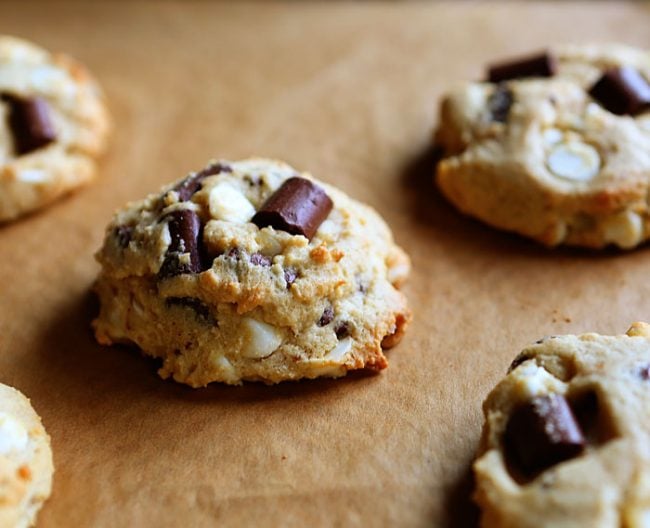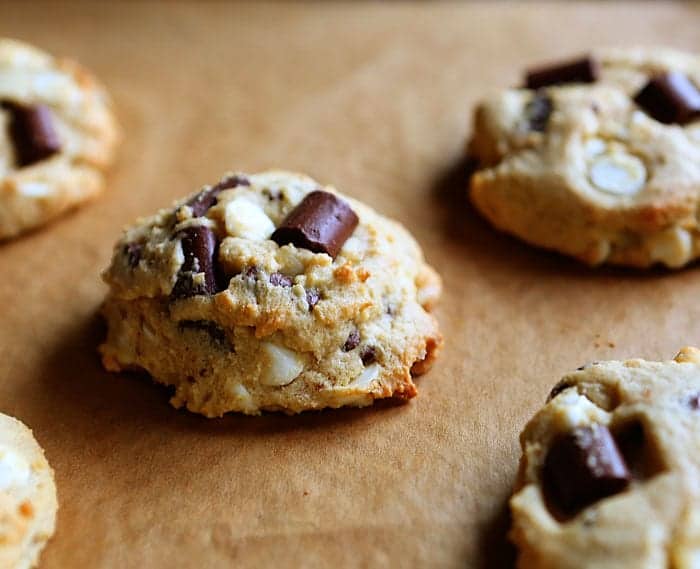 These cookies do not spread. If you prefer a soft mound of cookie instead of a flatter version, feel free to do that! Here is a cookie that I did not flatten and you can see that it holds its shape nicely. If you choose this method the center may be a bit more underdone than a flattened cookie.
I much prefer the chocolate chunks in this cookie vs. chocolate chips. The melting ooey-gooey factor is a BIG one when using chunks of chocolate.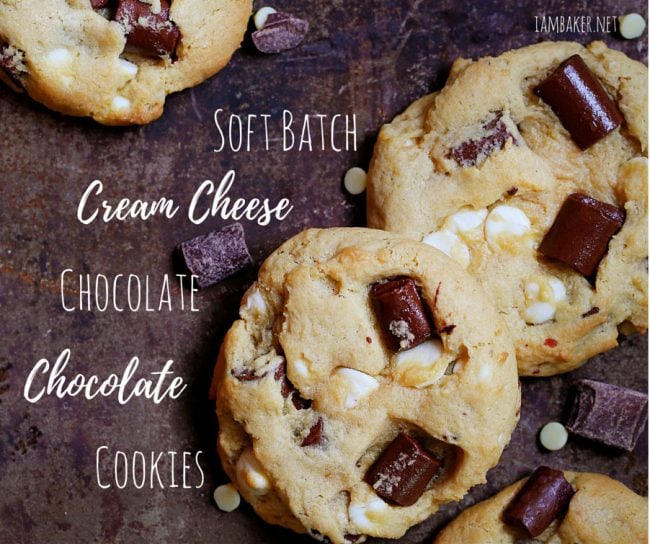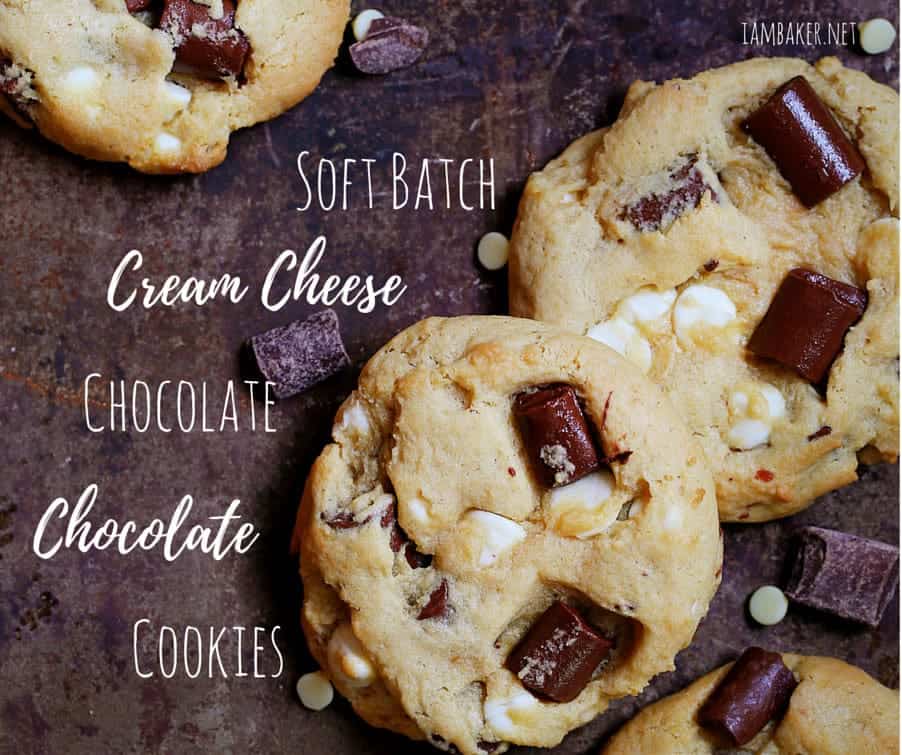 You are going to LOVE these cookies.
And if you don't we can't be friends anymore. Just kidding. Maybe.
I added McCormick to my ingredient list because that is what brand I use and adore. You can see all the beautiful cakes and desserts I make using McCormick products click here.