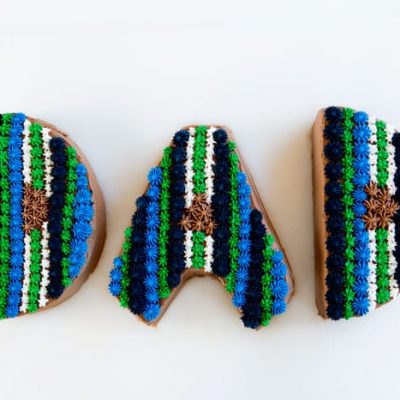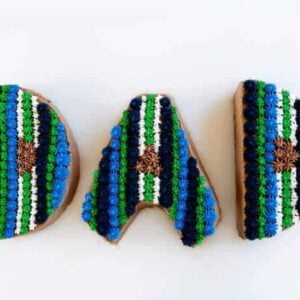 Coffee Chocolate Buttercream
You can turn a regular 2-layer cake into something AMAZING for dad! This Chocolate DAD Cake is so easy the kids can make it!
Keyword:
Chocolate DAD Cake
Ingredients
1/2

c

1 stick, 113g butter, room temperature

2

c

260g confectioners sugar, sifted

3/4

c

75g cocoa powder, sifted

1/2

tsp.

McCormick® Coffee Extract

1/2

c

120g heavy whipping cream
Instructions
Add butter, confectioners sugar, cocoa powder, and coffee extract to a bowl.

Using a hand-mixer, combine on slow for about 1 minute. Add the heavy cream in 2 or 3 installments, mixing well after each addition. (The recipe calls for 1/2 cup but you can use up to 1 cup of heavy cream depending on the consistency you prefer)

Once all ingredients are incorporated, mix on high for 1-2 minutes until frosting is creamy and smooth.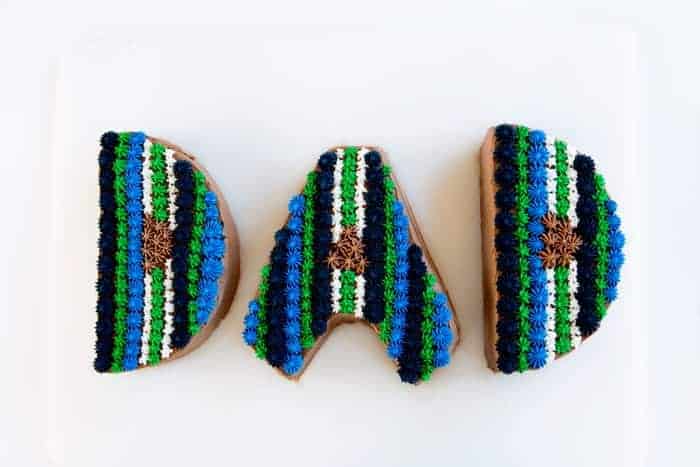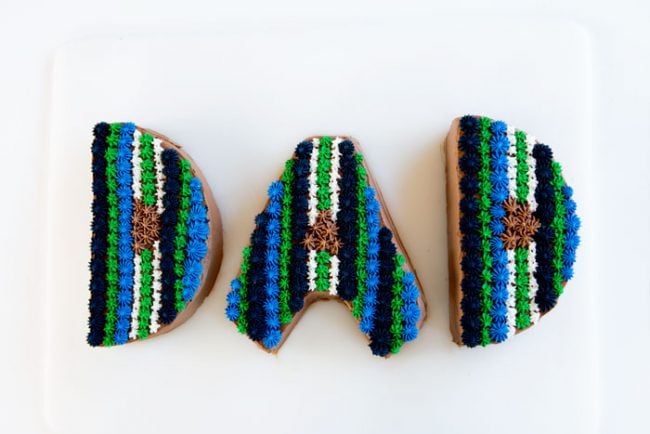 I don't know about you, but I have a tough time with gifts for Father's Day. This cake seemed to fit our needs perfect as it can be made by the kids (with some help from me!) and with dad's favorite flavors!
To make this cake you will need:
chocolate cake recipe (you can also use a box mix)
coffee chocolate buttercream- recipe below
blue, green, and black McCormick® food color
piping tips- 4B (darkest blue), 32 (light blue), 18 (green), 16 (white)
piping bags
serrated knife
small offset spatula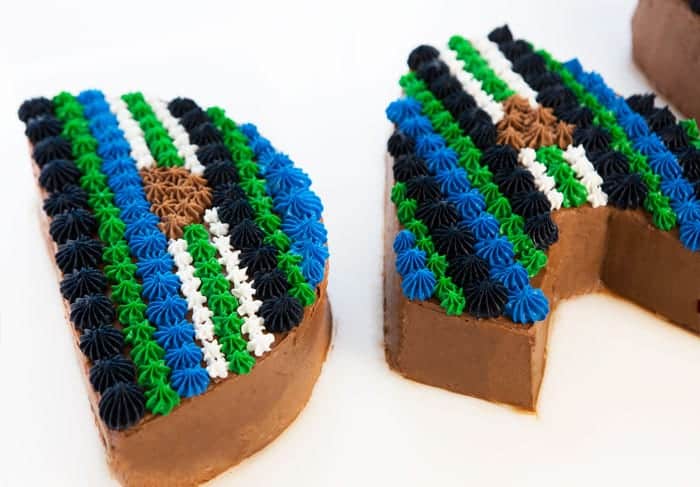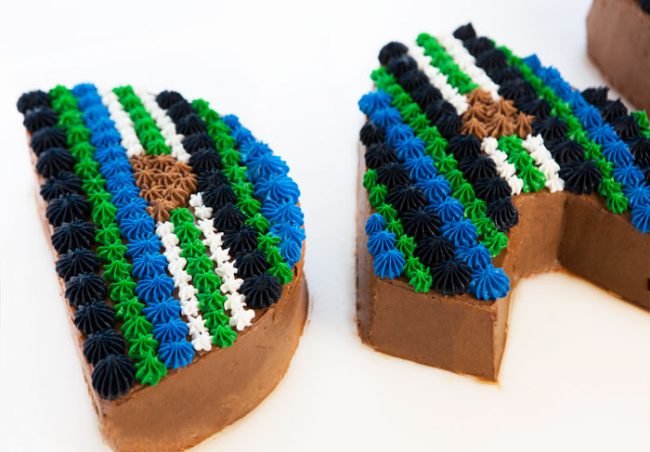 Begin by baking chocolate cake in two 8-inch round cake pans.
Set cake on cutting board and with a long serrated knife, slice one cake down the center.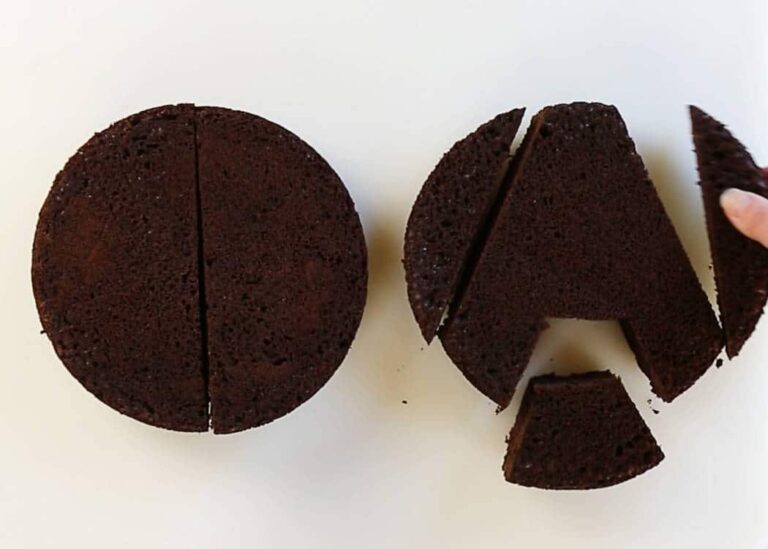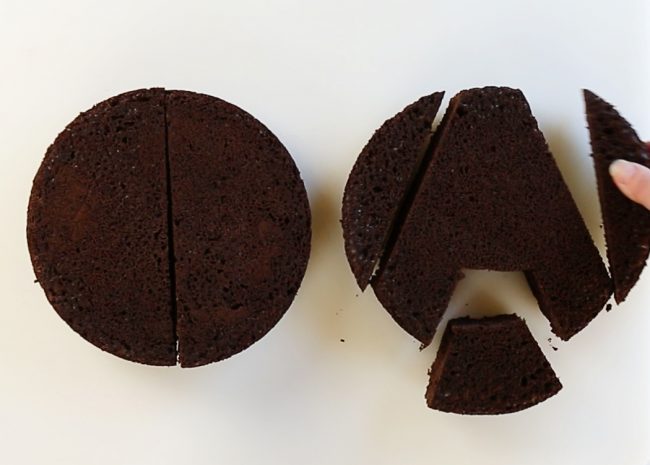 The other cake will be the "A". Make one cut along the right edge and one along the left edge. Then cut out the under portion of the letter "A". (There is a video on this below)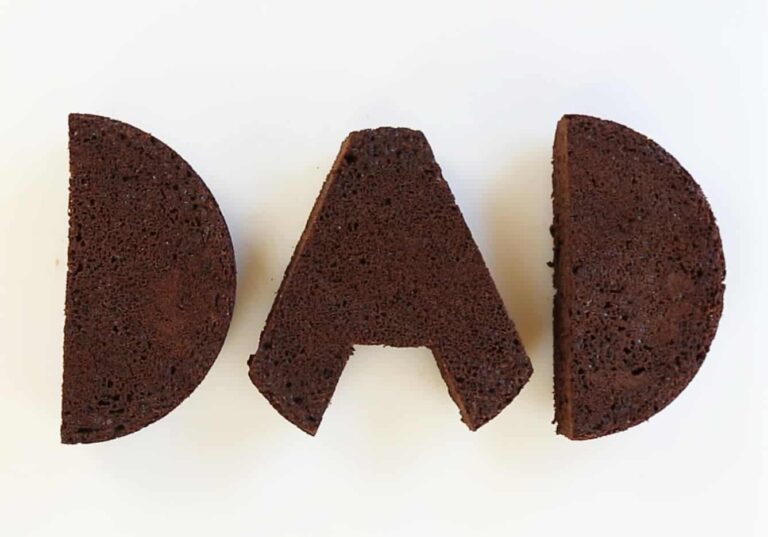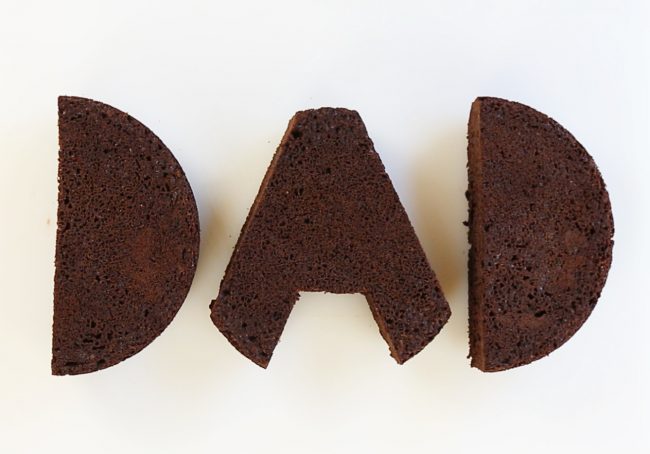 Now position the cakes to spell out the letters D A D. (Think about what you want to serve your cake on~ these cakes will most likely not fit on a traditional cake stand.)
Now prepare coffee chocolate buttercream and white buttercream.
Separate the whipped vanilla buttercream into 4 bowls. One will remain white. The next bowl will be tinted green with McCormick® Green Food Color, I used 1 ounce. The next bowl will be tinted blue with McCormick® Blue Food Color, I used about 1 ounce. The final bowl will be a dark blue (I used about 1 ounce) and to do this I added McCormick® black food color to the blue- just a couple drops of black will do!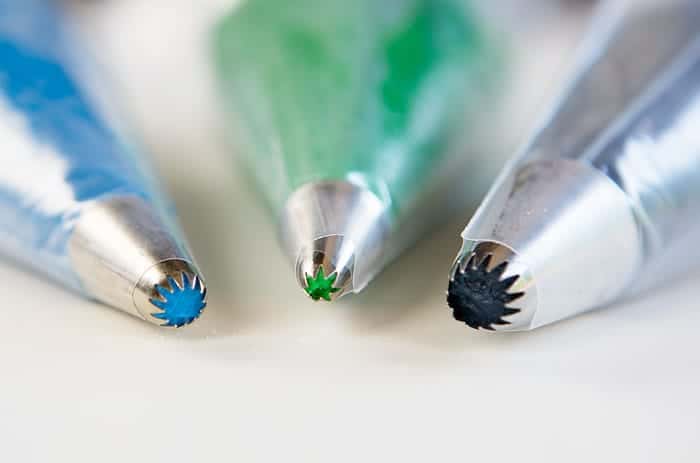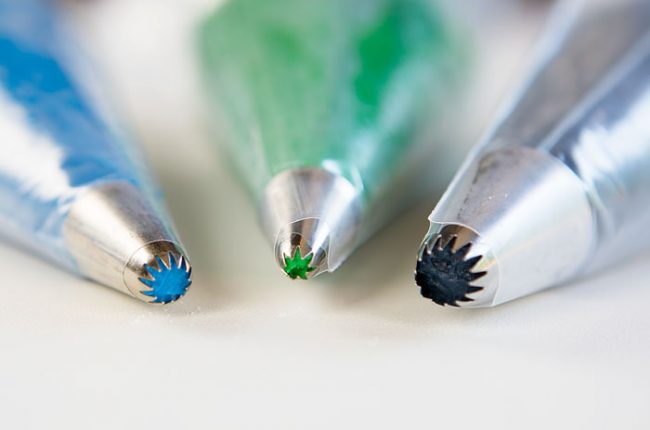 Place all frosting in pastry bags fitted with 4B, #32, #18, and #16 tips.
Cover cakes with chocolate buttercream using a small offset spatula.
Starting with the dark blue (4B tip) pipe out dollops along the long edge of the D. Next, move to green, then light blue. Now white, then green, then white. This is the pattern that I chose, you can go in whatever order you would like! It will look wonderful no matter what!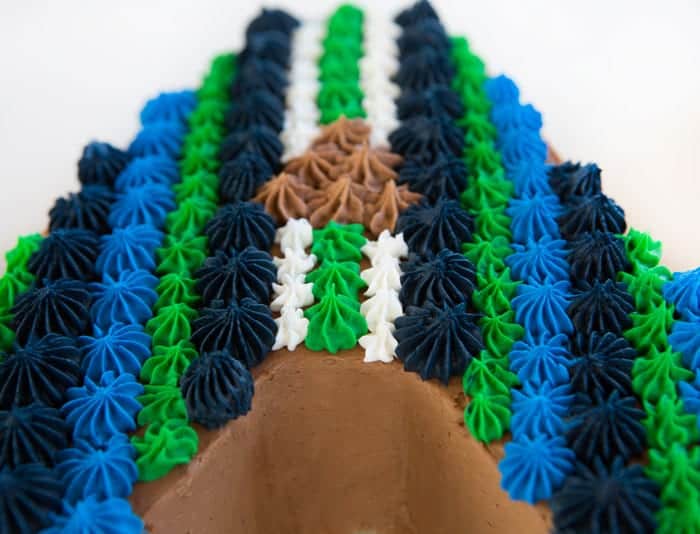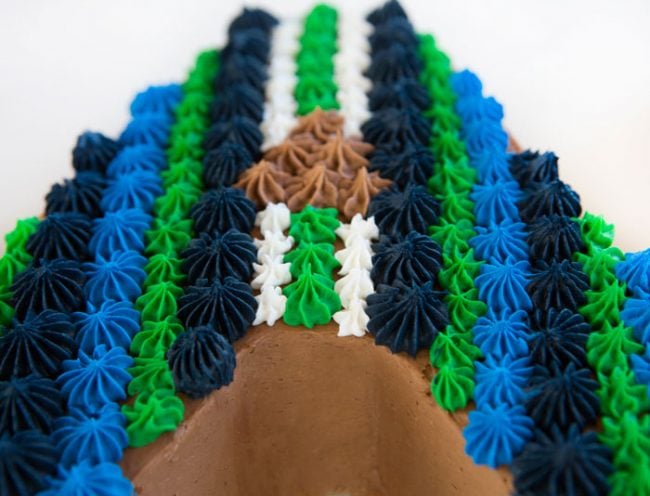 Continue on and pipe the A and the final D.
And you are done! How easy was that?!? One reason I chose to do the piping in this way is that it is easy enough for kids to do well. My kids love making Dad a special treat on Father's Day and this is a cake that they all can help decorate!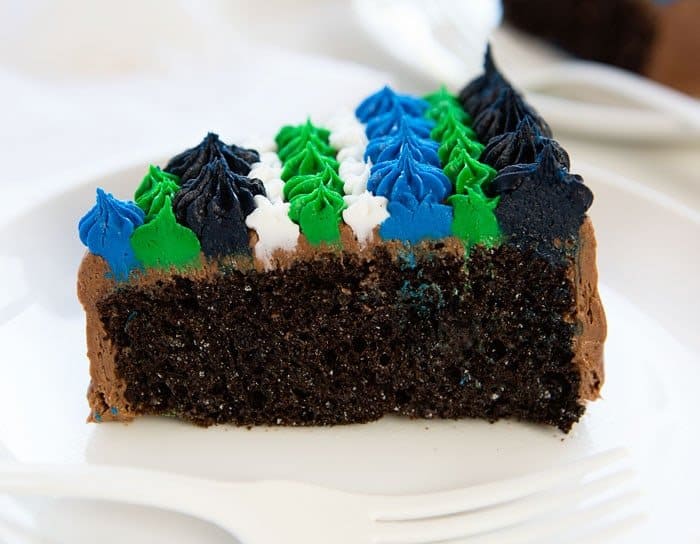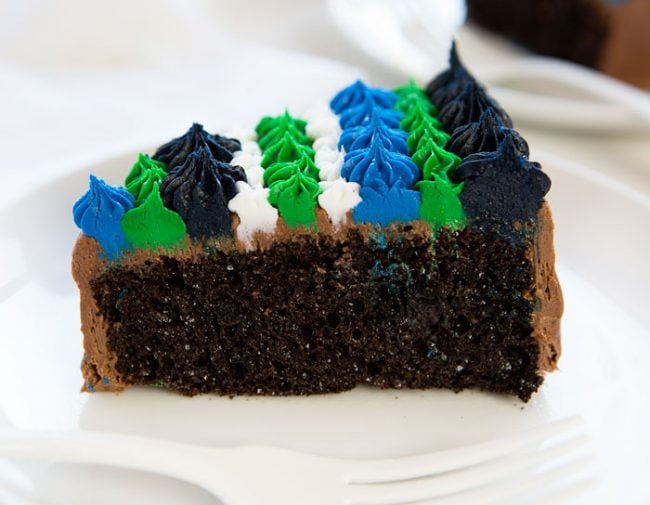 Thank you so much for supporting the brands that support iambaker! I love working with McCormick and love using their amazing products. They help me to be a better baker! <3