I shared a Chocolate Pumpkin Cake last year and have gotten such a wonderful response!  You all are so sweet.  One of the most common questions I get is, "Can I make this into cupcakes?"
Yes.  Yes you can.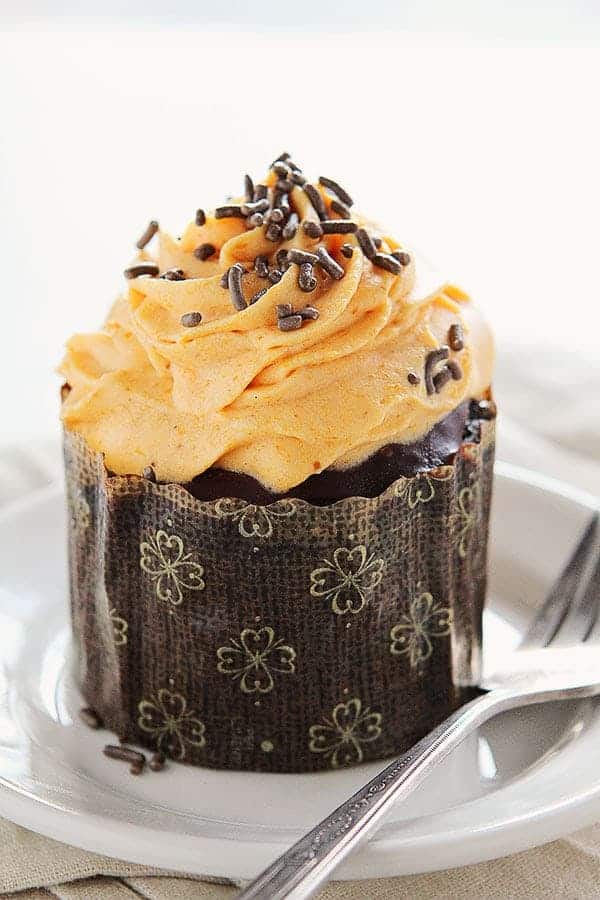 To modify the original recipe into cupcakes I did this:
Prepare muffin pan with cupcake liners.  Bake for 18-22 minutes or until inserted toothpick comes out clean.
Prepare ganache and dip top of cupcake into ganache then set aside to allow it to set.  (You can also chill cupcake at this point.)
Prepare pumpkin whipped cream and place into a pastry bag with an open star tip.  (I like 1M or 2D)  Pipe out a cloud of pumpkin awesomeness and cover in sprinkles.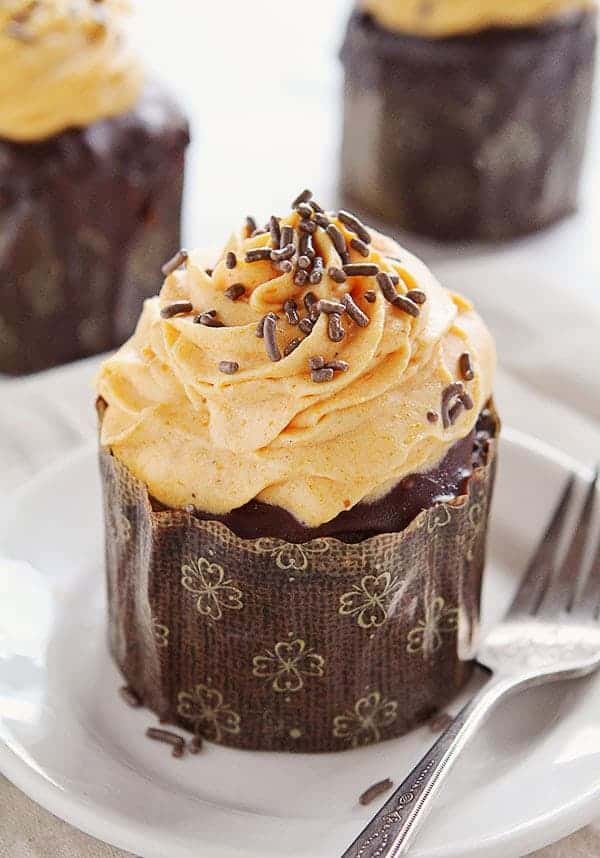 For the cupcakes pictures above I actually used a freestanding cupcake liner.  I think I got them on Amazon, but you simply place them directly on a cookie sheet and fill with batter. My entire pumpkin chocolate cake recipe make 9 cupcakes, since they use a bit more batter.  I also baked these for about 30 minutes in my convection oven.
Tips for Success:
After cupcakes have cooled to room temperature, dip them in the ganache.  If you need to make these ahead of time or set aside for any reason, the ganache will lock in moisture and will prevent them from drying out.
Since the pumpkin whipped cream is from scratch you will want to pipe these cupcakes immediately before serving.  I had left a couple cupcakes sitting on the counter overnight and noticed the whipped cream was "melting" a bit.  You may have better success if refrigerated.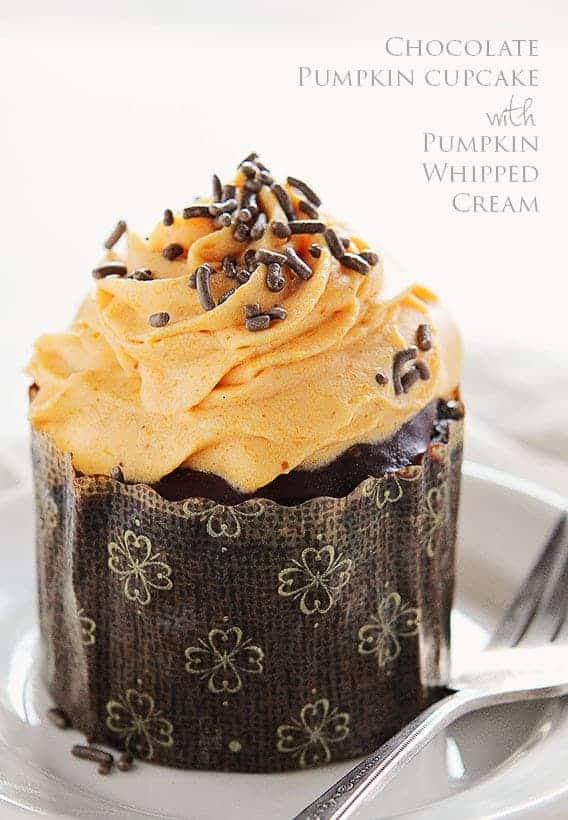 Have a wonderful Thanksgiving!