This delicious Chocolate Shortcake with Strawberries, Blueberries and Chocolate Sauce is the ideal snack! Fresh fruit is the perfect complement to this sweet treat.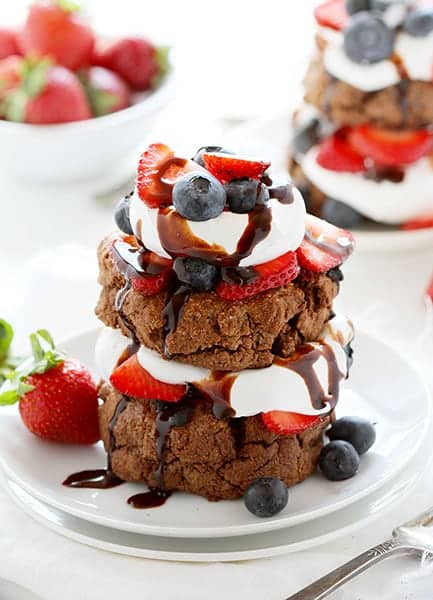 I love making cookies and taking care of my family! But it wasn't always this way. There was a time in my life where baking was something bakeries did and that having kids was not a part of the plan.
In fact, if you would have asked me 15 years ago (before kids) what I most wanted for my (future) kids I would have said something horribly vain and ridiculous like, "I want them to be cute."
Today if you were to ask me what I want most for my kids the answer is simple.
I want them to be healthy and kind.
The tough part is, having a baking blog certainly doesn't contribute to the healthy part. My life is full of decadent cakes and cookies and frostings and chocolate.  That is one reason I am a vigilant when it comes to their health. Occasional treats are fine, but the big picture is what is really on my mind… developing good habits that will last a lifetime.
My motto: Take care of the body that God gave you and do it in a way that makes the most sense for our lifestyle.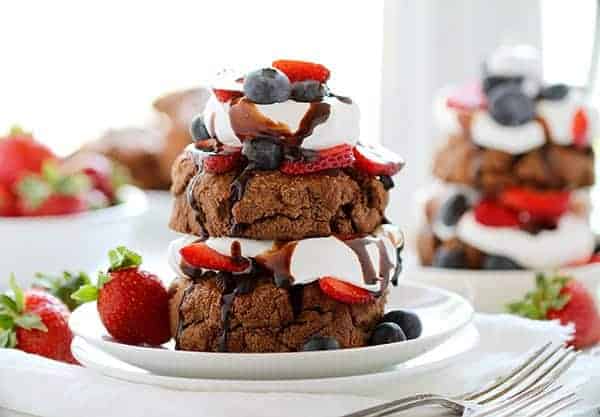 We are going to eat sugar, that is just a fact. So what can I do to help their little bodies and teeth stay as healthy as possible? Well, I have spent hours and hours and hours researching this and one thing seems to be a common factor in all the advice I get.
Preventative is best.
Believing very strong in the preventative approach led me to research natural ways to prevent tooth decay and cavities. We often gargle with peroxide and practice oil pulling. You would not believe how effective these methods are and how LITTLE time we spend at the dentist!
We do this because you KNOW I will be sneaking treats in their lunches!
Recipe adapted from Taste of Home.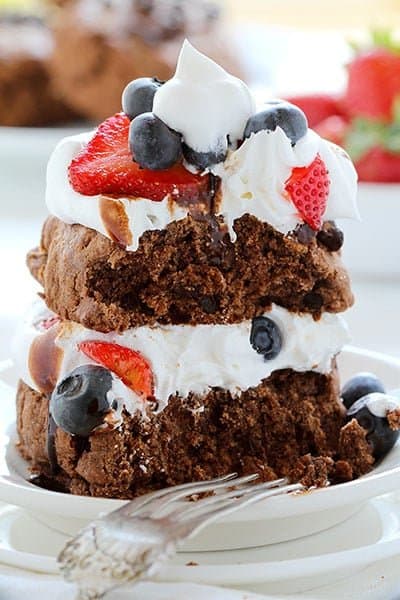 Speaking of sweets… if you love the classic Strawberry Shortcake, you are going to absolutely love this chocolately twist on a classic!