UPDATED: Tutorial HERE Scroll all the way down to see the UPDATED pictures and video for how to pipe ruffles for this fun cake!
Check out my original Christmas Tree Ruffle Surprise-Inside cake!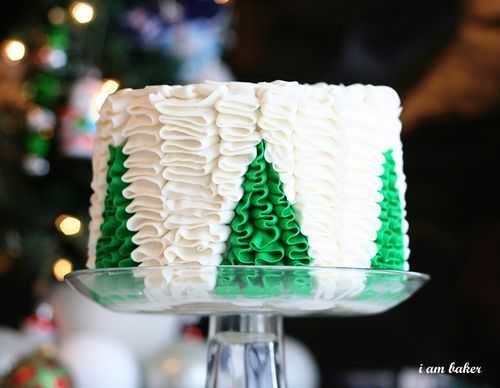 I decided to try and put trees in the midst of all those 'ruffles'. To make the Christmas Tree Ruffle Cake I prefer to use my Whipped Vanilla Buttercream frosting. It pipes beautifully!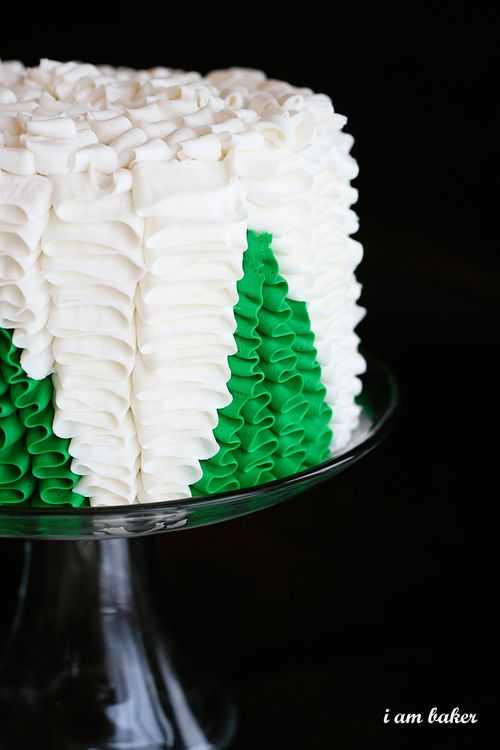 For the interior of the cake, I use my White Cake recipe… it's the BEST!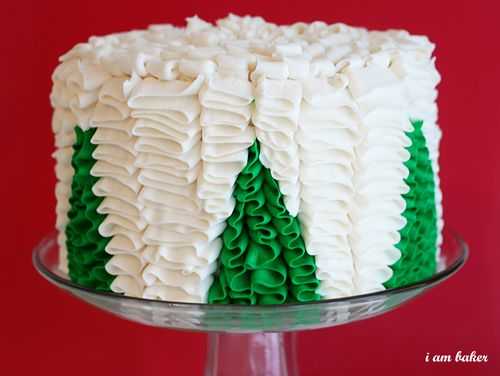 But then, I took it a step further.
A Surprise Inside Cake!
The inside of this precious little cake that nearly killed me to cut into I loved it so is a red and green striped ornament!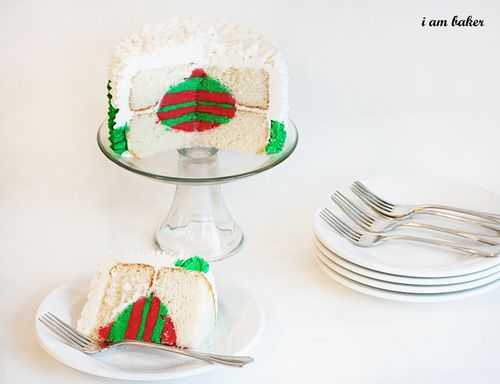 A precious little green and red striped ornament… all INSIDE the cake!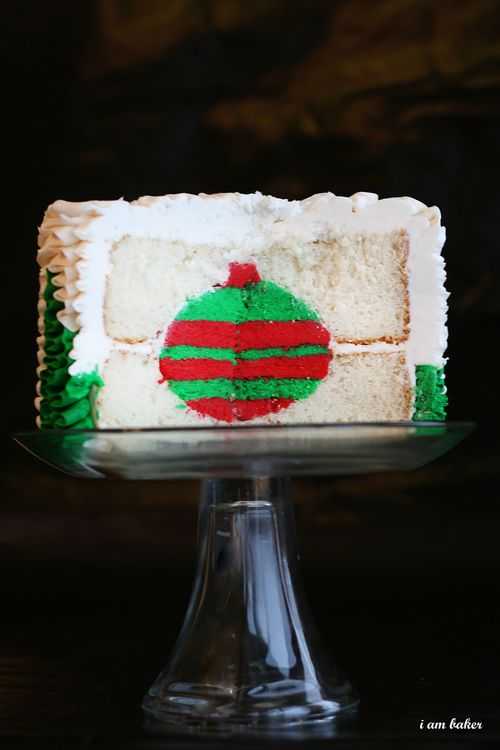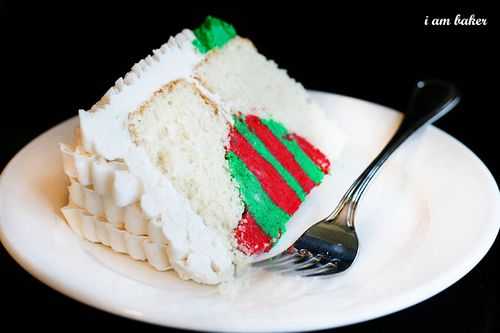 And there you have it… A Christmas Tree Red and Green Ornament Inside Cake! Easy peasy.
Here is the tutorial for this cake!
Check out all the different ways to make a Surprise-Inside Cake!
And here is my new book, Surprise-Inside Cakes! You can see (in great detail) how I create these one-of-a-kind designs!
*****
Since originally creating this design in 2011, I have recreated this cake many times. The most recent time I took a few pictures!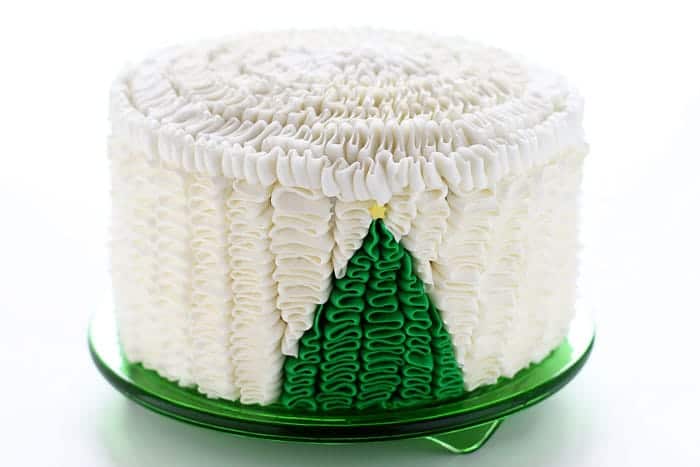 Same design as the original Christmas Tree Ruffle Cake… three trees around the perimeter.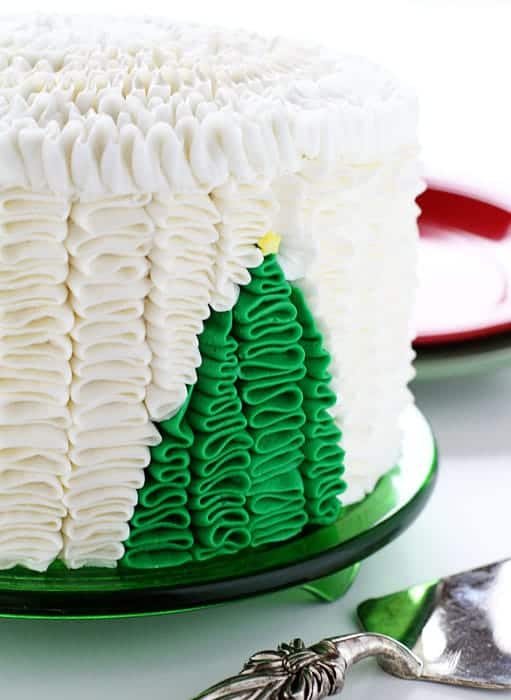 I also added a little tiny yellow star. That is optional of course!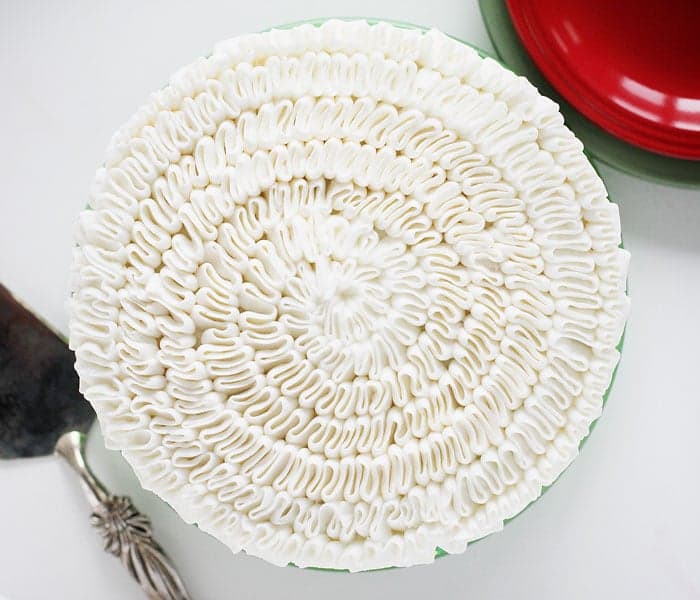 But this time, I made a video! Now you can see how to ruffle the TOP of the cake! 🙂