Cinnamon Banana Bread takes banana bread to a sweeter level by adding cinnamon and sugar topping before baking the bread. If you love banana bread, try my Banana Zucchini Muffins, another moist and delicious treat!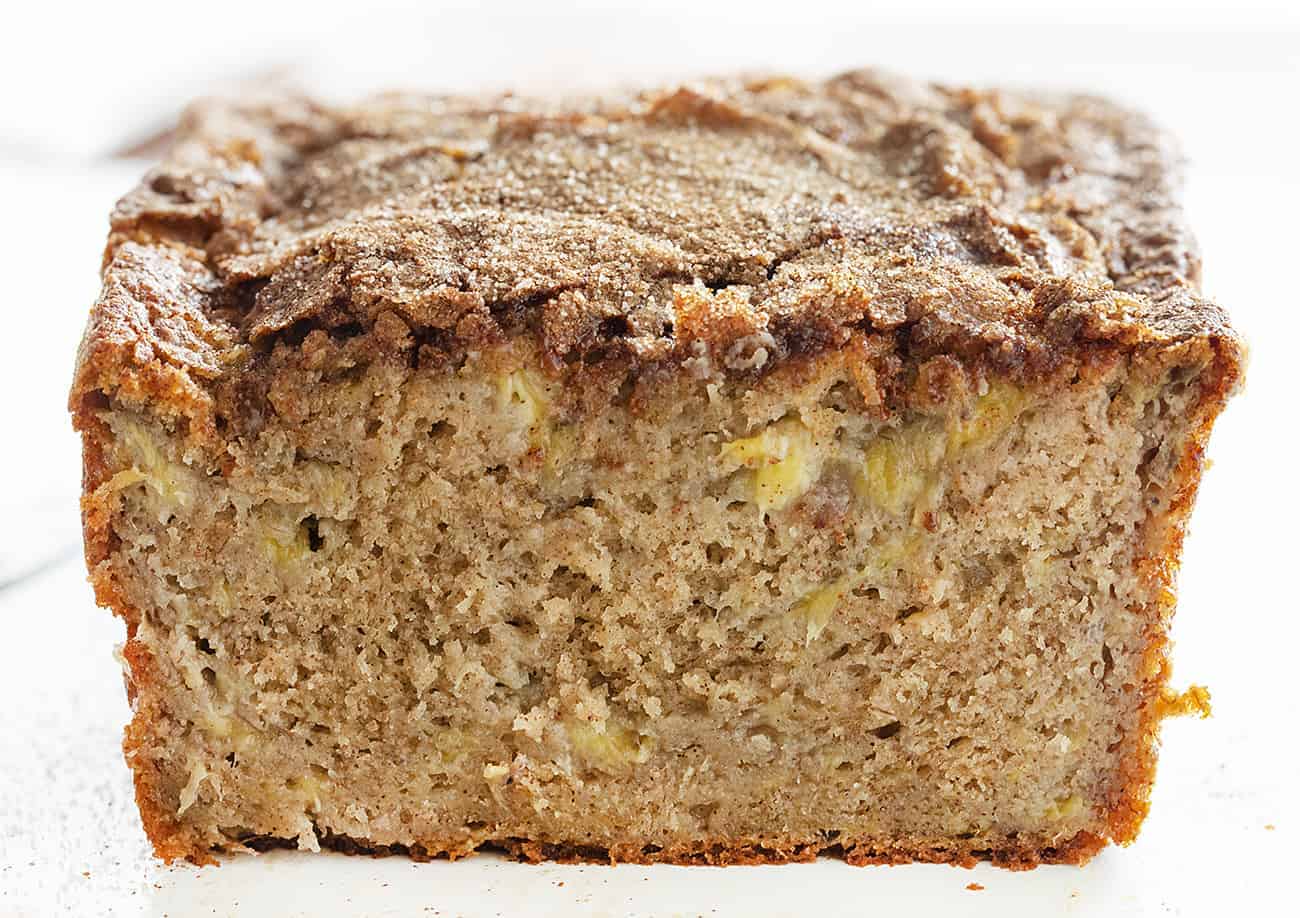 Cinnamon Sugar Banana Bread
I have always been a fan of banana bread, and the more 'banana-y', the better! In fact, I have quite a few forms of banana bread recipes, including The Best Banana Muffins and Buttermilk Banana Bread. They are all great to have with your morning cup of coffee or as an easy snack to eat anytime! The added cinnamon and sugar topping for Cinnamon Banana Bread just makes this treat that much sweeter.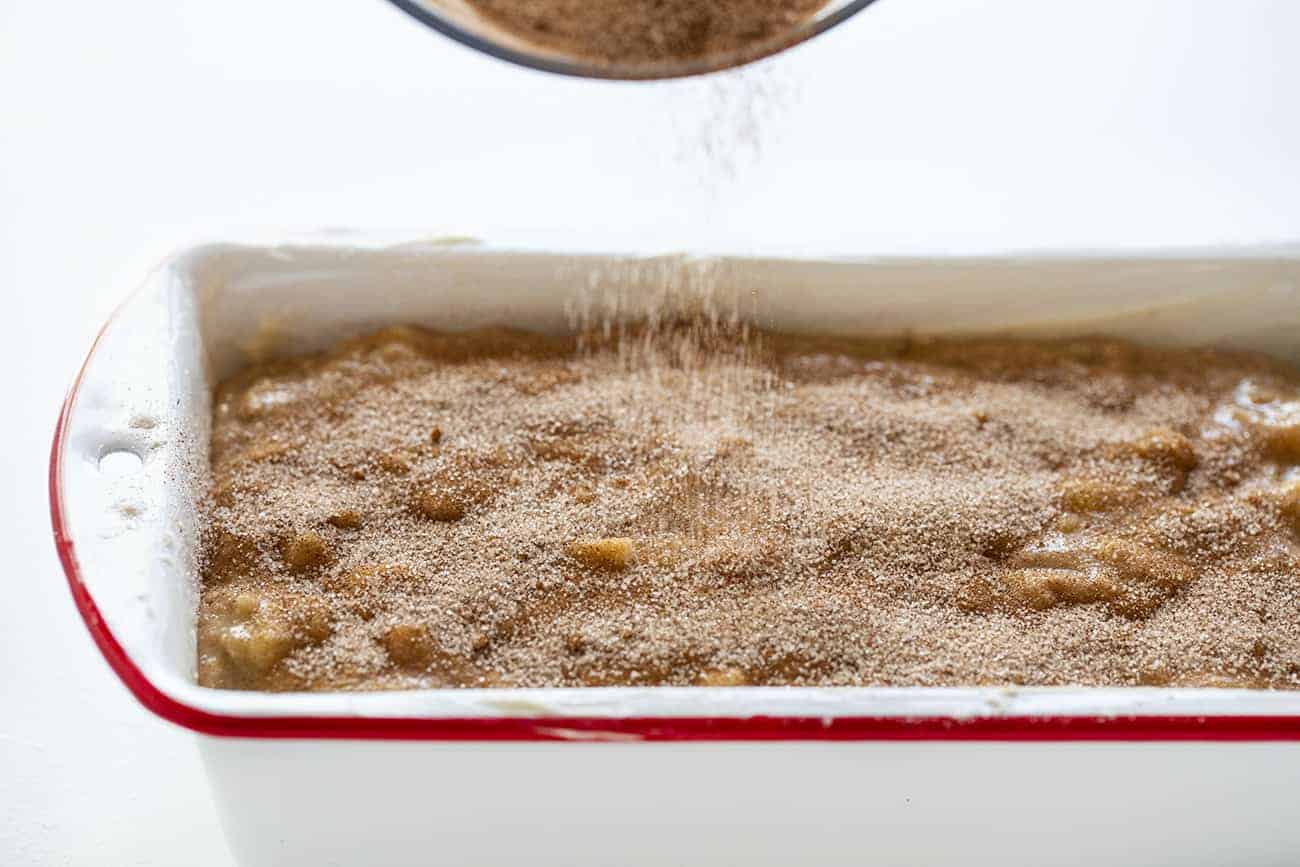 History of Banana Bread
Banana bread is one of the most searched bread recipes out there, if not THE most. Baking banana bread became popular in the early 1930s when people were using everything they had, even rotten bananas to make food. Then, baking soda and baking powder became widespread, making this bread a 'quick bread' and featured in many cookbooks. With the popularity of Banana Bread, it's no wonder there are so many variations of the bread, including this Cinnamon Bread, Chocolate Chip Banana Bread, and Cream Cheese Banana Bread. All of the recipes are delicious and it comes down to a moist crumb.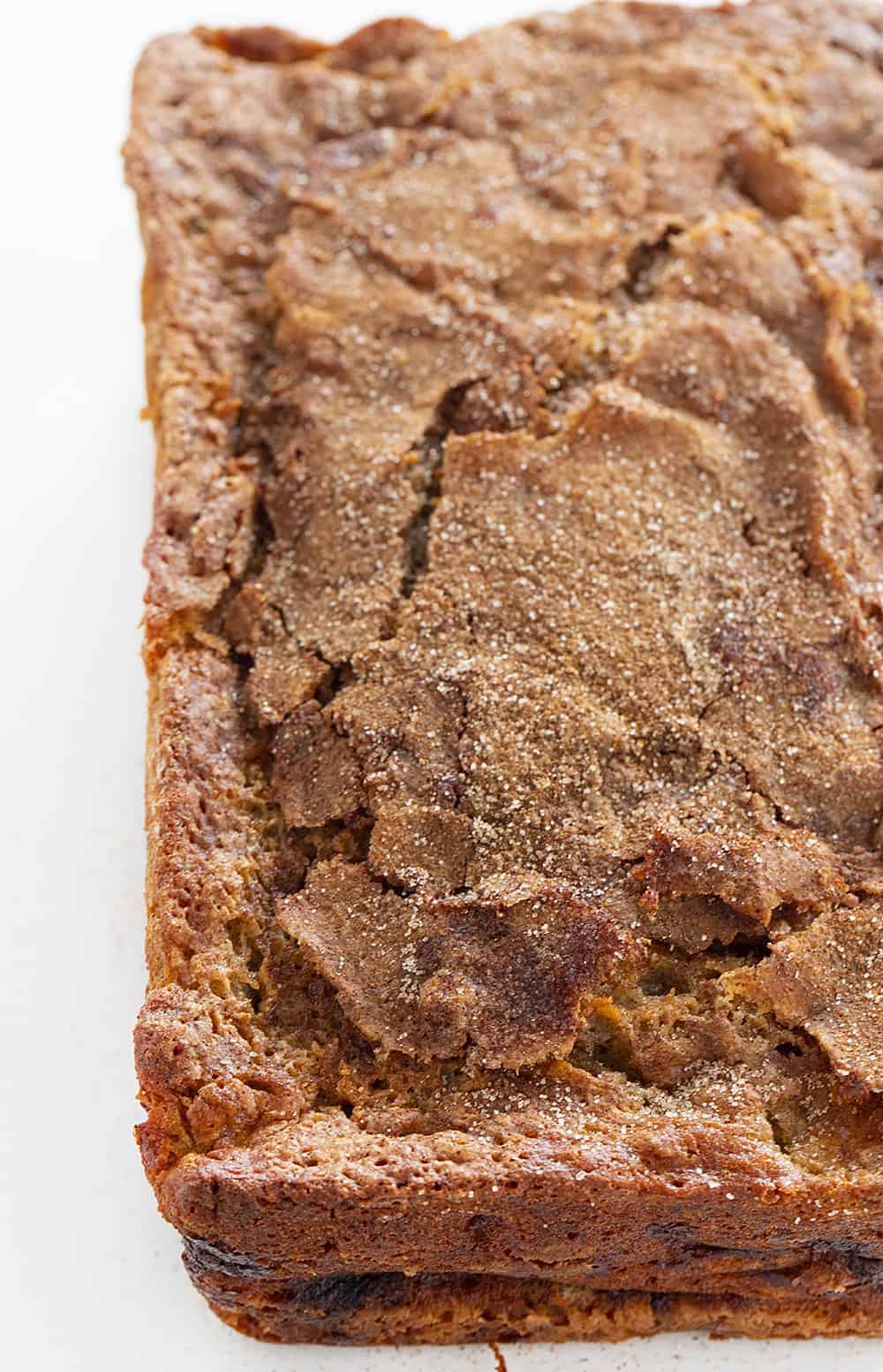 How Long Does Cinnamon Banana Bread last?
Freshly baked banana bread will keep well for about 1 week in the refrigerator. To maximize the shelf life of banana bread, cover with foil or plastic wrap and place in a plastic bag to prevent drying out. I like to cover with a piece of parchment paper and then place it in a sealable plastic bag. Freshly baked banana bread will last for about 1 to 2 days at normal room temperature. (We are lucky if a loaf lasts longer than a day!)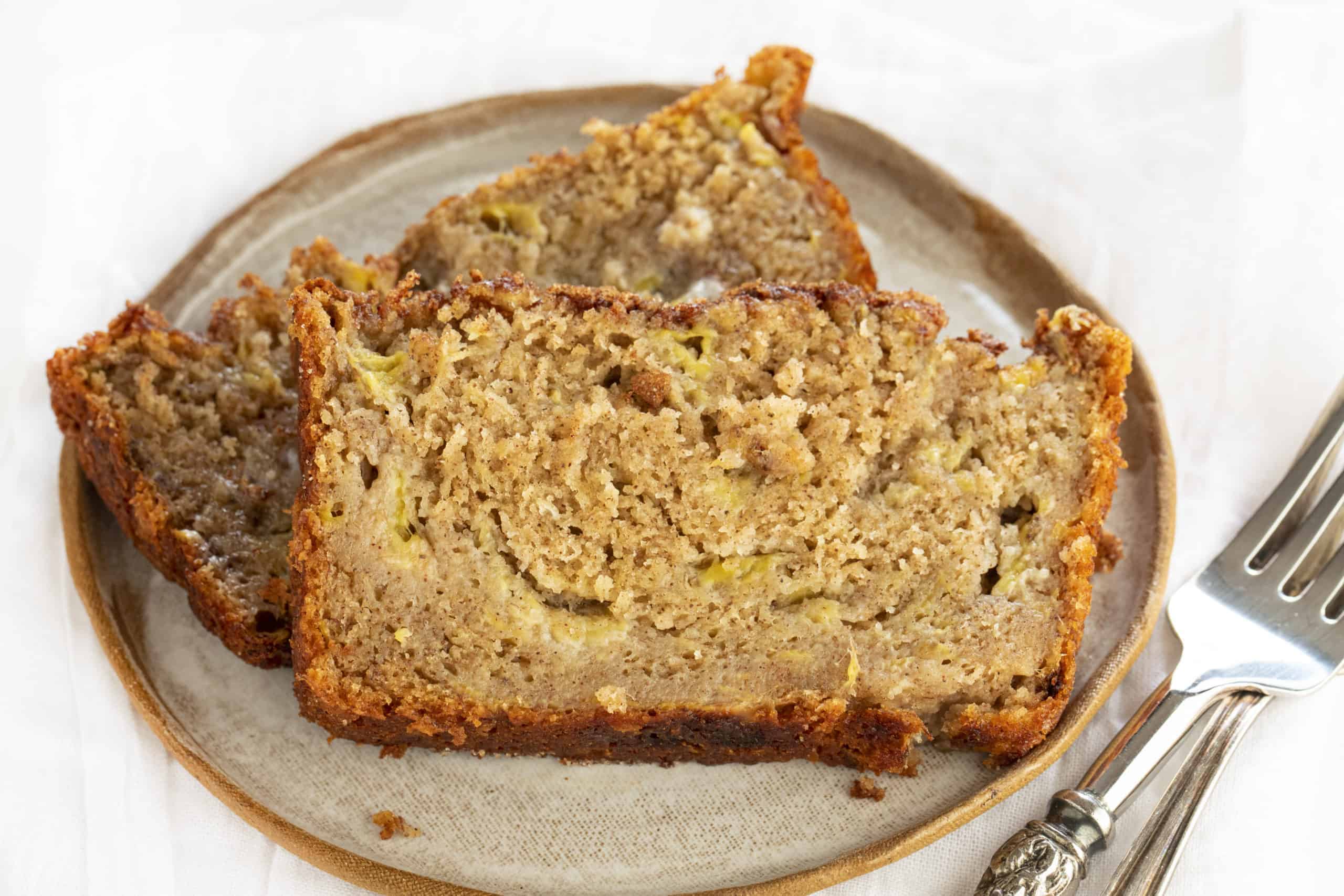 Can You Freeze Banana Bread?
Yes! You will want to make sure you allow it to cool completely.  Just wrap the banana bread tightly with aluminum foil or plastic freezer wrap and place in a heavy-duty freezer bag. If you prefer not to use foil directly on your bread, wrap it tightly with parchment paper, then place that into a sealable plastic bag. Be sure to label it with the date.  Bread is typically good for three to six months in the freezer, but the flavor will start to dull after about 1 month.  To thaw bread, take it out of the freezer and set it on the counter.  Allow it to reach room temperature before you take it out of its packaging.  It will re-absorb some of its moisture this way.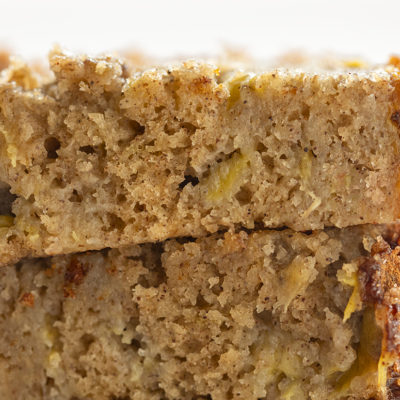 Cinnamon Sugar Banana Bread
Make your Banana Bread stand out by baking on a sweet, cinnamon and sugar topping!
Ingredients
Bread
⅓

cup

(75g) unsalted butter,

softened

¼

cup

(61 g) milk

1

cup

(200 g) granulated sugar

2

large

eggs

6

ripe

bananas,

roughly mashed

2

cups

(250 g) all-purpose flour

2

teaspoons

baking powder

½

teaspoon

baking soda

1

tablespoon

cinnamon

½

teaspoon

kosher salt
Topping
2

tablespoons

granulated sugar

1

teaspoon

cinnamon
Instructions
Preheat oven to 350°F.

In a large bowl combine butter, milk, and sugar.

Add eggs and mashed bananas and mix until combined.

In a separate medium bowl, whisk together flour, baking powder, baking soda, cinnamon, and salt.

Pour the dry mixture into the wet mixture and fold together until just combined.

Pour the mixture into a prepared 9-inch loaf pan.

In a small bowl combine sugar and cinnamon.

Top the loaf with the cinnamon-sugar mixture evenly.

Place into the oven and bake for 1 hour or until done. Place a toothpick into the center of the loaf. If moist crumbs are stuck on the toothpick, it is done. If it comes out with batter, give it an additional few minutes before testing again.
Did you make this recipe?
Thank you for making my recipe! You took pictures, right? Well go ahead and post them on Instagram! Be sure to mention me @iambaker and use the hashtag #YouAreBaker.