Cinnamon Sugar Donut Muffins are perfect for your next coffee break or a quick bite to satisfy your sweet tooth! Combining a donut and a muffin makes total sense to me! Try my Pumpkin Cinnamon Rolls for another easy to make, delicious morning or anytime treat!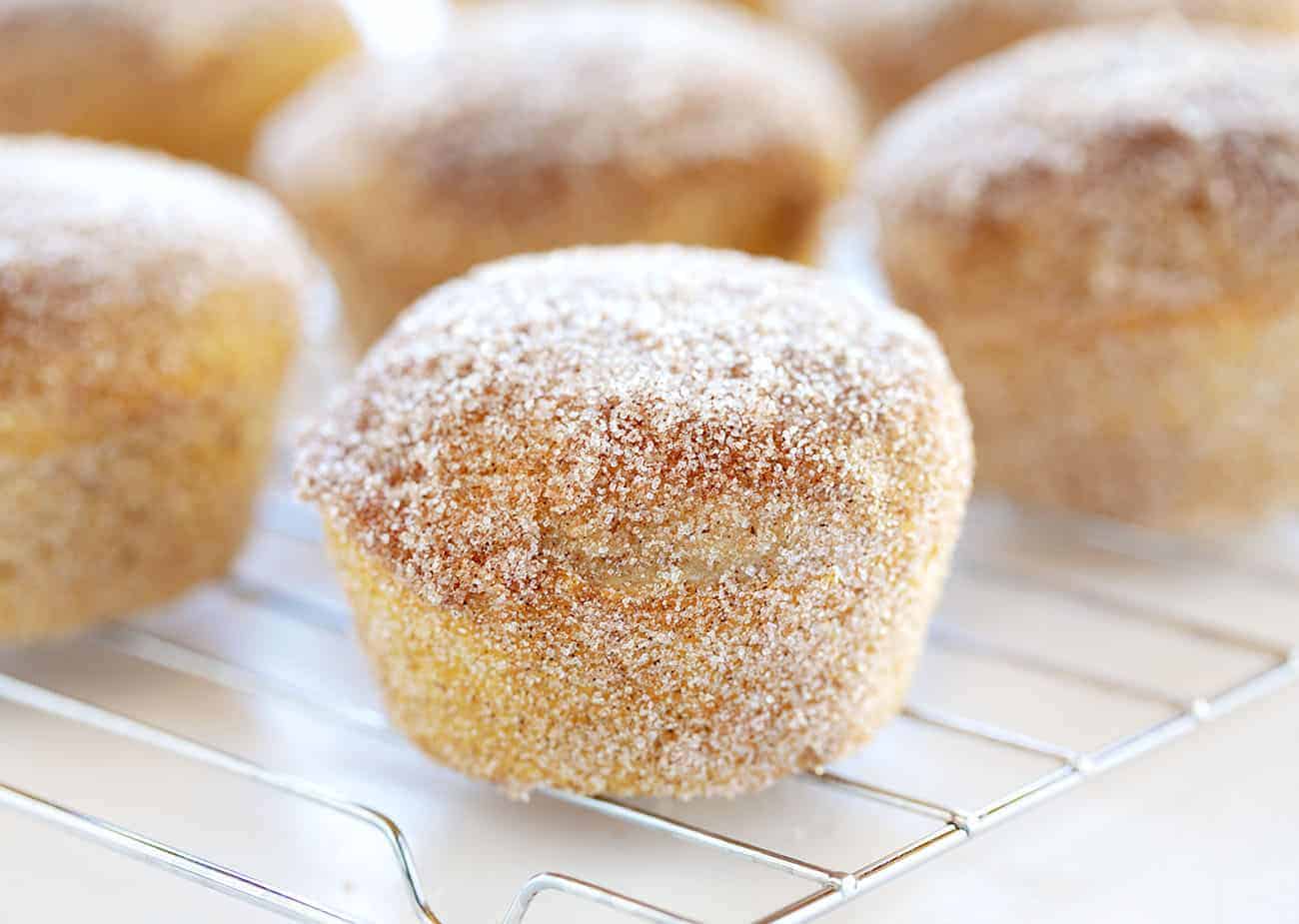 Cinnamon Sugar Donut Muffins
Would you like a donut or a muffin? Hmmmmm…such a hard decision! Well, I have figured it all out for those of you that can't decide–how about a combination of the two? And, I could add that Cinnamon Sugar Donut Muffins have a hint of a mini-donut-like taste.

Cinnamon Sugar Donut Muffins Recipe
The base recipe for this muffin is simple and uses simple ingredients. It could stand on its own or you can add fruits to the batter. I do recommend all-purpose flour in this recipe as well as room temperature (or melted) dairy.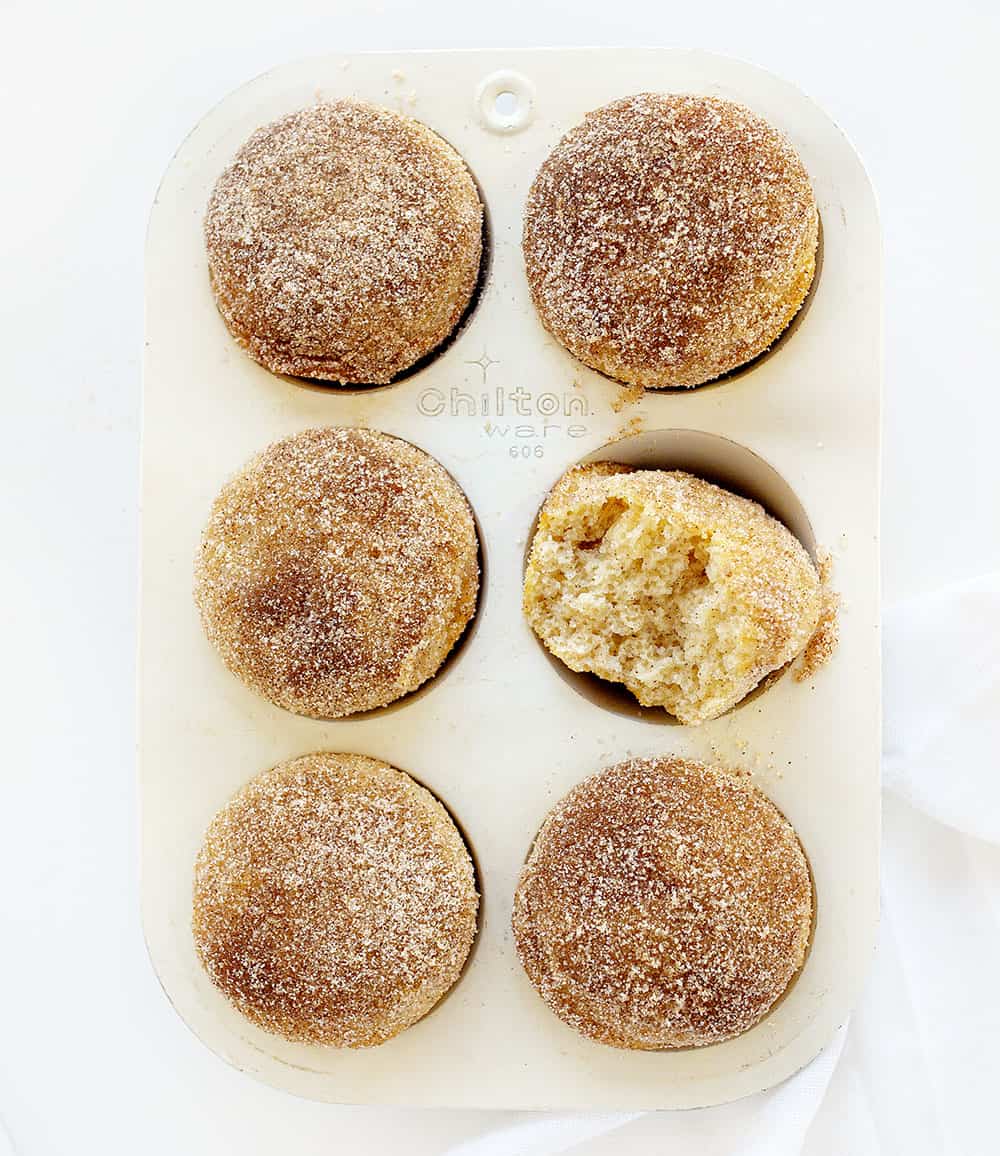 How to Store Muffins
There are a few ways to properly store muffins.
Room Temperature: Because they are best enjoyed at room temperature, this is usually the recommended way to storing. I use a larger sealable plastic bag or an airtight container to store the muffins in a single layer. Some folks recommend adding a piece of paper towel to the bottom so that it will soak up any condensation. If your muffins are properly cooled before storing, this may not be necessary. However, if I am using an airtight container, I will often add a piece of bread to the container, torn in half, and fit in between the muffins. The bread will soak up moisture as well. Best enjoyed within 2-3 days.
Refrigerator: (Refrigeration, in general, dries out baked goods faster so a typical muffin recipe shouldn't be refrigerated.) Place in a sealable plastic bag or airtight container and then place into the refrigerator. They should keep for up to 5 days. To reheat, remove from refrigerator pop into the microwave for 10 seconds or just allow muffin to come to room temperature naturally, about 15 minutes.
Freezer: Place cooled muffins into a freezer-safe sealable plastic bag or a freezer-safe airtight container and pack as closely as possible without crushing. Remove as much air as possible. Label with date and recipe name.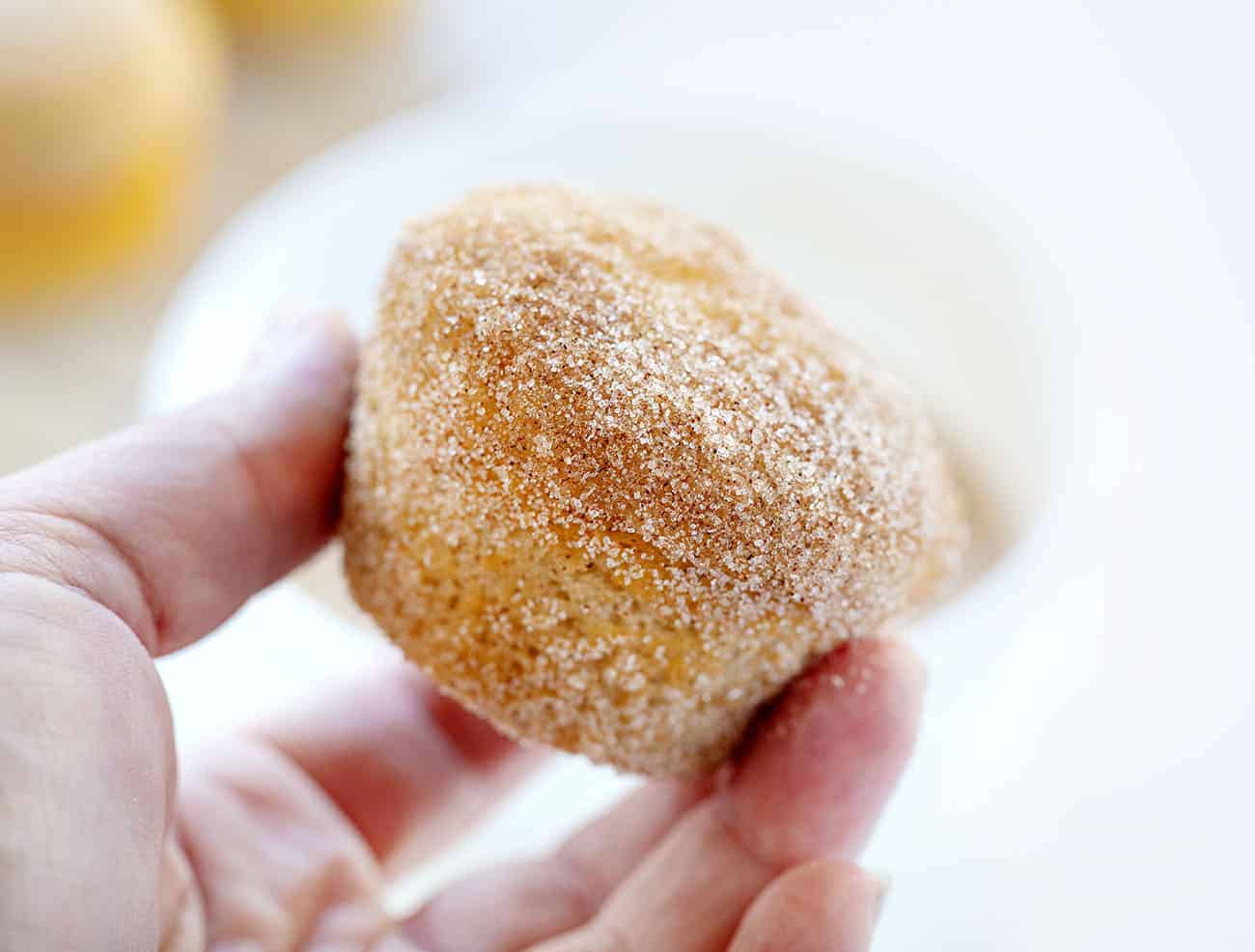 How to Reheat Frozen Muffins
Remove muffin from the freezer and allow to come to room temperature overnight in the refrigerator or on the counter for a couple of hours.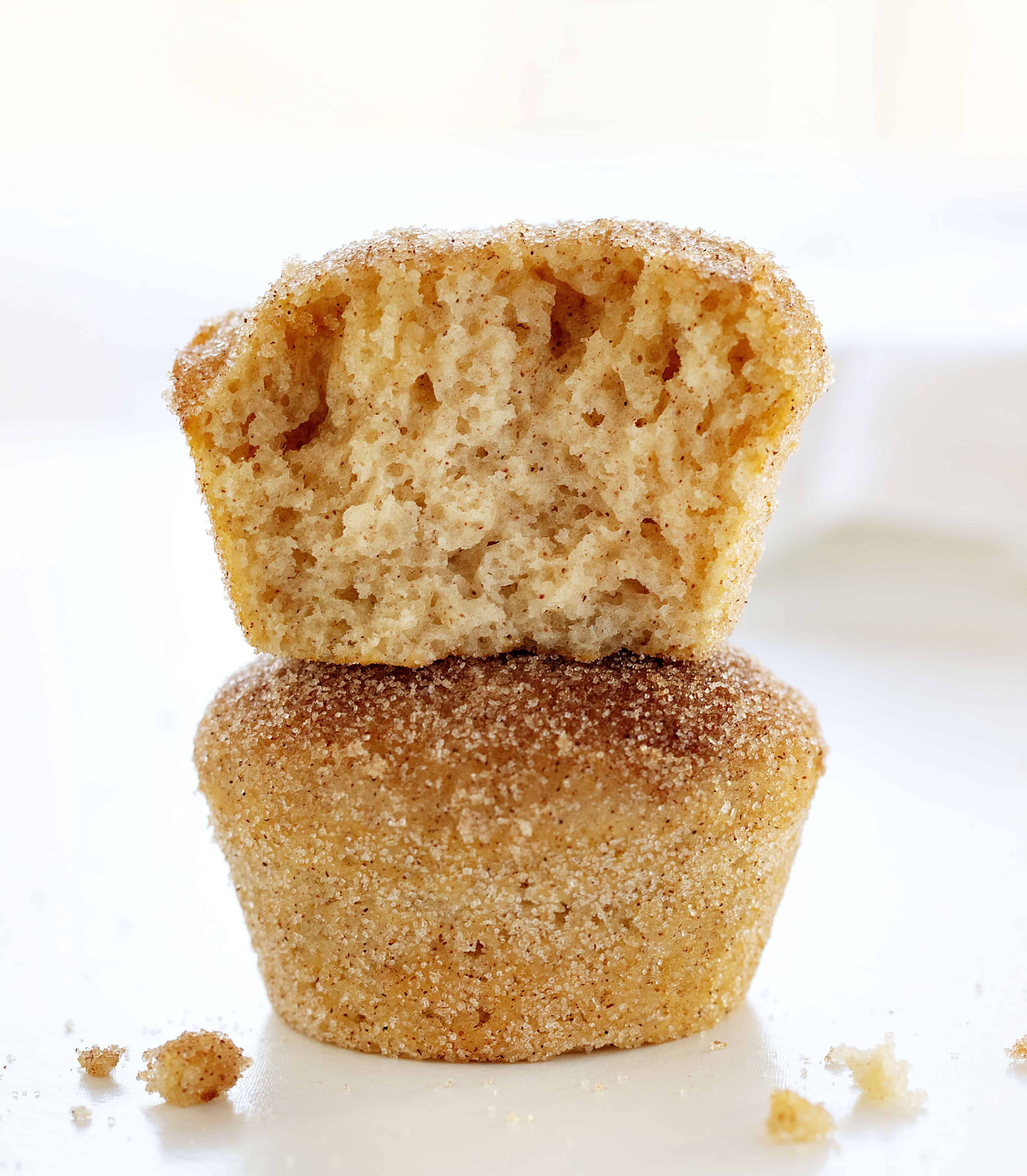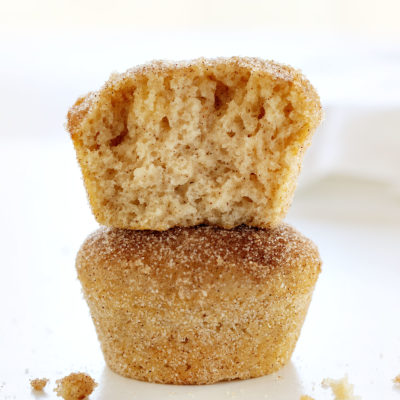 Cinnamon Sugar Donut Muffins
Cinnamon Sugar Donut Muffins blend the taste of your favorite sugar donut with a cinnamon-flavored muffin.
Ingredients
MUFFINS
2

cups

(250 g) all-purpose flour

1 ½

cups

(300 g) granulated sugar

2

teaspoons

baking powder

½

teaspoon

kosher salt

1

teaspoon

ground cinnamon

1 ¼

cups

(309 g) whole milk

1

large

egg,

room temperature

2

tablespoons

unsalted butter,

melted

1

tablespoon

vanilla extract
TOPPING
4

tablespoons

unsalted butter,

melted

¾

cup

(150 g) granulated sugar,

1

teaspoon

ground cinnamon
Instructions
In a large mixing bowl, combine flour, sugar, baking powder, salt and cinnamon.

In a separate bowl, whisk together milk, egg, melted butter, and vanilla.

Pour the milk mixture into the flour mixture and stir just until no big lumps remain. The batter will be a bit runny.

Fill prepared muffin pan about ⅔ full of batter per spot. For mini muffins bake 12-14 minutes, for full-size muffins, bake 20-24 minutes.

Remove from oven and let rest in pan for 5 minutes before placing the muffins on a rack to cool.

Once cooled, combine sugar and cinnamon topping. Dip tops of muffins in the melted butter then roll the top in the cinnamon sugar to coat. Place back on the rack and repeat with remaining muffins.
Did you make this recipe?
Thank you for making my recipe! You took pictures, right? Well go ahead and post them on Instagram! Be sure to mention me @iambaker and use the hashtag #YouAreBaker.