I was searching my blog for my favorite Chocolate Frosting and realized… I have a LOT of chocolate frosting recipes! I narrowed it down to my four favorite and share what they pair best with!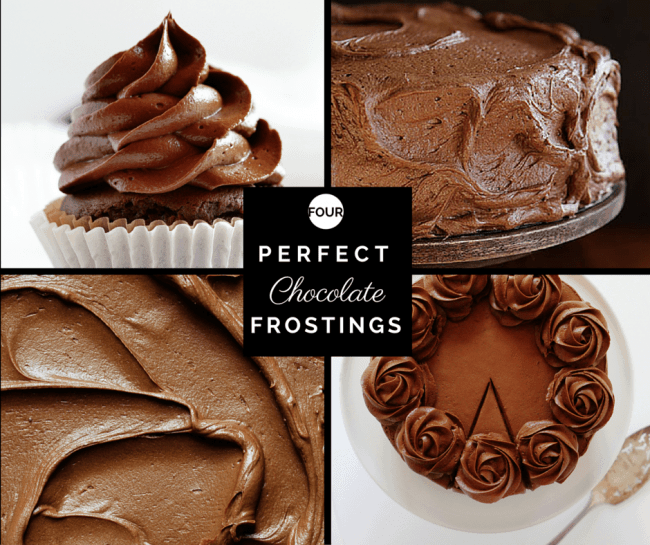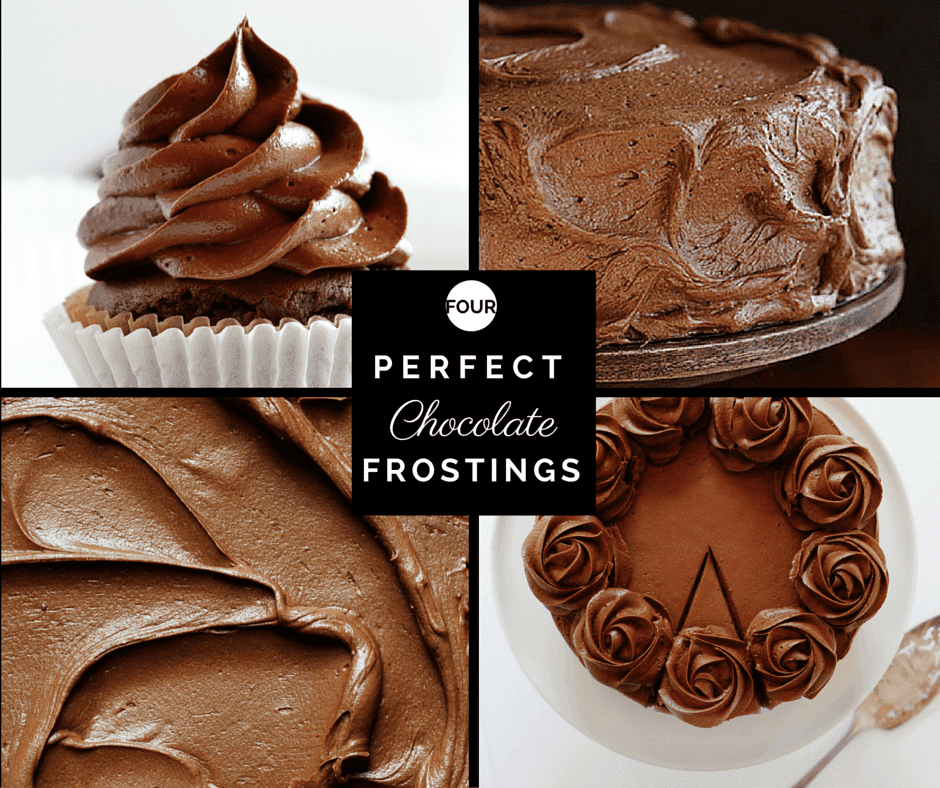 I paired this frosting with a deeply rich and decadent chocolate cupcake. This frosting holds up particularly well to the chocolate-on-chocolate pairing and stands out as an exceptional flavor.
The unique ingredient is, of course, cream cheese. The cream cheese lends a velvet-like texture as well as added richness. With just the perfect amount of sugar added in this recipe, the chocolate and cream cheese really shine!
What do I love most about this recipe? The texture! It is so light and so airy you almost do not feel like you are eating something that is so unbelievably rich.
The flavor of this frosting comes from cocoa powder, so be sure to use a good quality. And don't forget the pinch of salt! This frosting reminds me most of bakery chocolate buttercream.
What makes this frosting so special? It's soft, but 'crusts' ever so slightly.  The texture and consistency is natural and pure.
It is the perfect complimentary frosting.  It adds to the overall flavor combination, not making one or the other the star of the show.
It is made to be applied to warm brownies, meaning that it locks in the moisture of the brownie itself and creates this seamless transition of velvety smoothness to chewy, gooey brownie. (This can also be true of cakes!)
This is by far the most decadent chocolate frosting I have ever had, and it comes to you courtesy of the amazing Sweetapolita. The texture is similar to silk and completely melts in your mouth.
The flavor comes from cocoa and not one but TWO varieties of melted chocolate. It is glossy and creamy and tastes like to took hours to prepare.
These are my four favorite but really, is there such a thing as a bad chocolate frosting? Check out the rest of my frosting recipes here!