I know it seems weird, but I find the greatest peace in life just being with my family.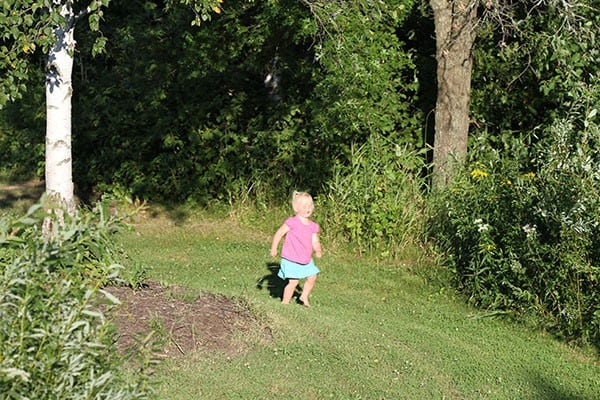 Hanging out on our property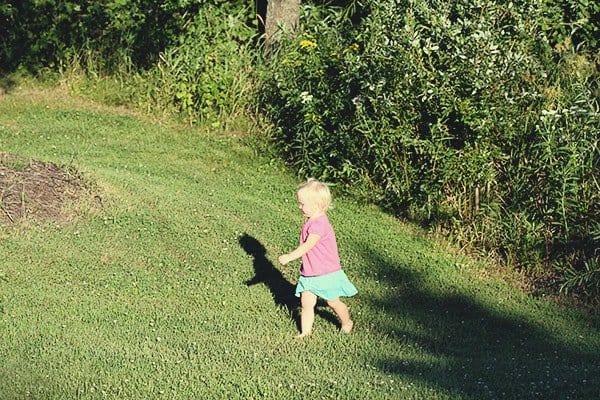 and watching the kids explore and delight in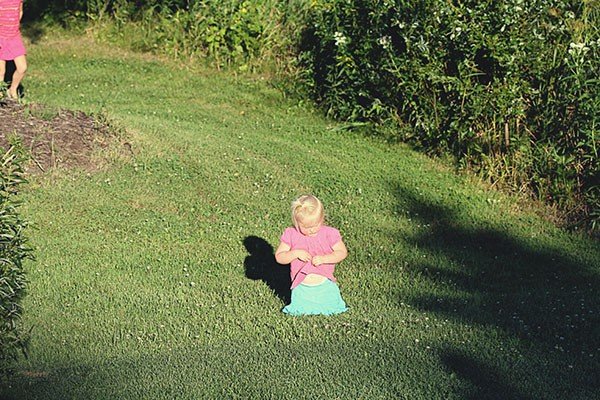 the grass and trees and bugs and little flowers that we sometimes refer to as weeds,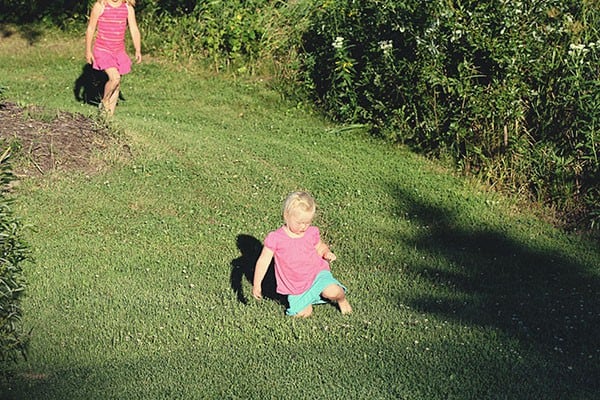 even though they aren't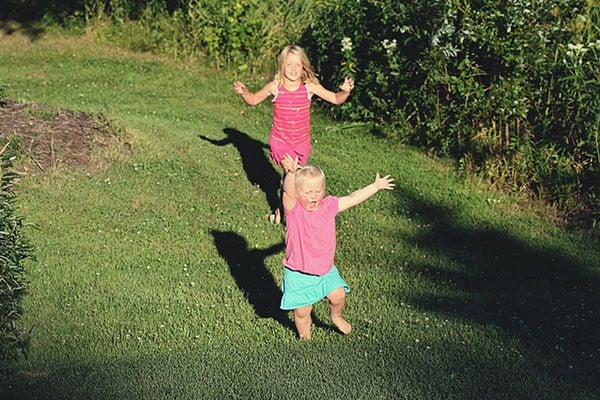 and watching children play together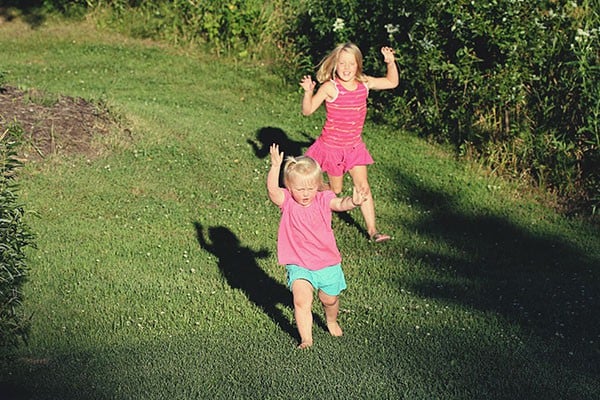 realizing that these relationships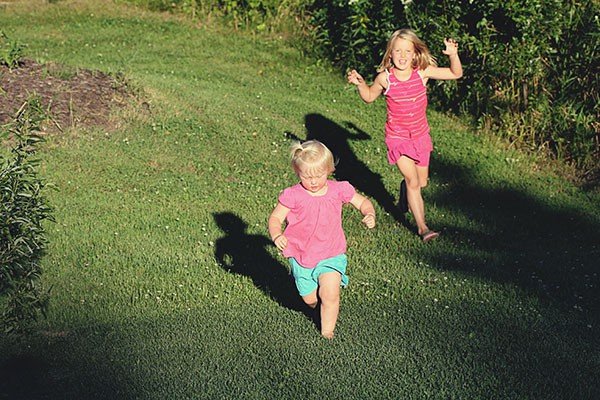 are one of the greatest gifts in this world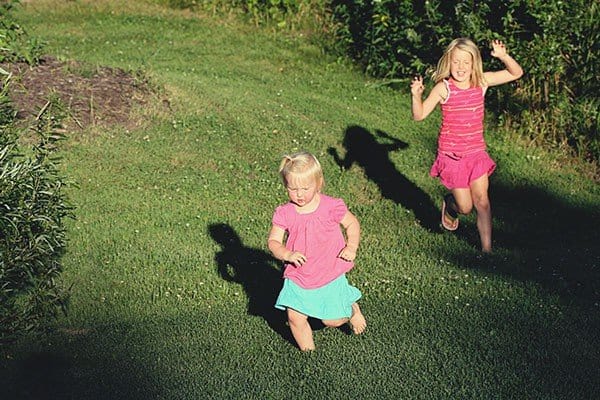 and that there is just no comparison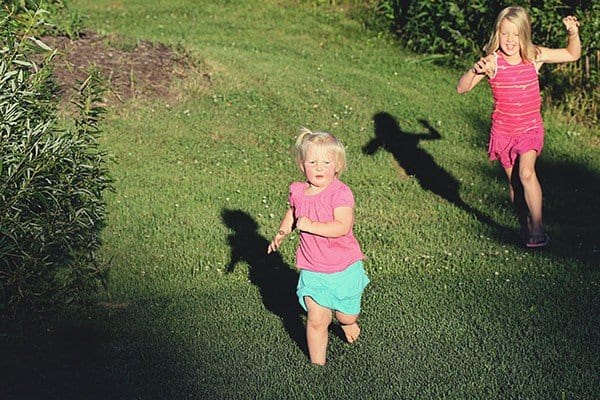 to the friendship between sisters (and brothers)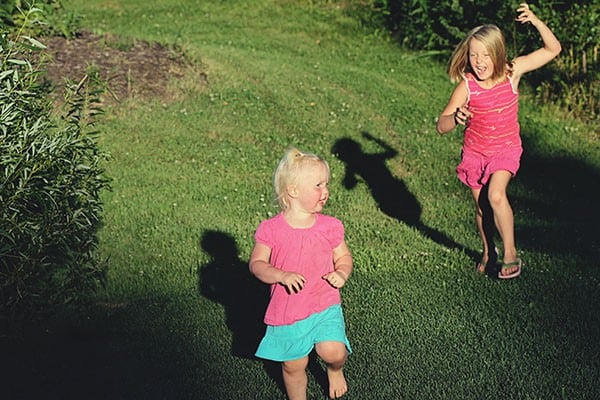 even when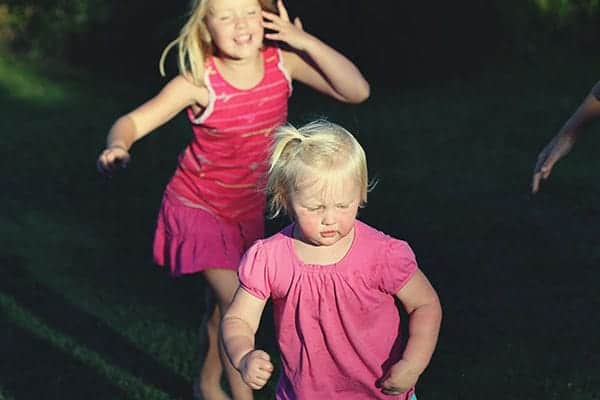 they are running for their lives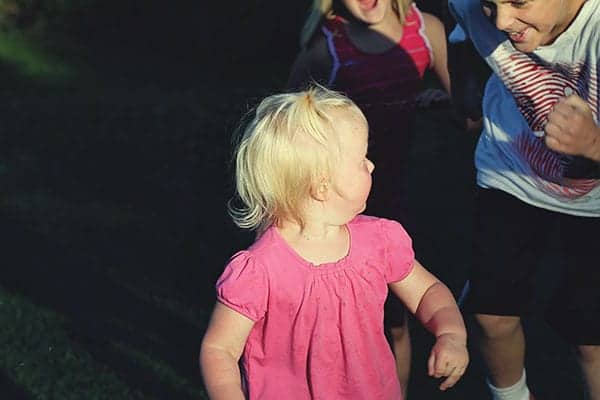 from the whole family who just wants to shower the baby with hugs and kisses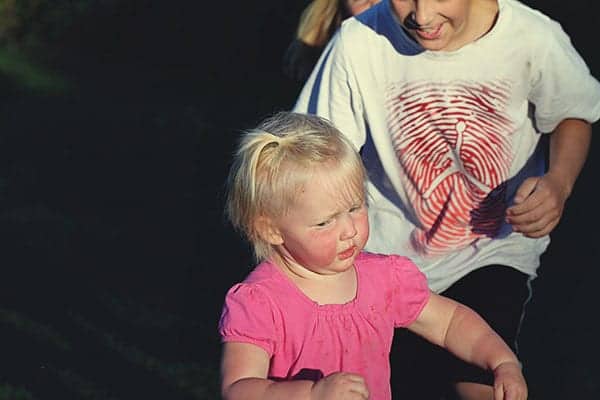 but the baby is not quite on board with that plan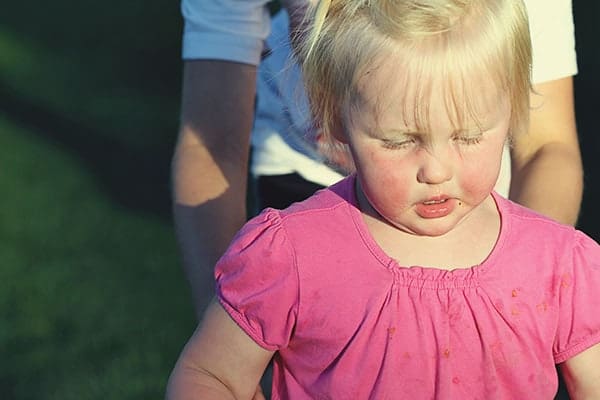 so runs full bore into me and I drop my camera and can't quite stop laughing long enough to notice that I have kids piled on top of me and am holding on for dear life to a baby turned toddler and it's the quite possibly the greatest day ever.
Or, Sunday.