Its Dessert Week at iambaker!  This week I am sharing five incredible and unique fall desserts that are a perfect alternative to pumpkin pie and would be an ideal addition to any Thanksgiving gathering!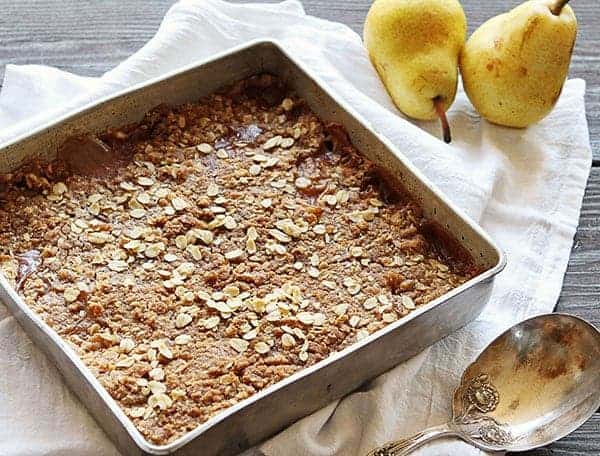 I need to tell you something.  I am not a big apple fan.  I don't like apple pie or apple sauce or apple crisp.  I've been holding onto this dark secret for awhile now.  It so shameful, I almost feel like I am un-American or something.  Which is silly because it's a fruit, but its the APPLE.  Who doesn't like apples?  Me.
So, when the option came up for me to try a crisp with pears I was thrilled.  Beyond thrilled.  Ecstatic even!  Ok, maybe not ecstatic, but excited.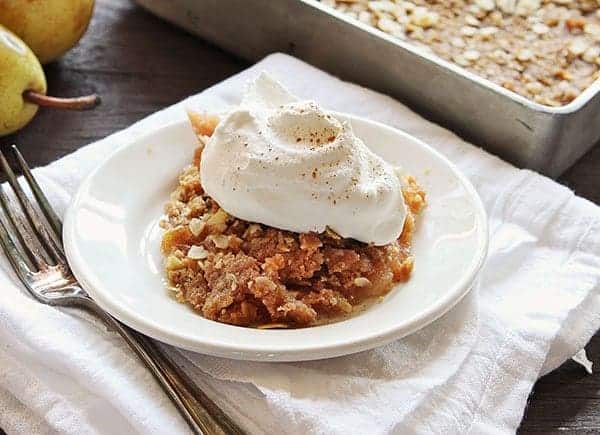 Add to that fact that there is ginger infused into the crispy buttery pear awesomeness and I am a happy girl.
I really want to try this recipe with blueberries, as that is my favorite fruit of all time.  Except in smoothies, then its strawberry banana is my favorite.  If we are talking suckers, then its grape.  But in juice, orange is the best.
I am weird.
#shamespiral
I found this recipe on McCormick Gourmet's site and am sharing it with permission.
If you are anything like me and want something a little more adventurous this Thanksgiving, be sure to try this incredible crisp!