Putting together a vibrant and delicious salad doesn't have to consist of dozens of ingredients! This easy Grilled Chicken Tomato Salad comes together in just minutes and makes you feel like you are eating a decadent and filling dish! This salad goes perfectly with my Homemade Ranch Dressing!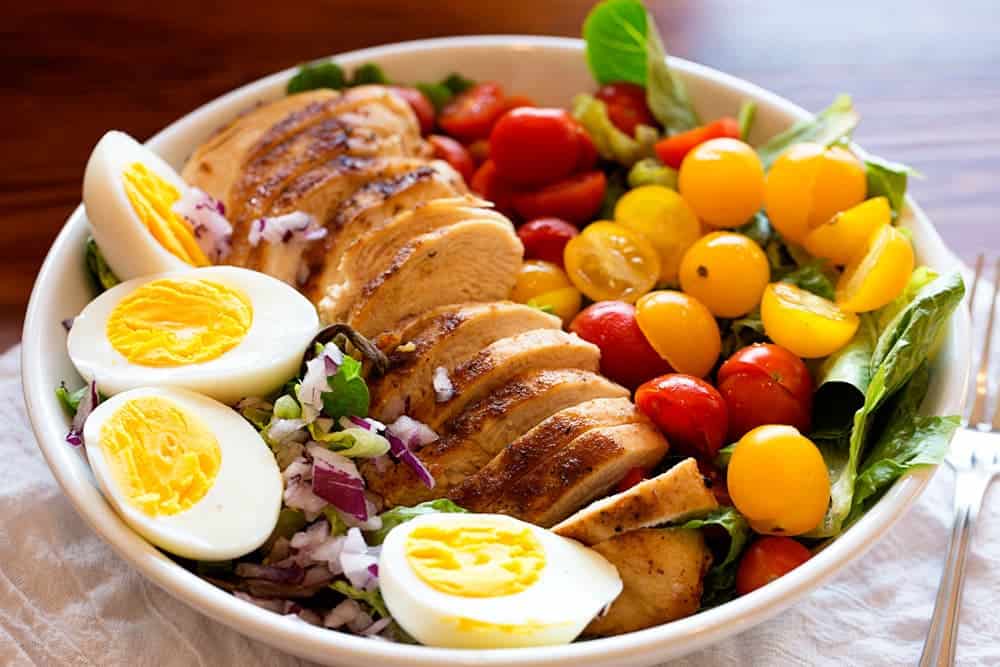 By incorporating quality over quantity you can create a mouth-watering salad!
This salad holds a special place in my heart for one big reason… it was the first salad I was able to make with ingredients entirely from our homestead! We raised the chickens from eggs, butchered and processed them ourselves, we grew the gorgeous cherry tomatoes, onion, and lettuce in our garden. There are even a few "weeds" in there! (There are many edible weeds on the property and I love to incorporate them into salads and smoothies.)
Recipe from iamhomesteader.com.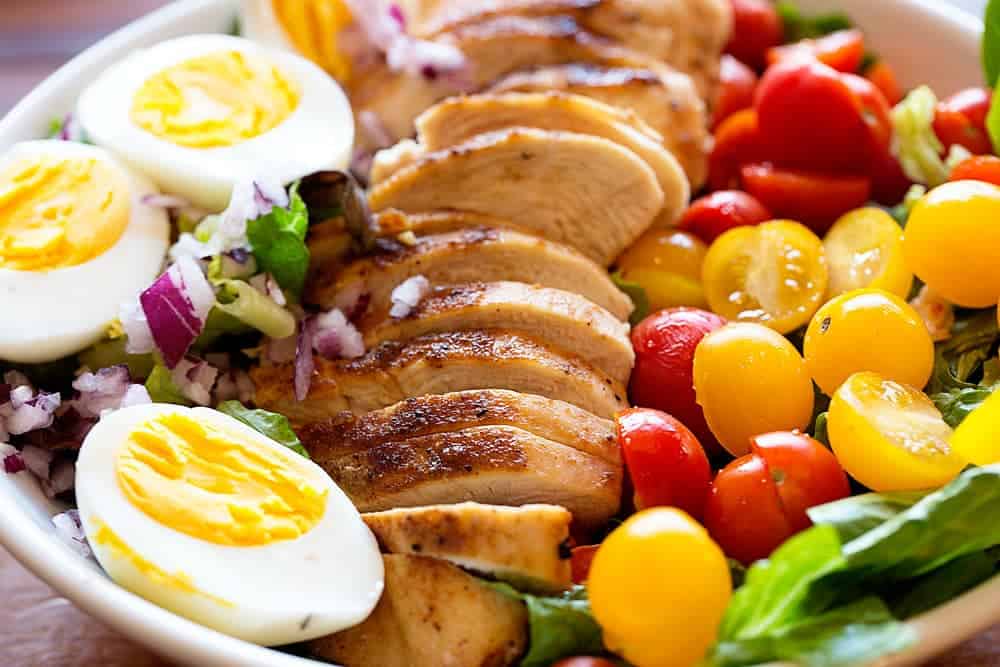 I am almost embarrassed at how proud I am of this simple salad. It is such a gift to share this "garden to plate" experience with my kids!
Check out some of my other favorite salad recipes here.