The Homemade Yellow Cake Mix, White Cake Mix and Homemade Brownie Mix on my site are so popular, I deciding that adding to the selection needed to be at the top of my list of things to do.  (Don't worry, chocolate is next.  I am still experimenting! You will read why below.)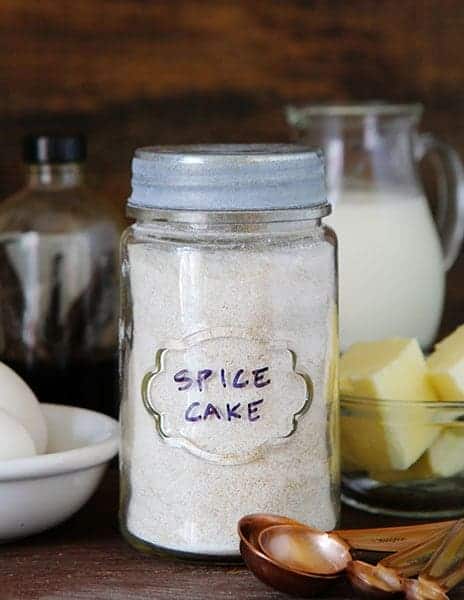 I have quite a few recipes that utilize spice cake mix, so instead of buying boxes I make up my own mix! It is easy peasy. And best part?  Wholesome and delicious!
As with all my homemade "box mix" cake mixes, you have some dry ingredients in an airtight container and then simply add the wet ingredients when you are ready to bake. The very same process as if you were to use a box of mix you purchased at the store.
One of the main differences is of course taste (so delicious) but also quality of ingredients. You have complete control over what you are eating and what you are putting in your body.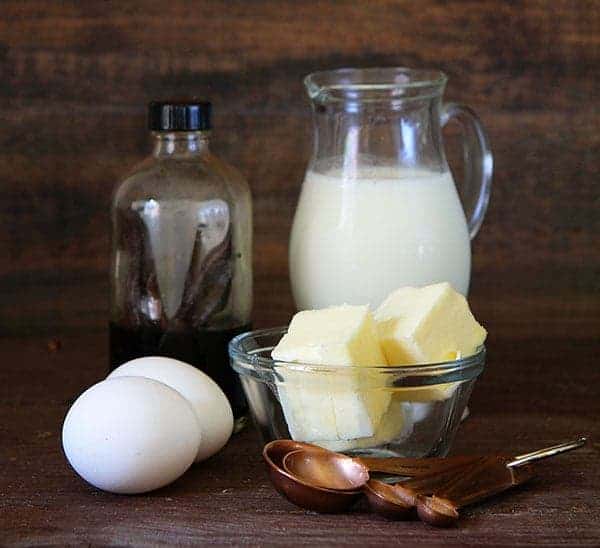 Quick Note: You can change the spice level to your tastes.  I prefer a subtle spice cake, one that does not over power a cream cheese frosting.  If you prefer a bold and zany spice cake, then feel free to play around with the amounts of spies added.
Not just any recipe can be turned into a homemade cake mix. The recipe really has to be conducive to the Single Stage or All-Ingredient method of baking.  If you need to harness the lightness and airiness of the Creaming Method (creaming butter and sugar together first) then the recipe will not work as well for a homemade box mix.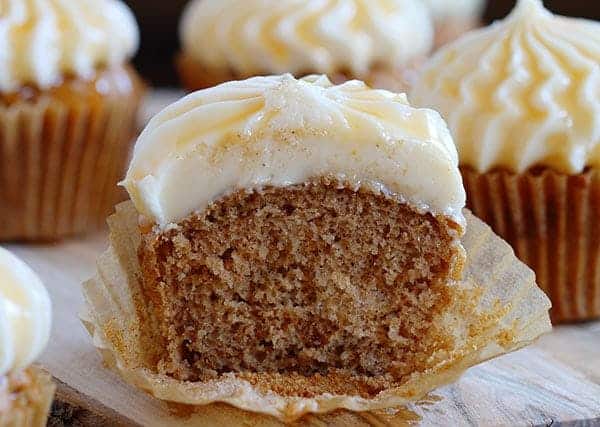 I recently used the Homemade Spice Cake Mix to make cupcakes with a Caramel Cream Cheese frosting.  They were phenomenal!  I can't wait to make my Velvet Spice Cake Surprise-Inside Cake with it next!