This Homemade Funfetti Cake Mix is the best way to enjoy a sprinkle filled cake! You will find that this is one of the best tasting cakes you will ever have, not to mention fun to look at!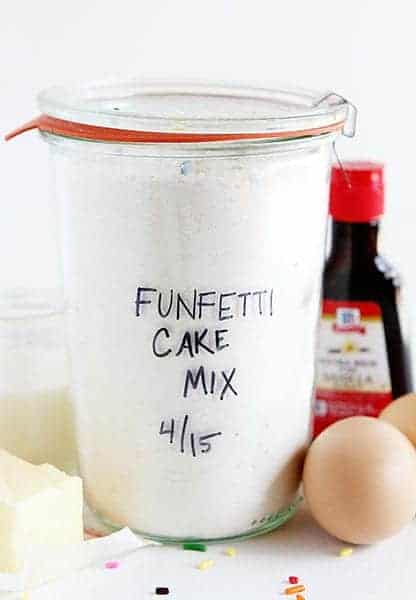 This recipe is totally based on my Homemade Yellow Cake recipe except with one fun addition…
SPRINKLES!
I mean, who doesn't love sprinkles? If it is you then I demand an explanation as to why you are dead inside.
Kidding. Kinda.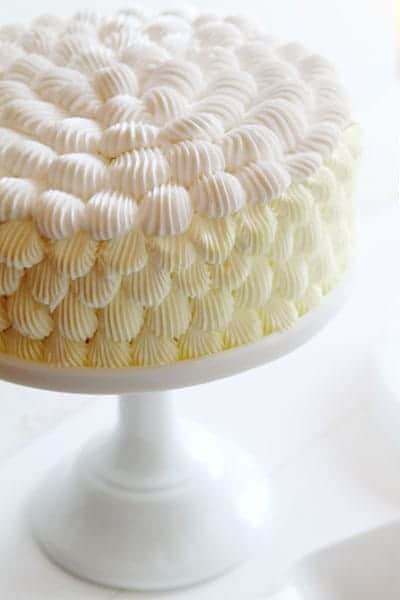 For the outside of the cake I called upon a technique I used before on a Candy Corn Cake. The difference being that I used a much larger tip (I believe it is the Ateco #195 tip) and only two colors, light yellow and white.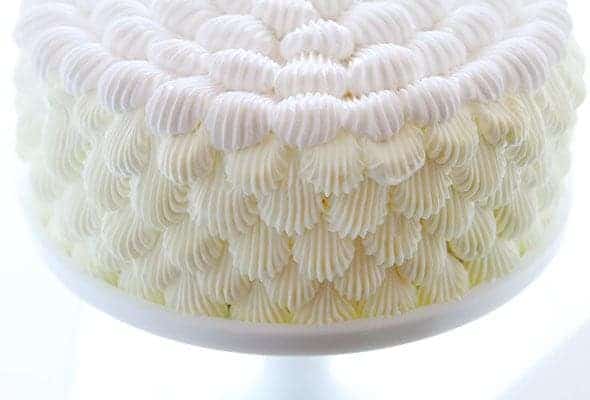 The outside is every bit as fun as the inside… because a cake should be glorious inside and out, right?
Right.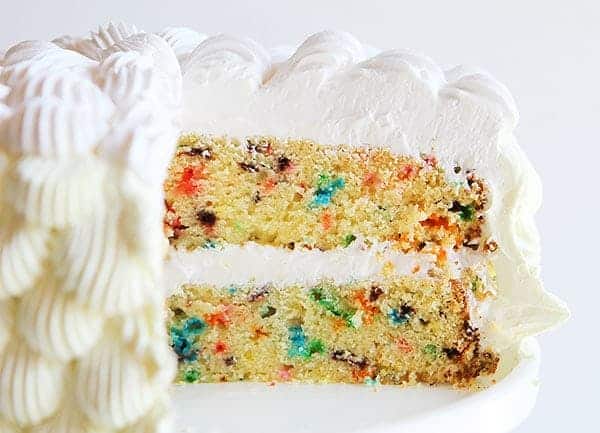 Tips for Success:
Make sure all "wet" ingredients are at room temperature. It is important in this recipe to not over mix the dry and wet ingredients or else the sprinkles may break and bleed. If the butter is soft (room temperature) it will be much easier to combine.
Try as I might, I could not get the sprinkles to SHOW when I placed them in the glass jar. Rest assured, they are there! It seems they just like to naturally settle away from the sides of the glass jar. (This is a good reminder to label your container with not only the contents, but the date.)
Here is a tutorial on how to do the frosting technique. I paired it with this Whipped Buttercream. (Hint: For WHITE buttercream try using McCormick® imitation clear vanilla extract.)
I did NOT use the traditional rainbow sprinkles. You know, the ones that look like little perfect round circles? I found that they bleed considerably more when baked and tend to blend together. The rainbow jimmies work better. You can see them here.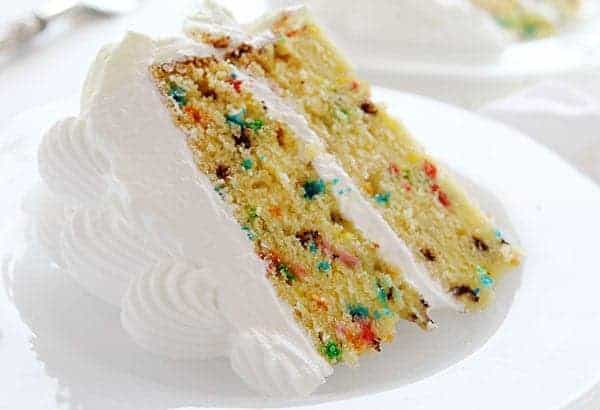 If you want to give this for a gift (I would LOVE this as a gift!) simply print out the 'wet' ingredients and the directions and attach to the jar.
Be sure to add some instructions though~ something like, "After cake is cooled call me and I will be right over." 😉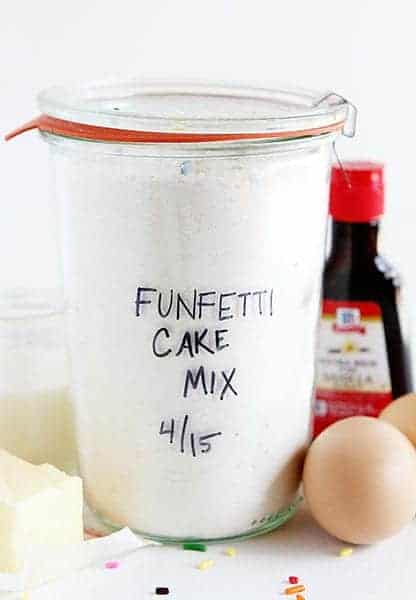 If you like this recipe be sure to check out my other Homemade Recipes~