Starting in August I start to use a lot more cream cheese frostings.  They go so perfectly with banana breads, zucchini treats, and then apple and pumpkin desserts!
Finding a really good Caramel Cream Cheese frosting was not something I knew I needed in my life until I accidentally ate some.  Then I was obsessed.  And determined.  And eventually, victorious.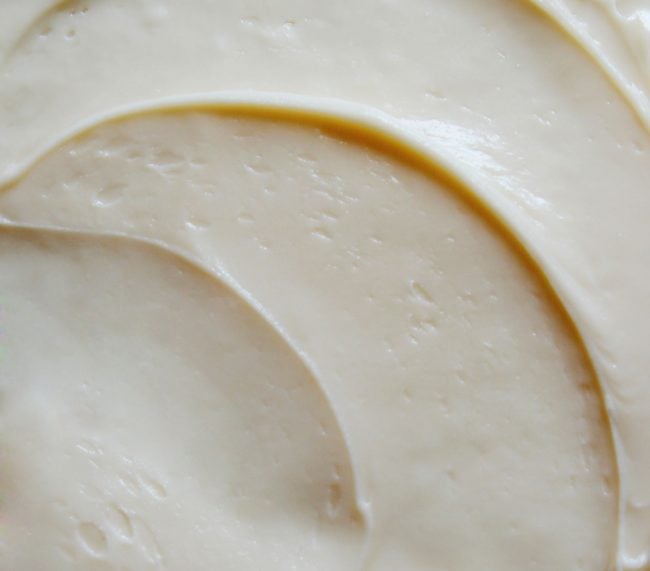 While I love a creamy cream cheese frosting, my passion for decorating cupcakes runs even deeper.  This meant my frosting needed to hold some shape when piped.  But think about it with me… caramel cream cheese…caramel… cream cheese… can you think of anything creamier then those two?  Creating a fluffy and light frosting was not in the cards.
Recipe from SoutherFood.About.Com.
While this frosting is definitely pipe-able, I would not use it for a Rose Cake.
But I definitely would use it for a rustic zucchini cake or a anything red velvet.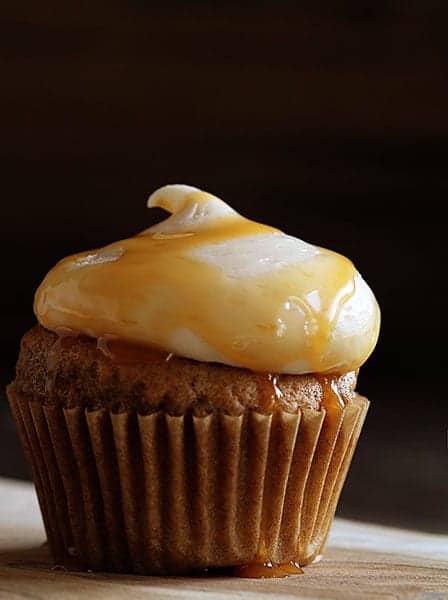 I most recently used it on some Spice Cupcakes.  I used a Ateco #9 plain tube tip and then drizzled with caramel sauce.  It was fantastic!