I had zero idea what to call this post because the first word that came to my head was ridiculous. This cupcake is ridiculous. But in an awesome, over-the-top, crazy delicious kind of way. So this, my friends, is extreme cupcake(ing).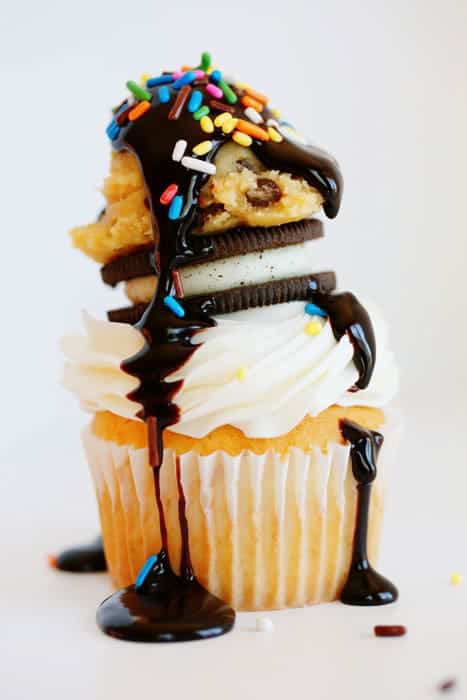 Here is what happened.
I made up some vanilla cupcakes for a friend. (A friend in need is always a good excuse to bake!)
I had some vanilla buttercream. (I always have some. Because I always make too much.)
I made some cookie dough frosting for a project and had a bunch left over.
I bought Double Stuff Oreo's in a weak moment.
I always have hot fudge and sprinkles in my house because that is how I roll.
And here is how I extreme cupcake:

My kids were in awe. They wondered how to eat it. They are still wondering because I was NOT sharing.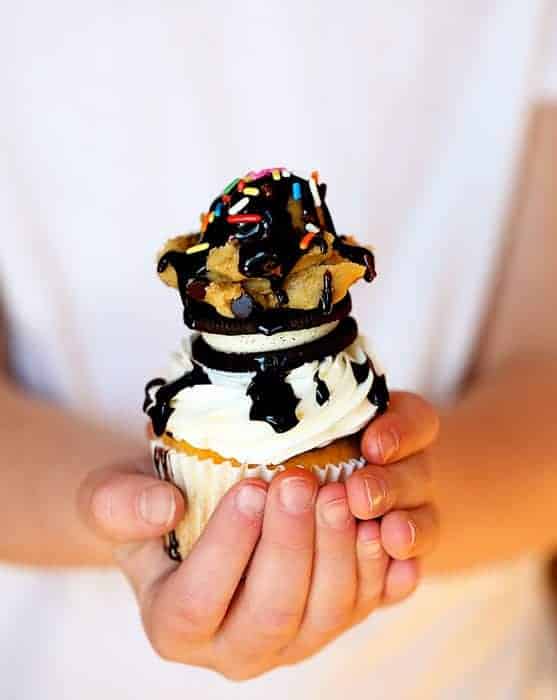 Just kidding. The easiest way to eat this sucker is grab the Oreo off the top making sure to dip it in the vanilla buttercream. Take a bite of Oreo covered in buttercream and cookie dough frosting. Take a bite of cupcake. Repeat.