Peony's are definitely one of my favorite flowers! It's a close race between hydrangea and peony, but usually, peony wins. I think it's because they offer up so much variation and color and style. Just so darn stunning!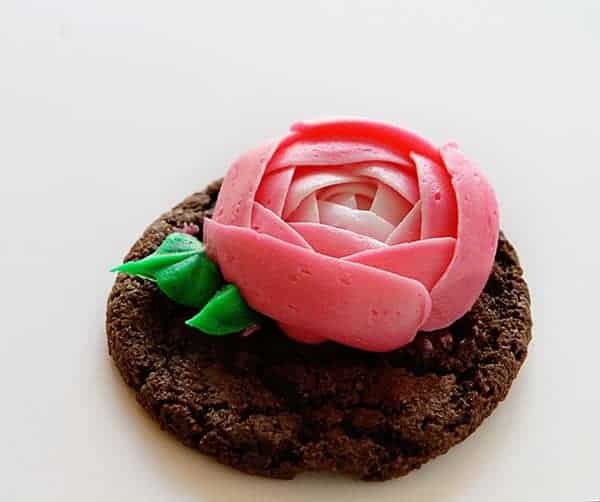 How to Pipe a Buttercream Peony
I took my inspiration from this image: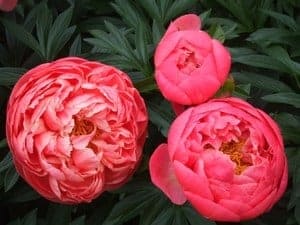 This is from Clemson University. The peonies were prepared by Karen Russ, HGIC Horticulture Specialist.
I love how the petals seem to curve and wrap over themselves, so I tried to replicate that as best possible.
Now, I am definitely new to this whole piping out flowers things. Remember, I started piping with the 1M tip and did no less than 47,745 rosettes before even considering piping out a petal on petal on petal buttercream flower!
That being said, I am sure there are better ways out there. This is just how I did it. 🙂
I used this recipe for my buttercream.
The tip is a #123 from Ateco.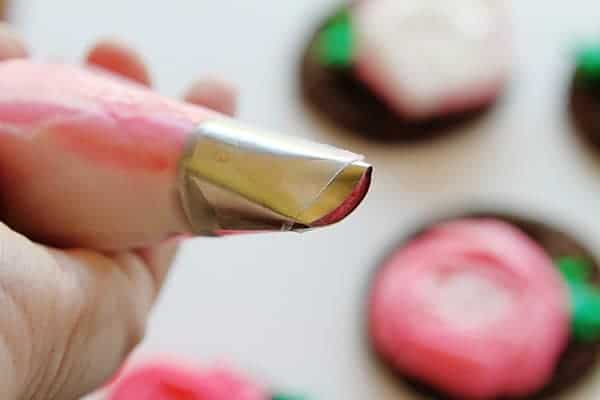 Place the tip in the bag and then add 1-2 tablespoons of white buttercream to one side.
Fill the remainder of the bag with pink buttercream.
Start with a blob of frosting on your cupcake/cookie/cake. With the smallest edge of the tip pointing up, start at the bottom of the blob and move over it. Repeat this over and over again (while rotating the cupcake/cookie/cake), building up and around the base.
(all of these are shown on the video above)
My flowers were piped onto this awesome chocolate cookie. (seriously fabulous recipe!)
So that is my version of a peony! I am having fun experimenting and making them bigger, smaller, different colors, everything!
You can see more flowers on this Spring Layer Cake I did!