Kinda.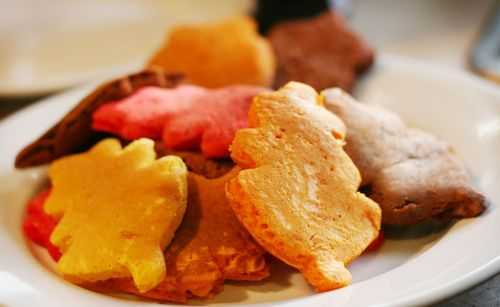 My precious offspring have been BEGGING me for rainbow pancakes.  I, in totally uncharacteristic fashion, had no desire whatssoever to make them.
BUT!  I did not want to leave them empty handed (stomached…uh…whatever). So we compromised and had some fall inspired leaf pancakes.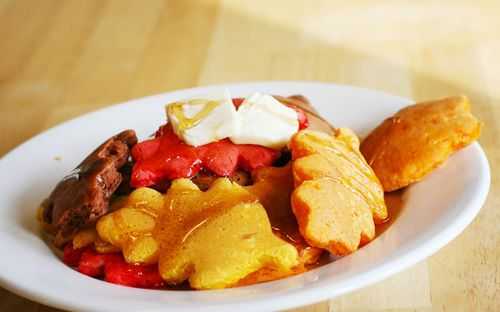 They loved them.  And thanks to Minnesota's lovely weather, it was the closest we got to playing in the leaves this year.
………………………………………………………………………………………………………………………………………………………………………
I may have neglected to mention, but Chad has been gone for the last 7 days.
I have been home alone, watching the kids alone, baking alone, feeling generally sorry for myself.
Alone.
I had a big huge pity party and invited no one.
However, after showing Chad a few pictures from this past week (he got home around 3:30 today!) I sorta realized that I have kept pretty busy with being a mommy to three and baker to many.
I made this cake for my sweet as pie neighbor Jessica.  It was for her dad.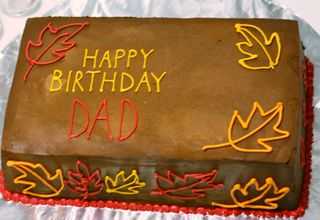 It just so happened that I had made a bunch of turkey cake balls in the exact same colors for my bakerella post on i am baker, so she had the brilliant idea of adding them to her cake…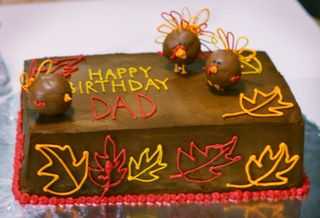 …why didn't I think of that???
Much more fun!
I also made some royal icing frosted cookies for Bridget over at Bake at 350.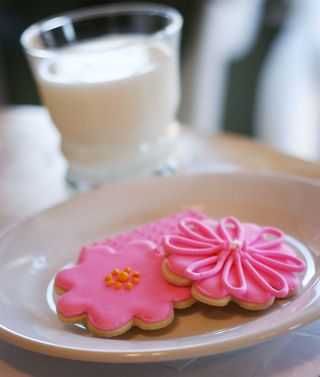 AND, I am baking some cookies for some sweet blogging friends right now!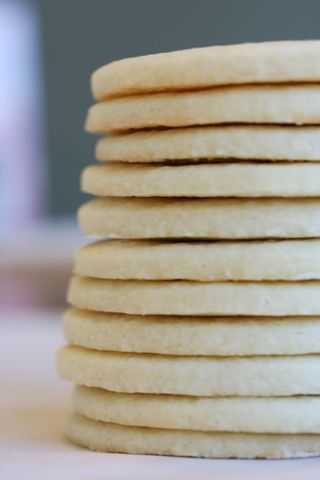 Have you ever made sugar cookies?  You must!  Here… try this recipe.
My other sweety pie neighbor Michele, who just happens to be a photographer, stopped by to help me for a sec the other day.  And guess what?  She loaned me her macro lens.
(hold up…have to pick my jaw up off the floor)
I could never have taken that picture above without it.
She just casually said, "Here!  You use it!  I don't need it this week."
I was so excited I couldn't even play the old, "Oh no, I couldn't!" game.
I was all… "YES!  Yes I will borrow that lens and thank you very much now give it to me!"
Er, something like that anyway.
Here is a another picture with it…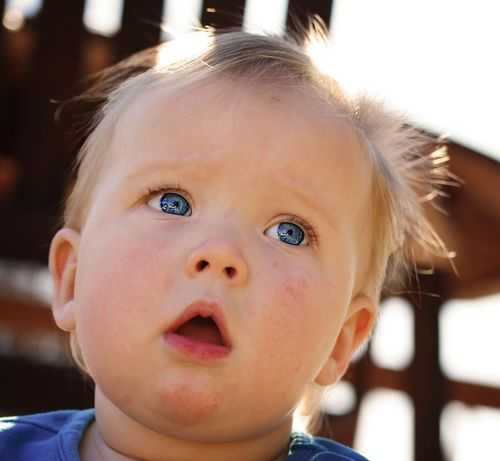 Do you remember my kids?  This is Audrey.  She will be a year old in a month.
Shut up.  I know.
I used to take pictures of them and post them on my blog about BEING A MOMMY.
Ugh.