Did I ever tell you the whole reason that this blog started was because of my love for sugar cookies?  (That is seriously the BEST sugar cookie recipe.  Ever.)  Anytime anyone said anything about cookies my mind would wonder to the light and sugary deliciousness that is a soft sugar cookie.
As I grew and changed and tried new things I started to make more and more cakes, but I have never lost my love for the simple yet perfect creation that is a sugar cookie.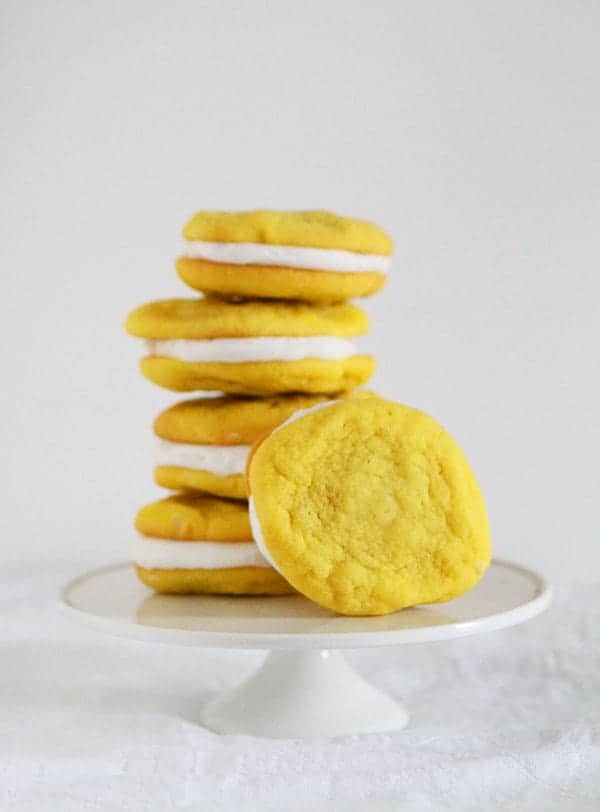 Inspired by the ever creative and talented Sue from Munchkin Munchies I decided to create some Lemon Sugar Cookie Sandwich Cookies.  But these cookies arent just because I had a sweet craving, they are actually for a very special friend.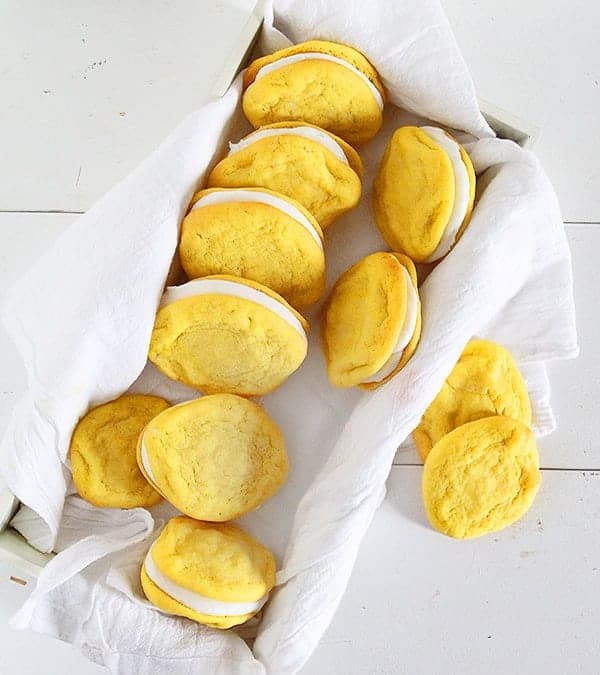 In addition to trying to make these cookies have a wonderfully citrusy lemon flavor, I added food coloring and tried to shape them into lemons.  Uh, rustic lemons.
Pairing a sweet vanilla buttercream with the cookies was a great way to please your tastebuds.