One last before the New Year begins… and I couldn't resist sharing some cupcakes with you!
I added some quick instructions if you want to try these yourself.  You could do any design… you are only limited by your imagination! They are super festive, and could not be easier to do!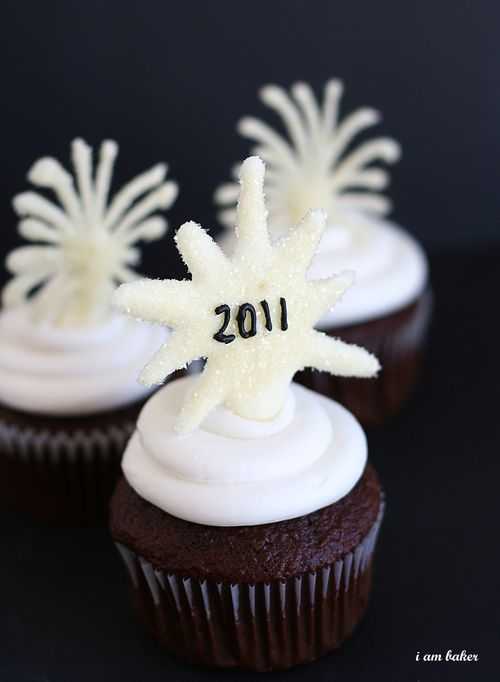 New Years Eve Cupcakes
Pick your favorite cake recipe, I happen to love this chocolate cupcake and American Buttercream.
To make the 'fireworks' embellishment, I just threw some white chocolate chips into a plastic bag and melted them in 30-second increments until completely melted.
Then cut off the smallest tip I could and piped out a design I had decided upon beforehand.
*An easy trick to doing this is use wax or parchment paper, then place your design behind the paper.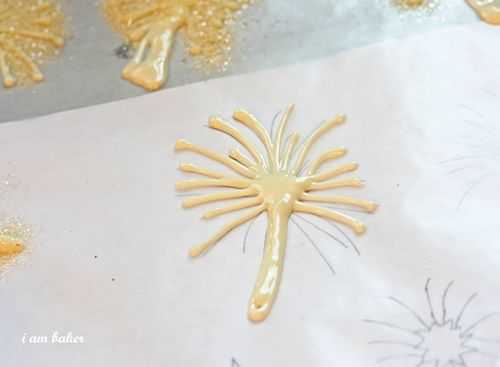 You can see that I am very precise.
While the chocolate was still wet, I added some sparkle!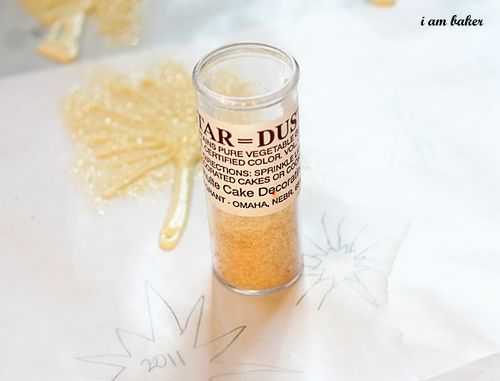 I would have loved to use silver luster dust, but my dear daughter found it and decided to decorate the carpet and walls instead.
Let the chocolate set for about a half-hour, or just pop into the freezer for a couple of minutes.
Insert into a pre-iced cupcake, and you are all set!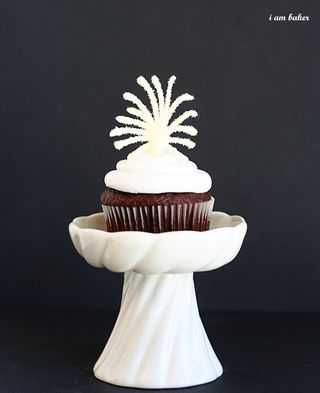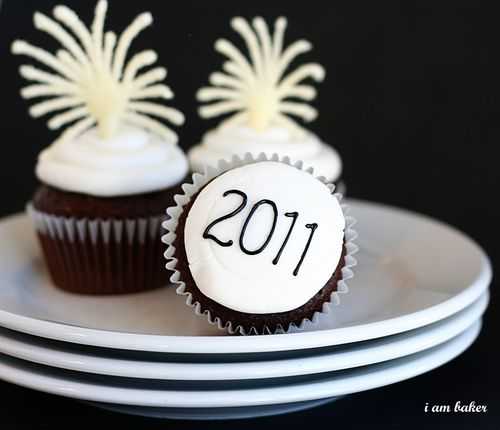 Thank you for being such a huge part of iambaker!