Events. Questions. Cakes.  Oh my!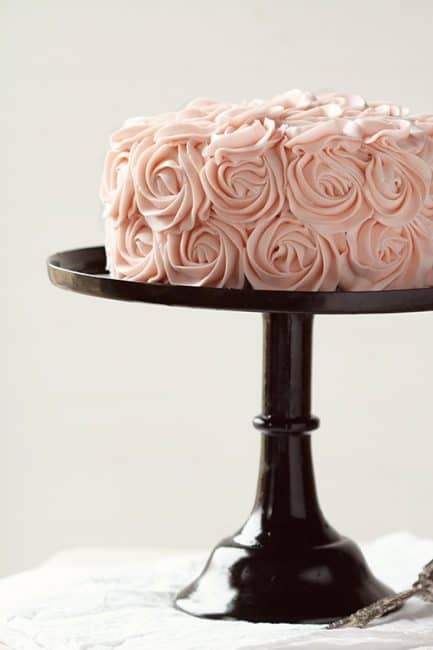 For all of the readers in South Dakota, I am having a book signing at Zandbroz in Sioux Falls on May 10th.  I will be there from 1:00-3:00pm.  Looking forward to meeting you!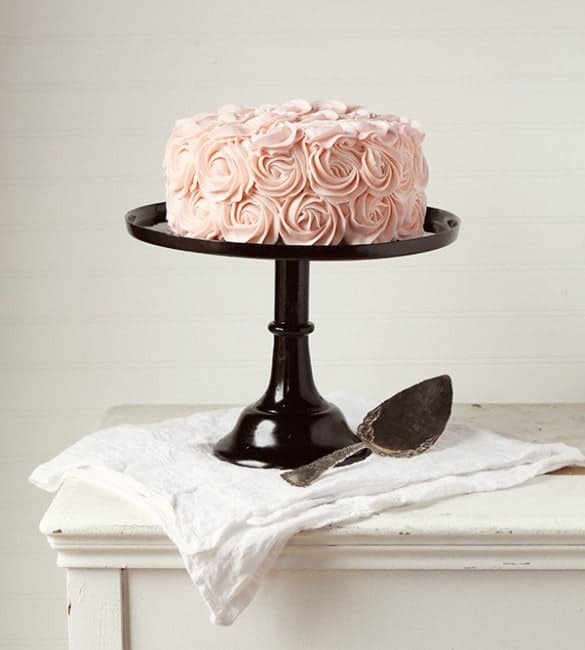 May 15th – May 17th I will be in Miami for BlogHer Food.  So looking forward to this event!  If you happen to be a reader in the Miami area and want a book signed, please do let me know.  A few had asked so I set up some time; just email me if you want more details! ([email protected])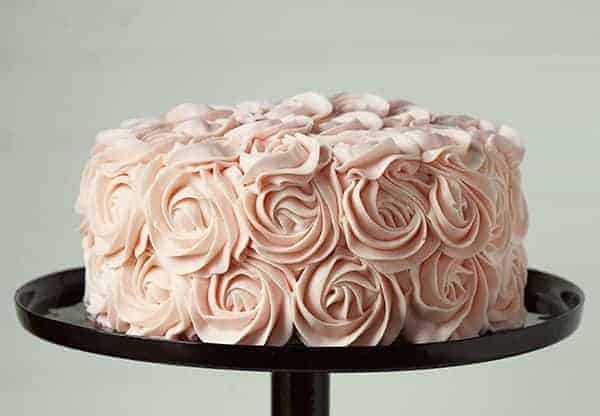 I have been so blessed and honored that you are still here, still visiting my little online home.  Your comments and kindness mean the world to me, so thank you.  Thank you for everything.
I have some really exciting changes coming up on my blog, with aesthetic changes and more focus on tutorials and even some new features designed especially to make your experience here better!  (And yes, a more efficient "search" option is included in that!)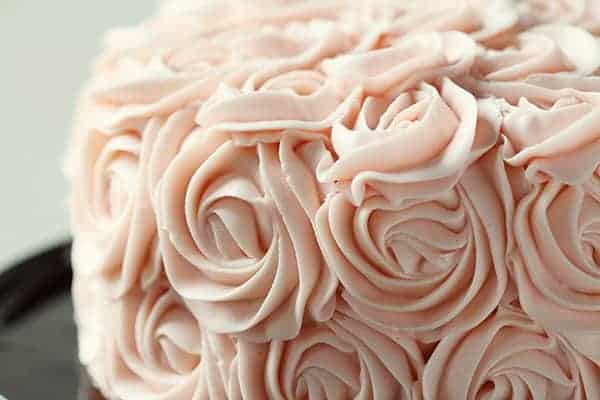 This is my Pink Rose Cake.  I am really loving the soft pink paired with the crisp bold black cake stand.  What do you think?
If you want to see how I make a Rose Cake you can see my picture tutorial here.  If you want a video tutorial on how to make a Rosette Cake you can click here.
I use a Crusting Buttercream recipe when making the roses, but you can easily substitute your favorite frosting.
I also share a full video tutorial in my Craftsy class!  Over 1,500 people have taken the class so far, and the response has been great!
I have seen the students cakes and I am blown away by the talent.  You are all bringing fun and creativity into the world in the best way… with cake!!
I can't wait to see how you will use the techniques to create your own designs.  So go get signed up for your very own class!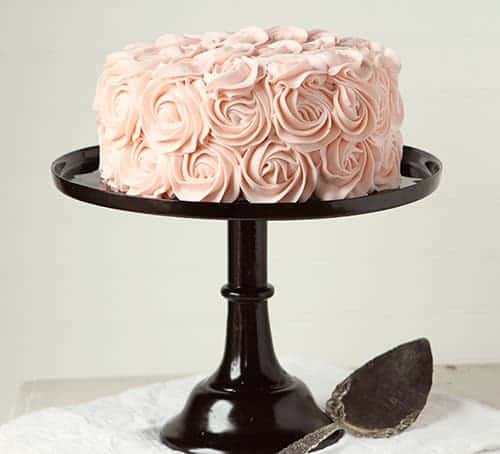 And finally, please do consider getting a copy of my new book, surprise-inside cakes!  This book has been such a labor of love and I would be so grateful for you to get your very own copy. (It's even discounted on Amazon for almost half off!)
The press for the book has been so humbling and wonderful, I am extremely thankful to all who have shared and been a part of the #surpriseinsidecakes experience!  (To fellow bloggers, if you have shared the book on your blog, please do send me a link so I can add it to the Press page!)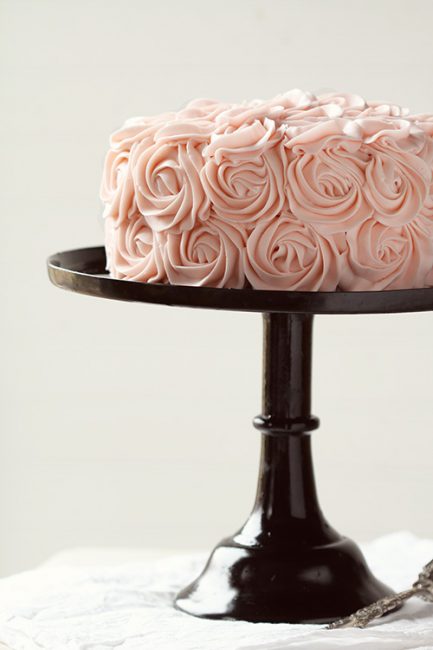 And that's what is happening in my world.  I hope that you are stopping to smell (and eat!) the roses in yours!