Take breakfast to a new level with these easy and delicious Pumpkin Waffles!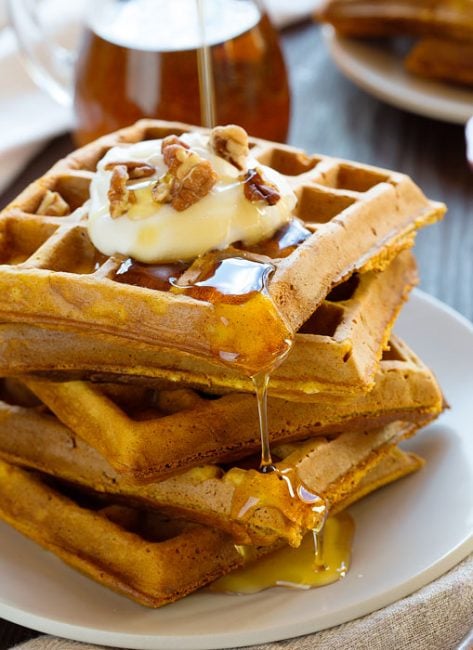 Hubby is the breakfast guy in our house. He makes amazing pancakes, omelets & eggs, egg bakes (strata), country breakfast skillets, and definitely waffles! He is so good at listening to the kids when they request something special for breakfast and making it happen in seriously delicious ways.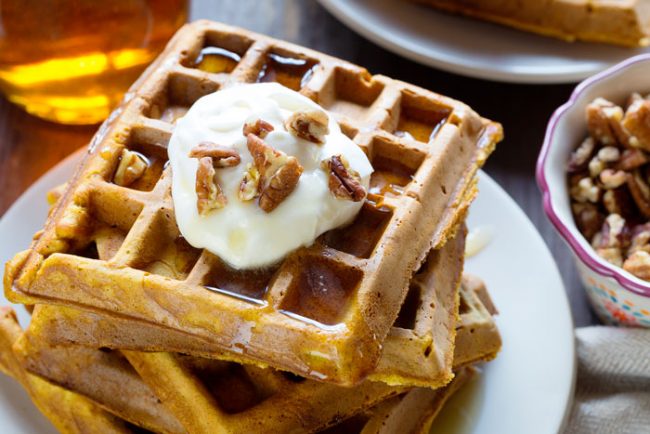 MY LATEST VIDEOS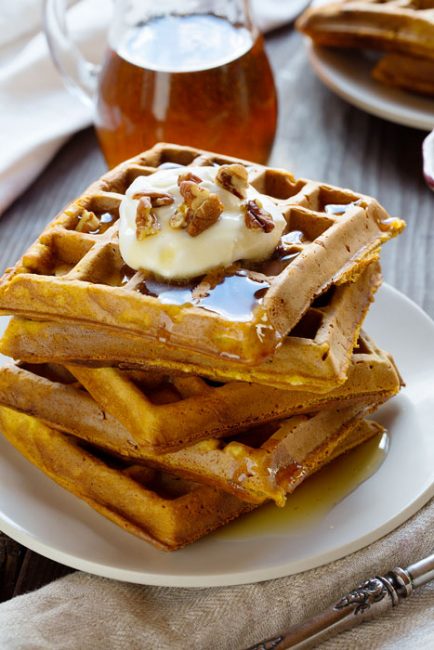 Tips, Tricks, Variations
I listed molasses in the recipe and that is definitely our favorite way to eat these pumpkin waffles! If I happen to run out of my favorite molasses, I have substituted maple syrup. When using maple syrup I will add more, about 1/4 cup.
Make sure you cook these waffles until they are crispy on the outside. That will ensure the center is cooked through.
We triple this recipe often and then freeze the leftovers. To do that I just let the waffles come to room temp. then place in a large sealable plastic bag and pop in the freezer. When ready to eat just place in toaster. Easy peasy!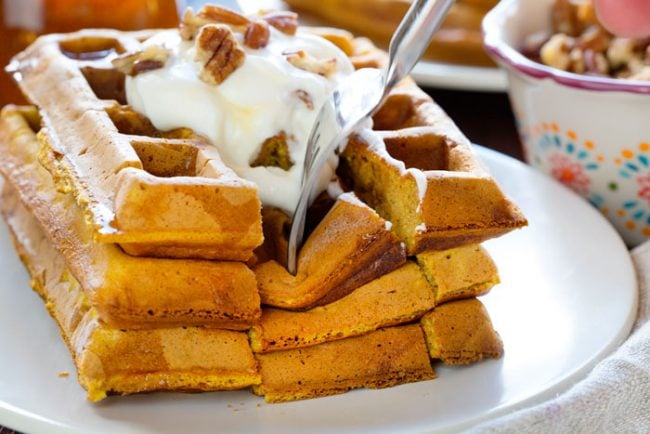 On top of the waffles, I added a little maple whipped cream and a few coarsely chopped pecans.
To make this I whipped a cup of heavy cream to make whipped cream, then added approximately a teaspoon of maple syrup. It ends up being a very loose Maple Whipped Cream but perfect for these spiced pumpkin waffles. Finish it up with another drizzle of syrup and you have a decadent (but easy!) breakfast!
Check out some other fun waffle recipes:
Chocolate Waffles from Scratch