I grew up with a very basic peanut butter blossom recipe. It had a star shaped chocolate piece on top instead of the Hershey's kiss.  They tasted the same, but there is something about seeing that simple star chocolate piece atop the light peanut butter cookie that makes my heart smile.
There was always a platter of homemade peanut butter blossoms, homemade peanut butter cups and sugar cookies in our house during the holidays.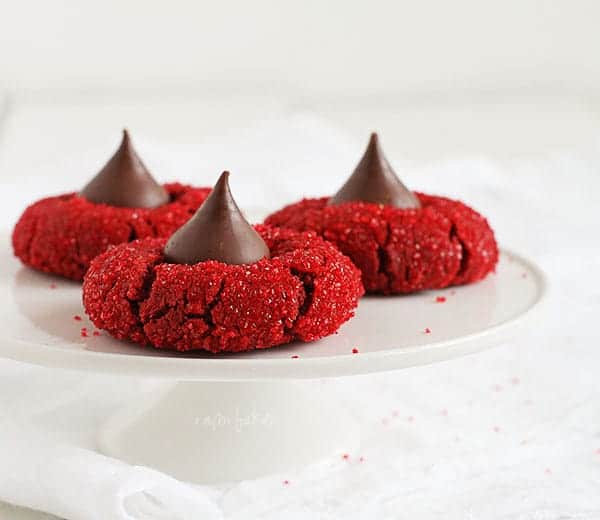 My mom would get together with her friends and have Christmas baking marathons.  As the youngest kid I would often tag along, book in tow, and find a sweet spot to get lost on an adventure with Nancy Drew.  (Giving my dad, the only man in the house, a much deserved break from all the estrogen!)  At that age I had no desire to bake anything.  Ever.
During chapter breaks (I was an avid reader in my youth) I would make my way to the kitchen and grab a cookie.   My mom and her friend always knew I was there, but they would conveniently turn their backs just long enough for me to sneak a delectable bite.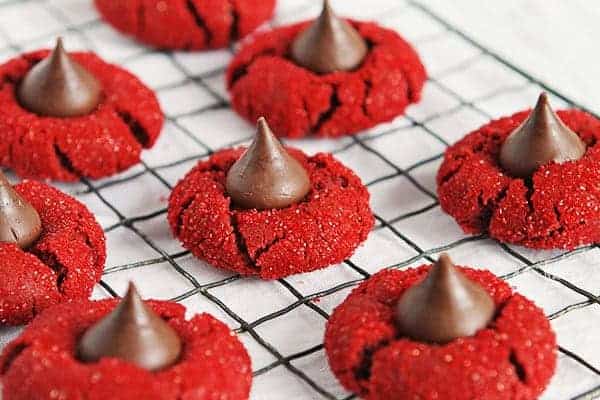 After the long day baking they would pack up our share of treats and we would head home.  My mom always made sure some was set aside to donate, to bring to a family in need, or for a friend who needed a pick-me-up.
She was wise to instill that in me… that desire to spread joy and love to others.  (Especially through food!)  And I am so thankful to her for her acts of generosity and caring.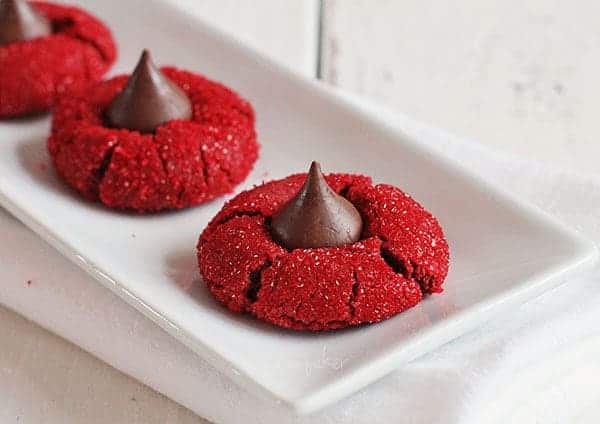 One of the gifts I hope to share with you all is not only a recipe or a decorating technique, but being able to create a sweet memory with a loved one.  In the end, thats what is real important right?
Adapted from nycityeats.com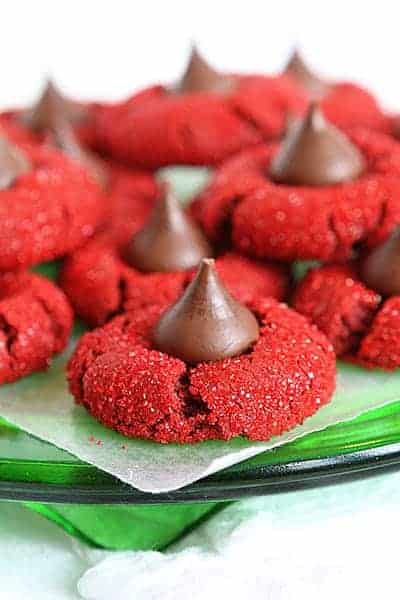 I think what made these cookies so special was not only the extra cocoa richness, but the red sanding sugar.  It really made the cookies sparkle and shine and my kids couldn't stop talking about them!
I found the red sanding sugar at my local grocery store, but McCormick has a recipe if you want to make your own.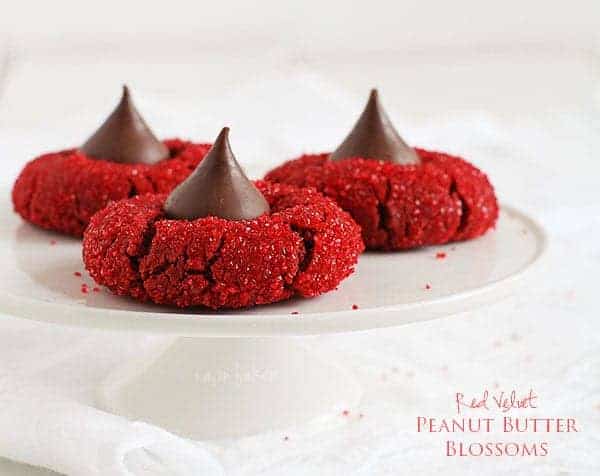 I am hoping to create some fun baking traditions in my family and know these will be a part of it!  Do you have any holiday time baking traditions?