Decadent rich chocolate paired with slightly tart rhubarb is one of the best brownies I have ever had!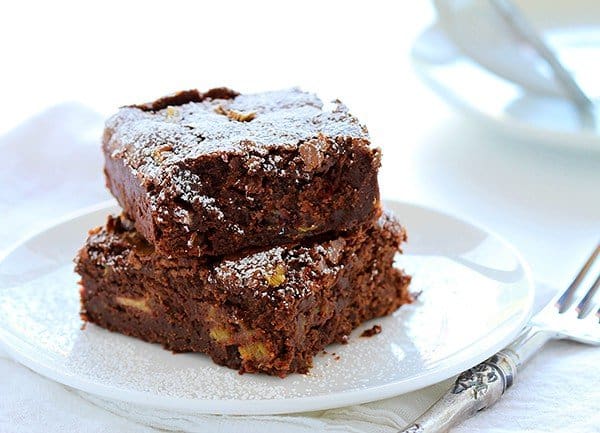 Truth be told, I was the ONLY one in my family excited about these. My husband shook his head no when I presented the idea. The kids… they started gagging and acting like I wanted to feed them dead bugs or something.
But I just had a feeling they would be amazing.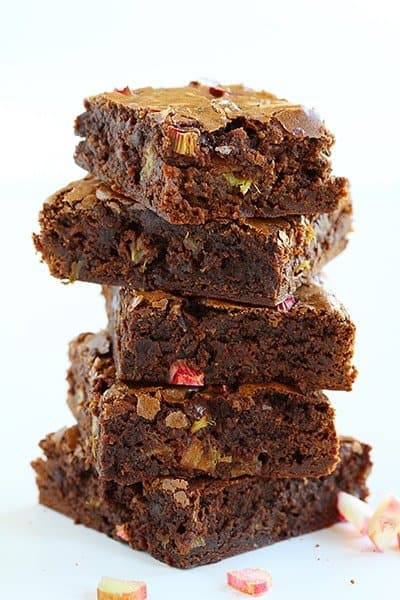 And for once, I was right! There is something really magical about all the rich ooey gooey chocolate paired with the rhubarb. It's truly a match made in heaven!
Here is a little video on how I put it together: (as reader Charlotte pointed out, I don't have the part where I added the flour/cocoa mixture because I forgot to hit record. Sorry! But as always, the video is just a playful way to show you a bit about the recipe.)

And here is the recipe!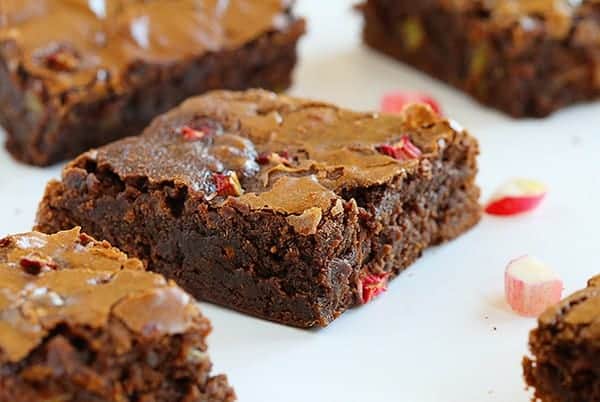 So what was the final consensus?
Everyone… even my non-chocolate liking husband… liked these. The kids loved them. Hubby thought that the rhubarb was the perfect compliment to the brownies. Everyone also remarked on how awesome the crispy top layer was with the ooey gooey center.
I truly hope you will try these because I just know you will enjoy them!
A big thank you the Travis & Molly for provided the fresh-from-the-garden rhubarb!