Making sugar cookies is one of those therapeutic things that seems to get me back 'on center'. In a chaotic and stressful and demanding world, there is something so satisfying about the simple combination of flour, butter and sugar.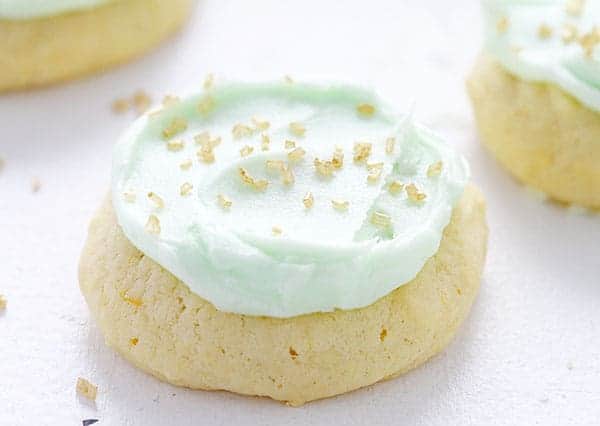 I was just playing around and came up with this recipe. See, I have my Best Sugar Cookie memorized but felt like making a few changes just to see what would happen. (Not only do I have my own memorized, but the recipes of friends. Calley has uses confectioners sugar, Bridget only uses one egg, etc. It was fun to incorporated their tricks into this!)
Confectioners sugar instead of granulated.
No almond extract.
Adding cornstarch.
Adding in some cake flour.
Using less egg.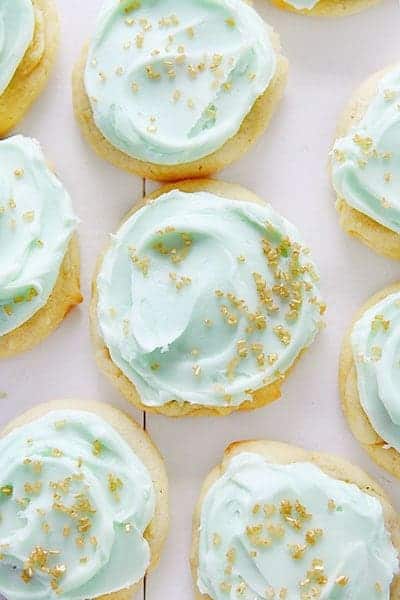 Just different stuff that changed as I went along.
Then, because of St. Patrick's Day, I decided to make some mint green buttercream and top with gold sprinkles. Easy. Fun. Perfectly perfect for an Irish snack.
I mean, this is in no way an authentic Irish recipe. Nor was it served to a real Irish person.
Unless you count me who is 1/16th Irish. And proud of it!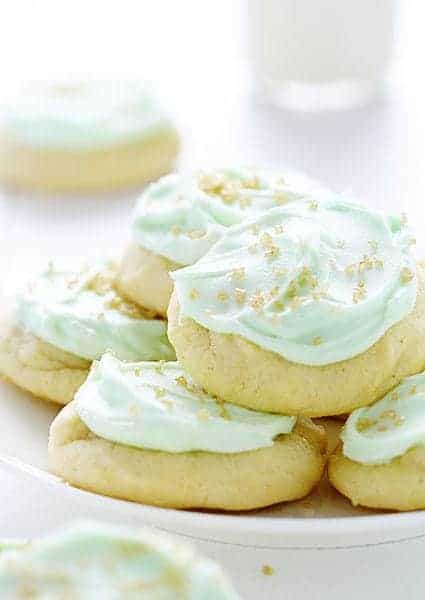 Tips for Success:
It is important to let the dough chill for these cookies. If the dough is room temperature they will spread out much more.
I made a batch that were golden around the edges and found those to be a bit too crunchy. The goal for this recipe was to create a light, soft, buttery and airy cookie that almost melted in your mouth.
PRO-TIP: To get the softest possible cookies, I slightly underbaked the cookies. (just by a minute, you don't want raw cookie)
Try adding sprinkles to the dough. Or making the buttercream yellow. Or chocolate! This recipe is really open to customization and personalization.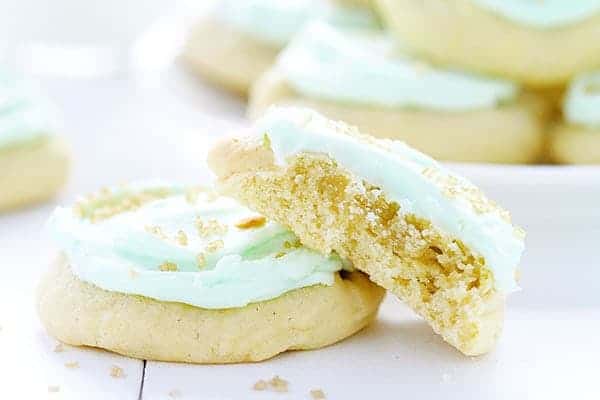 If you are feeling a bit scandalous (although this is not really scandalous) try adding some champagne to your buttercream for a fun St. Patty's Day kick!)
Hope you have a fun St. Patrick's Day!