If you love sunflowers as much as I do you will definitely want to try this buttercream Sunflower Cake!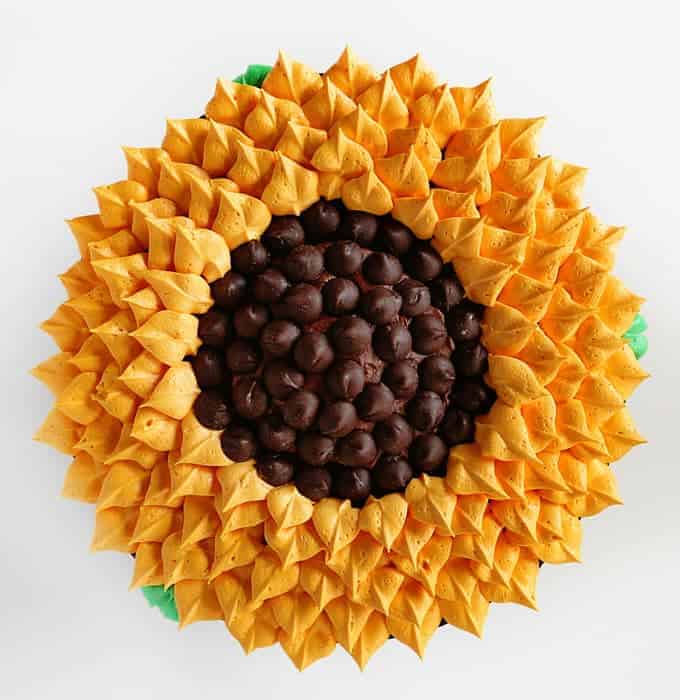 Sunflower Cake
To make this cake you will need:
Chocolate buttercream (I made 1/2 this recipe)
Classic Buttercream (I made 1/2 this recipe)
chocolate chip morsels – I used Nestle Dark Chocolate because they are slightly bigger than an average morsel
Food Color – I used McCormick and you can see more about combining colors here
small offset spatula
pastry bags (see how – and why!-  I double bag my frosting here)
#366 leaf tip (see how I store my tips)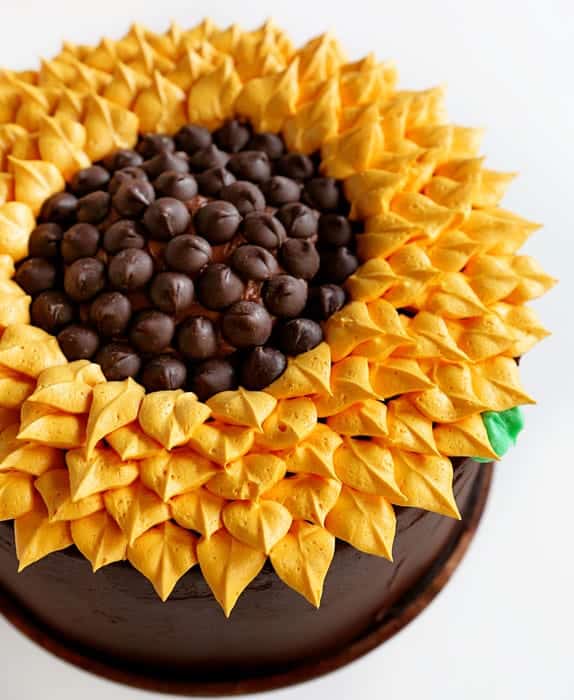 Prepare chocolate cake and allow to cool. When cooled stack layers on a cake stand and cover with chocolate buttercream. I used a small offset spatula to smooth out the sides and top of my cake.
Prepare chocolate buttercream and set aside. (I either store my buttercream right inside a pastry bag or I will leave it in a bowl and cover with a damp dishtowel)
Prepare vanilla buttercream. Remove 1/2 cup. Tint the 1/2 cup of buttercream green using 2 drops of yellow and 2 drops of blue food color. Tint the remaining frosting yellow using yellow food color. I used 1 tsp for 2 cups of buttercream. You can make this as vibrant or subtle as you want.
Place yellow frosting in a pastry bag fitted with a #366 tip. (you can double bag if you dislike refilling pastry bags as much as I do!)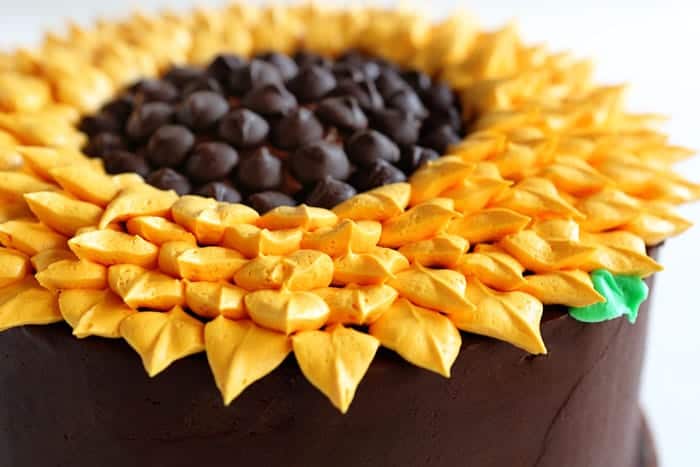 I used a #70 leaf tip for the green, but you can use any size leaf tip you prefer. You can even clean and reuse the #366 tip for the green leaf accents.
Starting at the outer edge, apply pressure to the bag and then quickly release making sure the tip of the leaf is pointing OUT.
Once you have covered 1/2 the cake in the yellow flower petals I start to work on the center of the sunflower.
To do this I added chocolate buttercream in a mound in the center. I wanted the center to be rounded and stick up a bit, just like a real sunflower!
Once the frosting is in place I added the chocolate morsels one by one. Using a slightly bigger morsel helped save time.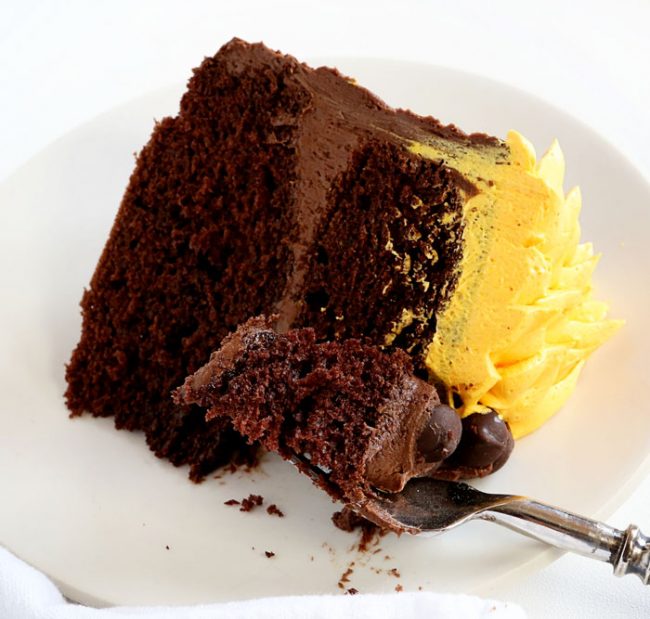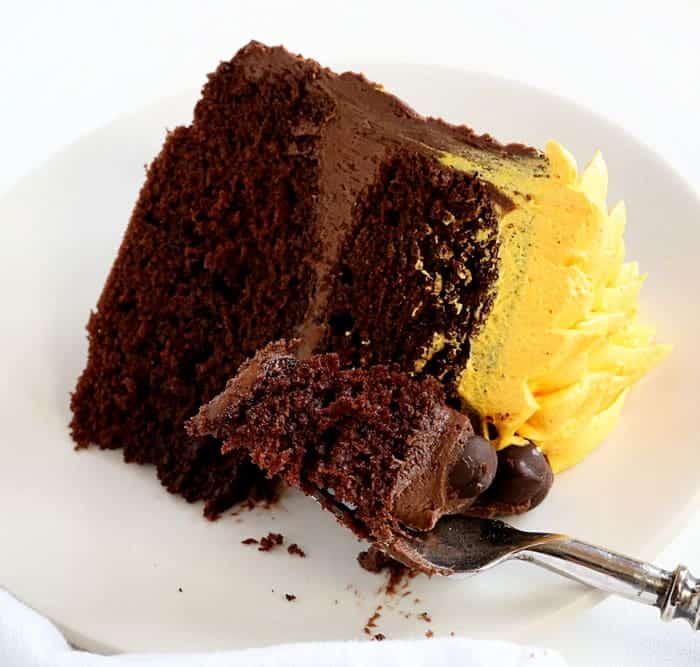 When the morsels are done I went back in and added three green leaves. You can certainly add more!! (mine does look a bit sparse) If you are doing more I would consider STARTING with the green leaves, adding them before you add the yellow petals. You can always go back and add more green leaves when you are done.
Hope you like this buttercream Sunflower Cake!
This would be a great cake to give to mom or grandma for Mother's Day!
You can see how I make Sunflower Cupcakes here.