Kinda.  This is definitely a sheet cake, but I decided to "brownify" it today for a special reason.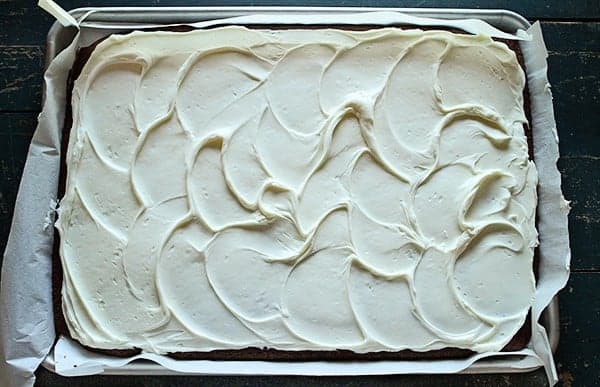 Chocolate sheet cake covered in rich vanilla buttercream.  I probably could have used 1/2 the amount of frosting I did, but you know me.  I love frosting piled high!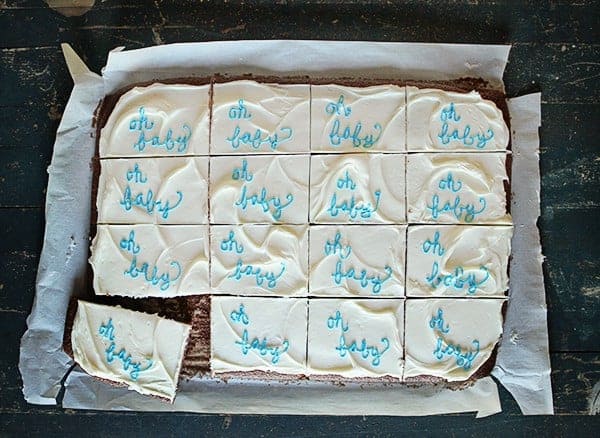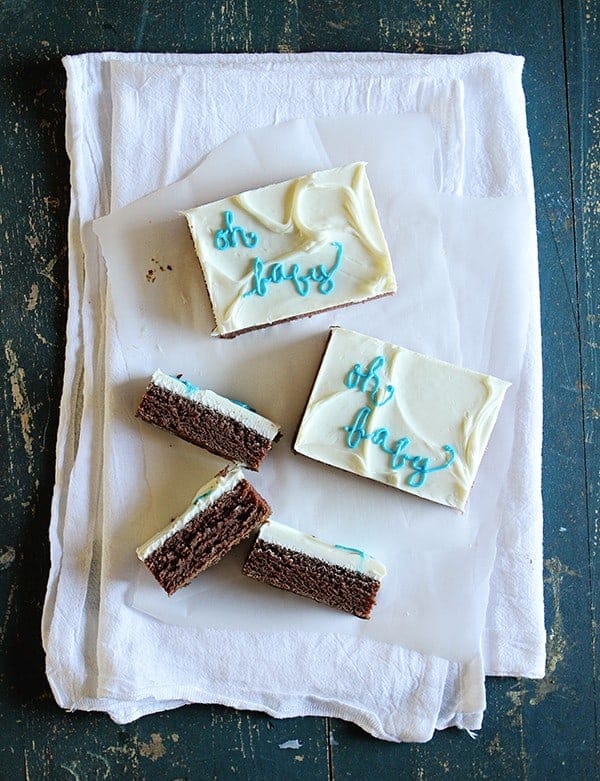 The frosting I used is a basic buttercream.  Next time I make these I will try them with cream cheese frosting because for some reason I associate sheet cakes with cream cheese frosting.  I blame my mother-in-law who is the queen of bars and often treats us to zucchini bars and pumpkin bars covered in cream cheesy deliciousness.