Kinda.  This is definitely a sheet cake, but I decided to "brownify" it today for a special reason.
A group of bloggers has gotten together to celebrate the upcoming birth of Amber from Bluebonnets & Brownies baby boy!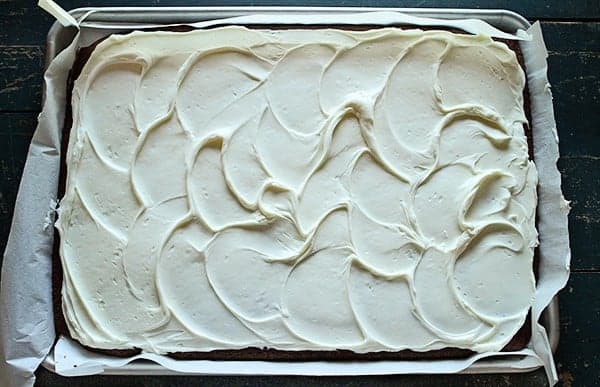 Chocolate sheet cake covered in rich vanilla buttercream.  I probably could have used 1/2 the amount of frosting I did, but you know me.  I love frosting piled high!
But this is about Amber and her first born baby boy. Must focus!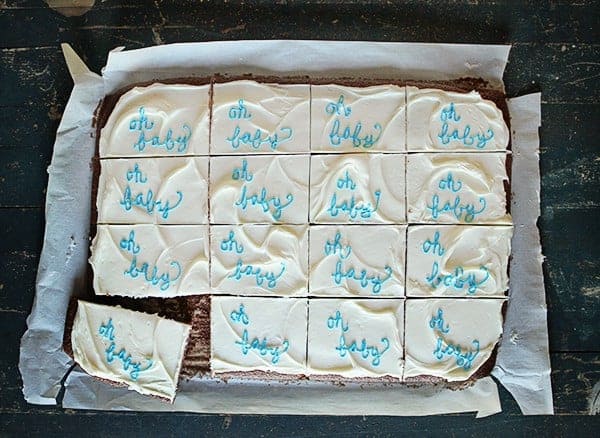 Amber's blog features a lot of Tex Mex, as she grew up in Texas.  Where things are BIG.  These crownies  (cake+brownie=weird made up words) are BIG.  That corner piece is almost 5 inches across!
Since Amber is having a little boy, so I added "oh baby" in blue frosting.  Then since Ambers blog has brownie in the title, I decided to serve the sheet cake like brownies.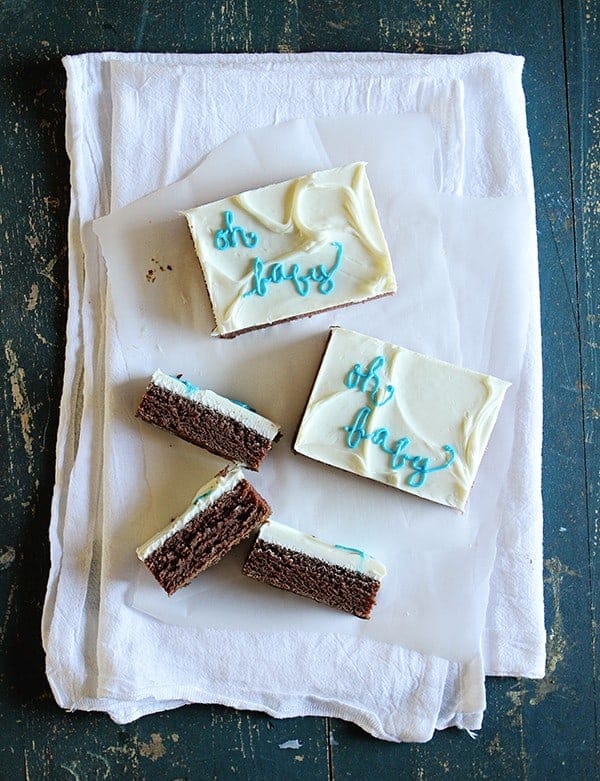 The frosting I used is a basic buttercream.  Next time I make these I will try them with cream cheese frosting because for some reason I associate sheet cakes with cream cheese frosting.  I blame my mother-in-law who is the queen of bars and often treats us to zucchini bars and pumpkin bars covered in cream cheesy deliciousness.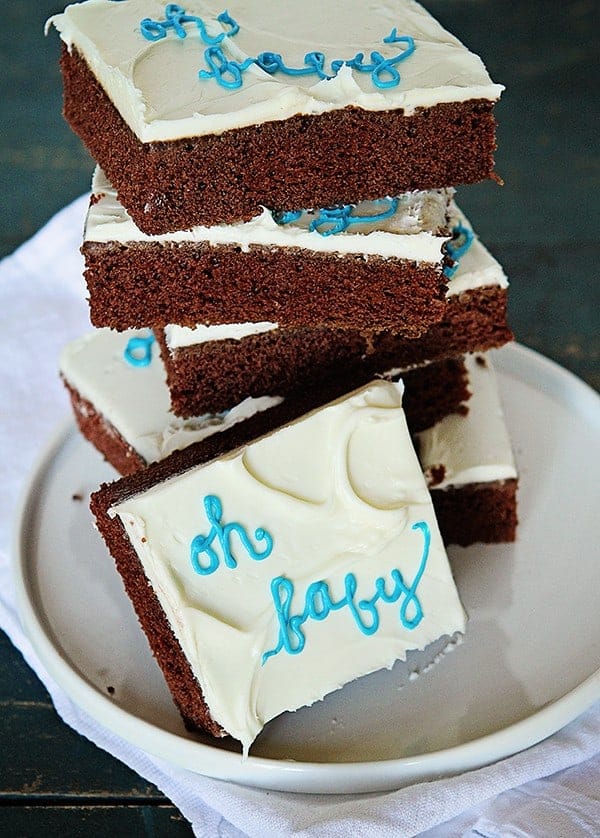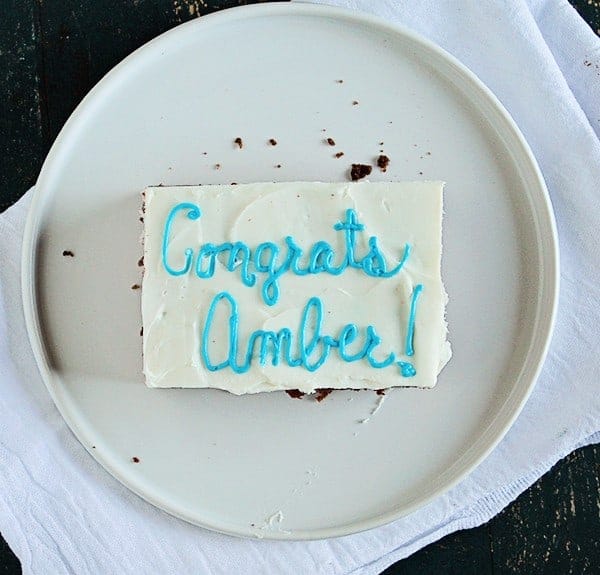 So excited for Amber and her first baby.  She is going to be such a wonderful mom!!  Be sure to stop by and visit Amber as well as all of the blogs celebrating Ambers Baby Shower today!
Sugarcrafter | Breakfast Tostadas
My Kitchen Addiction | Baby Texan Cookies
My Baking Addiction | Texas Sheet Cake
Simple Bites | Grilled Shrimp Tacos with Charred Corn Salsa
Stetted | Queso Mac
Food for My Family | Texas Pepper Barbecue Sauce
Dessert For Two | Frito Chocolate Chip Cookies
Confessions of a Cookbook Queen | Coconut Tres Leches Layer Cake
TidyMom | Pizza Bread Sticks
Miss in the Kitchen | Blackberry Milkshakes
Art of Gluten Free Baking | Peach-Pecan Pie, Gluten-Free
Bon Appetit Hon | Cheddar Ranch Crackers
Food Babbles | Southern Pecan Pie
Jelly Toast | Peach Iced Tea
Sweet Adventures of Sugarbelle | Decorated Elephant Cookies
The Kitchen Trials | Coca-Cola Cake
Cookies & Cups | Sticky Toffee Pudding Cookies
A Farmgirl's Dabbles | Peanut Butter Bonbons the Size of Texas
Steph Chows | Fiesta Dip