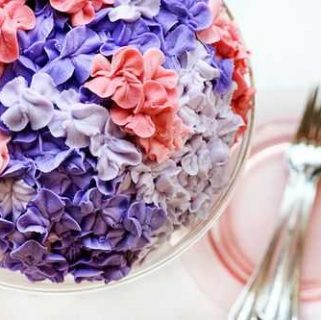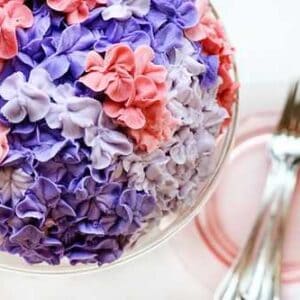 The Perfect Crusting Buttercream
The Perfect Crusting Buttercream
Ingredients
2

pounds

confectioners sugar

1

cup

shortening,

check alternate method for butter

2

tsp.

vanilla extract,

use clear if want white frosting

1/2 - 3/4

cup

whole milk

pinch

salt
Instructions
Cream shortening and vanilla in mixer for 2-4 minutes. Add in powder sugar, one cup at a time. If you find your mixer struggling, slowing add in milk. Use more milk for a creamy consistency, use less milk for a stiff consistency.
Alternate Method:
Use 1/2 cup butter and 1/2 cup shortening. Place room temp. butter and shortening in mixer. Put entire bag of powder sugar on top, then add vanilla and 1/2 cup milk. Turn mixer on low and mix until all ingredients are incorporated. Turn mixer up to med-high and mix for 2-4 minutes. Can add more milk to reach desired consistency.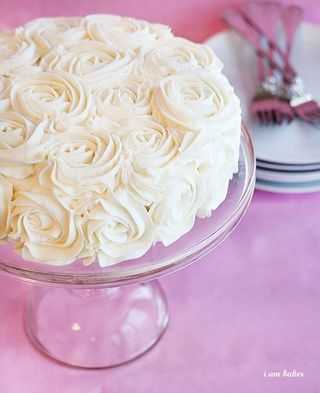 I use this recipe when making my rose cake,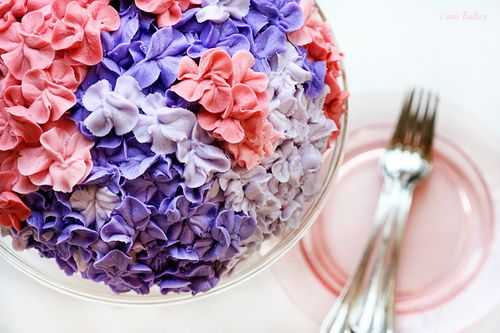 my hydrangea cake,
or any cake that I want the frosting to be able to hold its shape!
This makes quite a bit, but can be refrigerated quite easily.
And yes, I sometimes use half crisco/half butter.  This recipe is SWEET.  Super sweet.  If you dont like sweet, simply use less sugar.
Enjoy!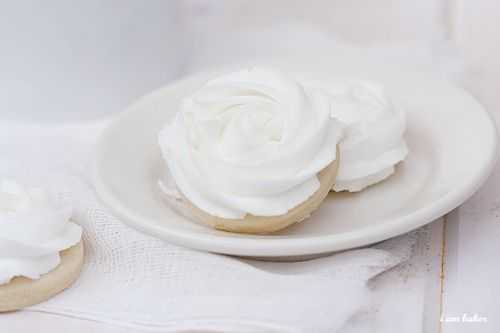 *Some people seem to get very upset that I call this frosting a buttercream. 
I'm sorry.  I dont have a much better answer.  You are welcome to yell at me all you want in the comments. (Some already have!)
*****
See more examples of how I use this frosting on my Rose Birthday Cake and Royal Wedding Cake.
I also share this decorating technique and many others in my new book, Surprise-Inside Cakes!  I am so honored and touched at the world wide support!  Be sure to let me know if you are baking from Surprise-Inside Cakes!