I love, love, love Cheesecake. The thick buttery crust and decadently rich and smooth filling with blueberries spiling over the top is a sight to behold!
Whenever I make this recipe, the consistency is smooth and creamy and there are no cracks to speak of. Plus its stinking delicious!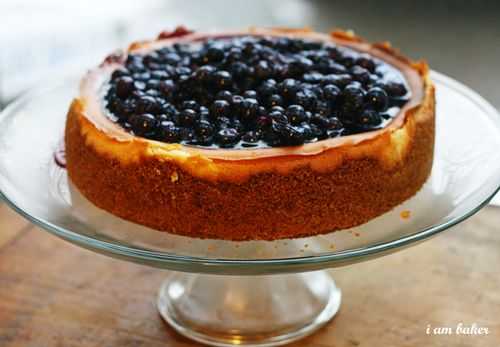 I made this to bring to my hubby's' family's Thanksgiving celebration this Sunday, and actually snapped these pictures when we were there. Please forgive the poor quality!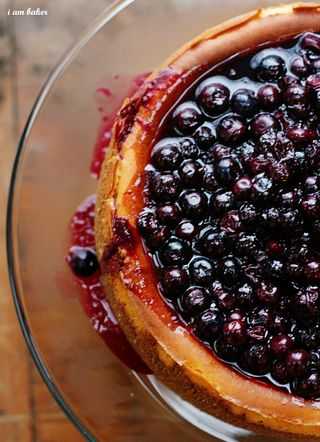 This filling is to be spread generously over the top of the cheesecake after it is cooled.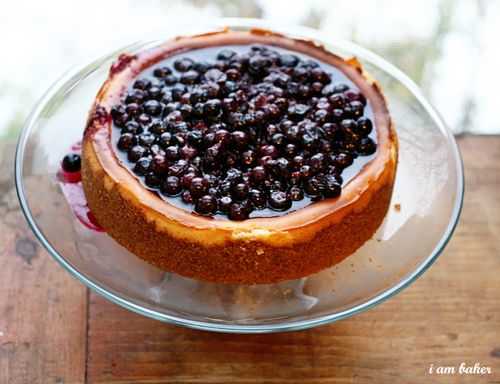 Truly, this is the most wonderful cheesecake.
I hope you will try it!