I adore the texture of this frosting.  It is truly one of the lightest and fluffiest buttercreams I have ever made.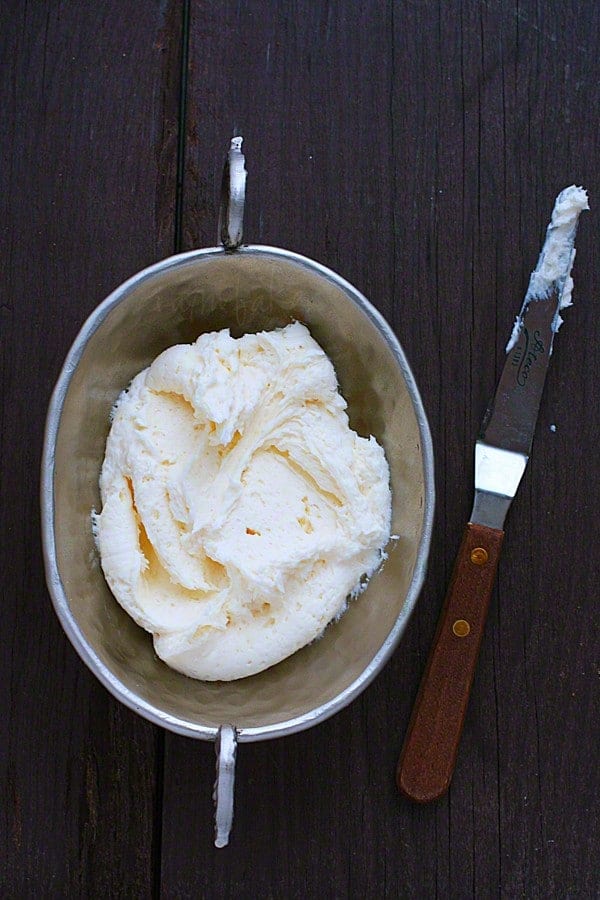 The BEST Marshmallow Buttercream
Ingredients
1 cup butter, softened
4 cups confectioners' sugar
1/2 teaspoon almond extract
1 (13 ounce) jars marshmallow creme or fluff
Instructions
Cream butter in a mixing bowl with an electric mixer on medium until butter is light and fluffy.
Add in almond extract.
Gradually beat in confectioners' sugar, about a 1/2 cup at a time.
Once fully combined, gently fold the marshmallow creme into the frosting.
Adapted from Allrecipes.com
http://iambaker.net/marshmallow-buttercream/
http://iambaker.net
Dont be afraid by all that butter in there.  I know I was before I tried it!  But with the addition of the almond extract it truly is delicious.
This buttercream lends itself so well to all varieties of sandwich cookies.  Here is my Neapolitan Spritz Cookies, however it would also be amazing with Peanut Butter cookies or Chocolate Chip Cookies!
And of course, its the perfect frosting for Cake.  This recipe works beautifully for one 2-layer cake, like this Perfect White Cake.  And I think Sweetapolita's Campfire Delight Cake would be a fun place to try it out!
Enjoy!