I put together a list of the Top 10 After School Snacks that my kids can't get enough of! Having five kids each with their own different palette and preferences, I know which treats will be loved by all of them, and I am sure your kids too!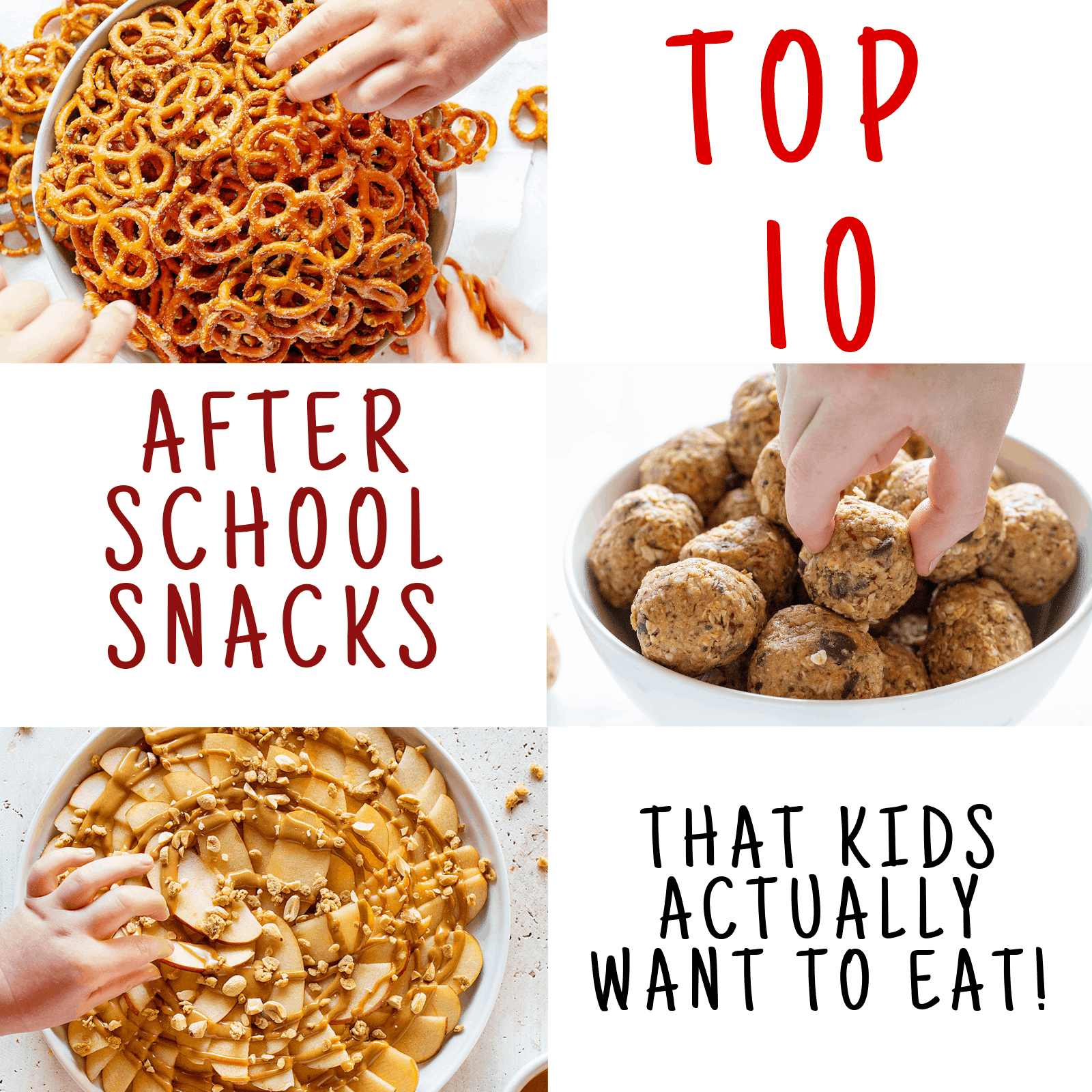 After School Snacks
When I think about all the kids rushing in the door after a day of school I want to know that there is something easy, as healthy as possible, and not too filling available. These recipes all have one (or more) of those components and are something I can either prep ahead of time or whip up really fast! The best part about all of these treats is that they are recipes I don't mind the kids eating before dinner. Well, except for the puppy chow. Maybe we save that one for Fridays! 🙂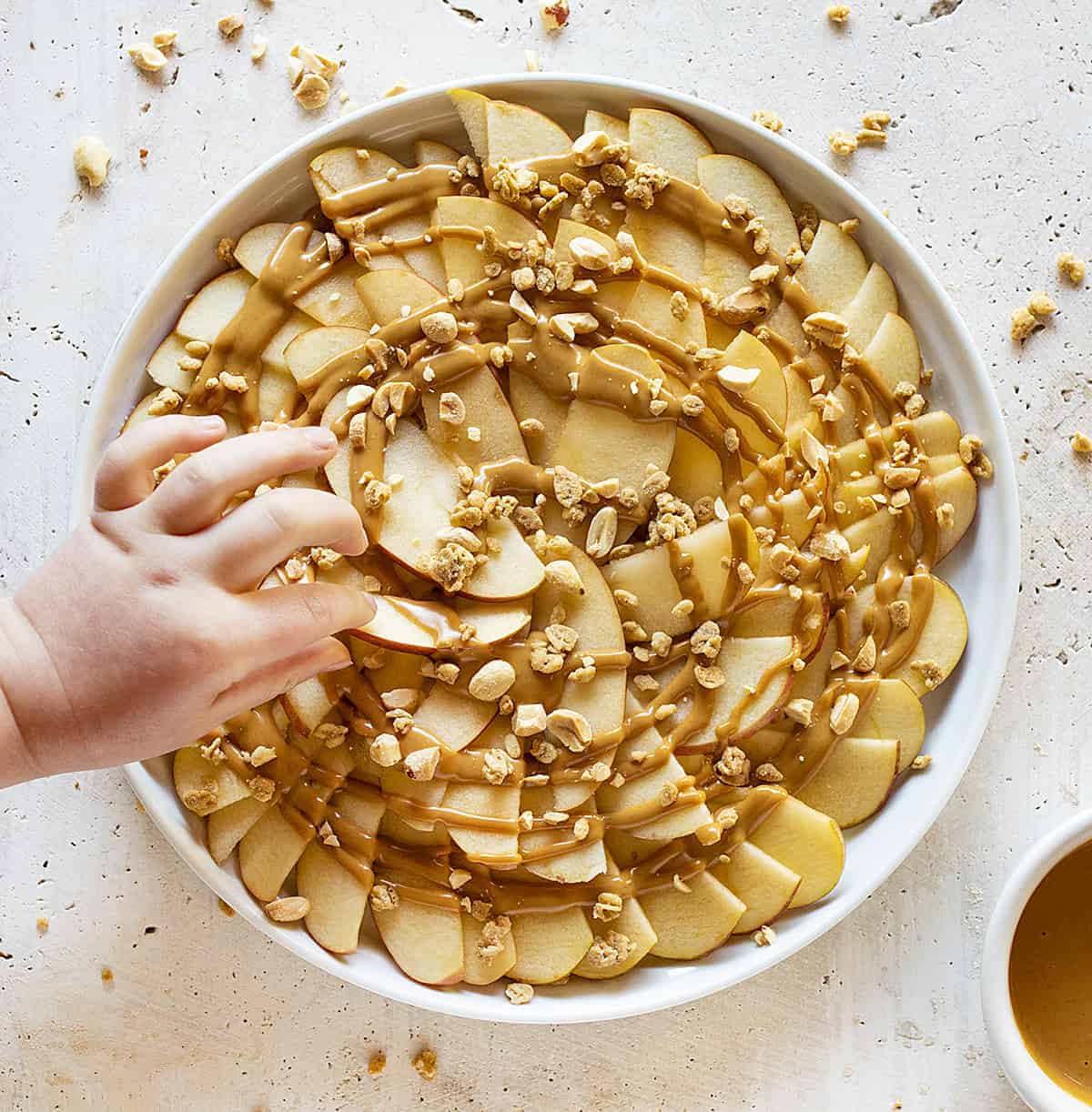 Ready in: 5 minutes
Apple Nachos with Peanut Butter… the perfect after school snack! Thinly sliced apples are smothered in a warm peanut butter sauce and topped with sweetened granola and peanuts for a treat your kids will love!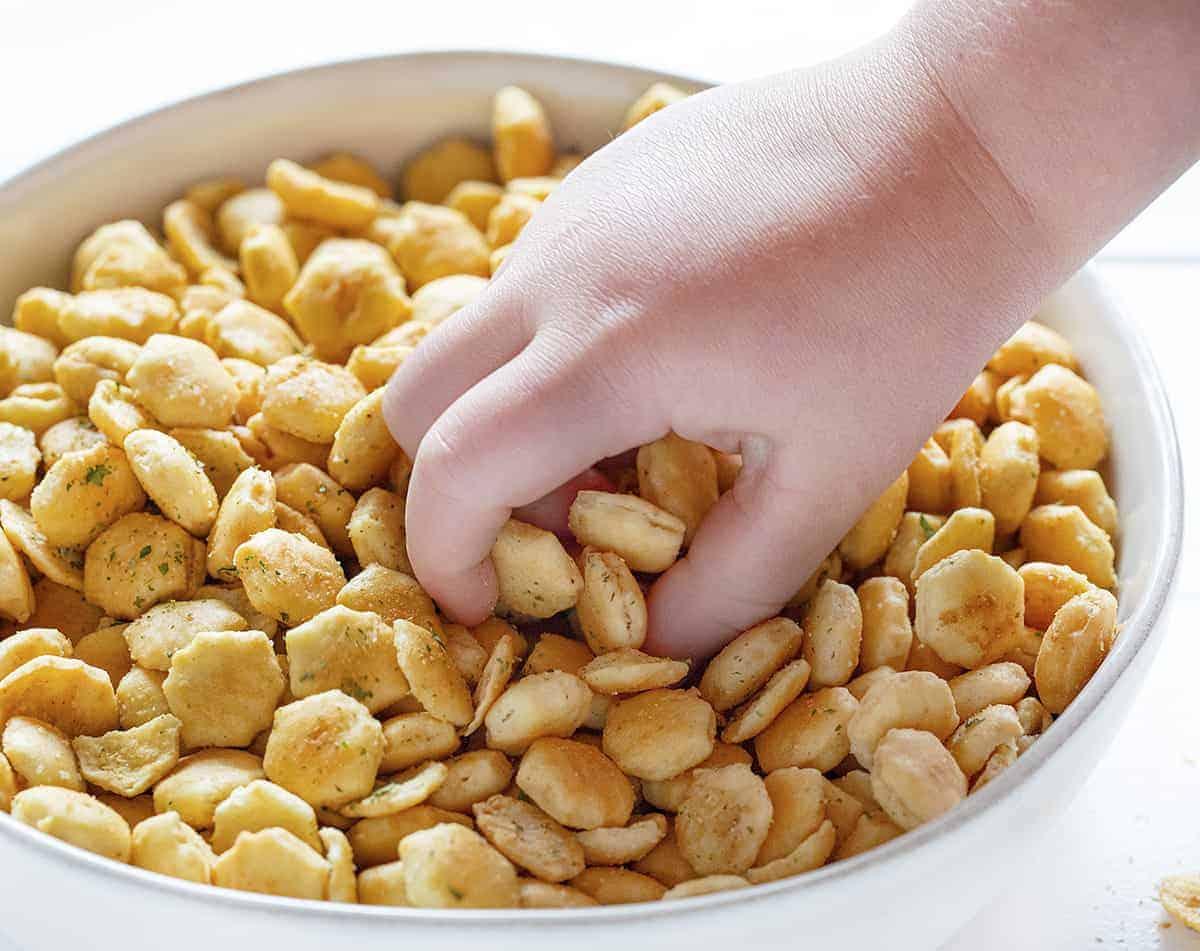 Ready in: 30 minutes
Seasoned Oyster Crackers, the king of the after school snack. This simple, yet flavor-packed recipe is perfect for feeding the hungry kids after a long and tiring day at school. Just have a bowl on the table when they walk through the door and your snacking problems are solved!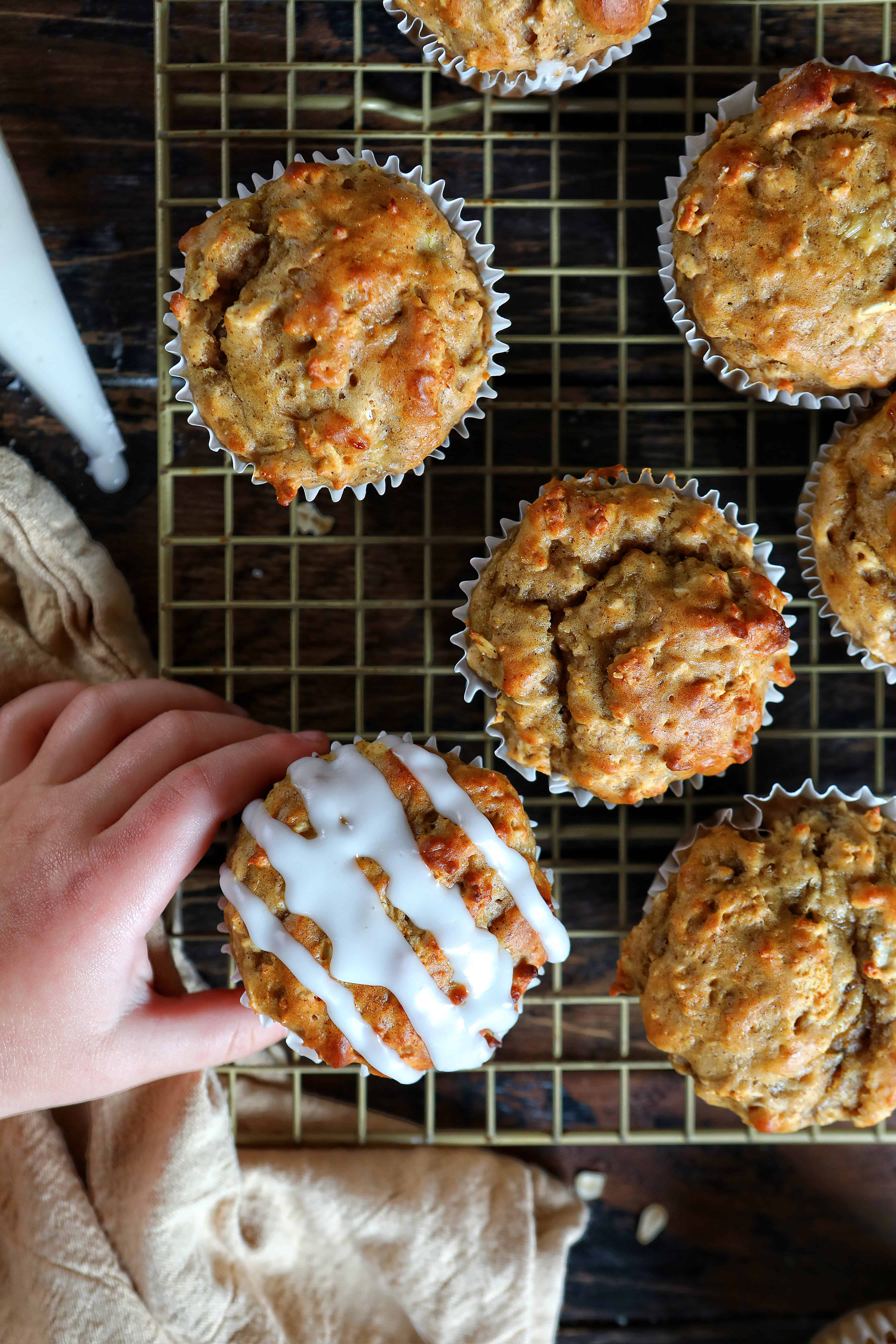 Ready in: 25 minutes
These crazy easy Peanut Butter Banana Muffins are the perfect back-to-school snack! Healthy enough for a quick morning breakfast or you can add the glaze and make it a fun after school treat! The best part about these muffins is that there is a ton of flavor but NO added sugar!! Perfect for breakfast too!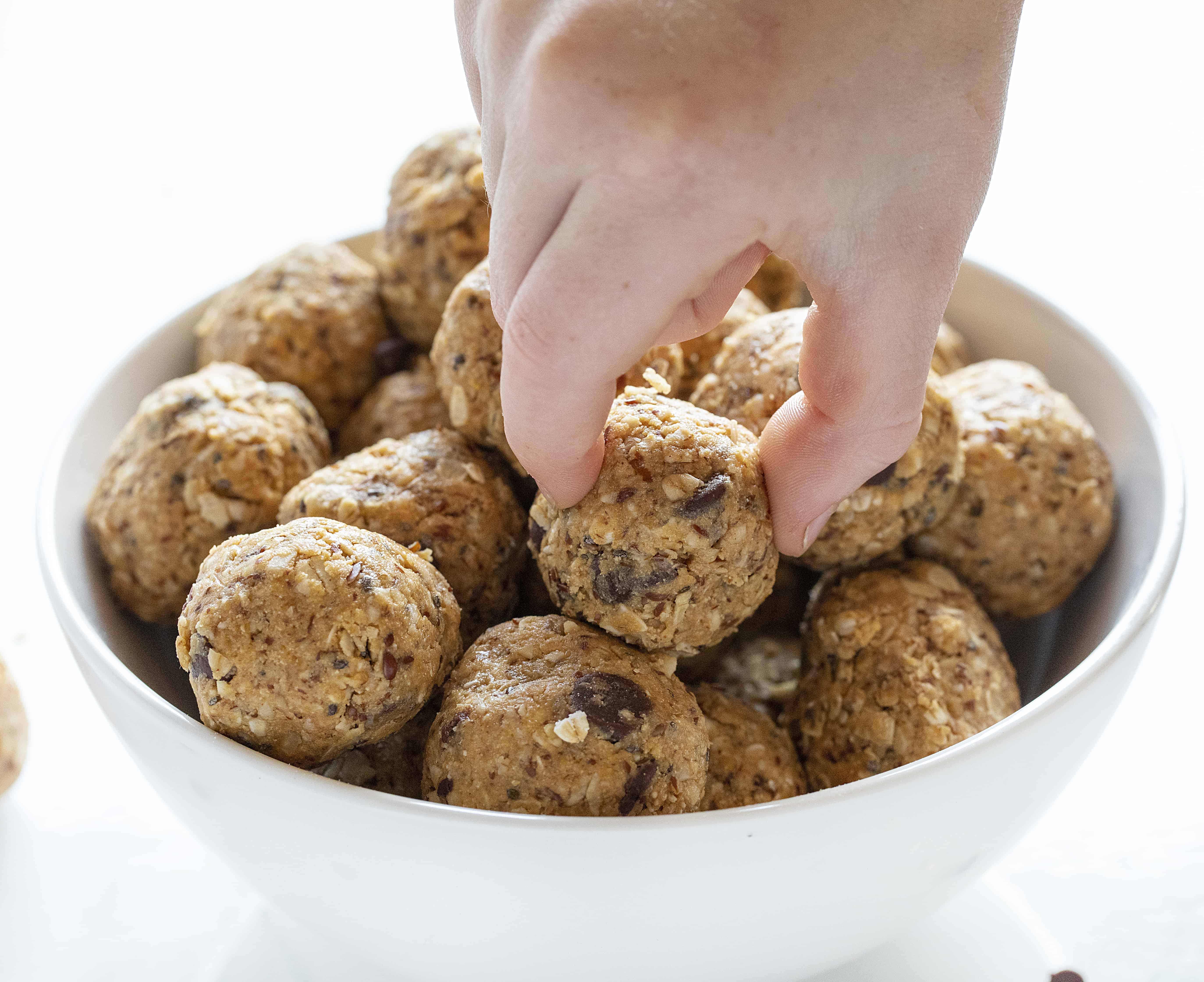 Ready in: 1 hour 25 minutes (1-hour chilling time)
Energy bites are little bite-sized snacks that taste great but have a little something extra. These little treats are packed with so much protein, it will fill you up without that dragging full feeling. Best yet, they are easy to make and store naturally in your freezer for an easy grab and go snack! I was a bit shocked at just how much my kids love this healthy snack but thankful that they do!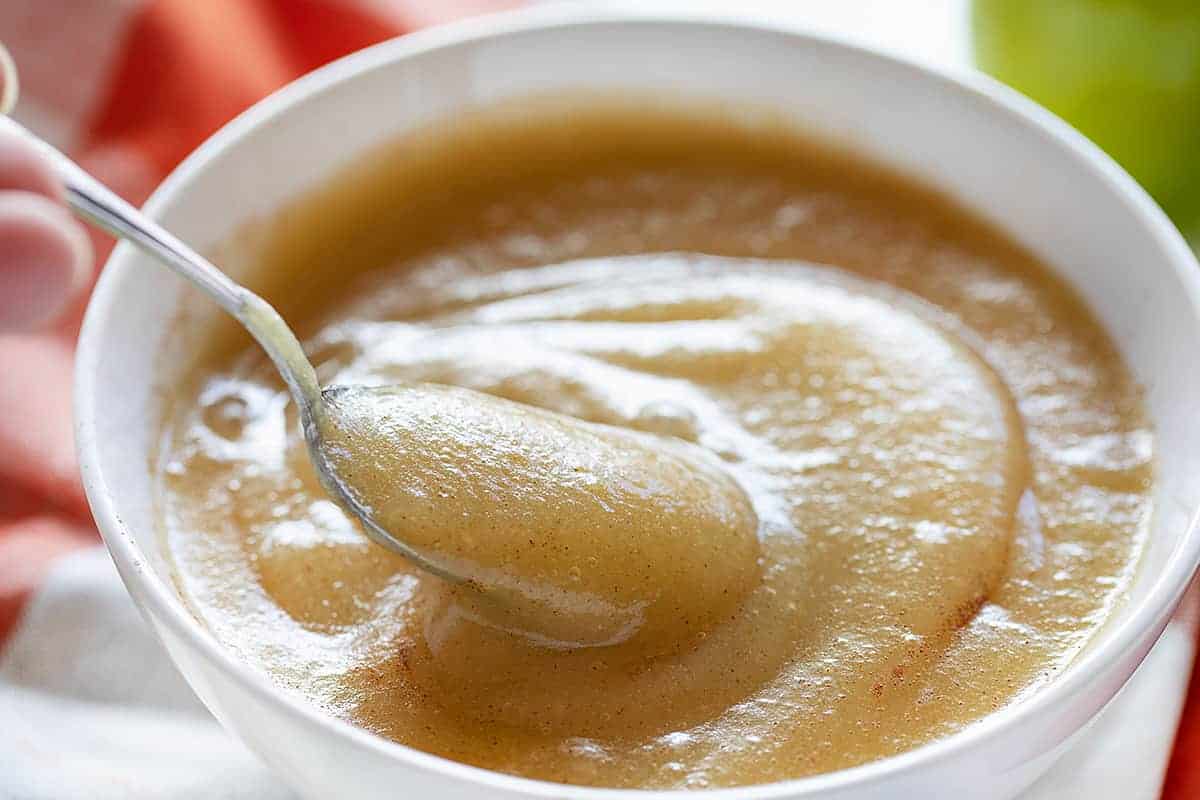 Ready in: 30 minutes
Homemade Apple Sauce is perfect for when you are craving a delicious and healthy sweet treat! When the kids come home from school begging for a snack, you can bet this easy recipe will fit the bill. Did you know that homemade Apple Sauce can supply up to 80% of your daily Vitamin C? Not to mention that once you make your own homemade batch of apple sauce you can say goodbye to the grocery store!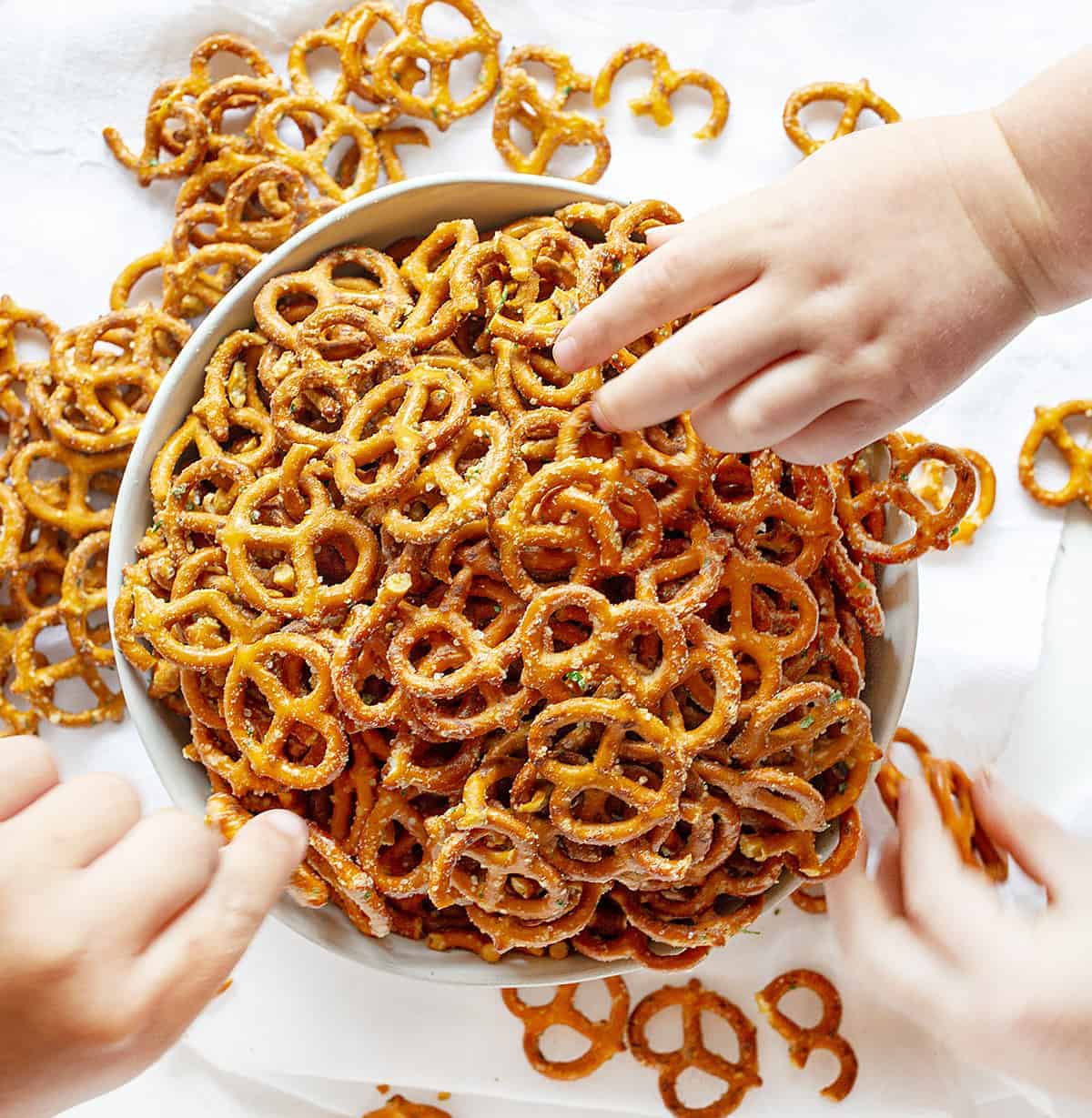 Ready in: 5 minutes
Ranch Pretzels are the perfect after school snack for the hungry kiddos. This delicious and light snack is ready in under 5 minutes and only requires 4 simple ingredients! You might be wondering… why don't I just buy some ranch-flavored pretzels? Simple answer, these are way better. You will be blown away with the amount of flavor that comes bursting out of these little handheld appetizers. They are the perfect addition for after school, game day, summer picnics, or even a long road trip.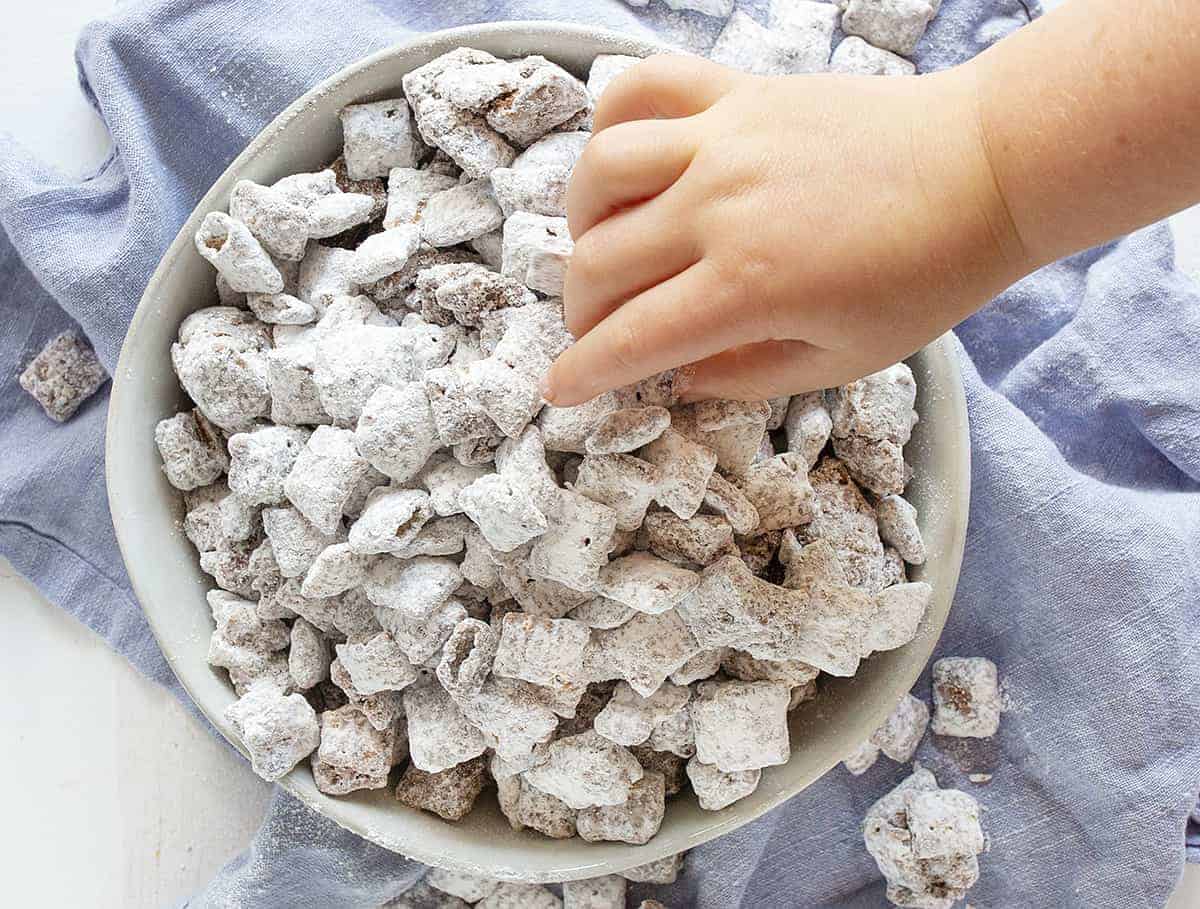 Ready in: 15 minutes
Puppy chow, otherwise known as "Muddy Buddies" is a simple 4 ingredient treat that is ready in just a few short minutes. The homemade version is SO much better than the store-bought version. Every single bite is filled with an amazing combination of peanut butter, chocolate, and powdered sugar. Arguably this is the sugariest treat on the list, but a little indulgence is sometimes needed when the kids have had a long day or just need a little snack made with love! MOM TIP: Pop them into individual baggies so you can control portion size!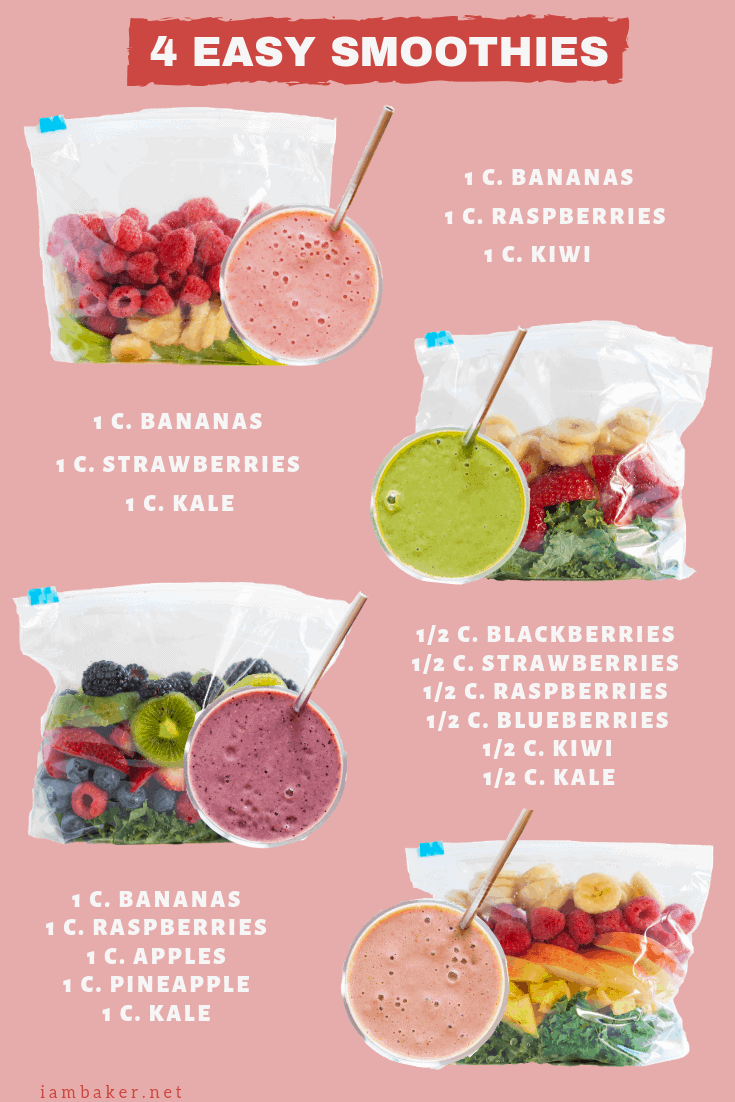 Ready in: 5 minutes
The best part about this is that you assemble and freeze all of the ingredients ahead of time. That means the kids can come home, grab a bag from the freezer, and whip up a healthy, delicious, and satisfying drink in just a couple minutes! Customize them to fit your kids' tastes or just use the tried & tested recipes I share. No matter how you make them, these smoothies are sure to make every kid happy!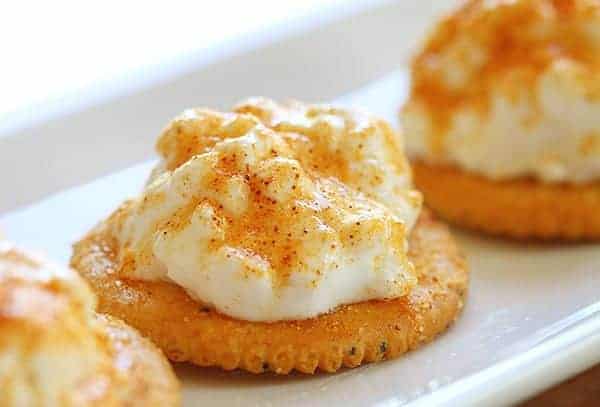 Ready in: 5 minutes
I am sure you could add 101 different things to this, but we love this simple 3-ingredient version. Every afternoon when the kids get home from school I am struggling to come up with easy snacks that everyone likes, that they can make themselves, and that isn't loaded with sugar. This one fits the bill!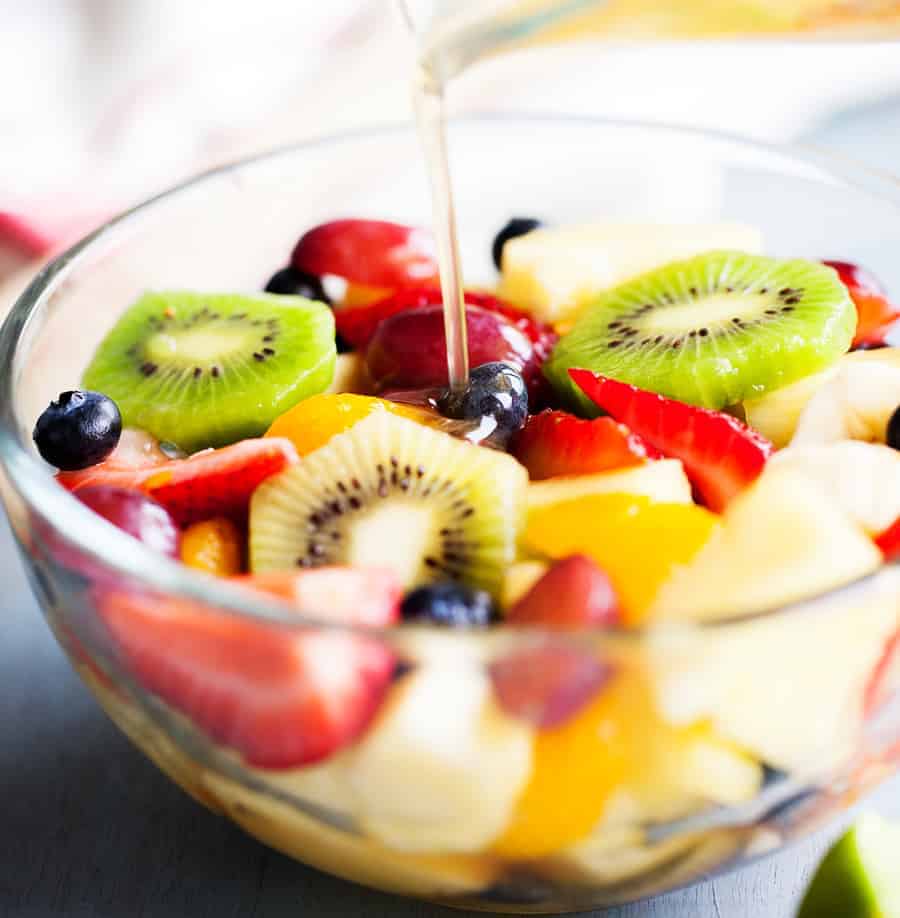 Ready in: 25 minutes
The colorful medley of fresh fruit like kiwis, blueberries, grapes, pineapple, mandarin oranges, strawberries, and bananas makes this Rainbow Fruit Salad the perfect spring and summer side or snack. With a drizzle of the sweet and sour honey-lime dressing, this healthy salad transforms into nature's candy. You'll have trouble getting your kids to stop!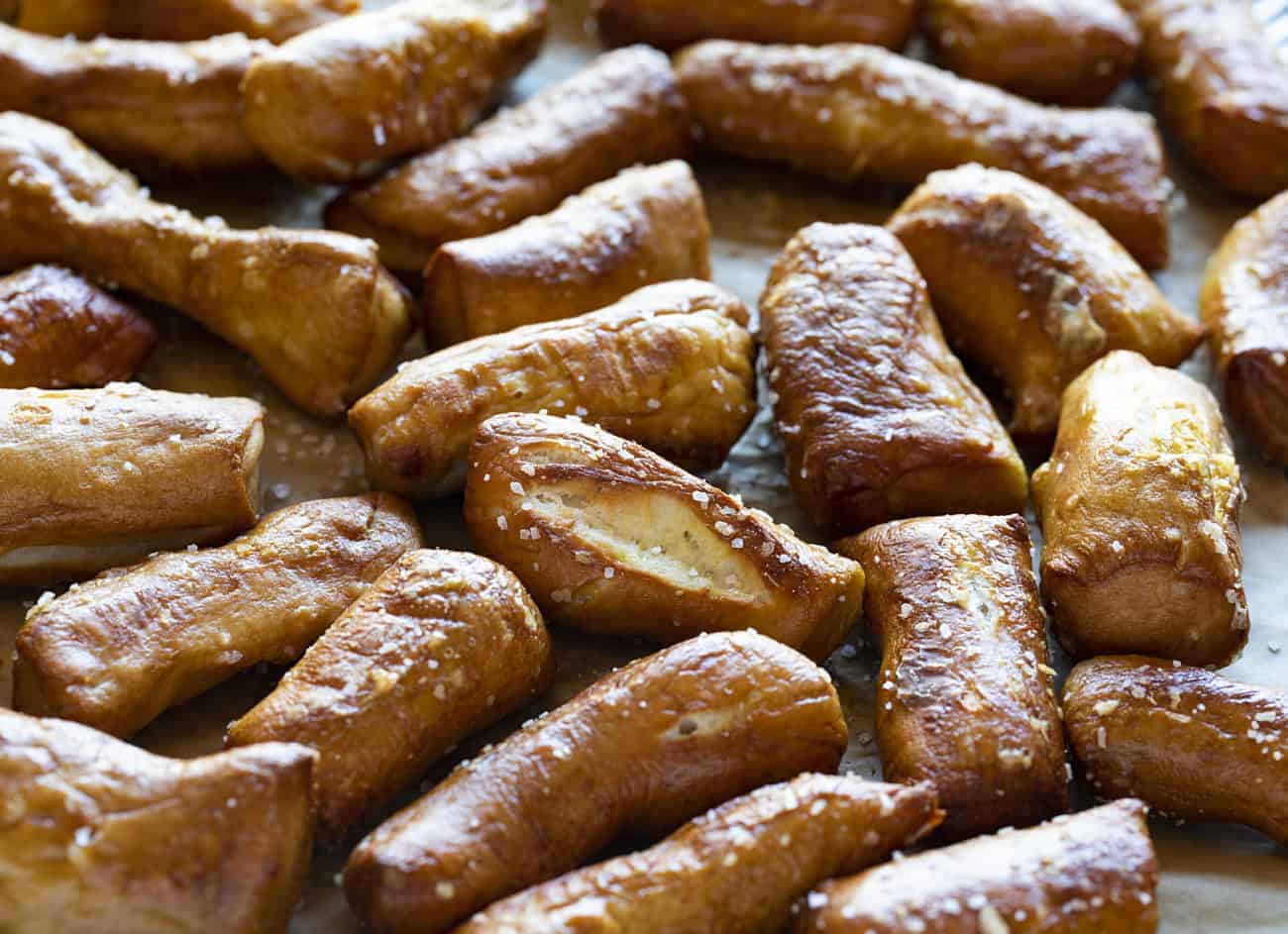 Ready in: 40 minutes
Whip these up on Sunday (it's only about 30 minutes!) and let the kids enjoy them throughout the week. They are the perfect snack! Soft pretzels coated with sea salt for a subtle crunch, these little bite-sized treats will fly off the table, especially if you serve them up with a side of chicken cheese dip or homemade ranch dressing!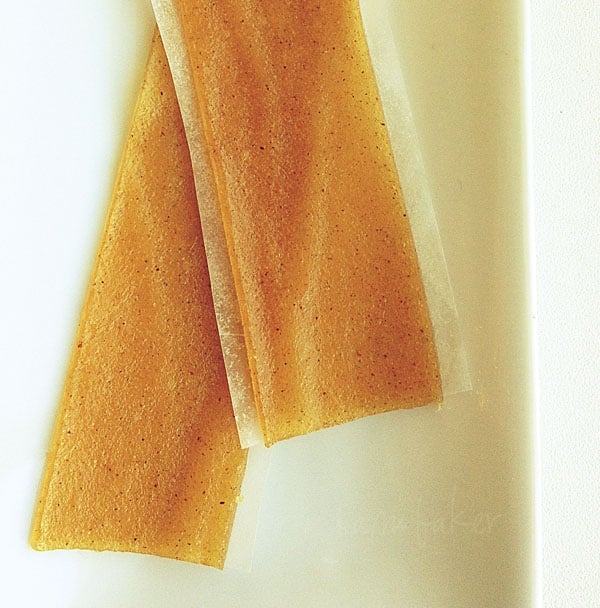 Ready in: 6-7 hours, drying time (Make-ahead for quick snacks)
This was my very first attempt at making any time of fruit leather and I am officially hooked. It really is as easy as everyone has said, and I love being able to trust what my kids are eating. It's an added bonus that if you use very ripe fruit, no fruit has to go to waste!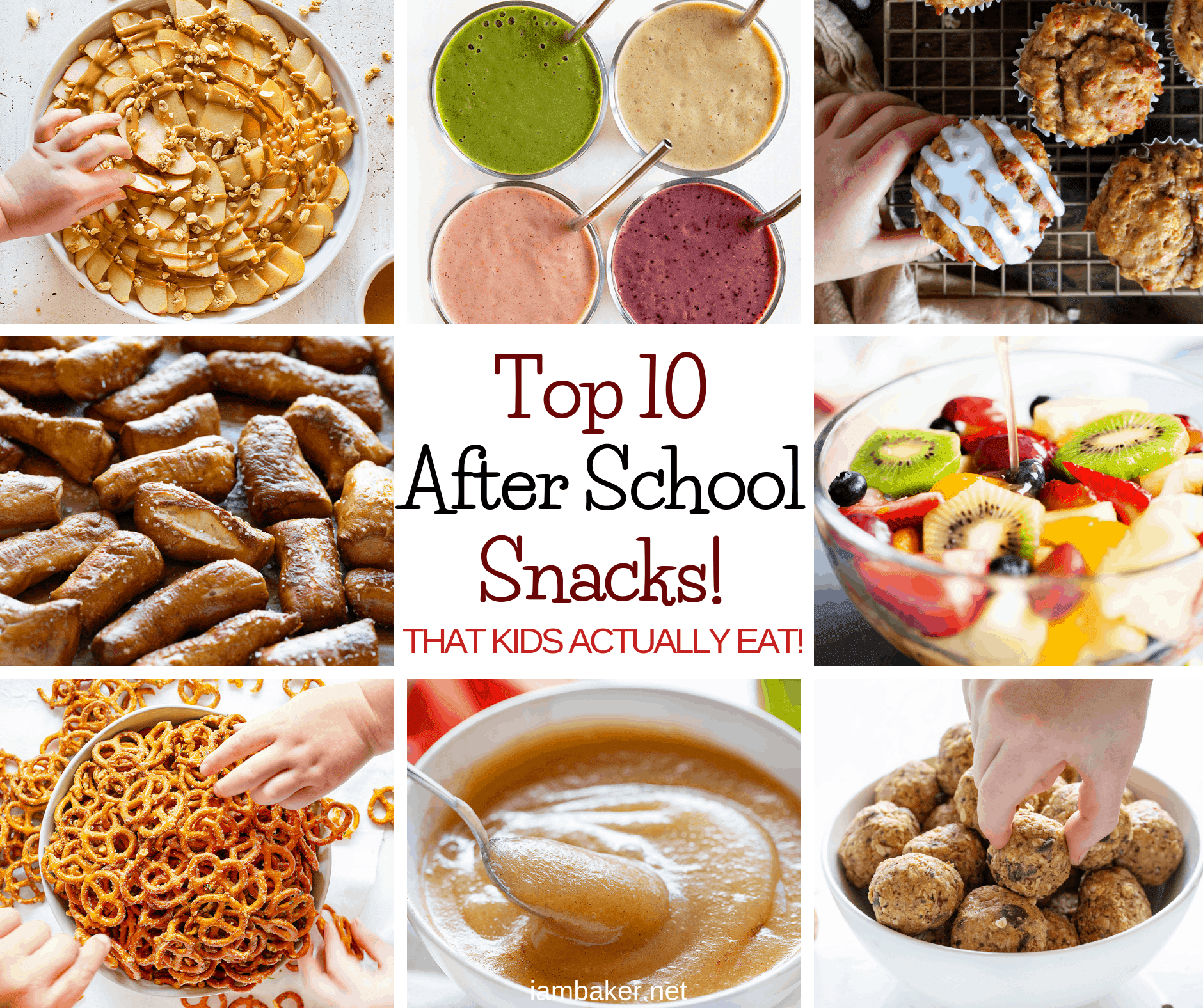 HAPPY BACK TO SCHOOL!