In the spirit of experimentation, I have been trying out various dessert recipes. Trying new things is something I am making a conscious effort to do more of here at i am baker. (So if you have requests, do let me know!)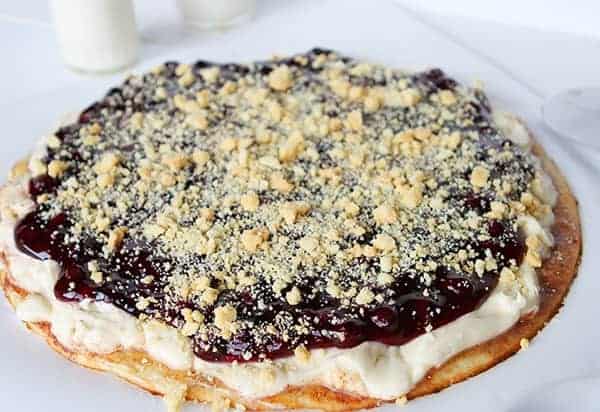 You may have noticed the change, maybe not. In the last three weeks I have posted considerably more. This is completely unlike me, as I used to post once a week or less. But I love the challenge and the new personal goals that have been established.
There are some really positive changes happening around here and I am truly excited where it's leading me. I hope you will consider coming along for the ride! It is definitely more fun with you!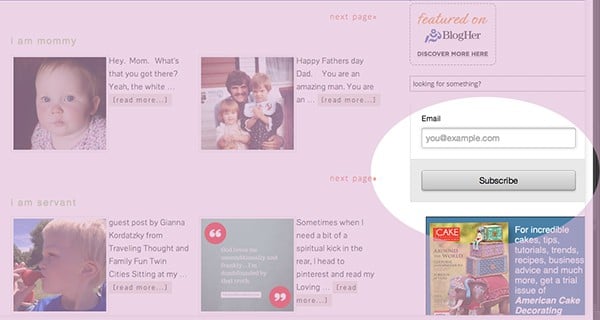 I get asked on Facebook and Google+, "How can I get emails when you post?" Here is the easiest way to do that… simply locate this box on the right hand side of my blog and enter your email address.
It is by far the best way to know when I am updating and to be the first to get access to some pretty fun desserts!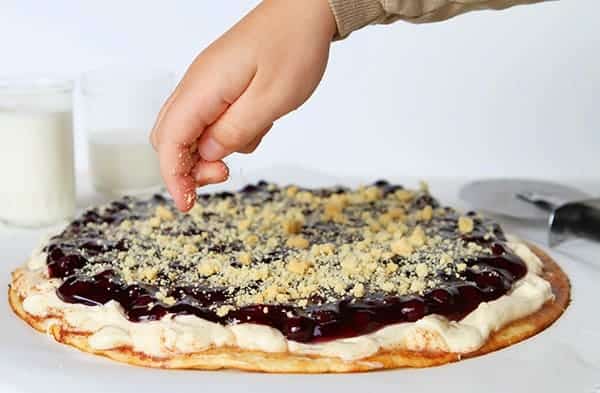 Back to dessert pizza. One of the best things about this is the shortbread cookie crumble on top of the pizza. I asked my sweet Parker if he would help out and he was happy to lend a hand.
Ha! I seriously need to stop laughing at my own jokes. That or just keep on laughing.
I think I will choose laughing. It's helps you lose weight right? And after this pizza that is a good thing.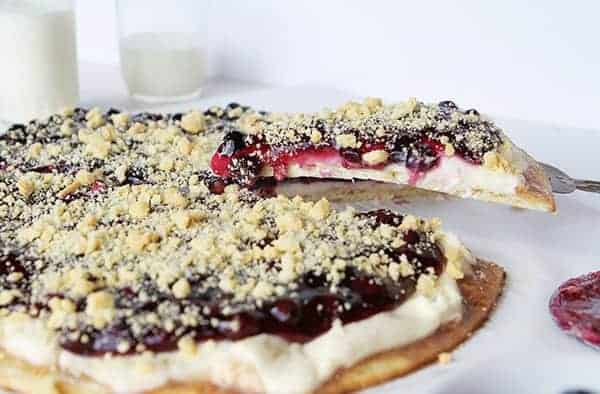 So this is a layer of cinnamon and sugar pizza, a cream cheese layer, a blueberry pie filling layer, then shortbread crumbles.
Not too shabby eh?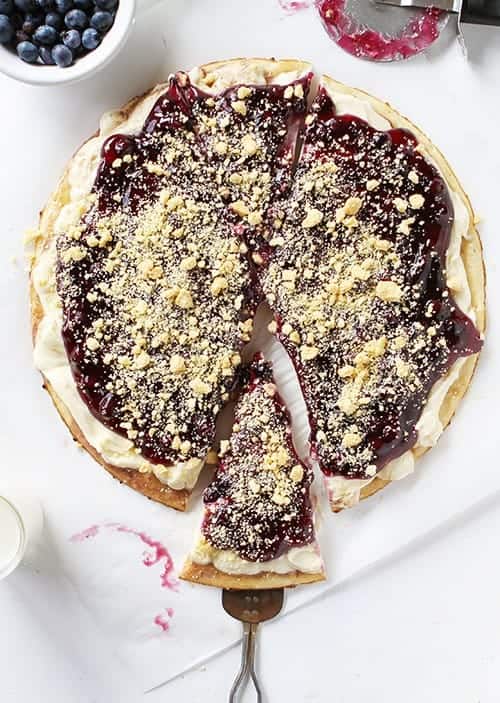 These four pieces look about right. The kids can split the small ones. 😉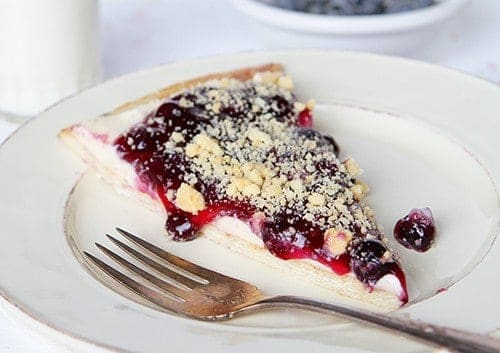 I know I have a fork in the picture, but in my defense, I took the picture before actually trying the pizza. Once I actually had a bite, it was immediately apparent that this was a job for the ole hands. No utensils needed!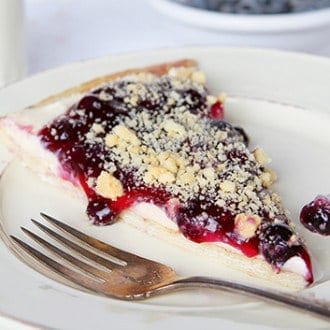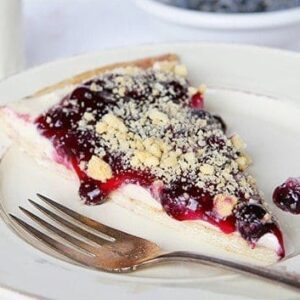 Blueberry Dessert Pizza
In the spirit of experimentation, I have been trying out various dessert recipes. Trying new things is something I am making a conscious effort to do more of here at i am baker. (So if you have requests, do let me know!)

Keyword:
Blueberry Dessert Pizza
Ingredients
1 12

" thin pizza crust

pre-made

1

can

21 oz. blueberry pie filling

2

tbsp.

brown sugar

3/4

c

powdered sugar

1

tsp.

vanilla

1/2

c

butter

softened

1

pkg

8 oz. cream cheese, softened

1/4

tsp.

cinnamon

2

tbsp.

butter

melted

1

c

crushed shortbread cookies
Instructions
Heat oven to 350.

Mix 2 tablespoons of melted butter with cinnamon and brush over the entire pizza crust.

Bake crust for about 5 minutes or until crust is golden brown, then allow crust to cool.

In a stand mixer, blend together cream cheese, softened butter and vanilla until light and fluffy.

Add powdered sugar and brown sugar and mix well.

Carefully spread cream cheese mixture evenly over pizza crust.

Add an even layer of blueberry filling.

Generously sprinkle top of pizza with crushed shortbread cookies. (I use Walkers and used 6 round cookies)

Serve cool.

(Contrary to my pictures, no forks needed!)