Making a delicious and good-for-you breakfast is the best way to start any day. This amazing broccoli, mushroom, and cheese strata is sublime!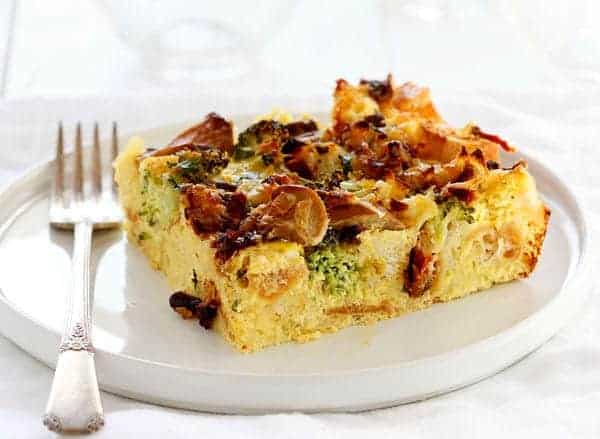 There are few things I enjoy more in this world than a hot, delicious breakfast. Living on a homestead and raising chickens has ensured us on one thing… we always have eggs. Incredible beautiful and flavorful eggs. (The flavor comes from their diet… free range eggs are the tastiest in my humble opinion!)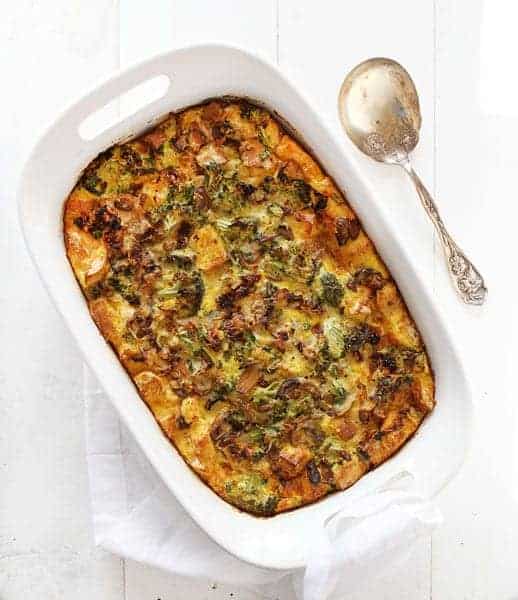 Add to it the fact that the garden yields some pretty awesome veggies and you have one of those breakfasts that you are sure God intended.
Sidenote: In my spare time (ha!) I want to learn more about mushrooms; which ones are safe to eat and can be used in cooking. We have so many varieties around our homestead I can't help but feel like it's an overlooked food source!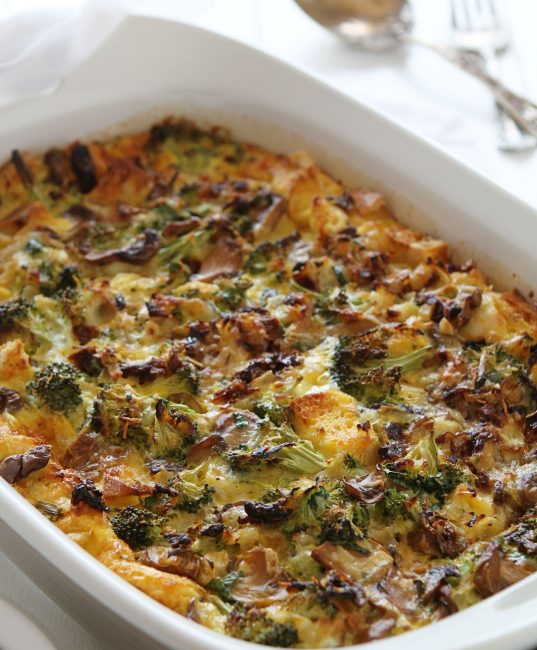 Tips for Success:
This is an overnight recipe or one that needs to be prepared ahead of time. I love this option for the holidays and it is one less step for me to do in the morning!
Swapping out your favorite ingredients and seasonings is totally acceptable here. In fact, it's in encouraged! Try it with salmon, taco meat, corn, bacon or even a fabulous cheese. The sky is the limit.
Make sure your bread is hard or even stale and that the crusts are not removed. (Using fresh bread will result in a soggy strata.) If you are in a time crunch you can "toast" the bread in the oven. You can also leave it out (exposed to air) overnight.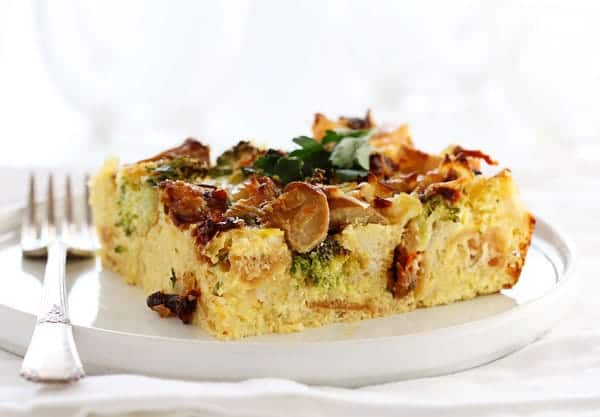 This eggbake is the perfect breakfast to serve to guests. They will rave and beg you for the recipe!