You could liken my cake stand addiction to that of Imelda Marco's shoe collection.  I have an entire room in our home full of cake stands.
I don't say that to brag nor to encourage anyone else to delve into a sometimes costly and hard to organize addiction!  (Cake stands are clunky.  #truth) I just want you to know that when it comes to cake stands, I know what I am talking about.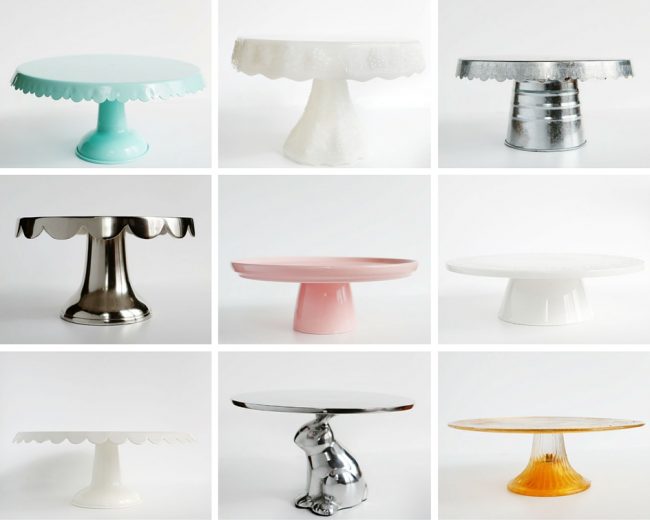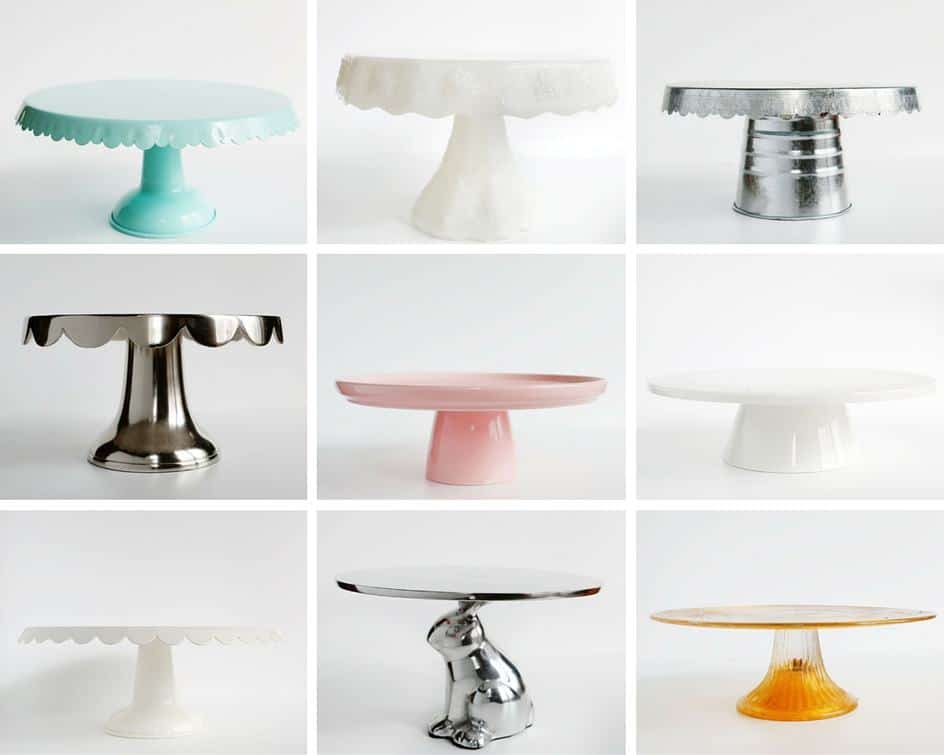 Today I am going to tell you two important things.
The first is what makes a good cake stand and the second is where do you get a good cake stand.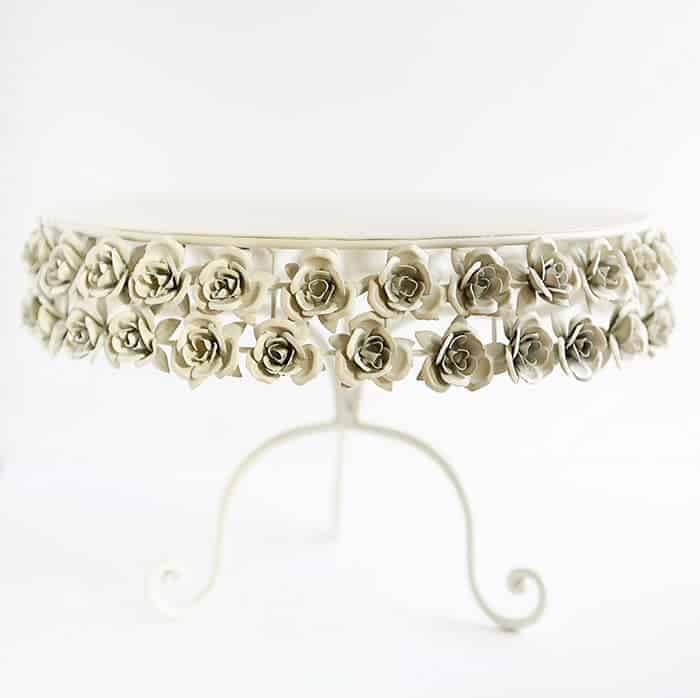 This was purchased at a specialty shop in Blaine, MN. The owner did not want to part with and I had to pay a LOT more I would normally spend! I used it for my Rainbow Birthday Cake.
The perfect cake stand should: (for the record, I also love the exceptions to all these rules, but for the average daily use, these rules apply)
Has no lip on the edge.
Is about 3 inches tall.
Is white or glass.
Is completely flat, not bowing in at the center. (you would be surprised how many do that!)
If the cake stand has a lip, is too tall, bows in the center, or is an odd color/design, I typically will NOT buy it. (there are always exceptions though…) *wink*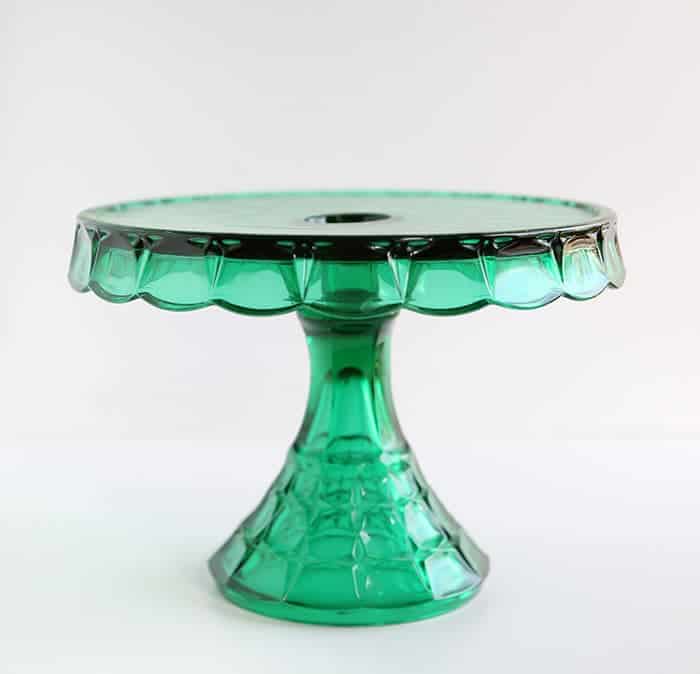 This one has a deep indentation in the center that can be a pain! But it is so darn beautiful in that emerald tone I make an exception or use a cake board.
This was purchased at an antique store in Stillwater, MN. Arguably some of the BEST cake stand shopping I have ever done is in Stillwater.
Thrift stores are excellent for finding unique cake stands. Antique stores are wonderful as well, but you will often spend more.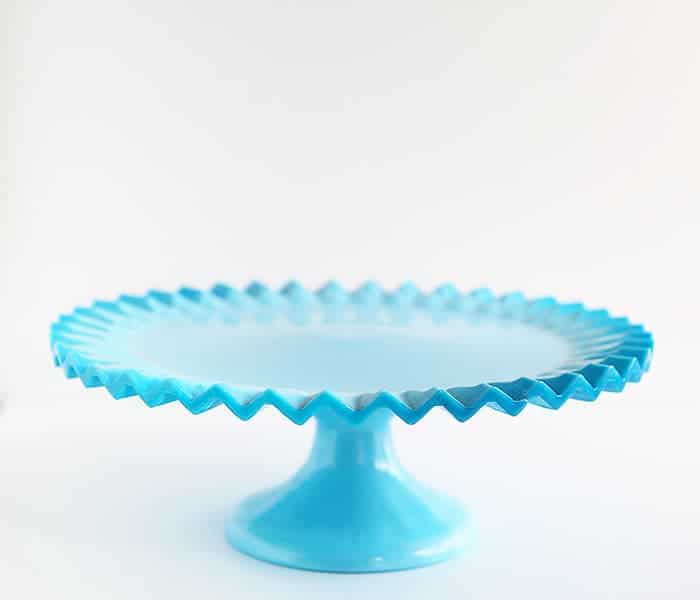 This stand only fits 8-inch cakes or it gets messy. I love pairing with deep dark chocolate creations! I got this one at Homegoods.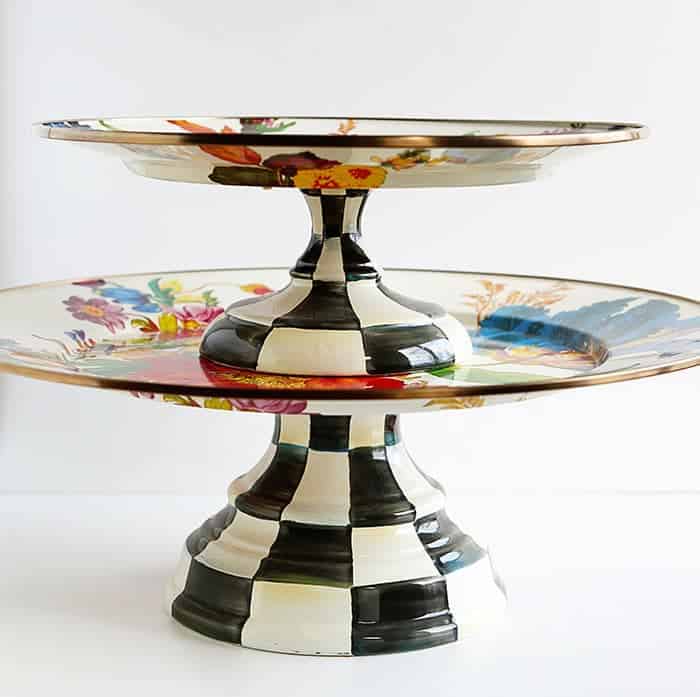 I actually have the whole set of these… plates, cups, tea pot, cookie jar, etc. It's one of the most coveted pieces of the collection! (McKenzie Childs)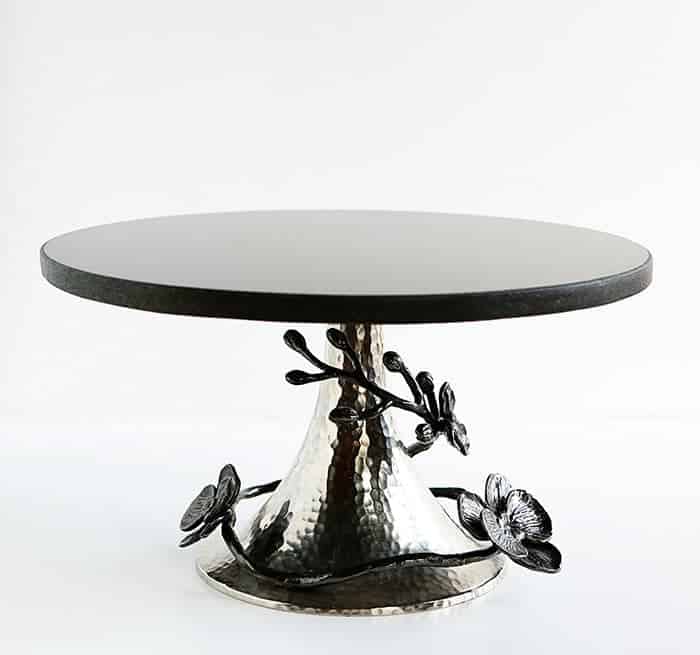 More like art than a cake stand! Just stunning. I actually made a cake to match the stand!!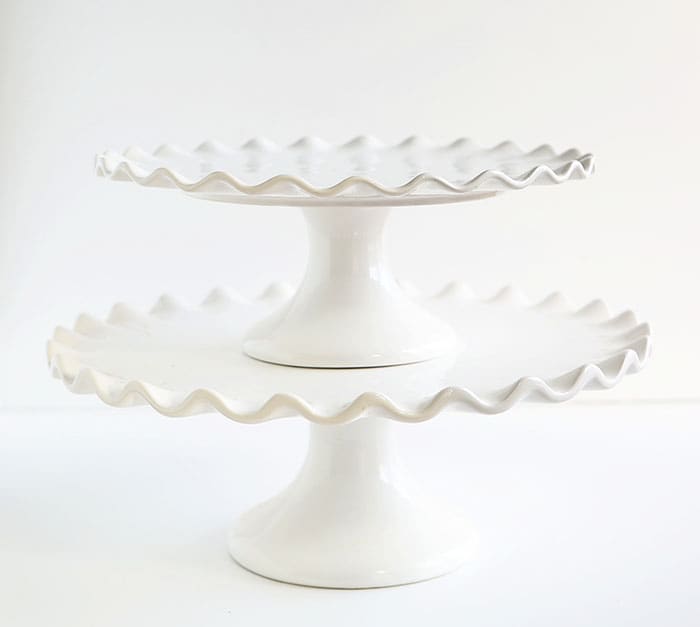 Anytime I can find cake stands that come in multiple sizes I am sold! There is another mini frilly stand that goes with this pair, but is currently being used to hold earings. 🙂
These were purchased at TJMaxx and I saw them in pink and blue at Marshall's. (same company I believe)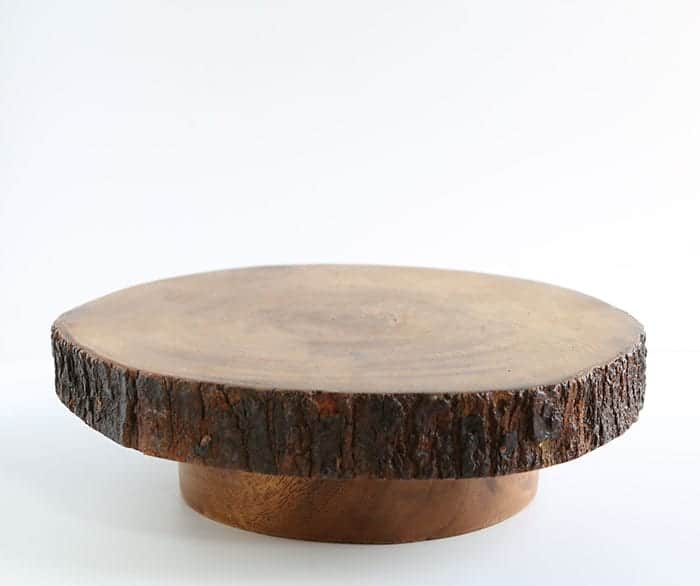 The only thing I don't like about this is that it's fake. I am currently trying to convince my husband to make me one from the wood on our property! 🙂
I got this at Michael's. It was actually being sold as a candle holder! Sometimes it is good to think outside the box!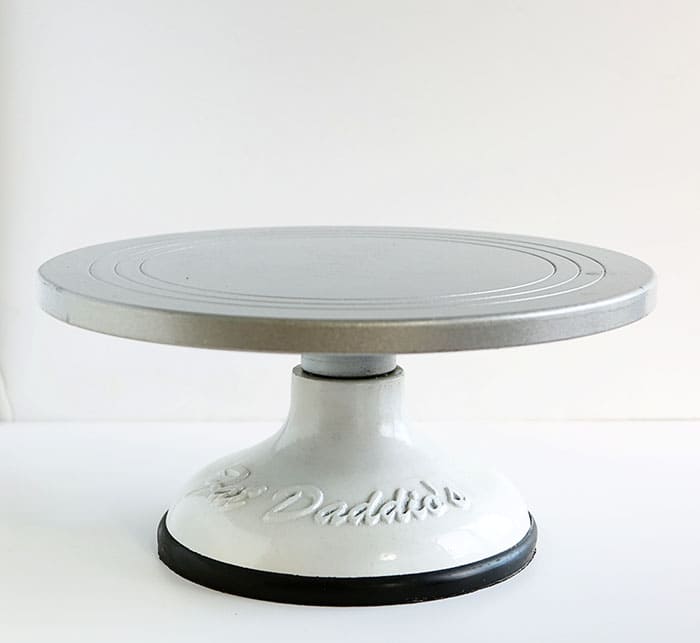 This is not your typical cake stand… mostly because it is meant to be behind the scenes. But any busy baker will testify… a GOOD rotating cake stand is a LIFE SAVER!! This one weighs the same as a boat anchor, but I bigpuffyheart love it and it truly makes my collection complete.
Found at Fat Daddio's.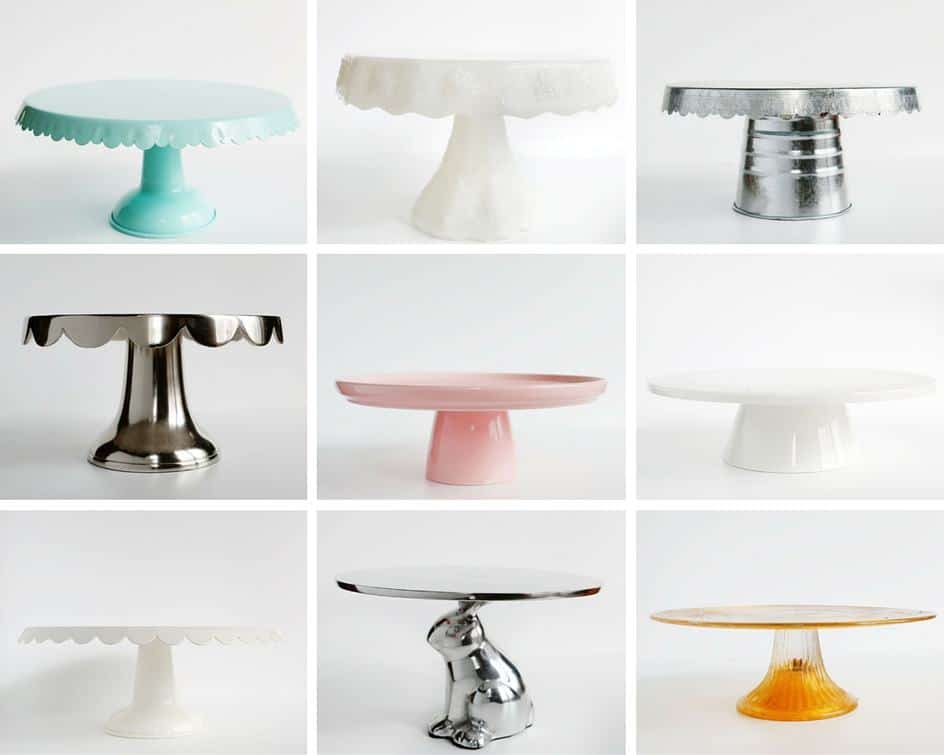 You can see where I store my cake stands here: Cake Stand Closet