This cake is completely inspired by candy corn.  But not the  regular candy corn, Brach's Indian Corn.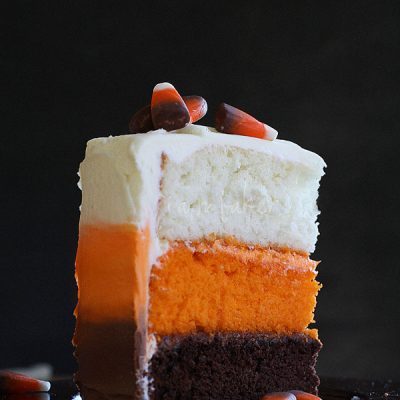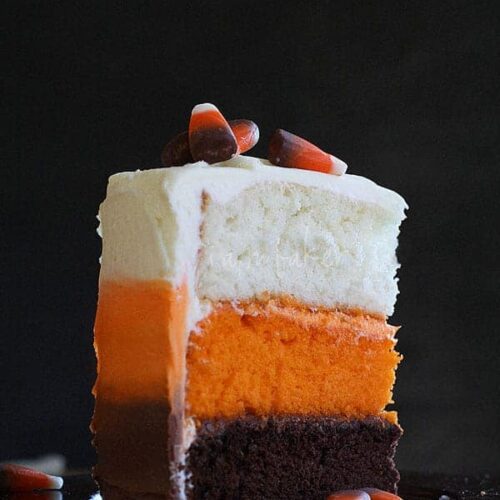 Candy Corn Cake
This cake is completely inspired by candy corn. But not the regular candy corn, Brach's Indian Corn.
Ingredients
1

box white cake mix

1

box chocolate cake mix

3

containers white frosting

or three cups

1

container chocolate frosting

or 1 cup

Optional: Orange extract
Instructions
Bake chocolate cake in 8in round cake pan. One cake will be used, so you can wrap the other 8in round cake and place in freezer.

For the white and orange layers, simply prepare white cake batter as you normally would. Divide batter in half and tint one half orange. (Add orange extract if you wish)

Bake white cake batter in 8in cake pan and bake orange cake batter in 8in cake pan.

For frosting, take one container of white frosting and tint it orange. I used gel food coloring and about 4-6 drops.
To assemble cake:
Place chocolate cake on cake stand. Place thin layer of chocolate frosting.

Place orange layer on top and cover in thin layer of orange frosting.

Finally, place white cake on top and cover entire cake in crumb coat.

Decorate as you wish.
Did you make this recipe?
Thank you for making my recipe! You took pictures, right? Well go ahead and post them on Instagram! Be sure to mention me @iambaker and use the hashtag #YouAreBaker.
Have you seen this type of candy corn?  With the chocolate on the bottom?  I found it to be the perfect cake inspiration! (picture below)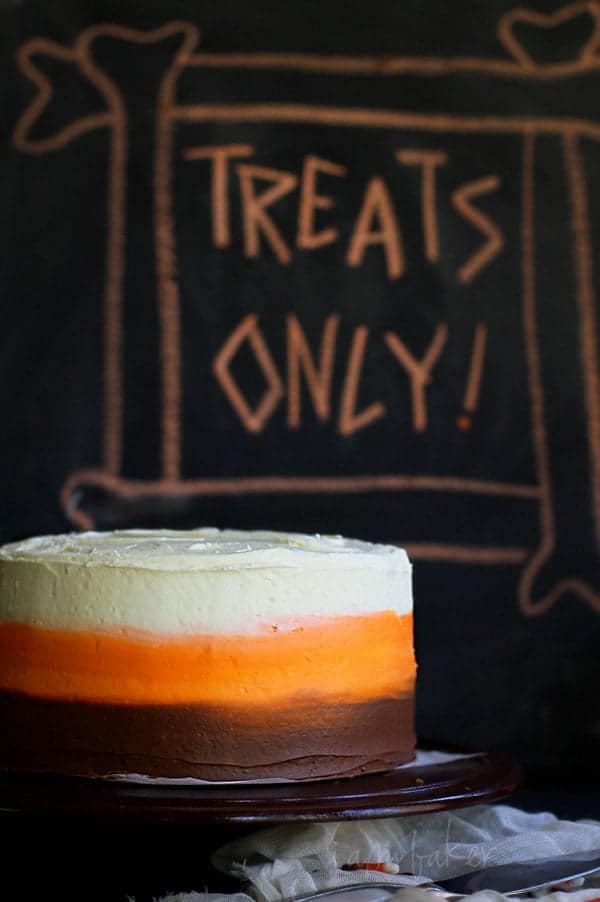 But I went wrong on this cake.  I was in a hurry.  A BIG hurry.  I needed to have this cake done and be out the door in 57 minutes.
So I used all box mixes (which is fine with me!) and canned frosting (horrible mistake).
Something happened.  I sampled the canned frosting and thought it tasted like cardboard.  Even the chocolate.  They were all just awful.  I wouldnt feel comfortable serving this cake to anyone.  Is it just me?  I used to not mind them at all!  (To be fair, I stuck to one brand.  It could have just been that brand.)
I am a huge proponent of supporting  peoples choices in baking… if you want to use canned frosting I would never bat an eye.  Heck, I would support and encourage you for choosing to bake!
But for me, I think this was my very last time.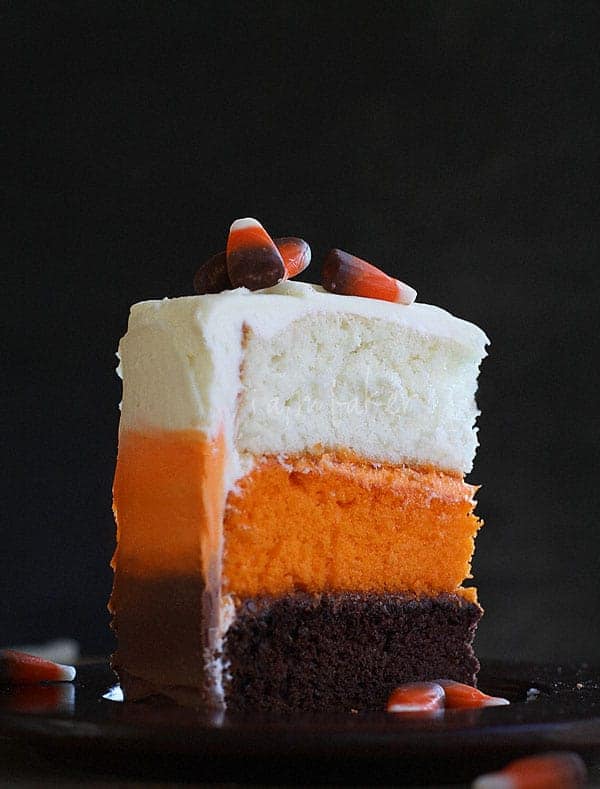 Here are the from-scratch recipes for this cake:
Here is a video of me decorating a cake with the same technique as I used on this Candy Corn Cake.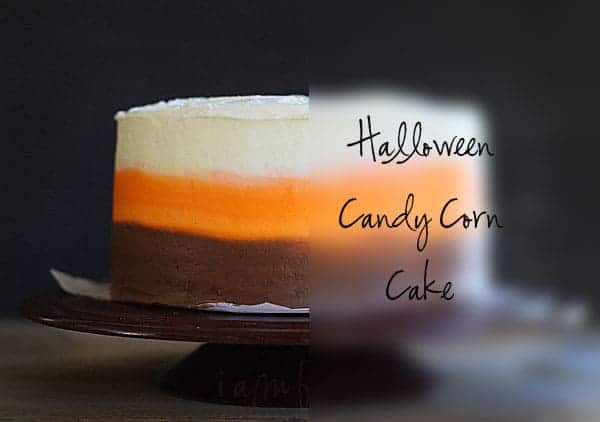 If you like this cake you will love my new book Surprise-Inside Cakes!  (especially the Ombre Cake I share in the book!)