UPDATED: You can find the jars HERE! (Be sure to click on the lower price of $4.75 and not the $9 one!)
Cheesecake in a jar.
I have seen it a million times before, and have loved it each time.
So of course I wanted to try it myself!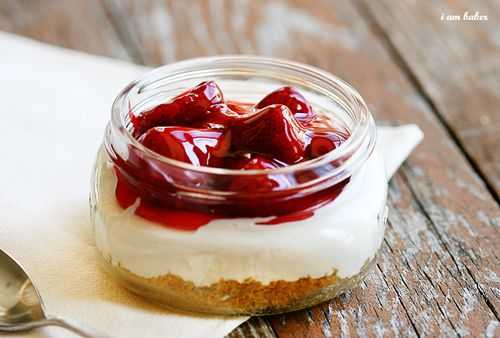 I needed to find a recipe that was no bake but still tasted good.
And that would travel well.
And that I could modify to accommodate any toppings and flavors I wanted.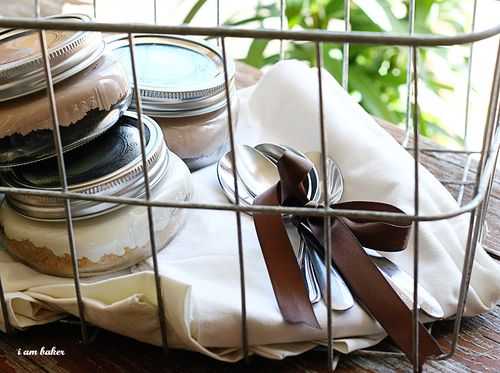 I brought these to a friends house… the gorgeous and brilliant foodie Miss Stephanie.
She is beautiful.  And fun.  And knows everyone and throws these fabulous blogging get togethers in Minnesota.
Now that I think of it, we are basically opposites.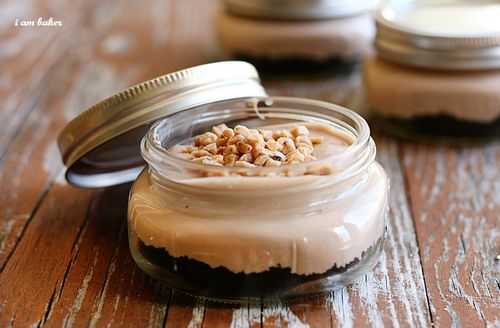 This is chocolate with a Oreo cookie crust.  With a pile of heath chips.  Everything is better with a pile of heath chips, thats what I always say.
And by always I mean never.
I made seven different flavor combinations.
Strawberry Cheesecake
Blueberry Cheesecake
Raspberry Cheesecake
Cherry Cheesecake
Chocolate Heath Cheesecake with Oreo cookie crust
Chocolate Cheesecake with Oreo cookie crust
Cheesecake with Oreo cookie crust
It was easy and fun!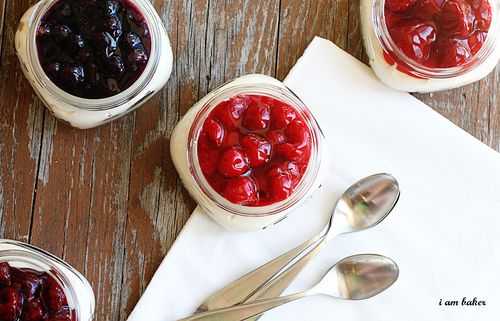 I modified this recipe from Pillsbury for the
And slightly adapted this recipe from AllRecipes for the
Easy peasy!  Hope you are having a great day and have an even better Mothers Day!