Looking for the best desserts to make and share in hot weather? I have got you covered! There are pies, cookies, snacks, cheesecakes, desserts salads, and even mousses! I will rate them from 20 to 1 based on YOUR reviews!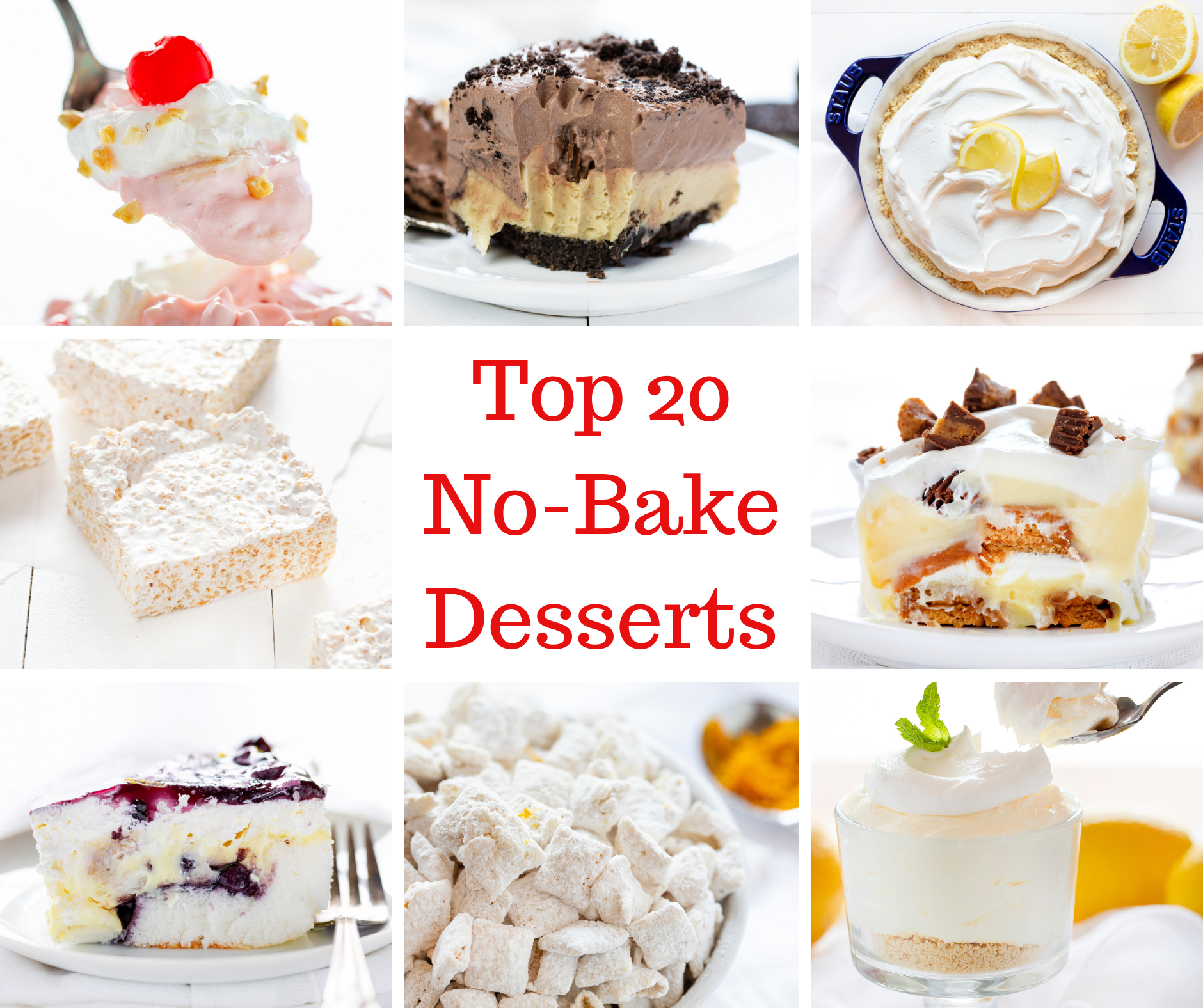 What are "No-Bake Desserts"?
Simply put, at no time will you have to turn on your oven. No heating up the house in hot summer months. No cranking the AC so you can make something delish. Just easy peasy fun!
Ready for the list? Remember, these are rated in order by popularity and end with the MOST POPULAR dessert I have shared this year. All fun, loaded with flavor, and guaranteed to make you the star of the party!
Can you guess what made it into the #1 spot? (Hint: It's been shared 400,000 times and viewed over a million times here! And the feedback is all the same… "the best"!)
Here are the Recipes!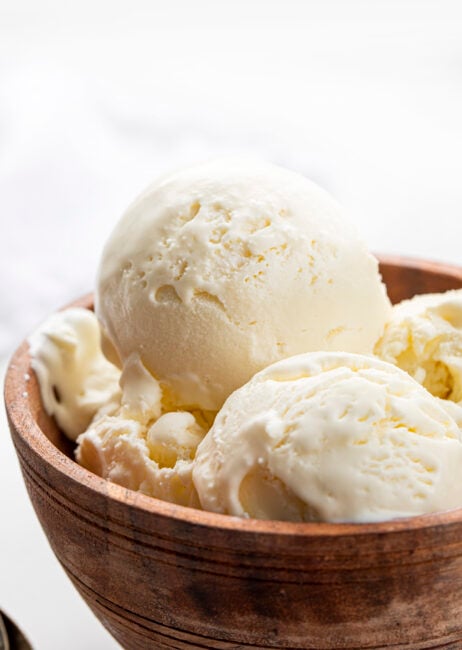 No-Churn Ice Cream is soft and creamy homemade vanilla ice cream made in just a few minutes with no ice cream maker required! This recipe is really, really good. Most taste-testers had no idea that it was not real-deal (ice cream machine) ice cream!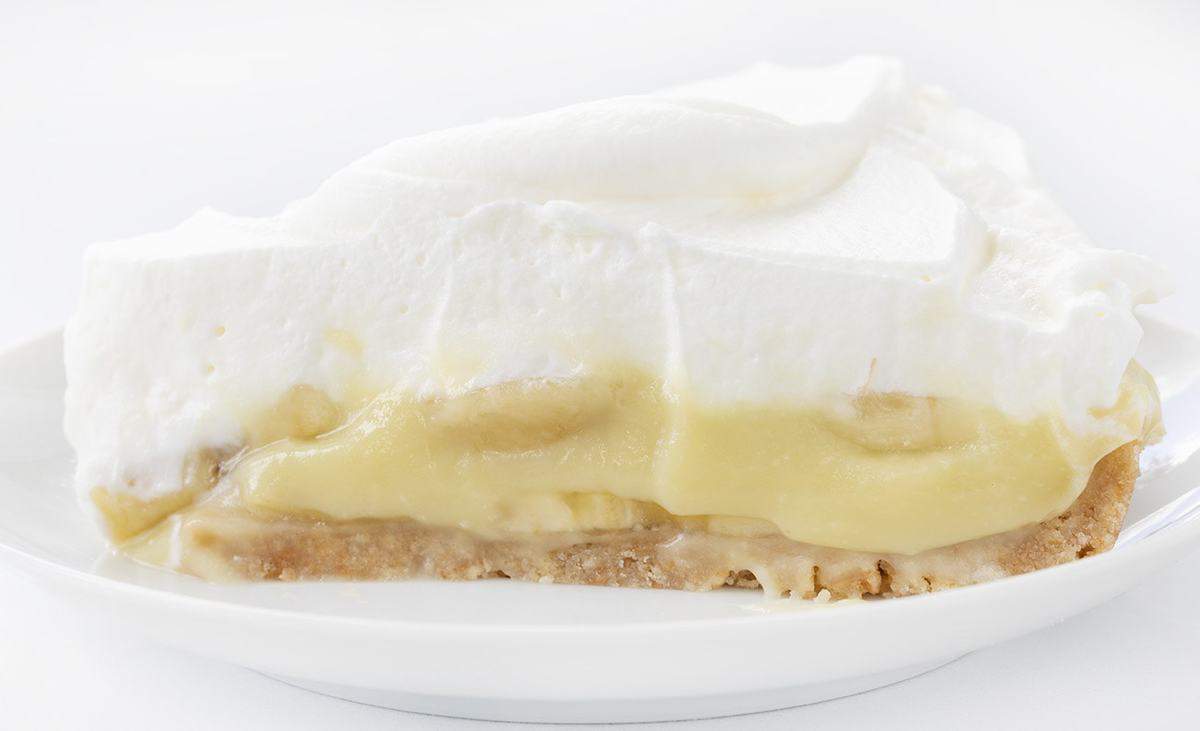 Banana Cream Pie is a refreshing, creamy banana pudding poured into a vanilla wafer pie crust, topped with more bananas and a homemade whipped topping. Seriously decadent and rich and flavorful, this one is a must-make!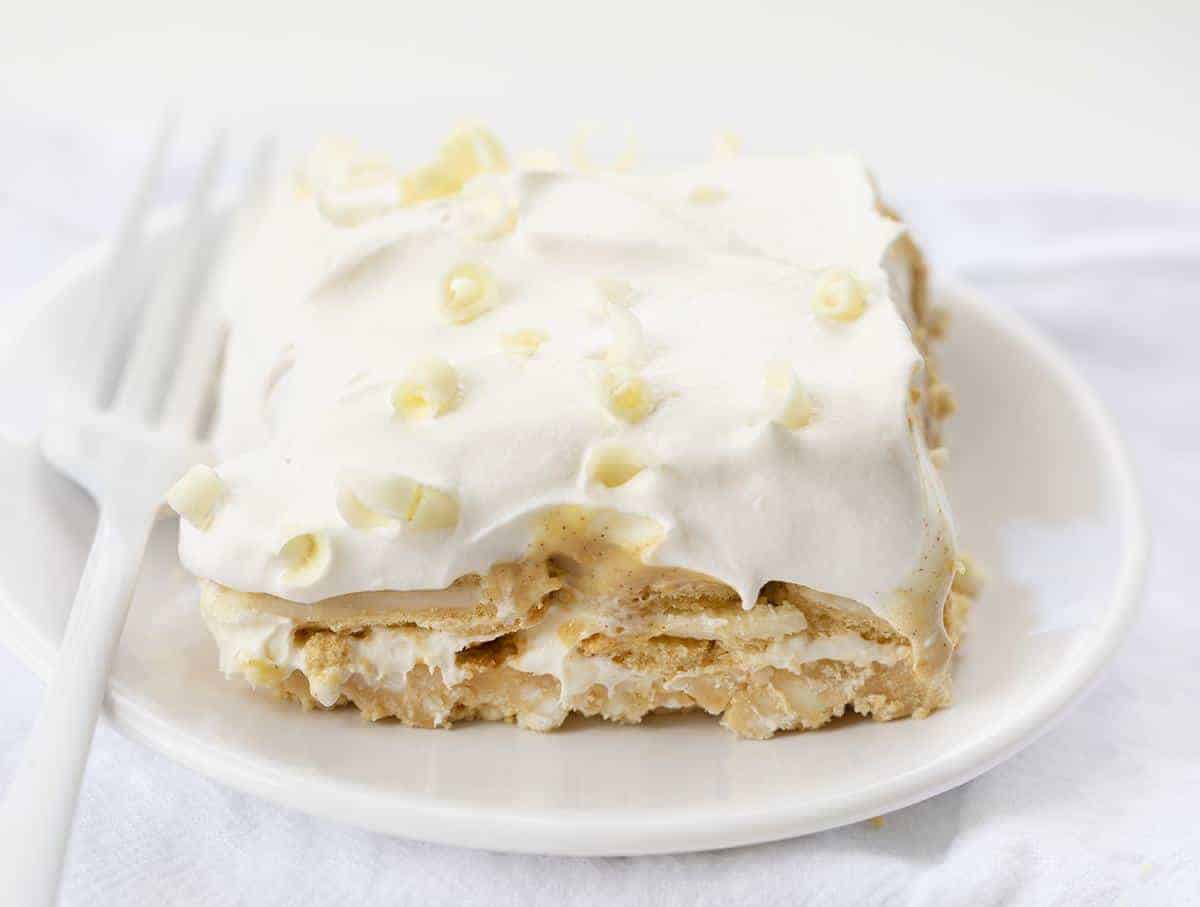 Golden Oreo Dessert is a no-bake pudding dessert with layers of white chocolate and vanilla cookie crust, cream cheese, more cookies, cinnamon vanilla pudding, and whipped topping. To top it all off, I added some white chocolate curls for garnish.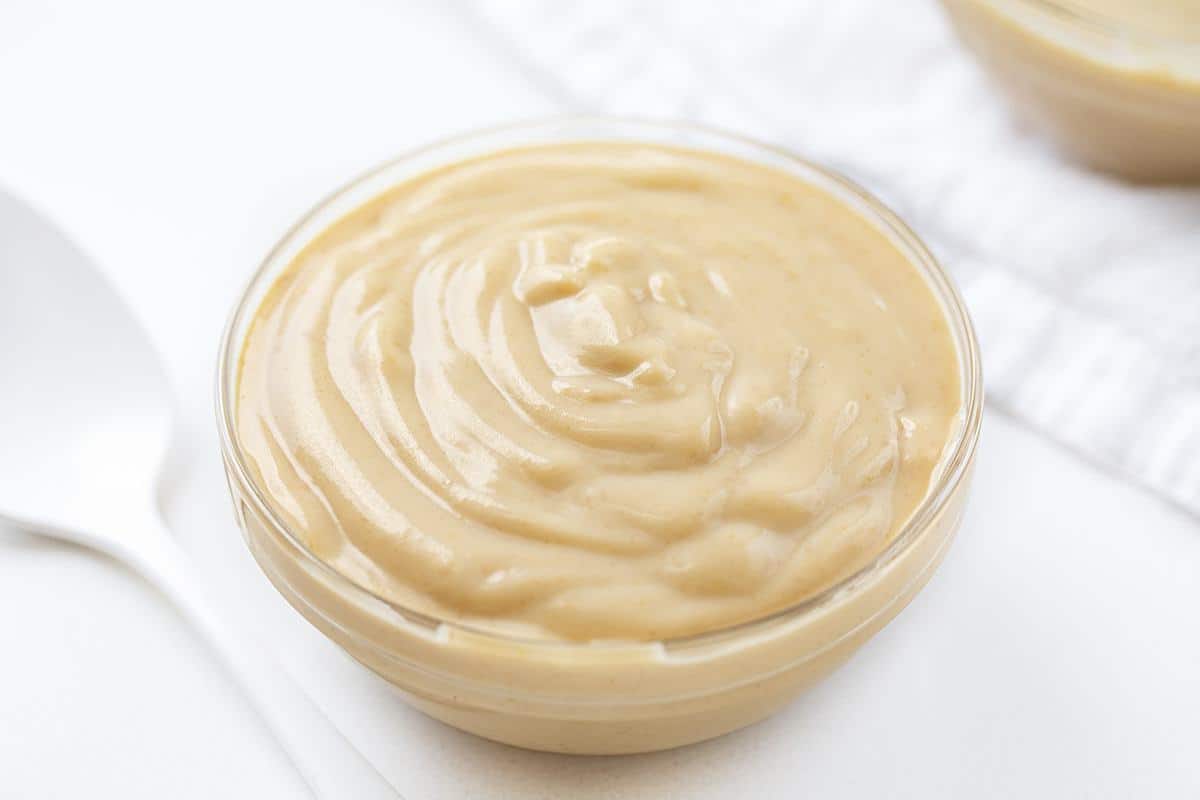 Peanut Butter Pudding is a creamy homemade pudding made with peanut butter that is a perfect snack or after-dinner treat. Top it with some homemade whipped cream and sprinkle with peanuts for some added crunch!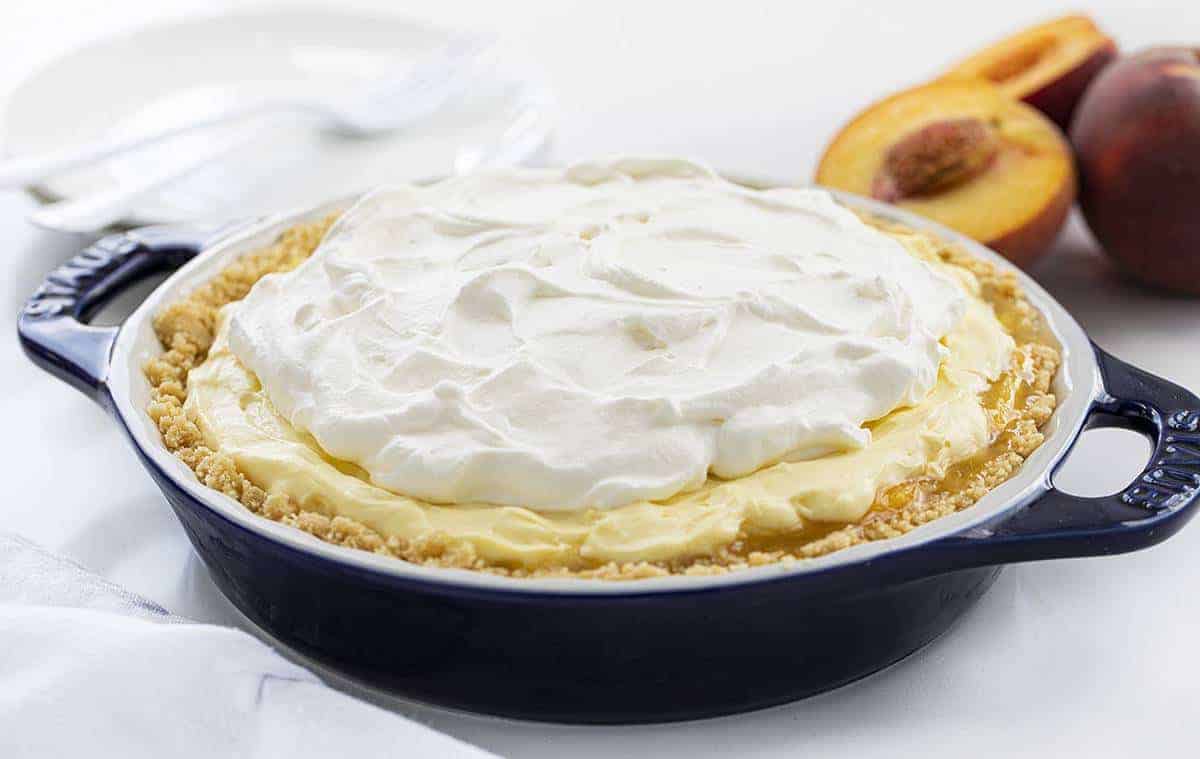 Peaches and Cream Pie is a no-bake dessert that is made with a shortbread cookie crust, sweet peach filling, a cream cheese layer, and topped with a homemade whipped topping. If you love peaches, be sure to make my Perfect Peach Pie!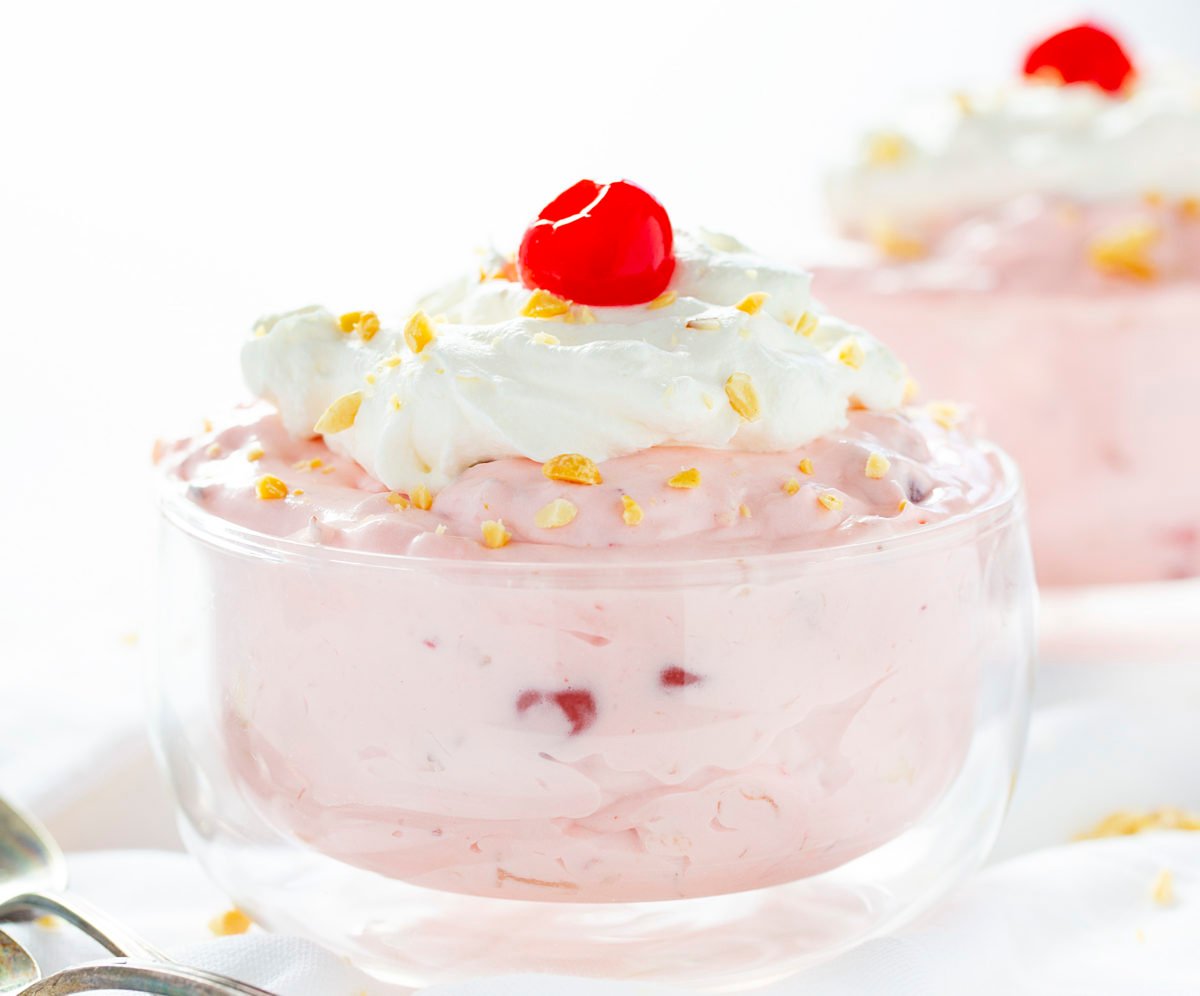 Easy peasy summertime dessert! This recipe is perfect for your next block party or BBQ for a few reasons:
it tastes so good
it doesn't need refrigeration
folks will think you have spent hours, but it only takes 5 minutes!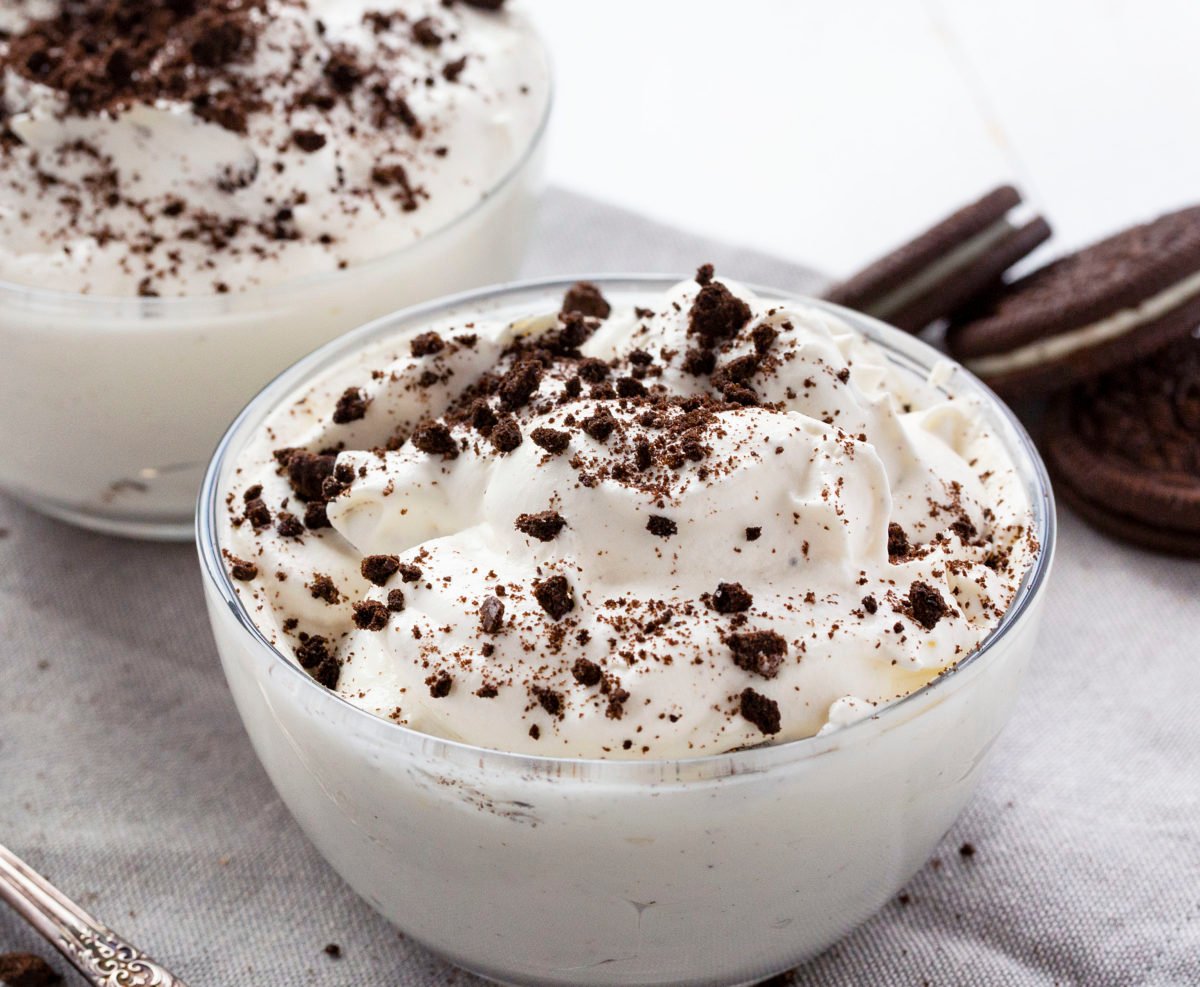 Four easy ingredients are all you need to make Oreo Fluff. I made mine in a stand mixer but you can certainly use a hand-held mixer. Heck, you could even attempt to whisk it by hand if you need a mini-workout before indulging in this tasty treat!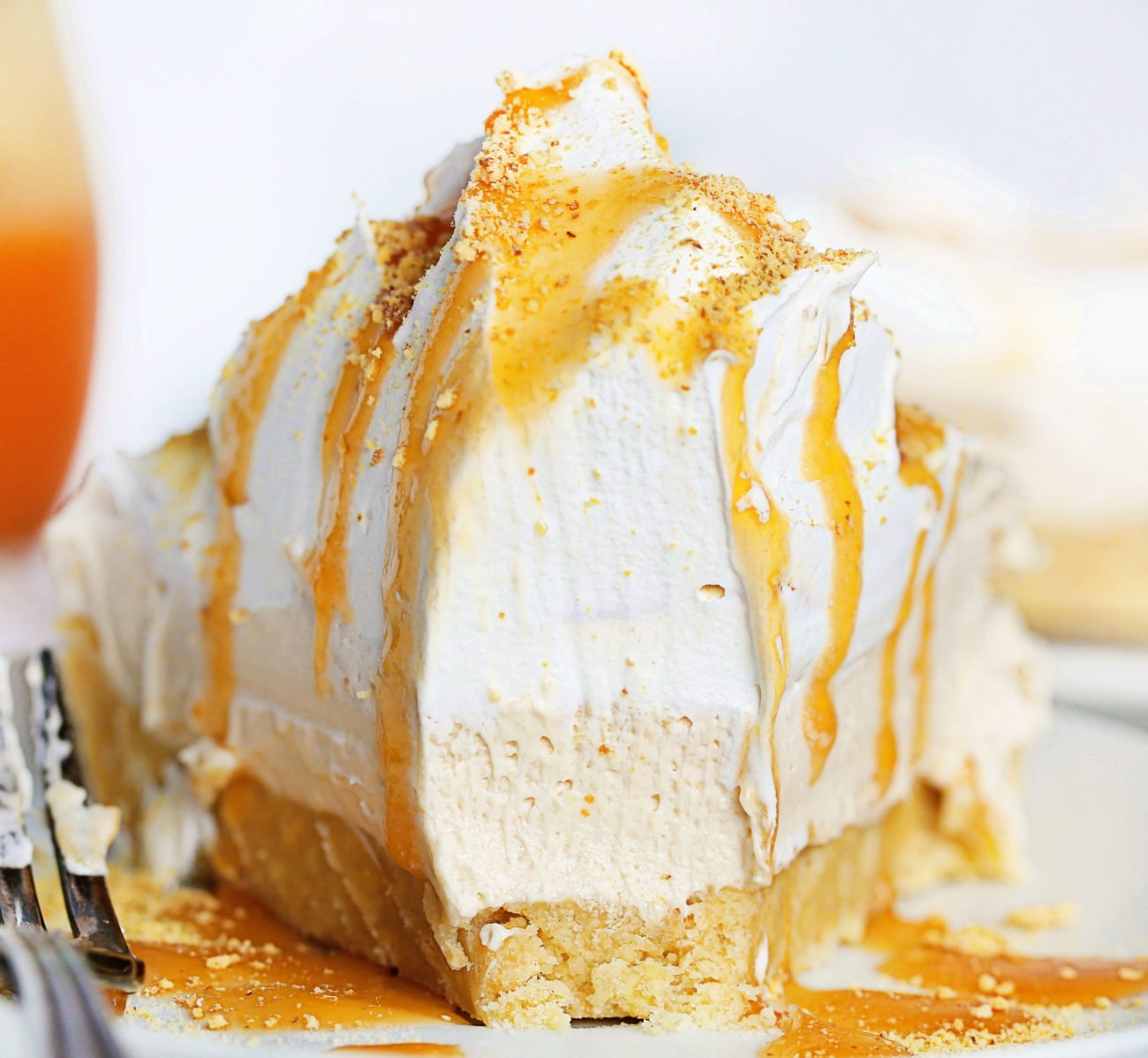 This pie consists of two main components… the rich caramel filling and that decadent crust. That mile-high buttery deliciousness is a shortbread crust. It's a bit of a show stopper and perfect for anyone who loves shortbread!
Oh, I forgot the best part. The entire recipe only takes 15 minutes to pull together!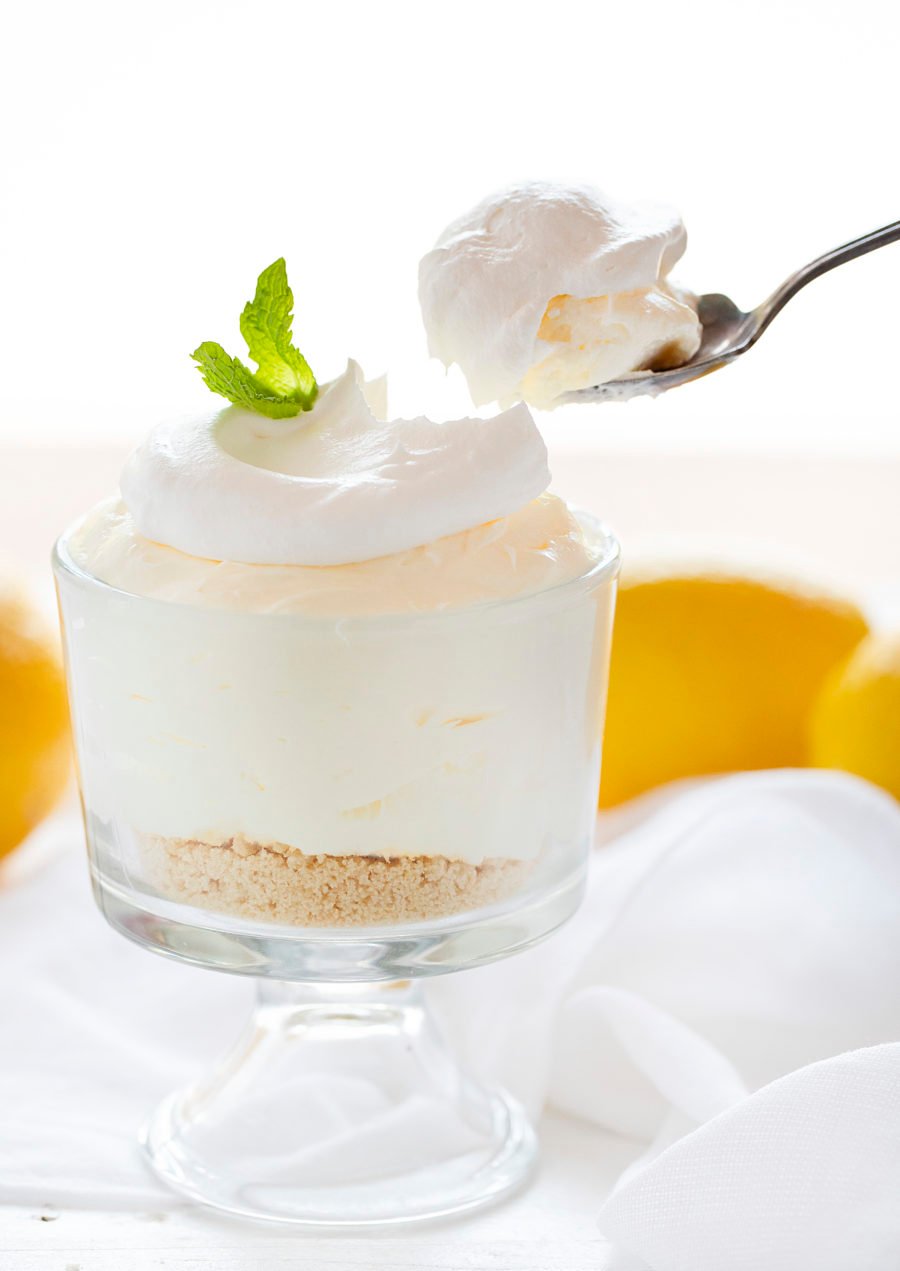 A lemon mousse from scratch is usually made from eggs and heavy cream with quite a bit fresh lemon juice. It is subtle and creamy and usually has a flavor component of tart along with the sweet. This recipe is still subtle and sweet, but takes just 5 minutes! You still get the smooth and creamy melt-in-your-mouth deliciousness of a traditional lemon mousse, only spend a fraction of the time in your kitchen!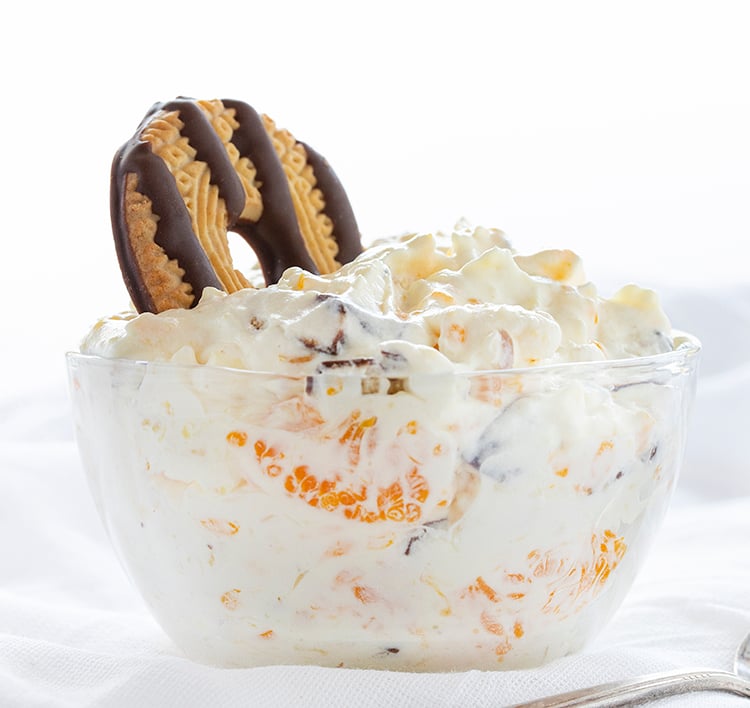 So what exactly is this 'cookie salad'? It's more of a fluff recipe with a little cookie sprinkled throughout. The note in my MIL's church cookbook said, "Can be served as a salad or dessert." I definitely want to go to the dinner party where this is considered a side salad! 😂Another great reason to make this dessert… it's NO-BAKE! Perfect for hot summer nights.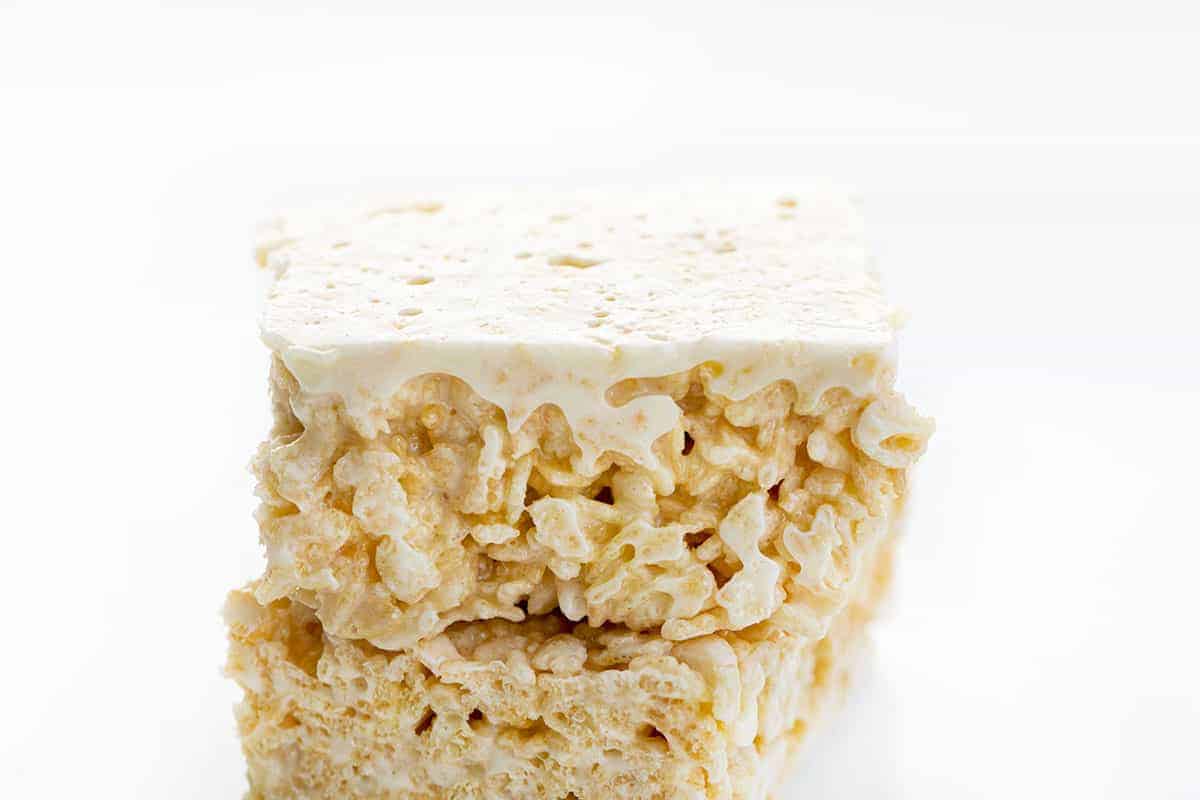 Does the internet really need another Rice Krispy bar recipe? The answer is yes!!!
This recipe is slightly different in that I tried out a "viral" recipe and ended up loving it. It is the SOFTEST Rice Krispy bar you'll ever try – and stays soft for days! I love a no-bake dessert I can make ahead of time.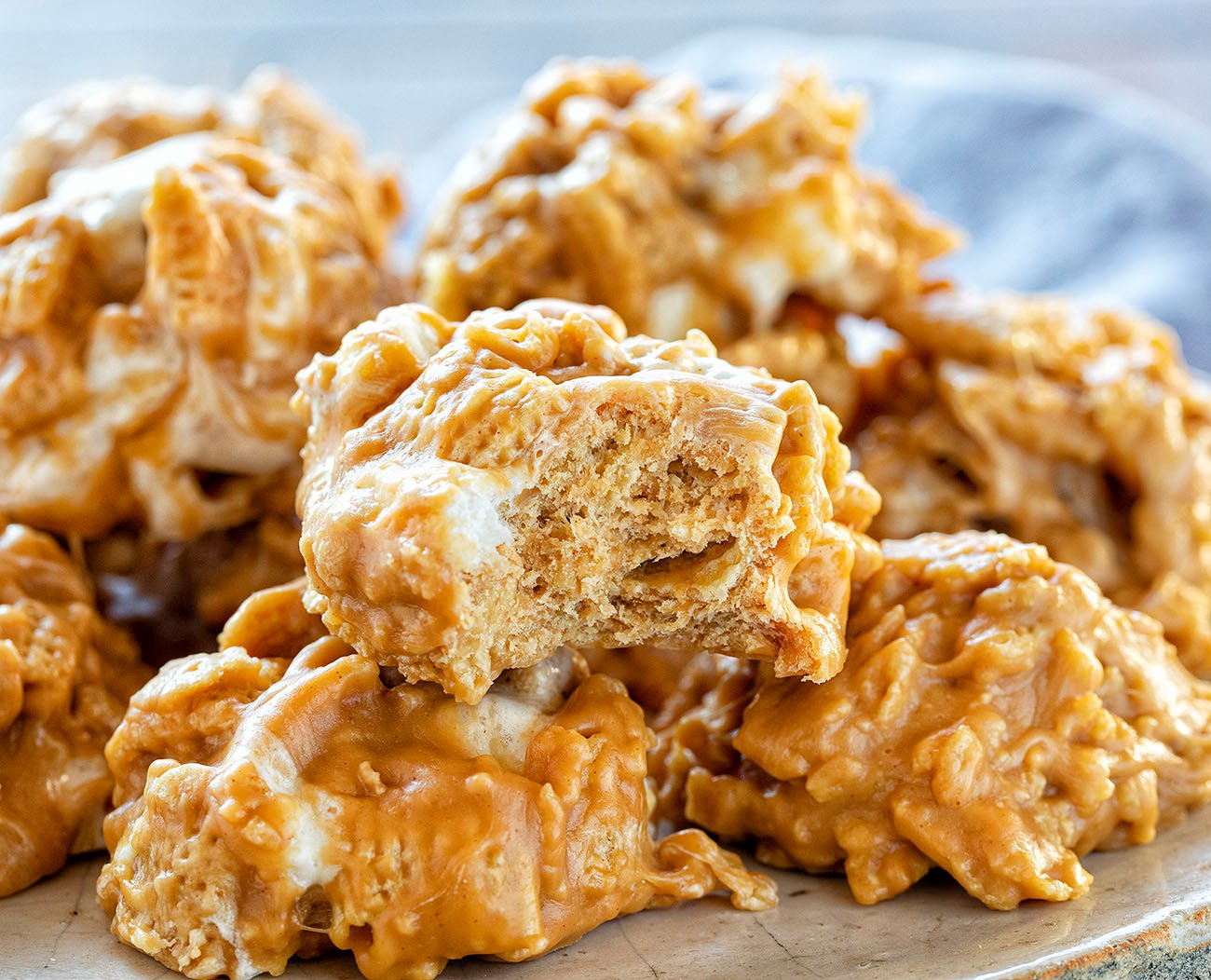 If you want the best sweet snack but don't want to turn on the oven, these are the cookie for you. They basically taste exactly like a special-k bar with a few small changes. They are a cookie, so easy to handle, and I added marshmallow instead of chocolate. I also used Chex cereal in place of Special-K cereal as the kids were having a friend over who is gluten-free, and Rice Chex are naturally gluten-free. How awesome is that?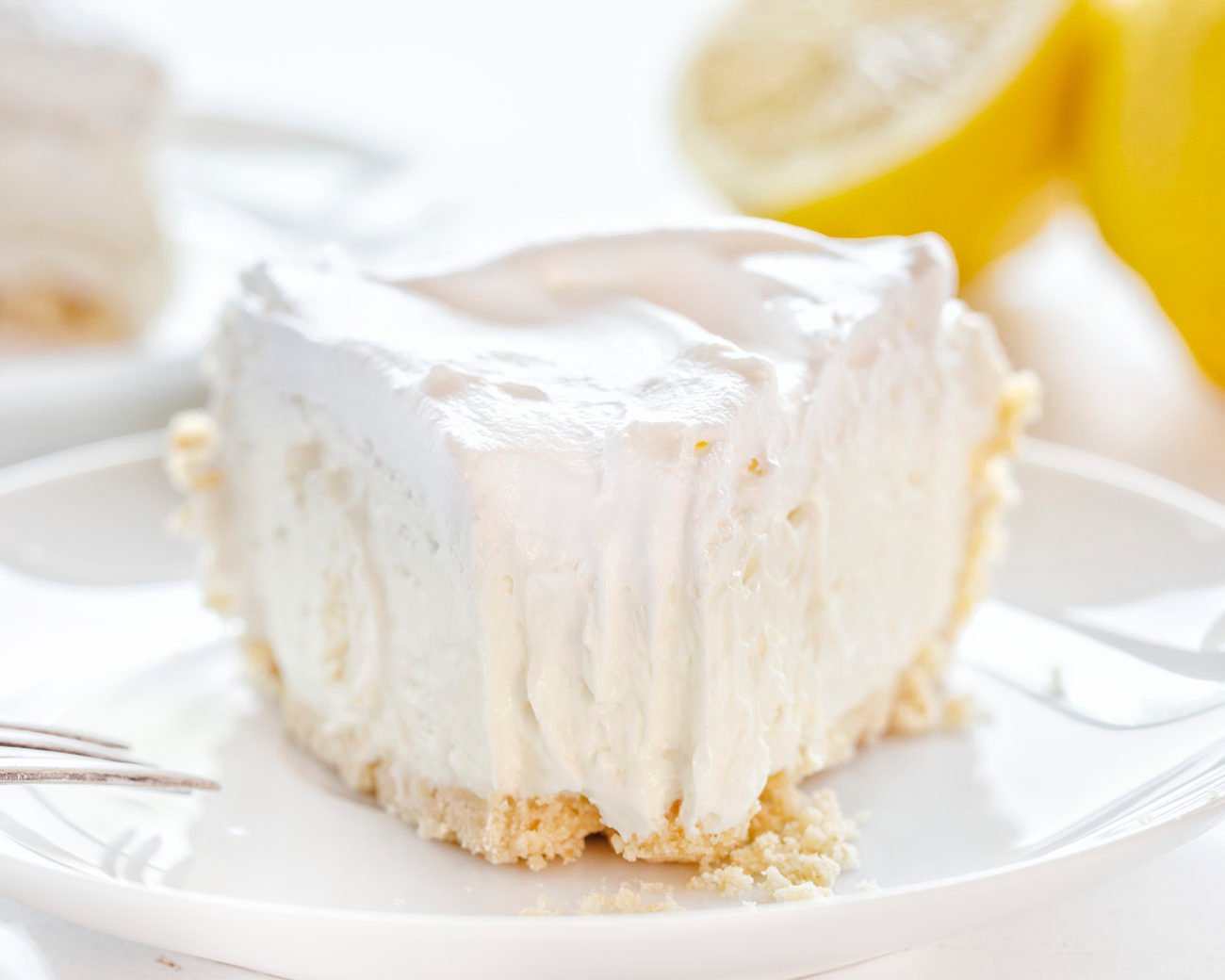 This lemon pie is super easy. How easy? Only 8 ingredients it pulls together in under 5 minutes!
Let's talk for a minute about how I achieved the lemon flavor in this cream pie. A traditional lemon pie uses cornstarch, eggs, granulated sugar, and requires baking. I attempted to get that same flavor by using a combination of REAL lemon juice and lemon extract, combined with confectioners sugar and cream cheese base… and NO baking required. The results were dreamy!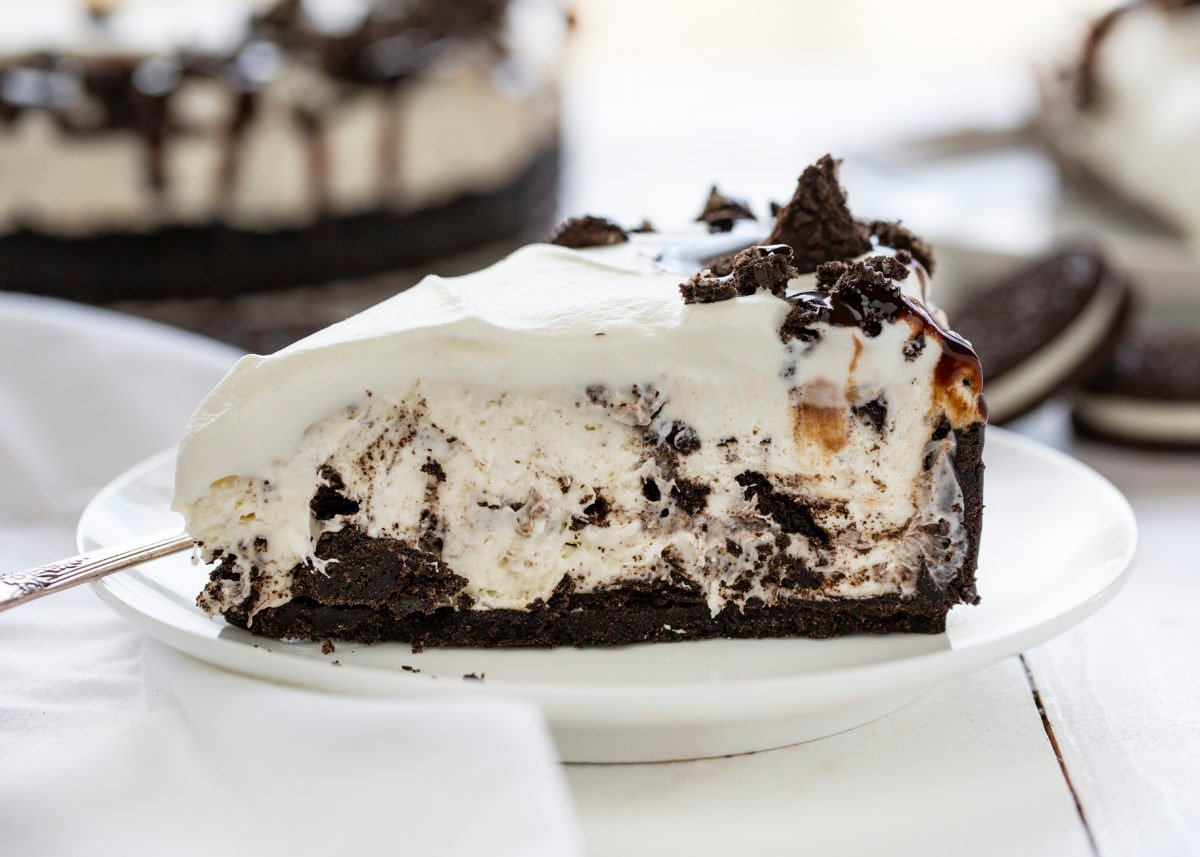 This recipe is perfect for when you are craving the silky smooth delightfulness of Cheesecake but don't want to turn on your oven! Creamy and delicious velvety cheesecake filling with the perfect Oreo Cookie Crust.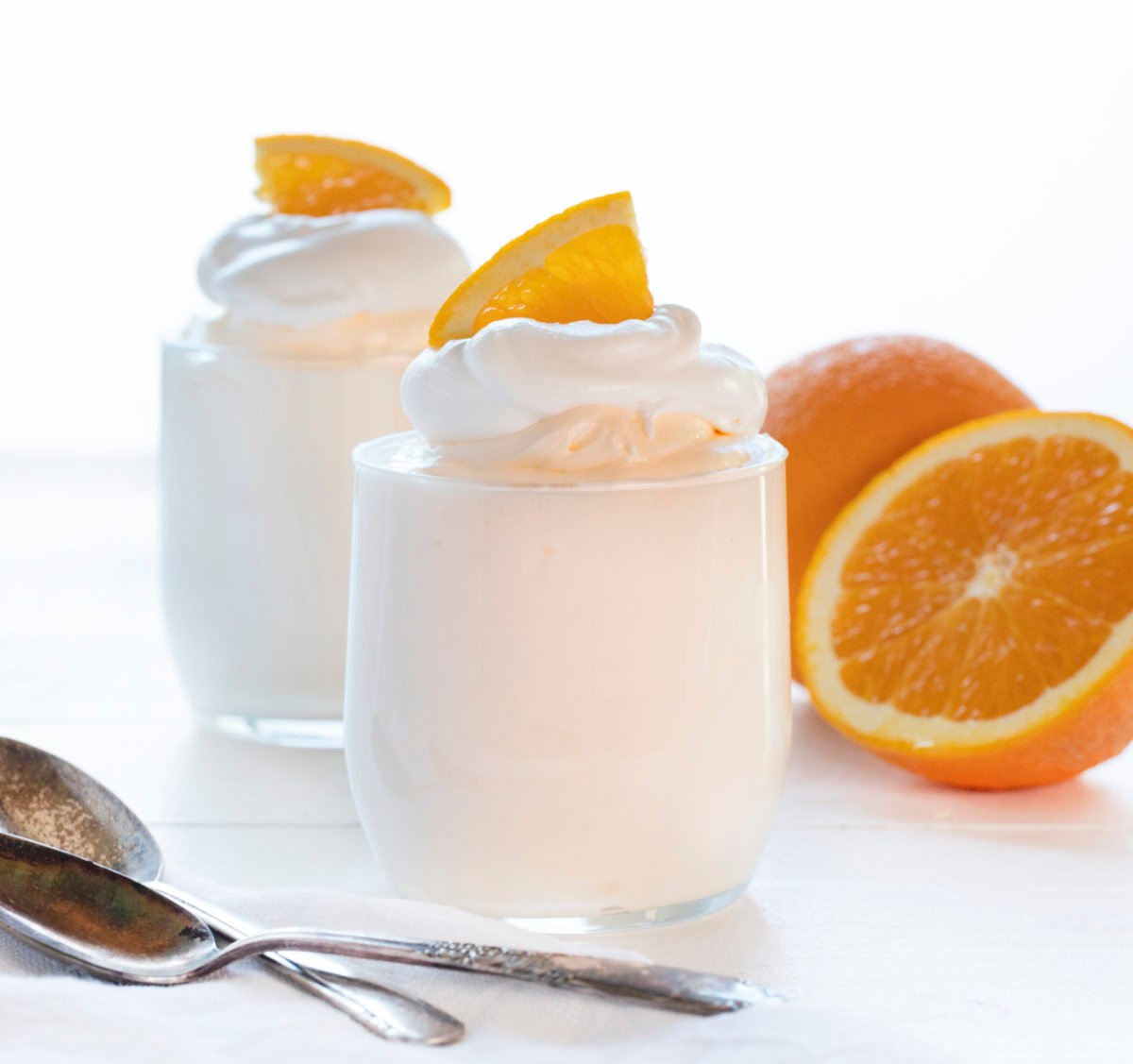 This orange creamsicle mousse is super easy, and with only 7 ingredients it pulls together in under 5 minutes. Let's talk for a minute about how we achieve that traditional "creamsicle" flavor. A creamsicle bar that you might find at the grocery store typically has a vanilla ice cream base and is coated with flavored orange ice. Since we are creating a creamsicle mousse, we wanted that same flavor combination, but in a light and creamy version. I attempted to get that same flavor by using a combination of REAL orange juice and orange extract, combined with a powdered sugar and cream cheese base. The results were dreamy!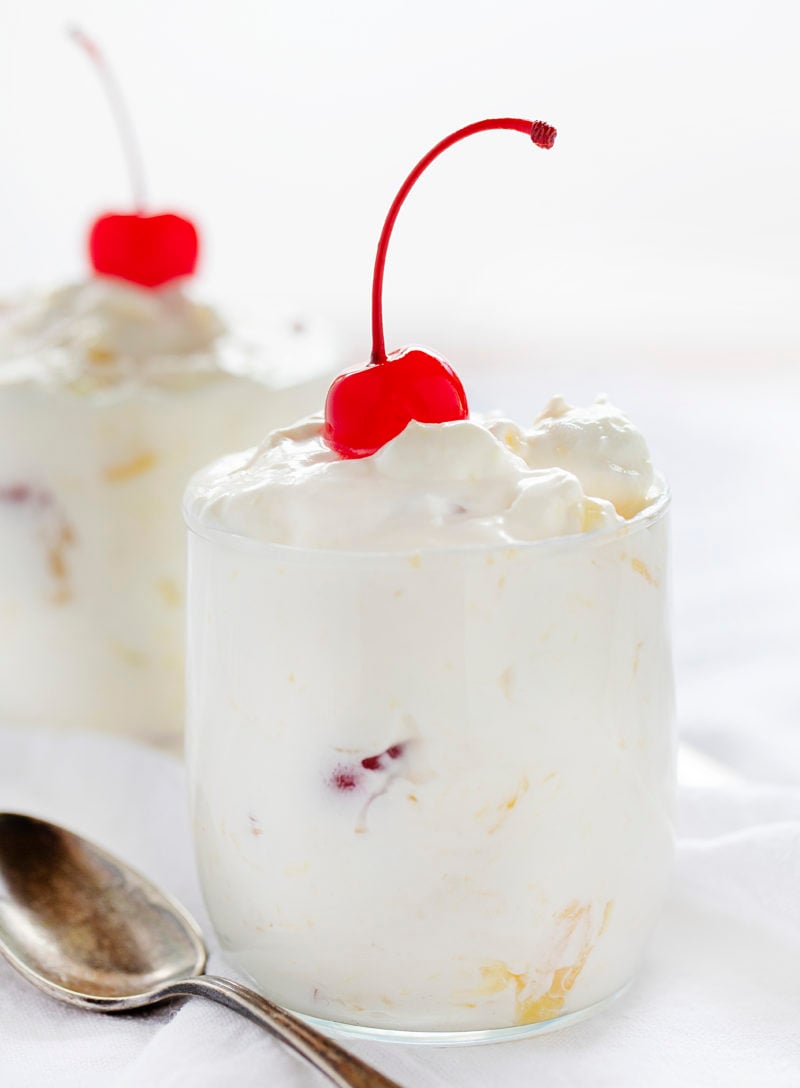 I have to tell you, I refused to eat this growing up. I thought I disliked pineapple so would throw a fit if it was anywhere near me. For 20 sad years, I didn't touch anything pineapple related. Then, on one glorious summer day in 2005, I "accidentally" ate some of this Pineapple Fluff. The pineapple is crushed so hard to see in this dessert, and I thought I was trying a strawberry fluff. Well. I have been hooked ever since. Bummed for the years I missed out, but so thankful it's back in my life!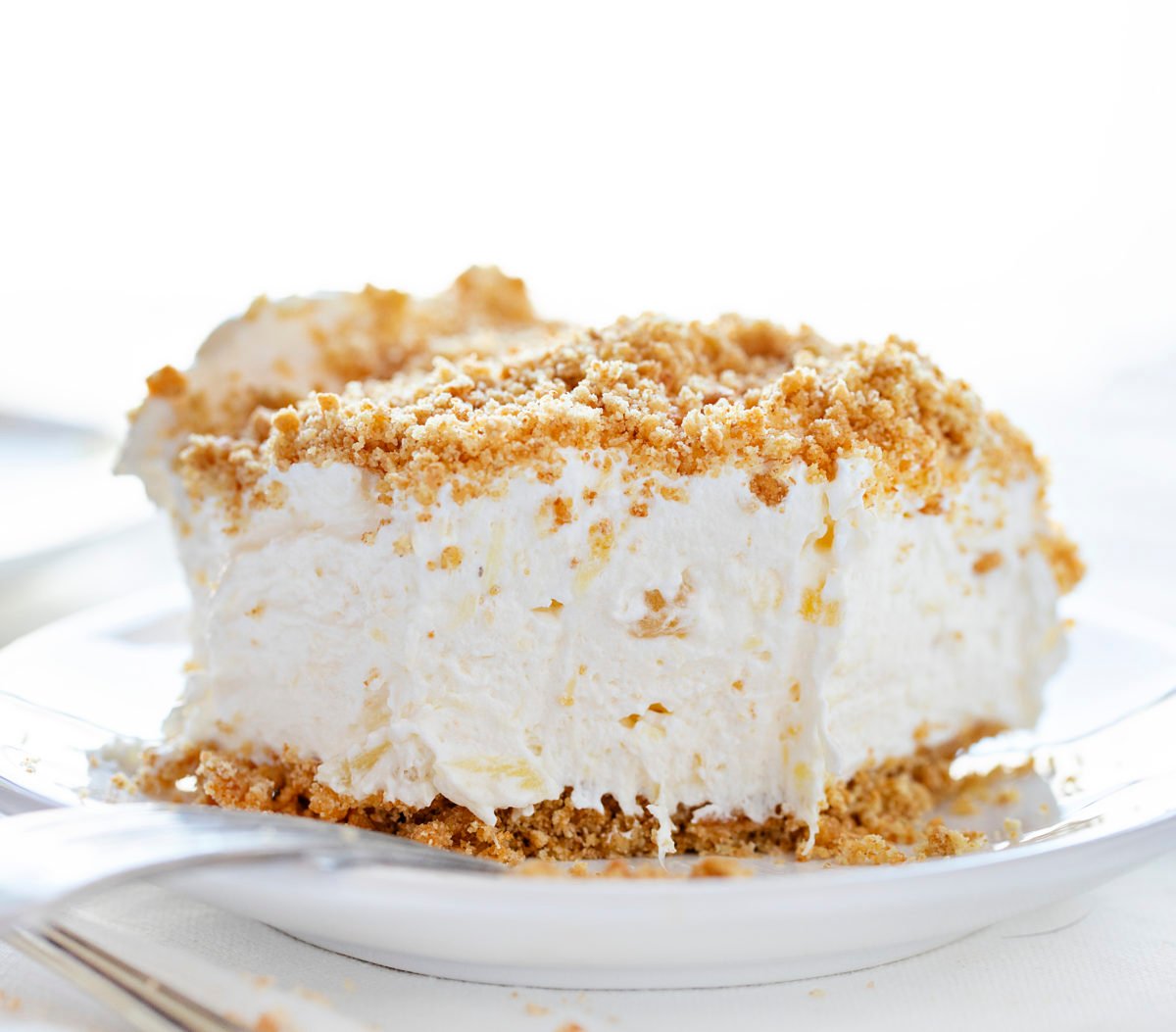 This is not your average Pineapple Dessert. It is big, loaded with pineapple flavor, and beyond light and fluffy! And the best part? It's completely NO BAKE! If you love this dessert (and I know you will), don't miss my Piggy Pie Dessert!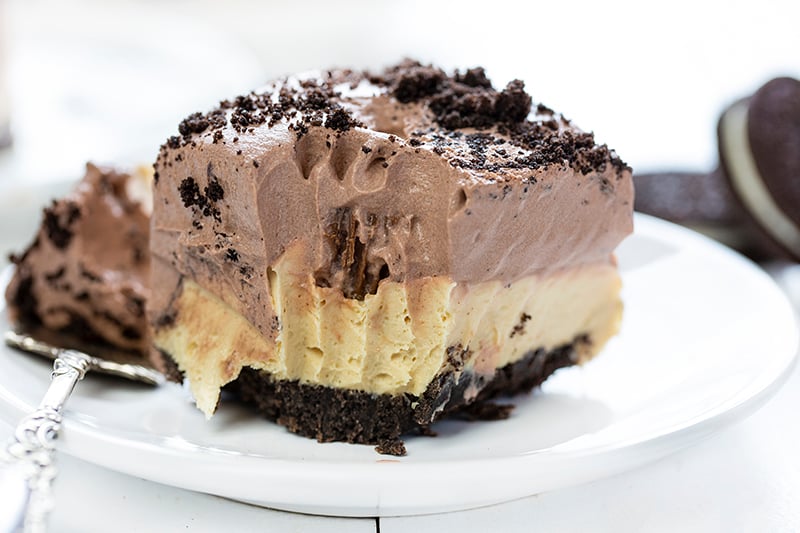 Peanut butter is life around here. It is a great source of protein, and my kids love it. If you are a peanut butter dessert lover like me, this one is hands down one of my favorites. The thick oreo crust is the perfect complement to peanut butter. Boy oh boy do I introduce a ton of peanut butter in this dessert. In a few different amazing ways!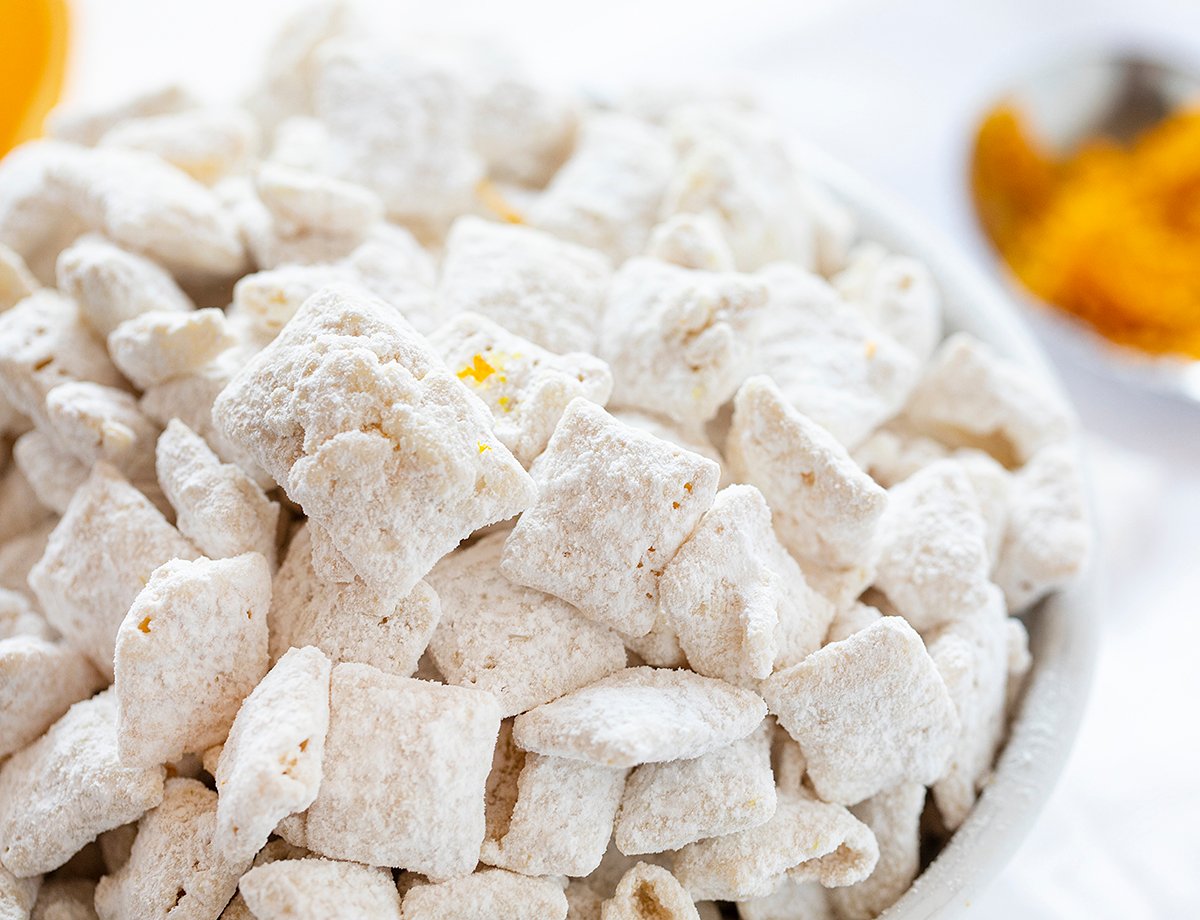 So you might be wondering what the heck this crazy creation is? Let me break it down for you. Chex cereal coated in vanilla chocolate (although not technically chocolate) that has been flavored with orange extract and a wee lil' bit of orange zest. That concoction is then coated in confectioners sugar. But then the real test begins… can you stop with one handful? Nope! It seriously tastes like orange creamsicle and I LOVELOVELOVE how stinkin' easy it is!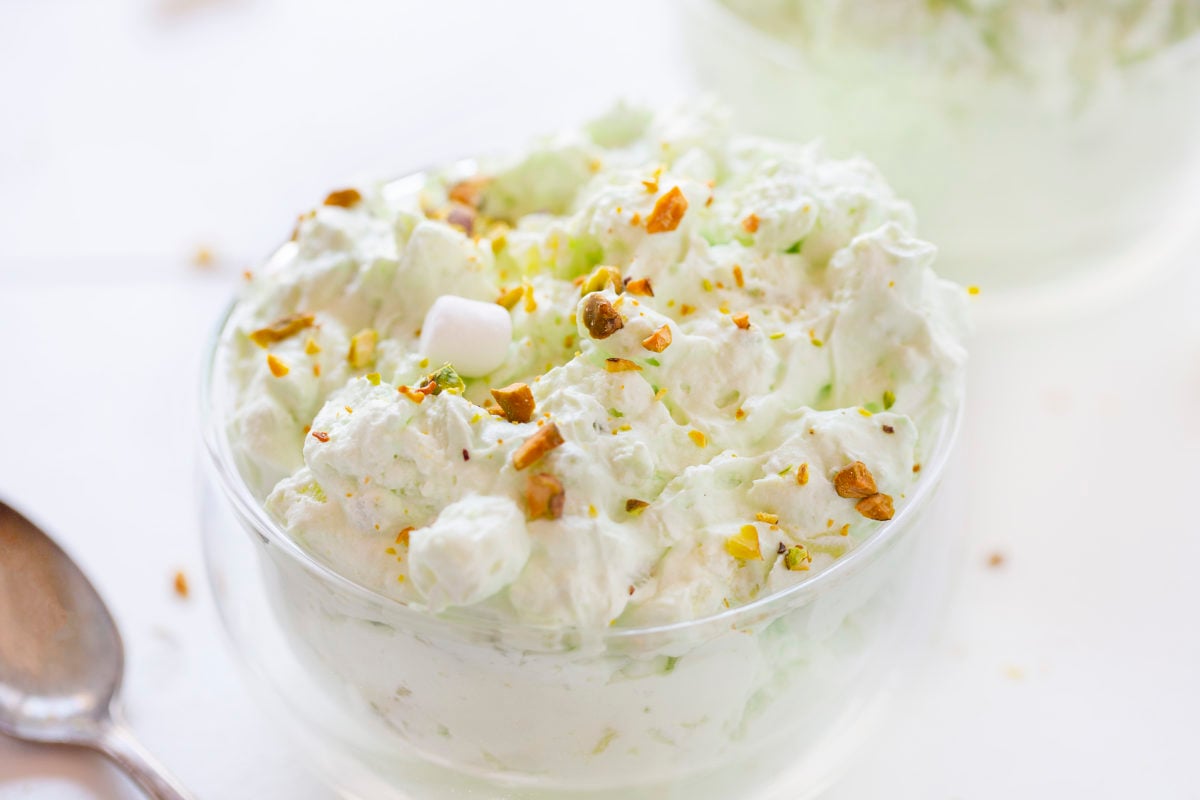 Learning how to make Pistachio Mallow Salad is a right of passage for some midwestern kids. I learned standing by my mom's side and it brings such back fond memories! This is also called a Watergate Salad. I hadn't heard that name until I became a recipe writer and was curious to know more. This recipe has been around for more years than I have been alive and consumed by many!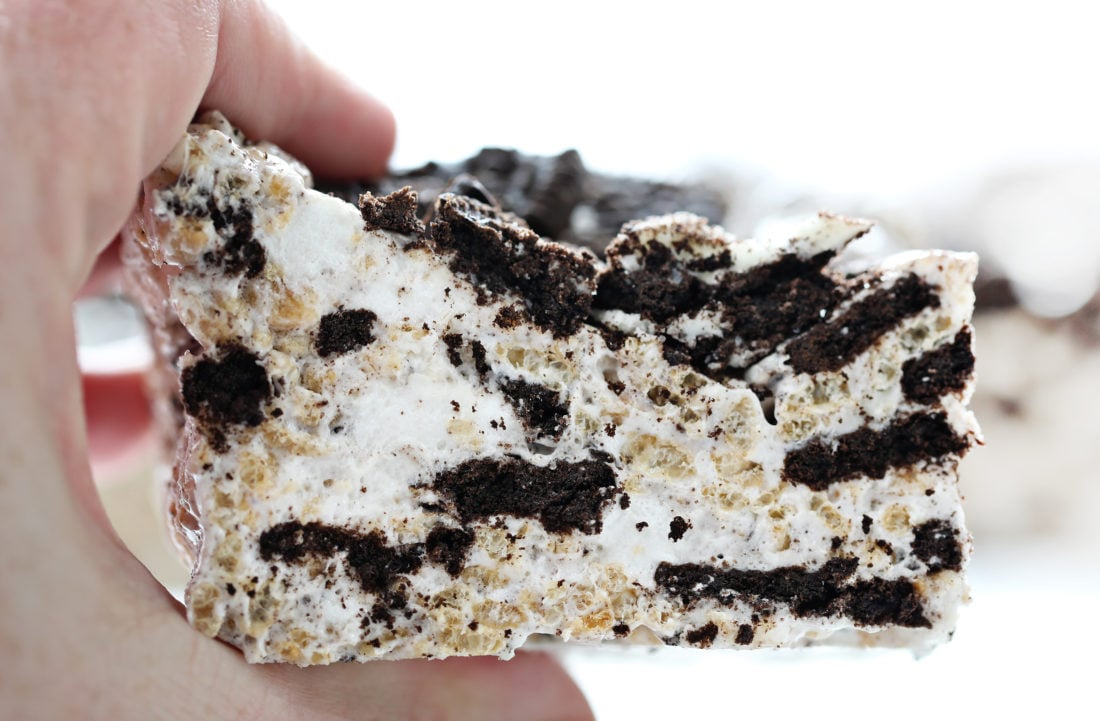 These Oreo Rice Krispy Bars are next-level amazing. Everything you love about a classic Rice Krispy bar but loaded with Oreo cookies! And what makes these even better is homemade marshmallow! It just takes a few minutes to whip up the homemade marshmallow and it guarantees soft, gooey bars!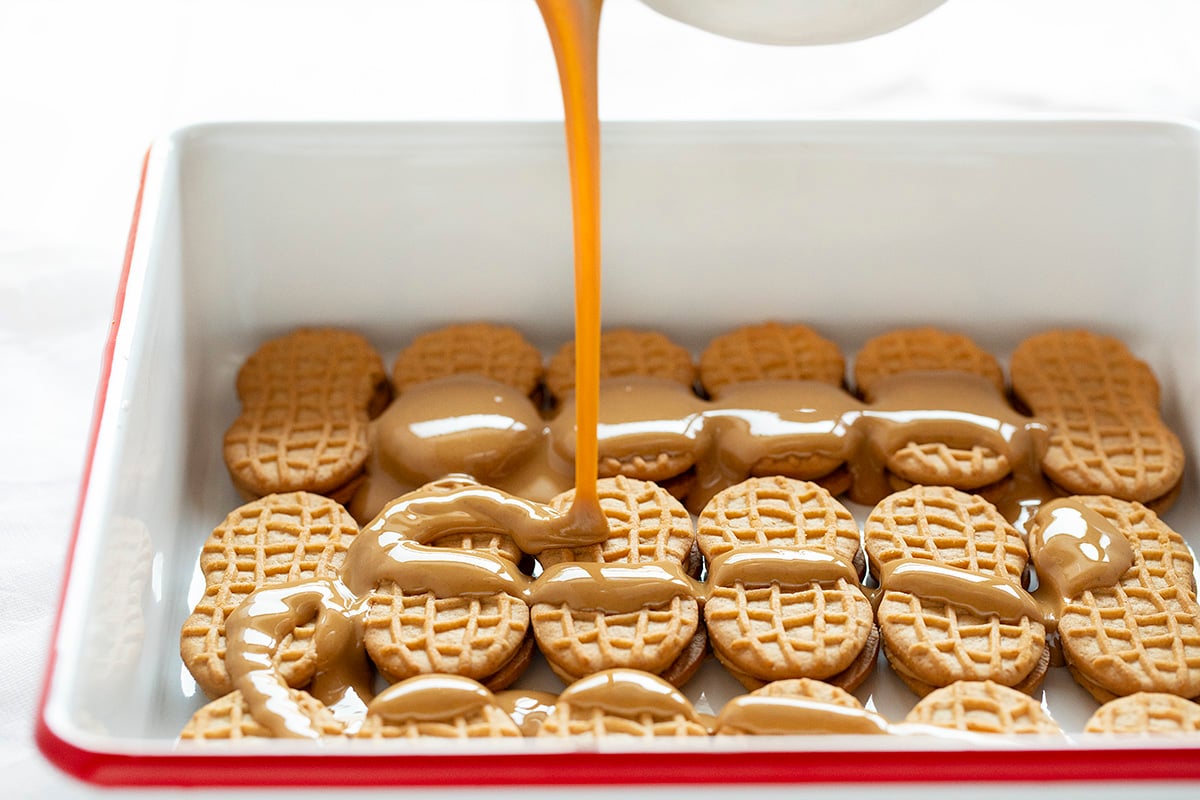 The technical name would be "Nutter Butter Cookies with Melted Peanut Butter, Vanilla Pudding, Whipped Topping, and Reese's Peanut Butter Cups". But that is a bit of a mouthful (literally) so I went with Peanut Butter Cookie Dessert. 🙂 It is also known as Peanut Butter Cookie Lasagna, but some of those recipes also included chocolate inside, and I opted to save that option for a separate recipe post.
No matter what this dessert is technically called, if you happen to love peanut butter, you will call it delicious.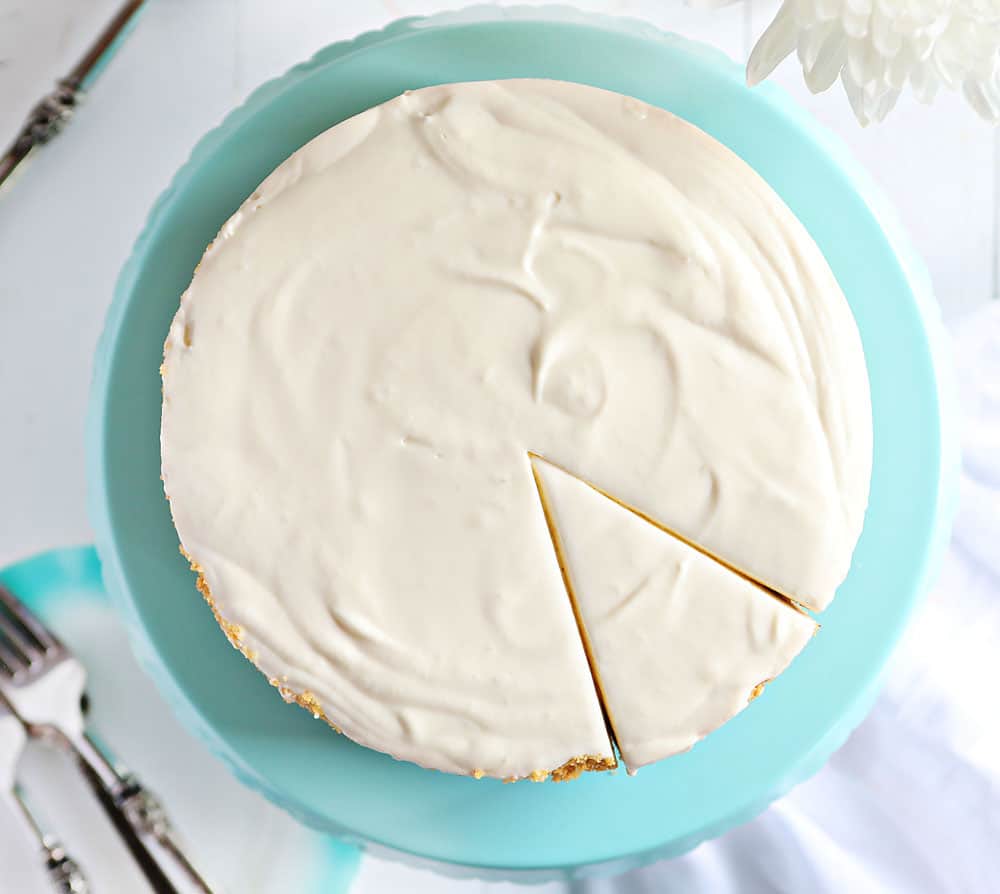 So what exactly is a no-bake cheesecake? Simply put it's a cheesecake that's never seen the inside of an oven. Neither the crust nor the filling is baked, making it truly a no-bake dessert.
So how do you make a crust that is no-bake? It's simple! I use the standard ingredients of graham cracker crumbs, sugar, and butter, but I make extra sure that every single crumb is covered with butter. The butter will act as a binding agent when it cools ensuring a beautifully firm and delicious crust.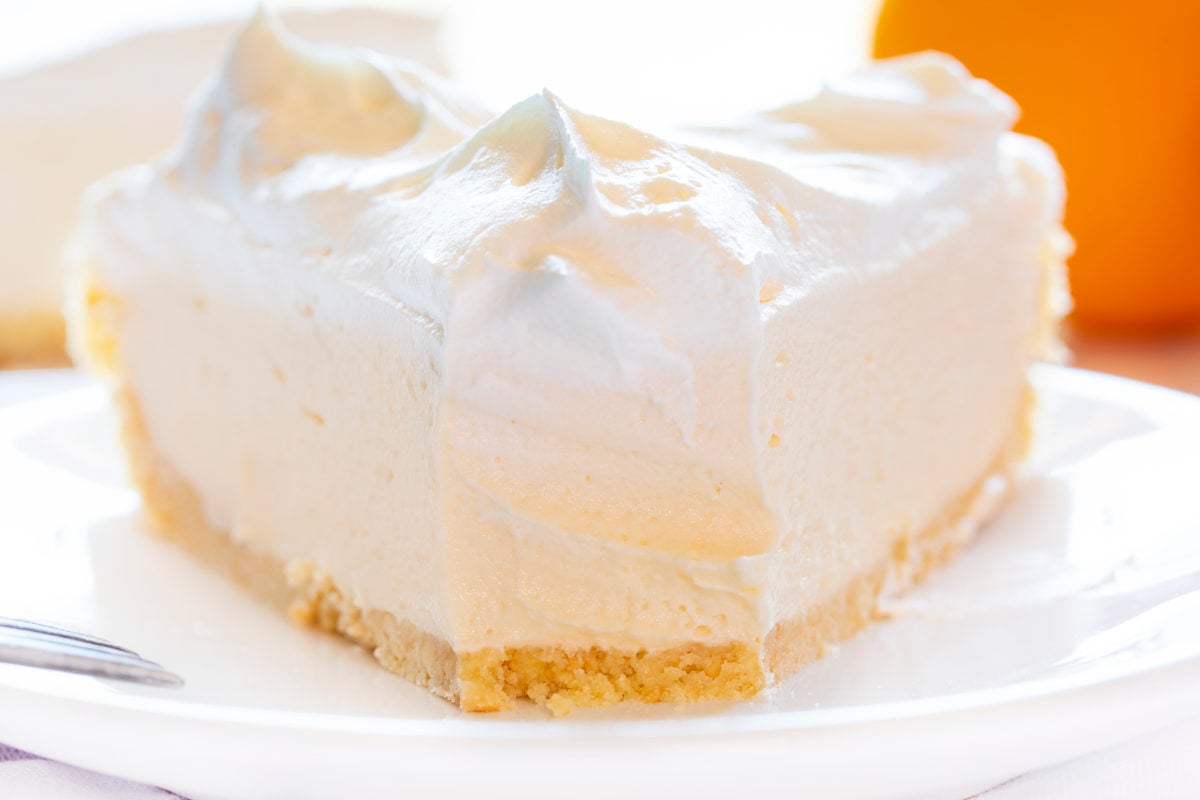 Orange Creamsicle Pie is one of the smoothest, creamiest, best-tasting no-bake pies you will ever have! And that flavor! Who doesn't love Orange Creamsicle? Best part? It is super easy. How easy? Only 7 ingredients it pulls together in under 5 minutes!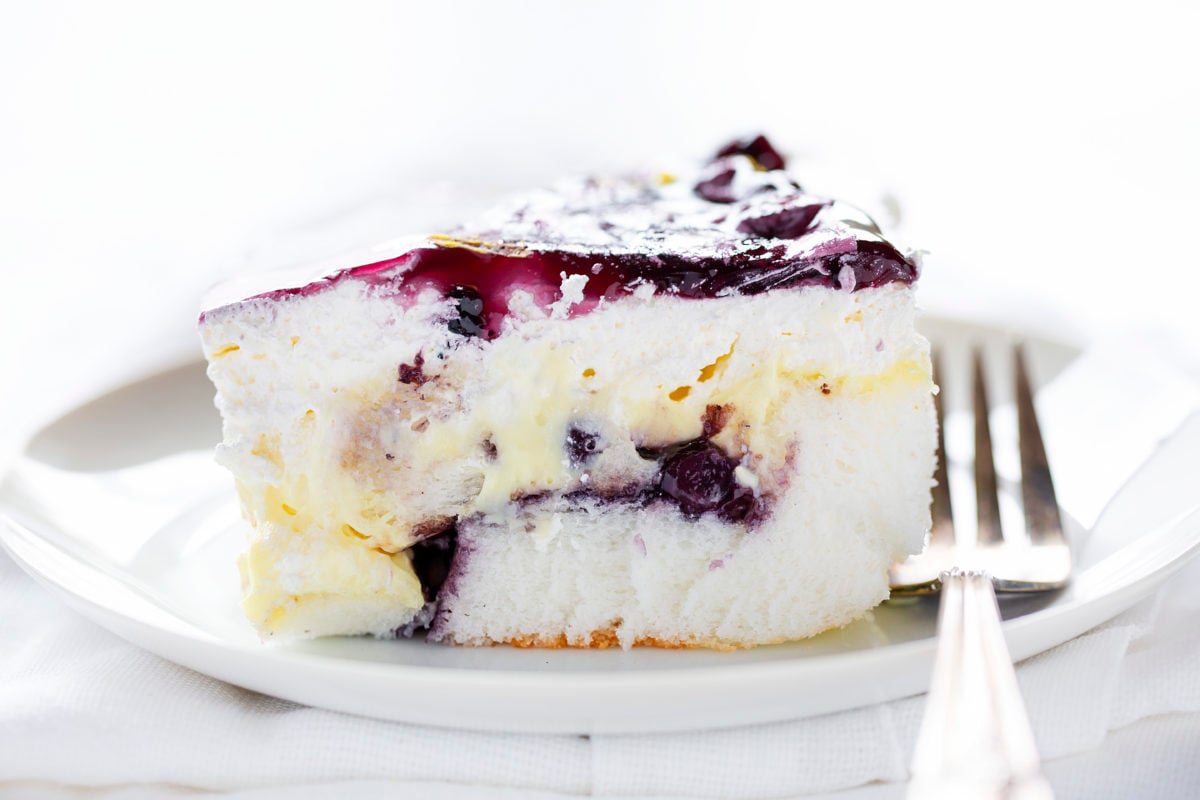 Blueberry Lemon Heaven Dessert is as easy as it is delicious. I made my own Angel Food Cake, but you can certainly by store-bought to save yourself time! Moving forward, any dessert that used angel food cake can call itself heaven. Can I get an amen? 😂This dessert couldn't be easier and tastes pretty darn good. It has been the MOST popular recipe this summer, by far, and the reviews speak for themselves. If you are looking for the very best dessert to bring to a gathering, this is it!
Happy No-Baking friends! <3